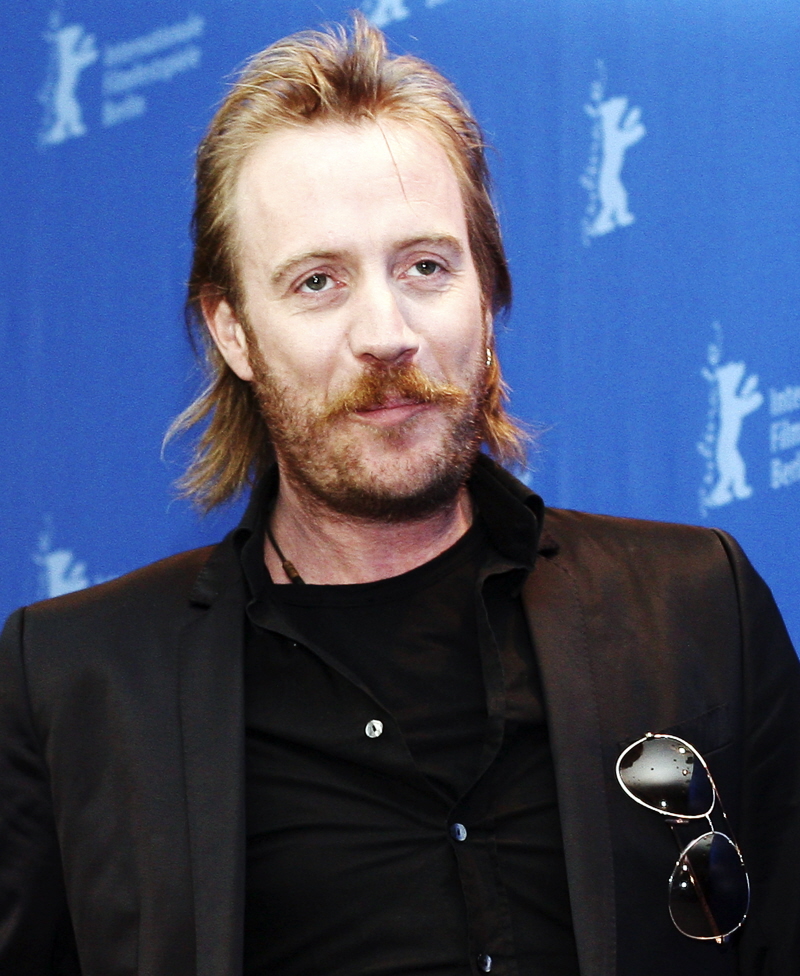 Many think that alcohol not only loosens tongues, but acts like some kind of truth serum. "In vino veritas" and all of that. Personally, I found that different alcoholic beverages make me feel different things. Tequila always makes me a happy, giddy drunk. Whiskey makes me amorous. Vodka makes me kind of depressed. Gin makes me really, really sick. I've never really found a drink that makes me racist or xenophobic. Well… I might have talked trash to some English guys about the UK, but I ended up making out with all of them, so it doesn't count, right?
So what does it say about Rhys Ifans when he gets hammered at Comic-Con (in San Diego, California, FYI) and starts bad-mouthing America? Does Rhys hate America? Or was it just the liquor? More importantly than the America-bashing, what does it say about Rhys that he shoved and acted aggressive and belligerent towards a female security guard? Woman-hater? Violent misogynist? Or was it, once again, just the alcohol?
"The Amazing Spider-Man" villain Rhys Ifans was arrested and cited for misdemeanor battery for shoving a female security guard before Friday night's Comic-Con panel for the film, police tell TheWrap.

Ifans, who smelled of alcohol, became irate when a member of his entourage was unable to enter the hall for lack of proper credentialing, police said. They said he shoved the guard in order to pass through, and was allowed to participate in the panel, but the guard subsequently made a citizen's arrest.

A spokesman for Sony said that Ifans "deeply regrets the incident."

"He was aggressive and belligerent," Lt. Andra Brown said of the Welsh actor. "He was… berating everyone from the security staff to the United States of America."

"He was cited and released, which is a non-custodial misdemeanor arrest," added Brown, who said that the San Diego City Attorney will now determine whether to pursue charges. Ifans could be required to pay a fine, or could contest the case before a judge.

"But, according to him, the U.S. sucks and he doesn't want to come back," Brown said.

An individual with knowledge of the incident said security was very "tight and aggressive backstage." The person said Ifans stepped outside to smoke a cigarette, and when he tried to get back in security tried to stop him and his entourage, which escalated into an argument.

Ifans also marked his 44th birthday Friday, according to the birthdate on his passport provided by police.

In Sony's "Spider-Man" reboot, due next summer, Ifans plays the villainous Lizard, a scientist who takes on reptilian features after looking for a way to grow back his missing arm.

"Rhys Ifans was detained by Comic-Con security after a brief incident backstage prior to and immediately following the 'Amazing Spider-Man' panel,'" a spokesman for Sony said in a statement. "Police were notified and a citation was issued to Mr. Ifans, who deeply regrets this incident."

Ifans' agent did not immediately respond to a request for comment.

Ifans joined the "Spider-Man" panel late, after a sneak preview introducing his character. He spoke little, and co-stars Andrew Garfield and Emma Stone and director Marc Webb fielded most of the questions.

Here is a statement to TheWrap from Lt. Brown:

"Rhys Ifans (the Lizard in the new "Spider-Man" movie) was placed under citizen's arrest for battery on a security guard. A member of his entourage did not have proper credentials for the entrance he was at. He was abusive, belligerent, and aggressive, and shoved a female security guard aside to shove his way through. After the panel, he was cited and released. He was verbally abusive to all around…security, the PD and the USA. After receiving his citation he left the venue."
[From The Wrap]
On one side, I feel for Lt. Brown, just because I can totally imagine how much it sucks for an adult woman trying to act as a security guard in a sea of kids and nerds. I also think that there might be a missing part to this story, a part where Rhys pulled the "Don't you know who I am?" card and Lt. Brown didn't know, nor did care, and that is what made this incident worse: wounded celebrity pride on Rhys's part. All of that being said, DUDE, get a grip. You're at Comic-Con! Stop shoving women and acting like a d-bag.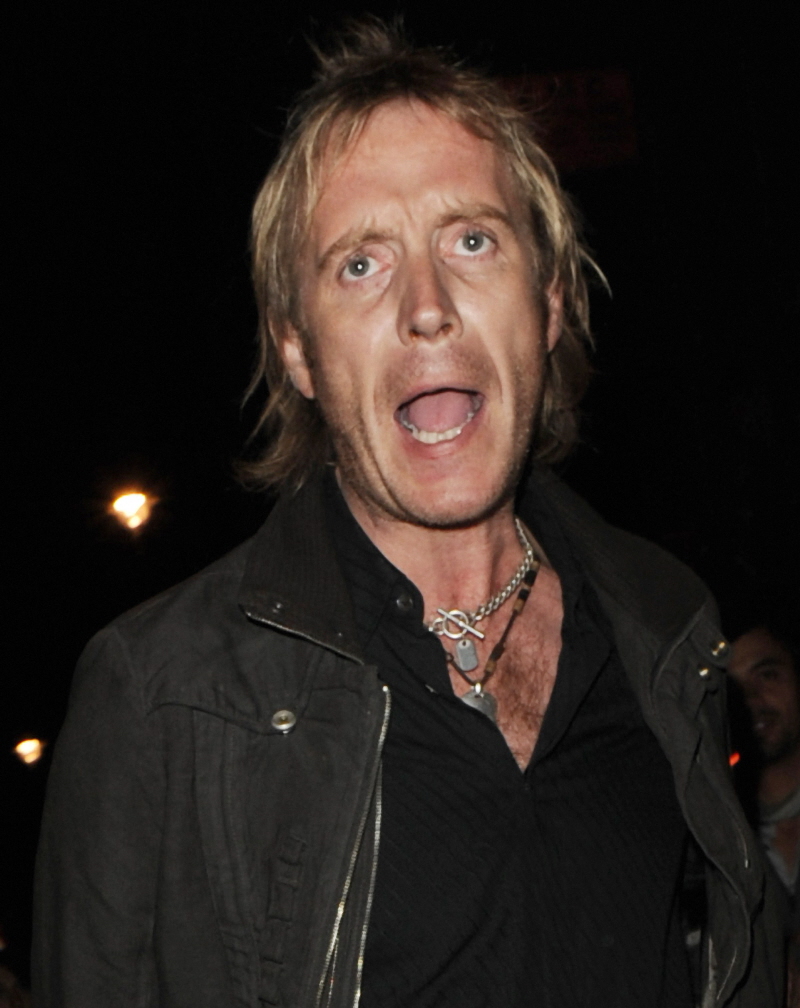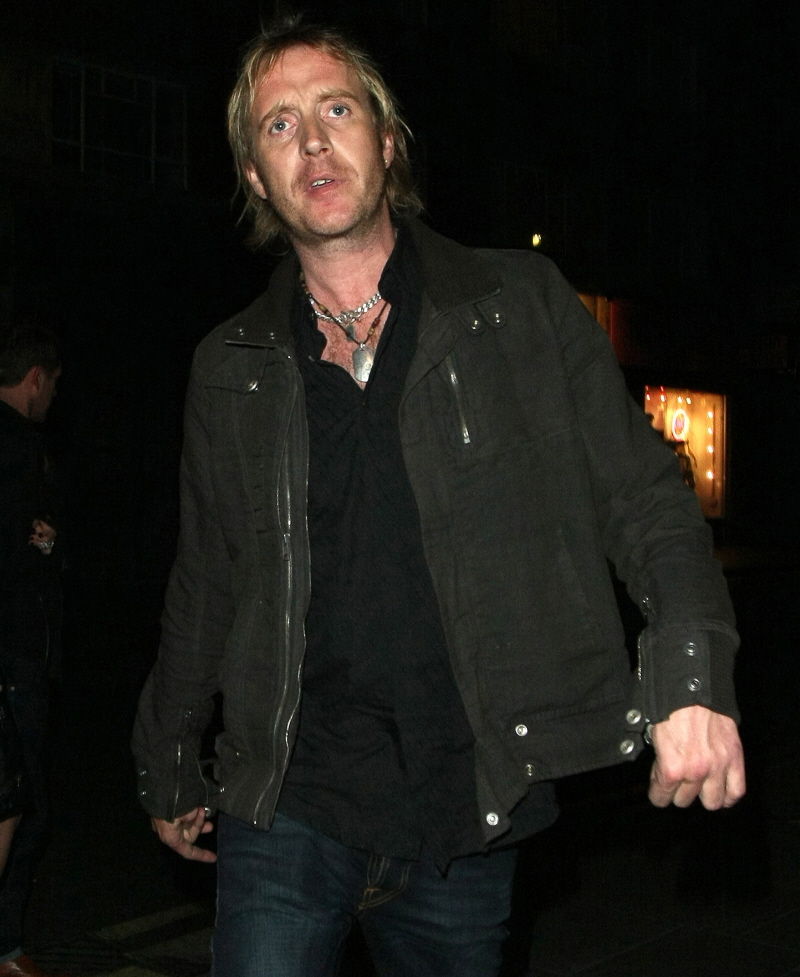 Photos courtesy of Fame.