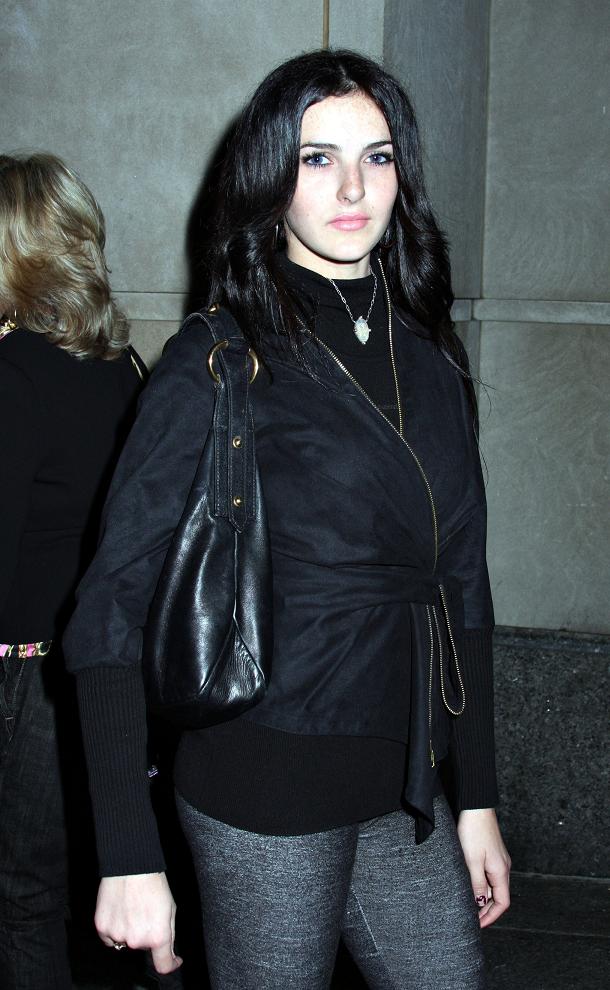 Whenever I try to conjure up an image of the most empty, useless person I can think of, the face that normally comes to mind is a hodgepodge of features distinctly recognizable as belonging to the Lohan family. And in case I had any doubt that each of the Lohans is utterly selfish and terrible, I think I've found proof positive that they really are.
Remember a few months ago when Michael Lohan's father passed away? Michael made a big deal out of Lindsay not coming to see her grandfather and somehow made it sound like Dina was keeping the kids away from the funeral – even though Lindsay and one of her brothers are over 18 and Dina has no say over them. However it turns out young Ali didn't show up for the funeral either. Why? She needed to get her hair extensions done.
If you recall, about a month or so ago, I posted a little thing in here about how Lindsay Lohan skipped the funeral of her grandfather because she was in an argument with Michael Lohan. I said she should have gone and most of you said she didn't have to. Hey, at least she had some kind of reason for not attending. I mean in retrospect if she had gone, Michael would have probably just tried to sell the photos of it anyway, so he is probably just pissed he couldn't go out and acquire any more items from the Right Said Fred line of clothes.

But, one person who was also not there was Ali Lohan. Not caught up in a huge squabble with her dad, one wonders what her excuse was for not showing up. Well according to Fox, the reason Ali didn't show up at the funeral was because she didn't have time to get her hair extensions done the day before and didn't want anyone to see what horrible hair she has.

Ummm. I guess we can congratulate her for telling the truth instead of making up some kind of in bed with the flu story. Can you even comprehend how shallow someone must be that they would not attend the funeral of their grandfather because they didn't have time to get hair extensions? What the hell has this world come to? How vain can a kid get? I'm sure it was a horrific drama for her, but don't you think that the parent she currently lives with would have at least acted like a parent and told her to get the f**k to the funeral? Yeah, well the mother of the year obviously didn't do that because she was probably more concerned with how the look would affect her future commissions. She has to make a living after all, and she only has so many kids.
[From Crazy Days and Nights]
With any other family I'd call bullshit on that story, but it's the Lohans so it's probably true. How hard can it be to put your hair in a ponytail? Or if Ali were truly stressed about her hair, then wrap it in a bun so nothing's hanging down. Granted a bun on a teenager who already looks sixty isn't the best option, but it is what it is. Definitely better than skipping your grandfather's funeral. I do appreciate that she didn't make up some bullshit excuse, but holy cow, that's low. I'm sure that did a lot to encourage familial peace.
Here's Ali and her hair extensions along with mom Dina leaving Henri Bendels in NYC last Monday. Images thanks to Fame.