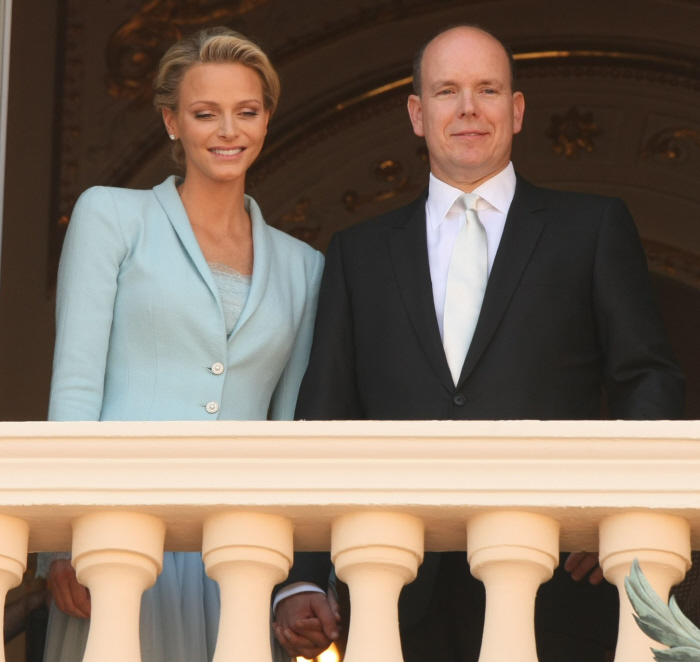 Just days before Charlene Wittstock and Prince Albert were due to be wed in a lavish civil ceremony and then church wedding, an influential French news magazine, L'Express, reported that Charlene had tried to pull a runner. The L'Express report was widely picked up, and then other French papers and tabloids began adding to the rumor mill. Sources came forward claiming that not only had Charlene tried to pull a runner just before her wedding, but that she had been upset for more than a month, and she had repeatedly tried to leave Prince Albert. A source claimed that Albert's henchmen had taken away her passport, and that when Charlene sought help from her embassy, Albert's people once again got to her. The whole thing really began to snowball, and it got to the point where pretty much everybody believed that Charlene was forced into a royal marriage, medieval-style, and that she was just sticking with Albert until she could push out an heir.
Anyway, Albert has decided to sue the magazine that got the ball rolling, L'Express. From my understanding (and correct me if I'm wrong, Frenchies), L'Express is a major, respectable news magazine right? It's like France's Newsweek or Time…?
Monaco's Prince Albert and his new wife are suing a French magazine they claim spread false rumours of personal problems ahead of their wedding earlier this month, their lawyer has said.

Summons have been filed against L'Express magazine at a court in Nanterre, west of Paris, for invasion of privacy and "incorrect facts about their private life", lawyer Thierry Lacoste said.

The magazine reported on its website that the new royal bride, Charlene Wittstock, now Princess Charlene, tried to leave the country just days before the pair wed in a lavish ceremony.

The 33-year-old former Olympic swimmer was said to have turned up at Nice airport in an attempt to flee back to her home country of South Africa. Officials reportedly had to confiscate her passport to stop her boarding a plane. She was said to have discovered her husband-to-be had fathered a third love child.

Prince Albert has previously been forced to admit being the father of two other children after DNA tests. One is the son of a former Air France hostess Nicole Coste, the other the daughter of American estate agent Tamara Rotola. The claims have been rejected by Monaco's palace, the country's premier, a lawyer for the pair and Prince Albert, 53, himself. The magazine declined to comment.
[From Sky News]
This lawsuit comes on the heels of that tragic hissy fit last week, where Albert and Charlene sat in front of some journalist and Charlene stayed almost completely silent as Albert threw a temper tantrum about all of the tabloid reports. Albert spoke completely in French, and when Charlene was asked about her reaction to all of the "reports" Charlene replied in English: "I think that says it all."
As for the state of the lawsuit and whether Albert will win… I have no idea. I would love it if the French papers kept on going and refused to back down.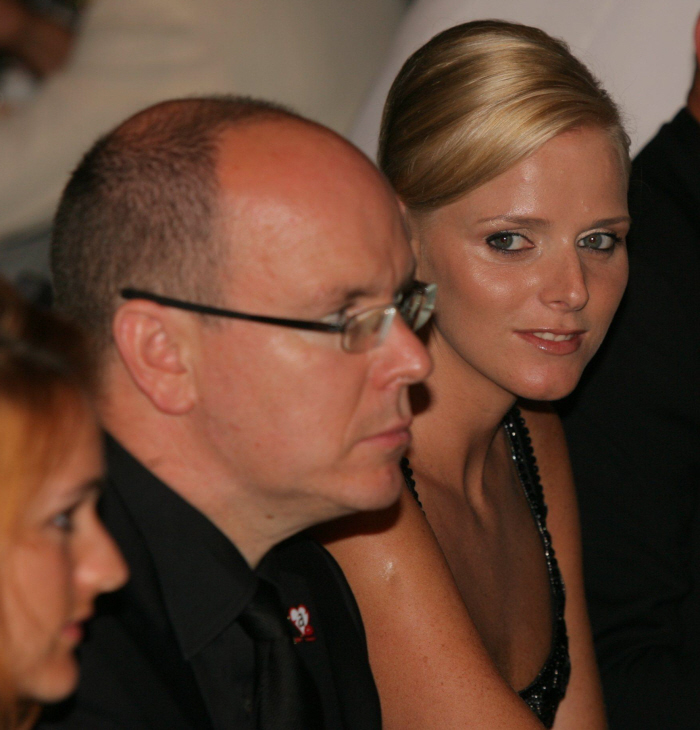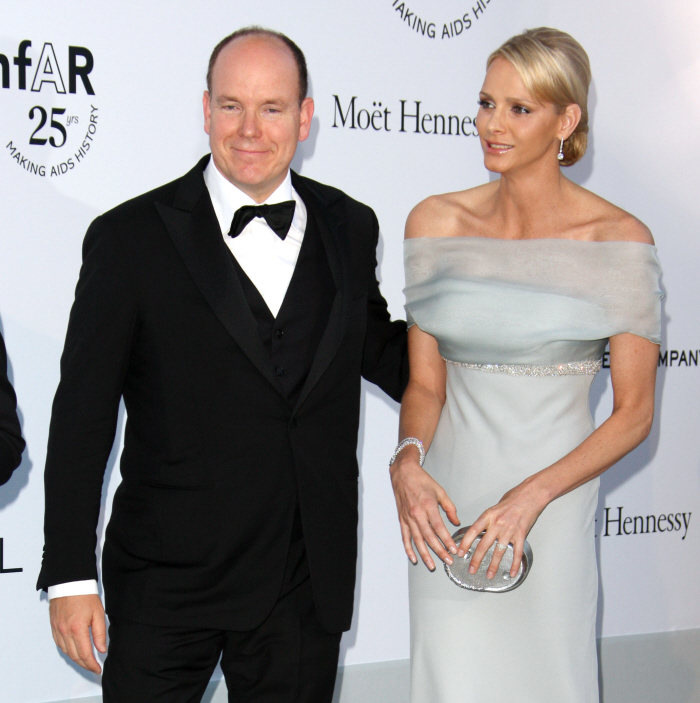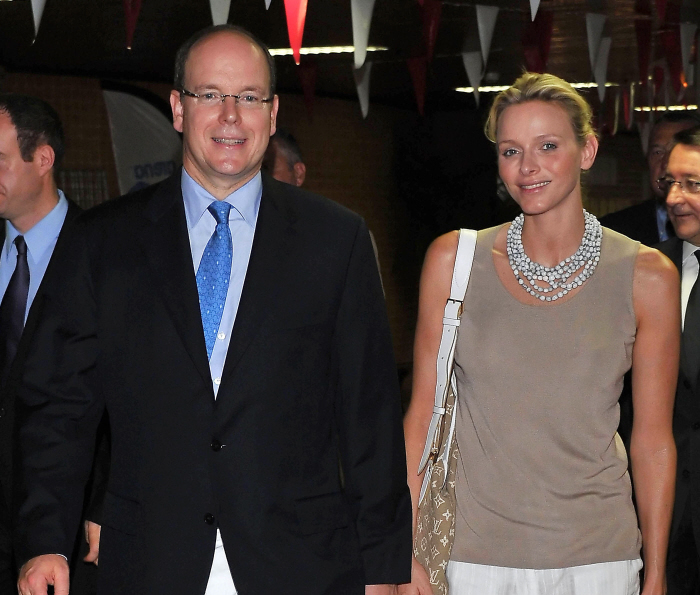 Photos courtesy of WENN.