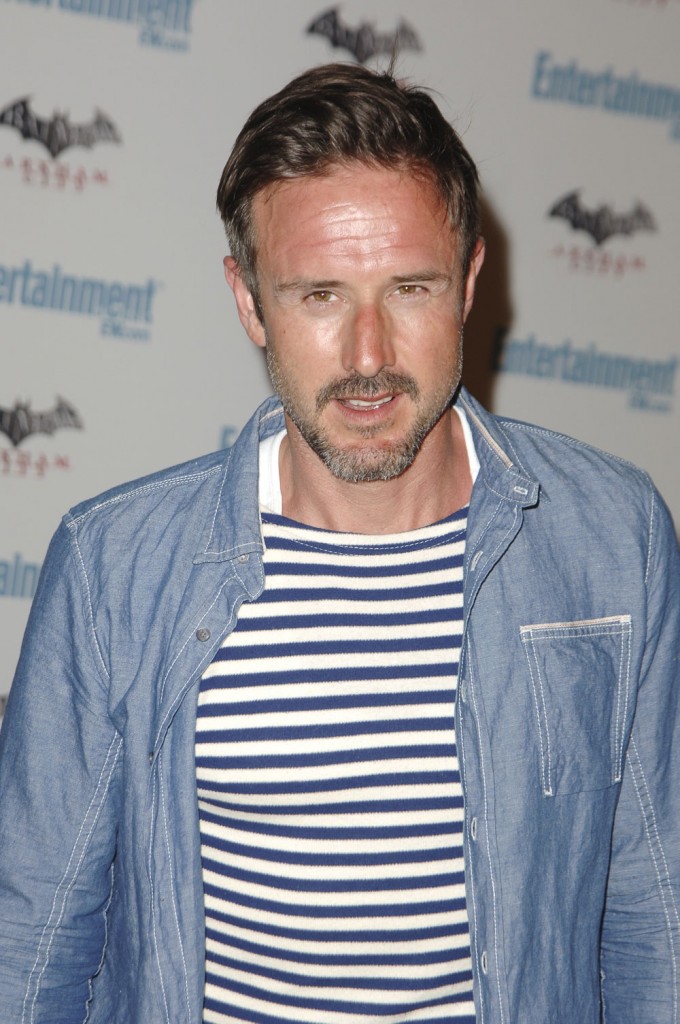 How small is the pool of women in Hollywood? We always seem to be hearing about the same hangers-on. After splitting with Courteney Cox late last year, David Arquette hooked up with a waitress named Jasmine Waltz who subsequently blabbed to Life & Style about their very brief relationship. Waltz has dated plenty of other semi high-profile men including Doug Reinhardt, Ryan Seacrest, Jesse McCartney and Chris Pine. (Which of these four does not belong?) Waltz also reportedly tried to shop her own sex tape with some random ex boyfriend. So I think it's safe to say that Arquette has not shown the best judgment after Cox told him she wanted to see other people.
Now Arquette was spotted out with Joe Francis' ex wife (of a whole two months), Christina McLarty. At least McLarty has aspirations of marriage and fidelity, even if she has piss poor taste in men. She could do worse than Arquette, and she has.
Has David Arquette moving on from his estranged wife Courteney Cox?

The actor, 39, popped into the Camp Playboy event at Comic-Con last week with Joe Francis's ex-wife Christina McLarty.

Although approached by wrestler Alicia Fox – who invited him to a party – a chatty Arquette eventually made his way back to McLarty, and the duo "danced the night away together" on Friday, according to an onlooker.

The fun didn't stop for the pair. On Saturday night, the duo hit up the Entertainment Weekly Comic-Con party.

A rep for Arquette says McLarty was among a group of people with the actor at Comic-Con and that they are not dating.
[From People]
Well I hope Arquette is happy and that he's staying relatively sober, although recent photos suggest that's not the case. I found his Oprah interview earlier this year so sad. He seemed very vulnerable and like he was still trying to figure out his place in the world.
You know how they say when you sleep with a new partner you sleep with all their old partners and so on? Arquette has been with two women now whose ex partners have slept with Paris Hilton. He needs to date outside of Hollywood, and to wear a condom.