If you're not in the U.S. you can watch the trailer here
As Kaiser mentioned in the earlier story about shirtless Eddie Cibrian representing some bath and bedding line, his ex wife, Brandi Glanville, has been announced as joining The Real Housewives of Beverly Hills. All the original six castmembers are back. Brandi isn't an "official" castmember, probably because they don't want to pay her on par with the others, but she's on the show as a "friend." The second season premieres on September 5th and a new trailer has been released. (Above) The first thing I notice is that it's comical watching these heavily botoxed women try to cry, as mean as that sounds.
The most interesting part of the trailer is a scene between Brandi and Kim Richards. (Around 1:20.) Brandi snipes "At least I don't do crystal meth in the bathroom all night long, bitch" The scene cuts forward and Brandi yells "I'll kill you" and goes after Kim while Taylor tries to hold her back. Kim retorts by calling Brandi a "slut pig." (US Weekly incorrectly writes that Camille Grammar calls Brandi a "slut pig.") Later, Taylor is in some kind of tiff with Kyle and/or other people while Camille and Kyle are back at it again. Lisa's scheming ex-houseguest Cedric comes back uninvited and is asked to leave one of Lisa's party. At the end Taylor is screaming "you have no idea what she's done to me" in reference to someone off camera.
Along with Brandi there's another new woman on the show, Dana Wilkey, but we barely saw her on the trailer and I doubt she'll bring the drama like Brandi. We've heard that Brandi becomes the new bitch, but I'm really surprised that she's as combative as she is with Kim. I know this show is either heavily influenced by producers or fully scripted so that could explain it. Still I've had the impression that Brandi is more of a pacifist type based on how she handled her breakup and the one interview I've seen with her. I guess not.
Brandi posed in a bikini for the paps recently – a bikini that was reminiscent of the one that LeAnn Rimes wore in a Twitter photoshoot to show her "curves." LeAnn regularly copies Brandi's style. I would believe that she raided Brandi's closet or bought a bikini based on an old photo of Brandi before I would buy that Brandi got a bikini to mimic LeAnn's. Brandi looks good and she knows it. We're about to see a whole new side of her.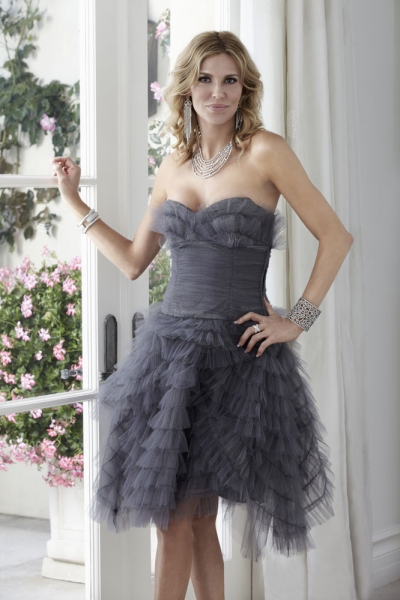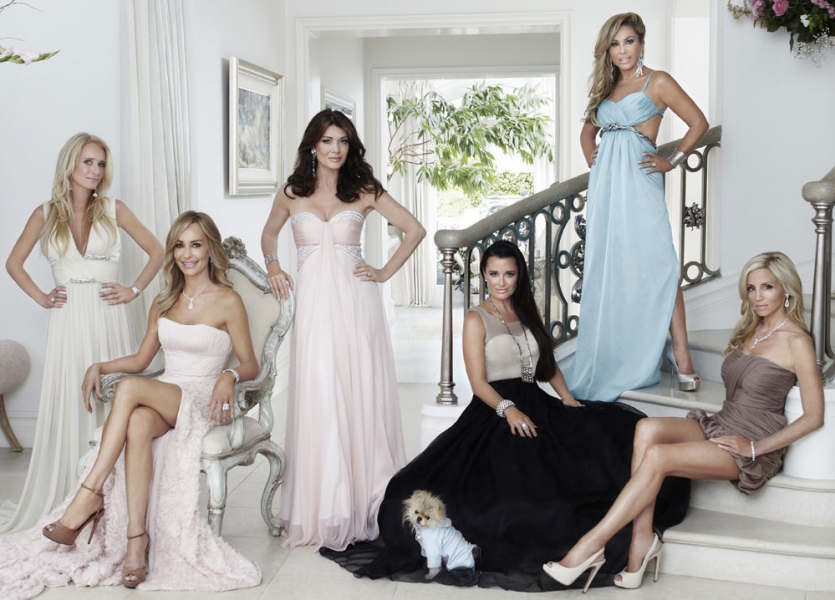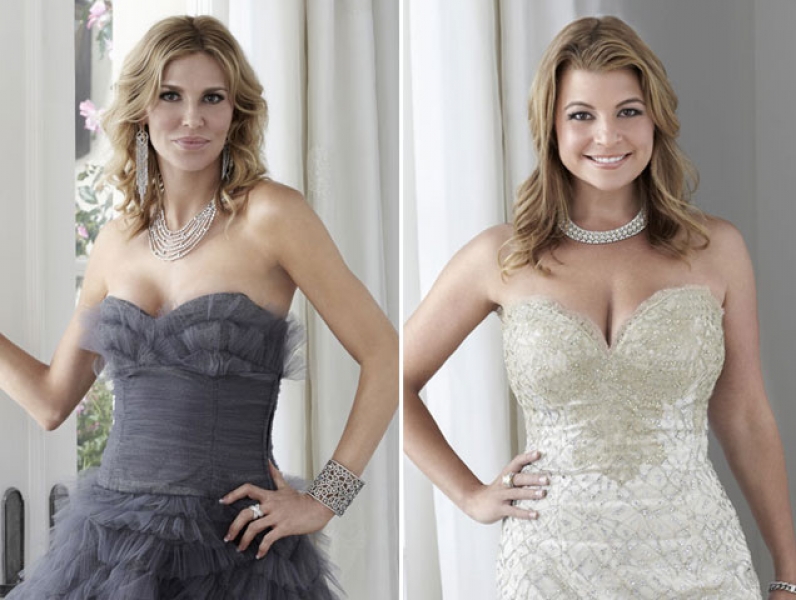 Photos via Access Hollywood