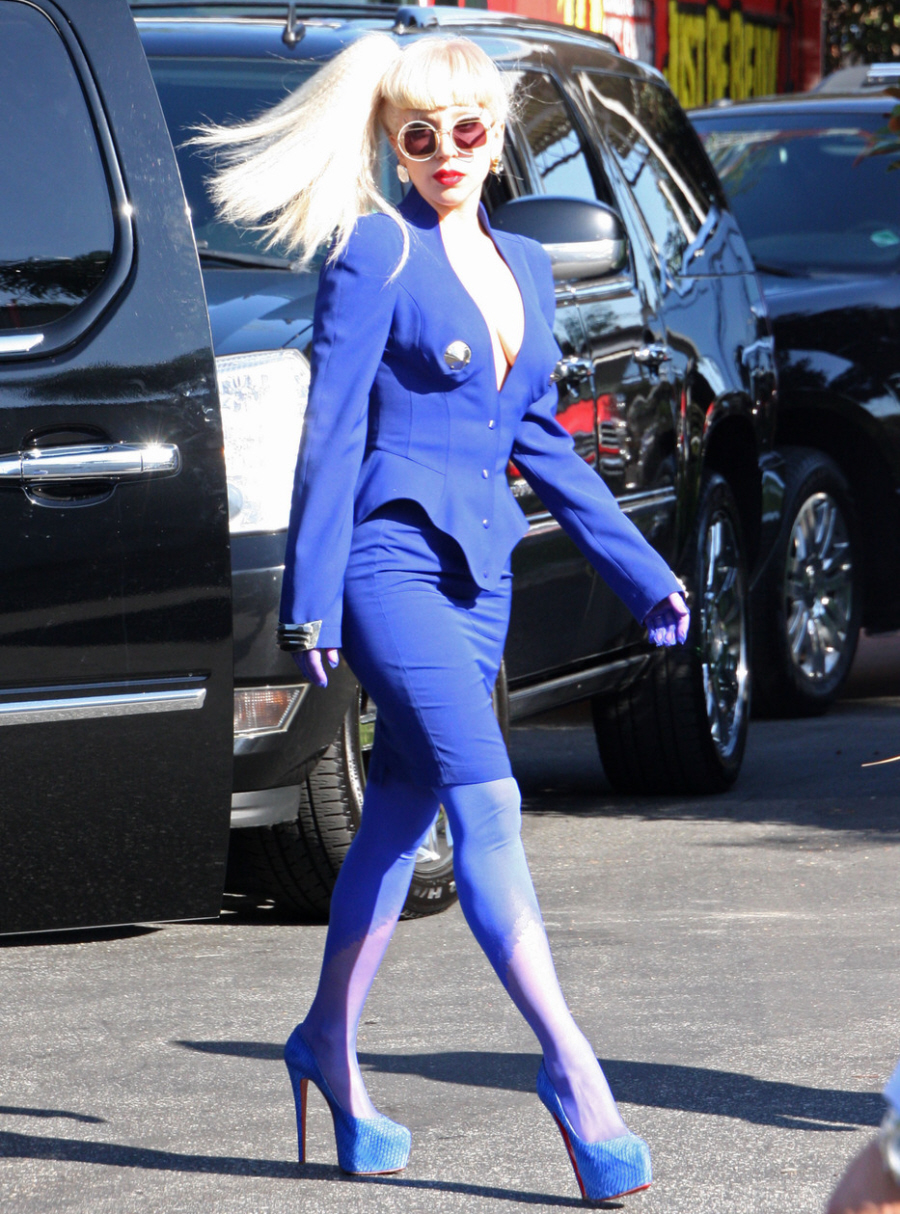 These are all photos from just one day – yesterday. Lady Gaga had three extreme costume changes in one day in Los Angeles. This blue outfit is vintage Thierry Mugler, with Louboutin pumps. The whole effect is very "Smurf" and it makes me wonder if Lady Gaga wishes that she had been asked to voice Smurfette, rather than Katy Perry. As for the nipple studs/pasties… I don't know if they're part of the original design for the suit, or if Gaga just decided that her nipples needed accentuating…on the suit jacket.
By the way, PigofTheMonth.com, "an internet retailer of barbeque meats and sauces," is trying to get into the Lady Gaga action by offering her $500,000 to wear a specific dress to the VMAs. According to E! News, "The Ohio-based company claims they have teamed up with a well-known fashion designer who has shown in New York, London and Paris to cook up the one-of-a-kind creation. Plans would also include using gourmet barbeque sauces accessories and makeup." The design is being referred to as "The Bag of Bones Dress" because it will be made from actual animal bones. For real.
As for her myriad radio interviews yesterday, Gaga talked about Amy Winehouse, of course. This is a direct quote: "It's a lesson to the world. Don't kill the superstar, take care of her soul. I was nobody when [Amy] was first coming out. I would be on the street and people would go, 'Amy'. I just remember feeling like I wasn't alone, because she was so different." Jesus, did people really mistake Gaga for Amy Winehouse? FOR REAL? No? I'm surprised that Gaga didn't claim that Amy's ghost-soul didn't come into her (Gaga's) body to write more music, like Gaga claimed with Alexander McQueen.
Here are the other outfits from yesterday's costume changes. I kind of like her in the cream one.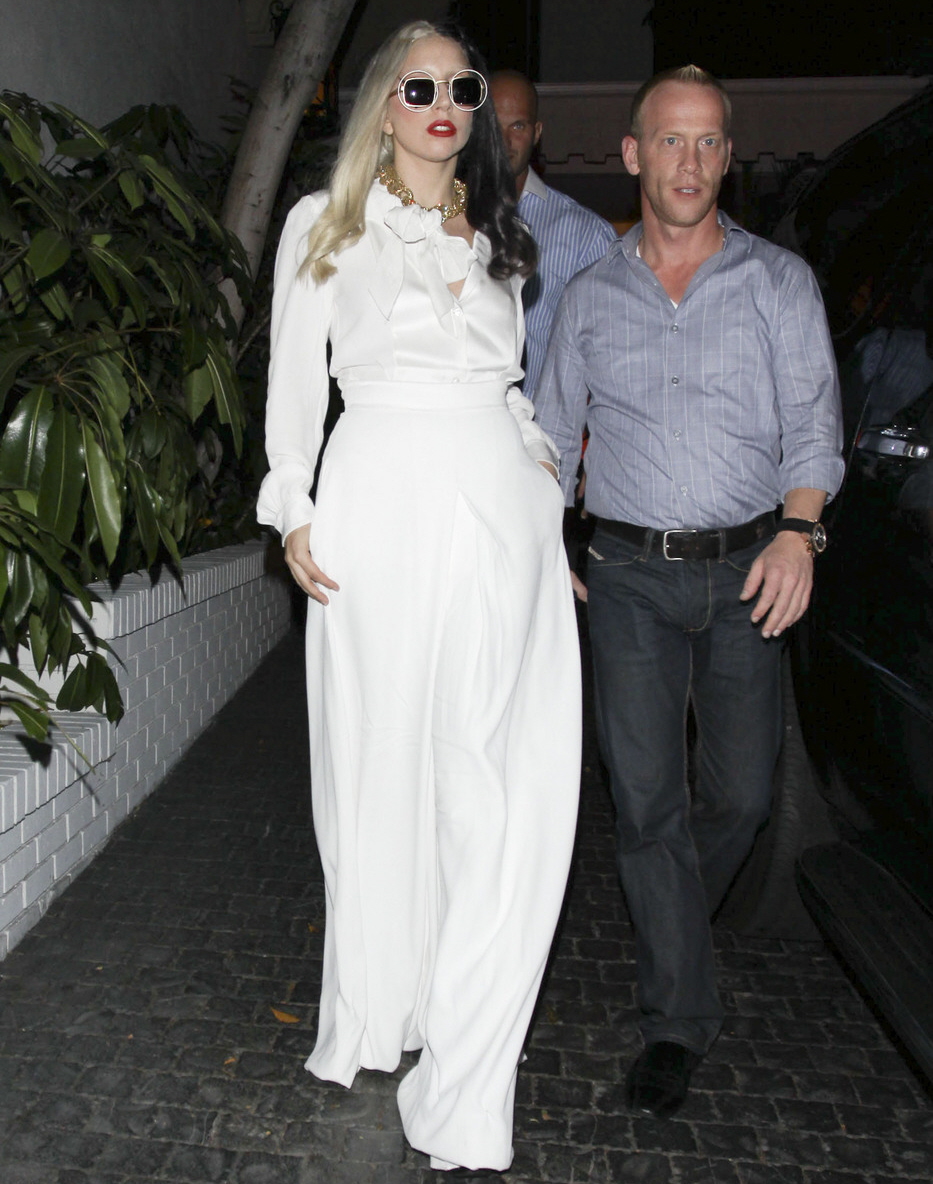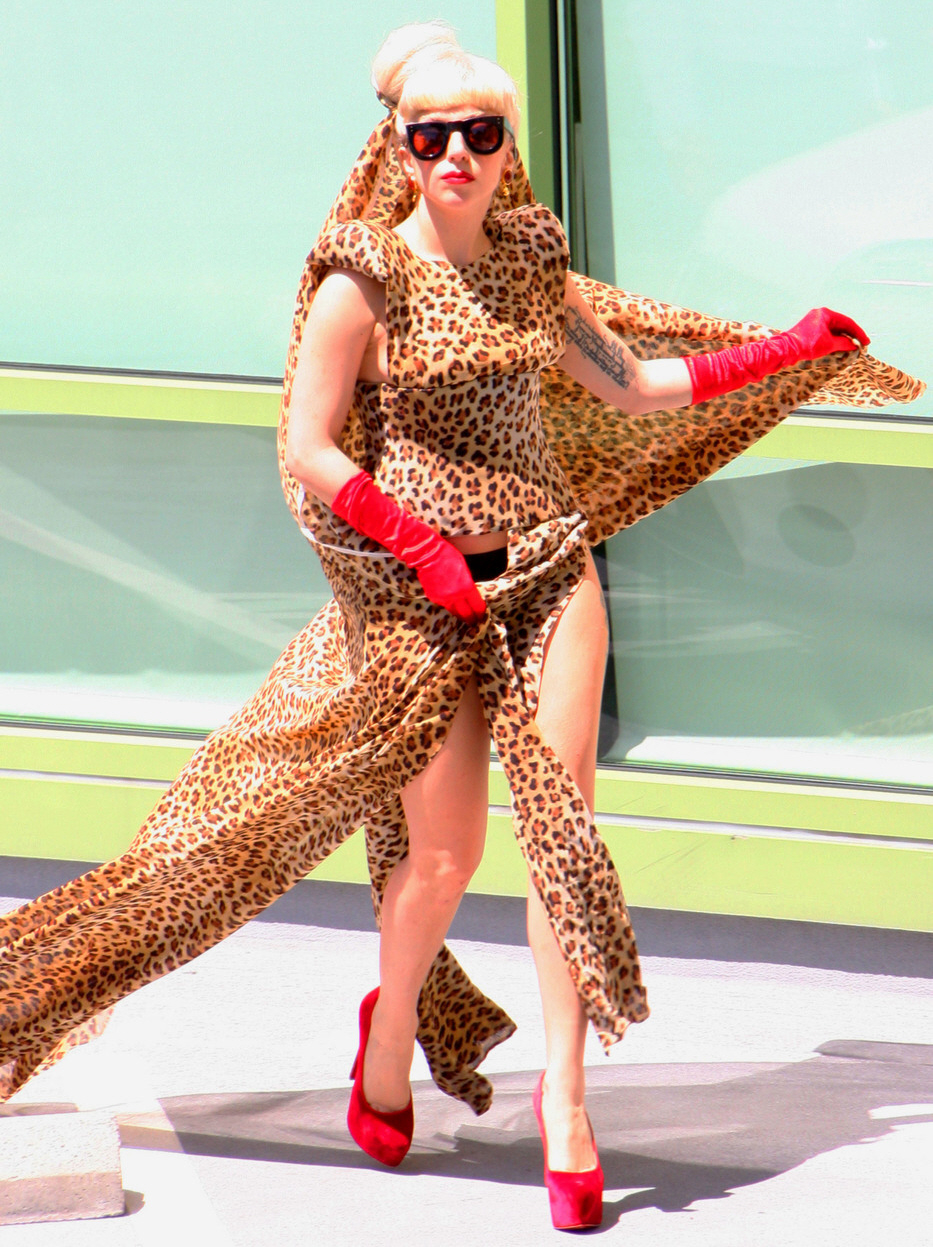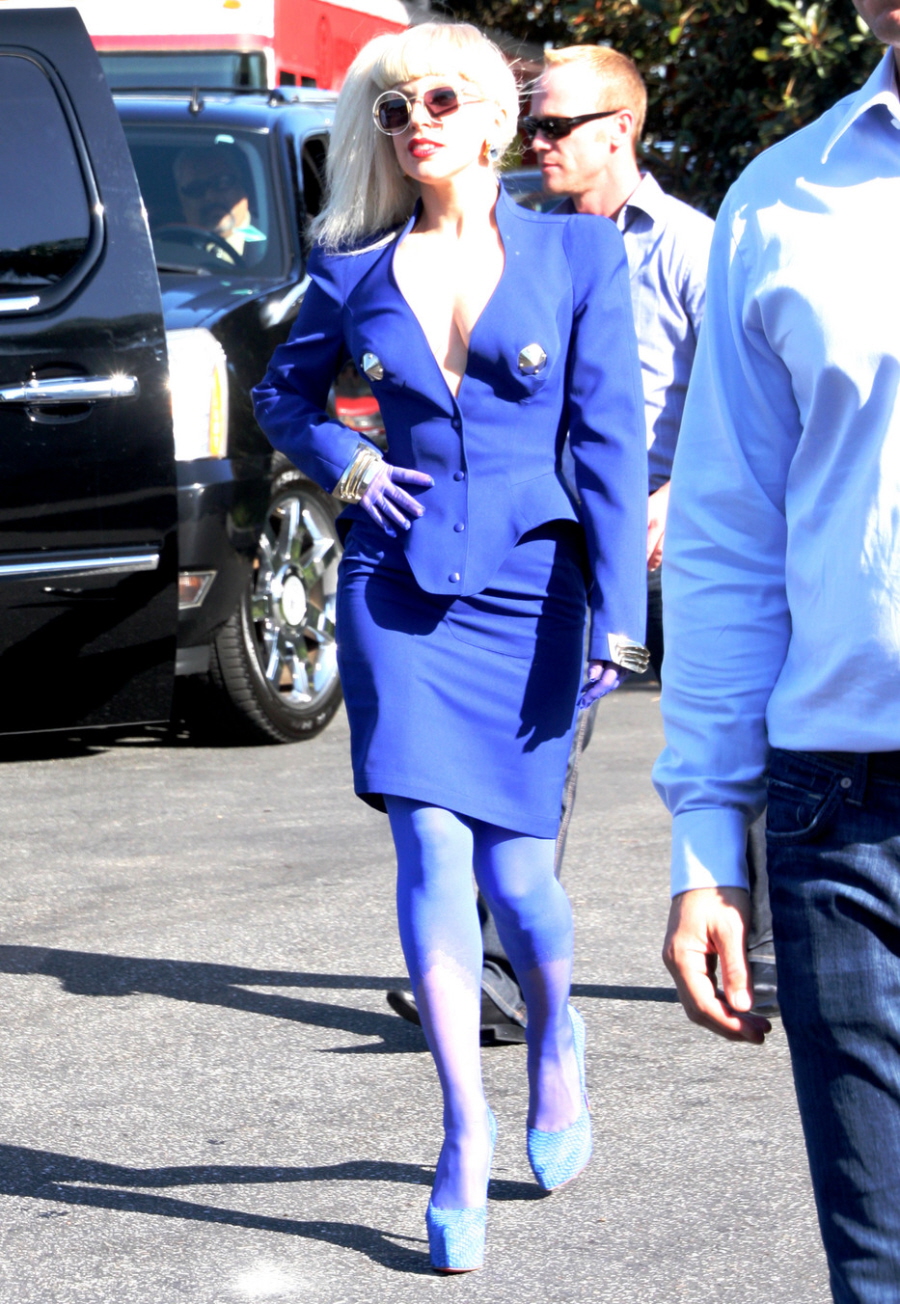 Photos courtesy of Pacific Coast News.