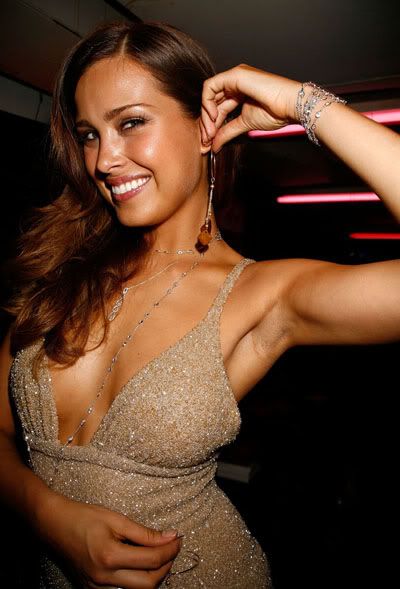 Petra Nemcova may have traded in boring British pop singer James Blunt for a man more capable of supporting her charity. She was seen out at The Black Dahlia premiere with British aristocrat worth hundreds of millions in old money:
Petra Nemcova, the Czech supermodel and tsunami survivor whom he has been squiring since June, attended the premiere of The Black Dahlia in New York last week on the arm of Nathaniel Rothschild, a Brit even more eligible than Blunt himself. "The two were inseparable at the after-party at the Soho Grand," I am told.
Blunt, 29, who was educated at Harrow, has made several million pounds from the worldwide success of such hits as You're Beautiful. Nat, an Old Etonian, who leads the hedge fund Atticus Capital, is, however, the heir to a £500-million banking fortune.
The 35-year-old son of Lord (Jacob) Rothschild, Nat has been resolutely single since his marriage to the actress Annabelle Neilson ended in 1997 after just two years.
That's bad news for Blunt, but not surprising. These two didn't seem suited for each other, and his sickly-sweet poor me act can only work for so long.
Here is Nemcova posing for swag at Fashion Week. [via]