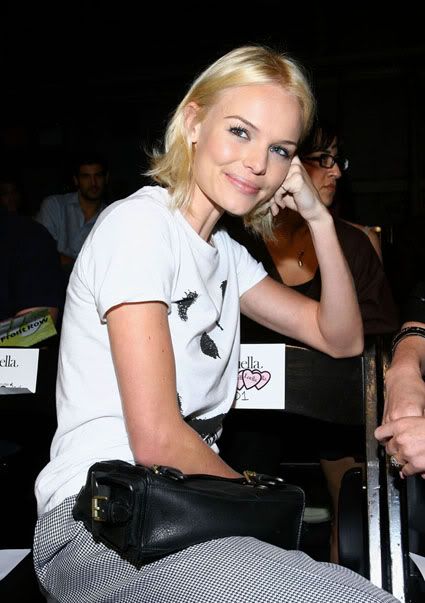 Page Six is reporting that Kate Bosworth and Orlando Bloom's people were in constant contact during Fashion Week to ensure that they didn't run into each other by accident. Bloom and Bosworth broke up after a prolonged on-again off-again relationship that seems to be over for good. Only time will tell with these two, though:
IT wasn't just luck that former flames Kate Bosworth and Orlando Bloom managed to avoid each other at all the Fashion Week events. A rep for both actors denied they made an effort to dodge each other, but our source said, "Their people have been speaking every hour to make sure Orlando and Kate avoid each other at all costs. They have been coordinating schedules." After four years of on-and-off-again dating, the couple called it quits two weeks ago.
That's too bad, as it would have been fun to see some awkward pictures of those two. Instead we'll have to settle for an awkward picture of Bosworth holding a beer.
Pictures [via]