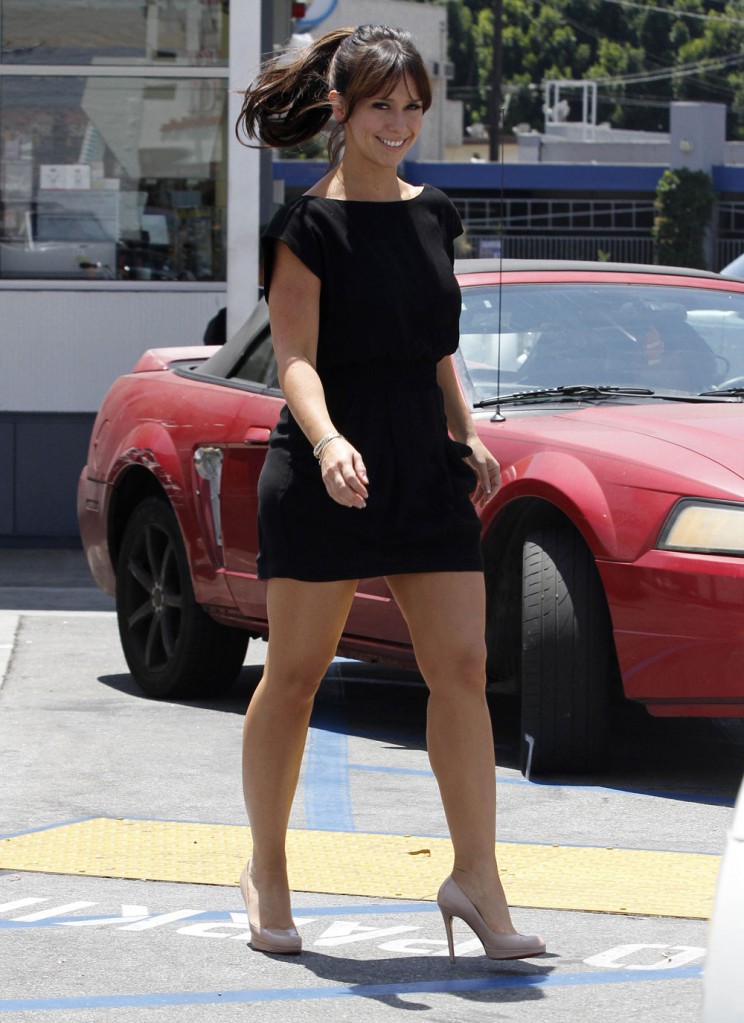 Jennifer Love Hewitt went shopping with a friend yesterday in a short black dress and nude heels. Unlike the last time we saw her in some schlumpy blue sweats and an "I Love Coffee" t-shirt, she looked happy to be photographed and well put together. She was out at celebrity-friendly boutique Fred Segal, so it's safe to say she either planned to be photographed or called the paps herself. I can't fault her for that since I find her kind of adorable. Her hair is looking a little fake to me in that high pony, but other than that I think she's super cute in this outfit. The skirt may be a little short, like it could use three more inches of fabric at the bottom, but that dress is flattering from most angles and I love those shoes!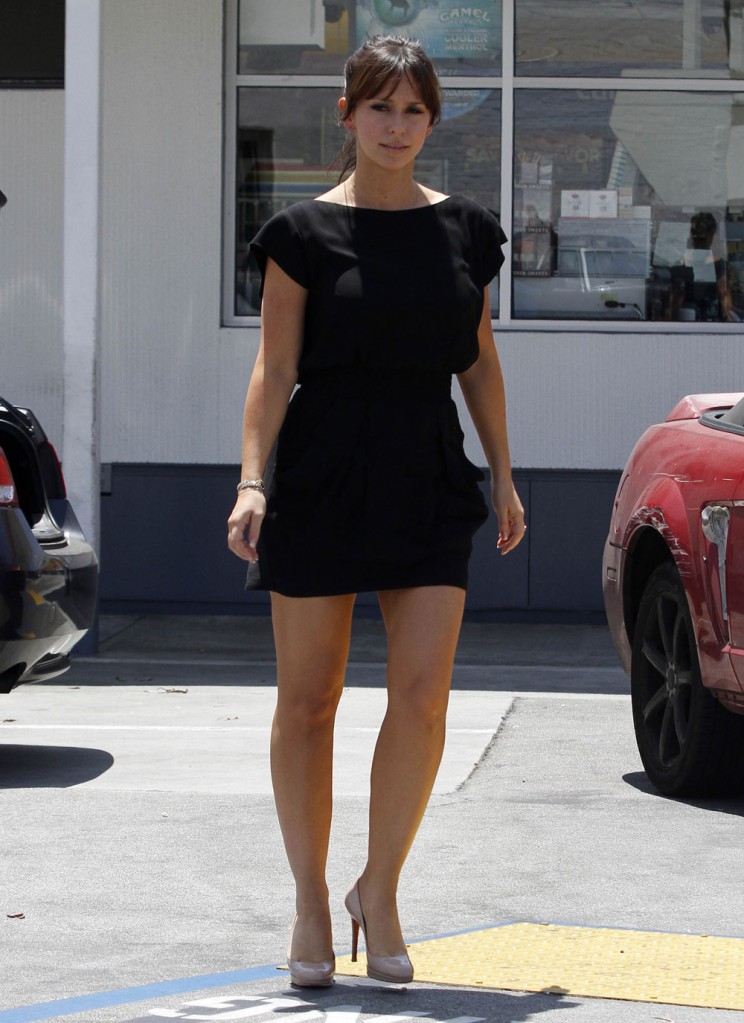 Hewitt was announced two weeks ago as one of the leads in the movie Jewtopia, based on a novel and successful play of the same name. It will costar Ivan Sergei of Crossing Jordan. She's only been in one big screen movie after 2006's Garfield 2, a film called Cafe last year that I've never heard of. So this is really good news for her and she's probably happy to get her face out there with a friendly photo op. Hewitt also guest starred on an episode of Hot in Cleveland that aired yesterday, so she may have been celebrating that as well.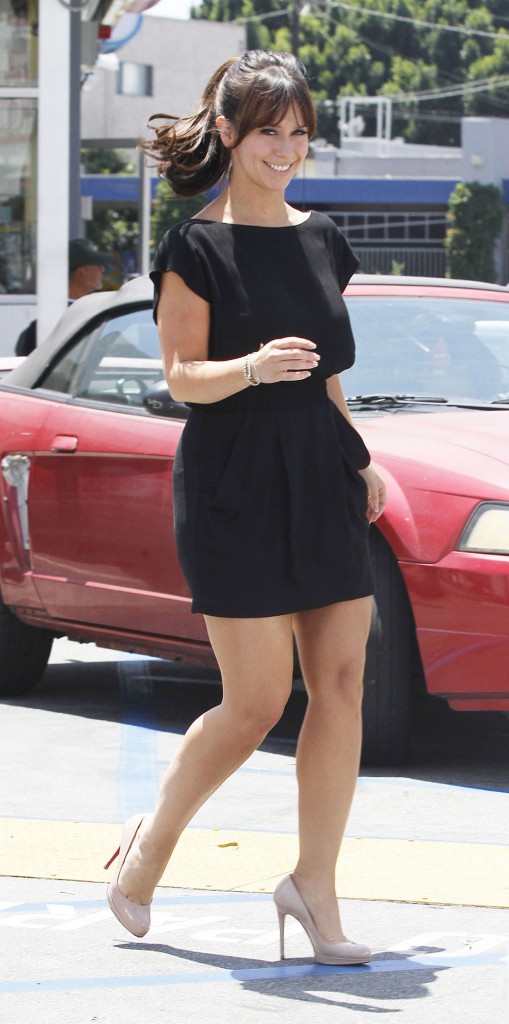 Doesn't this dress remind you of one that Kim Kardashian just wore, except not as short and boob-baring? Hewitt is dressing like a Kardashian more frequently as of late.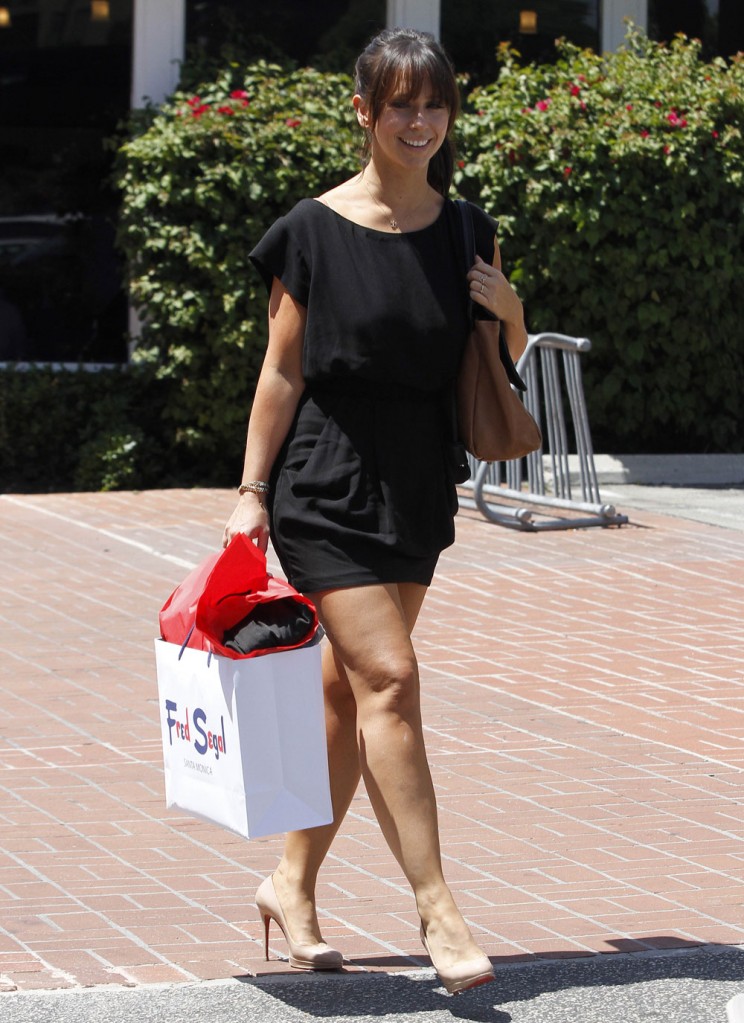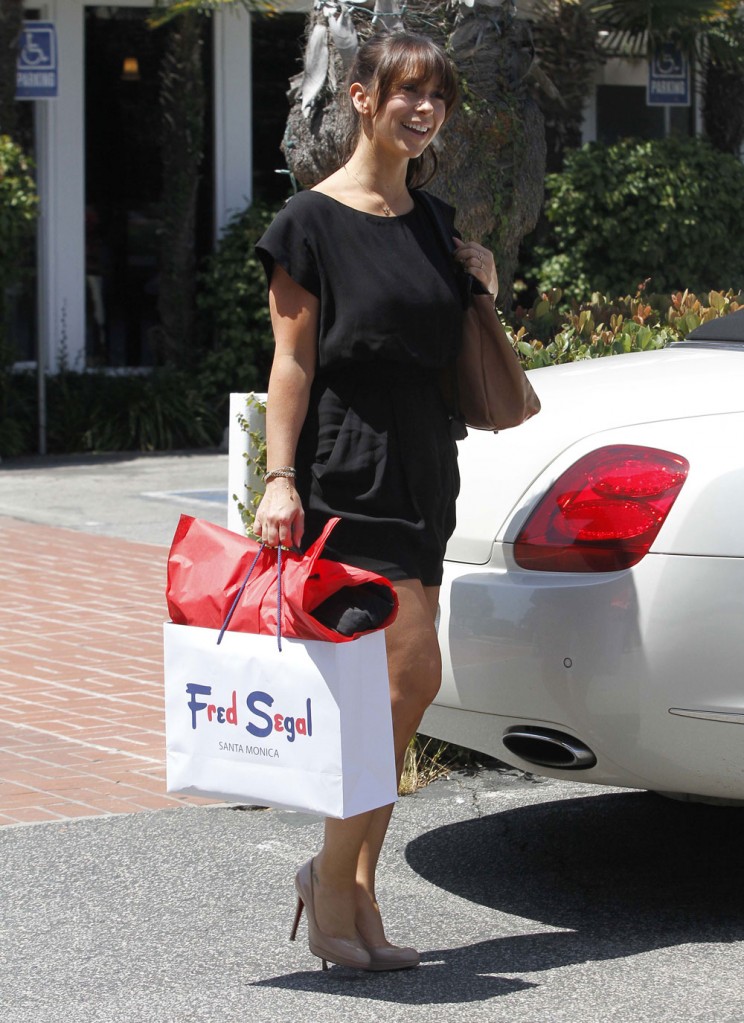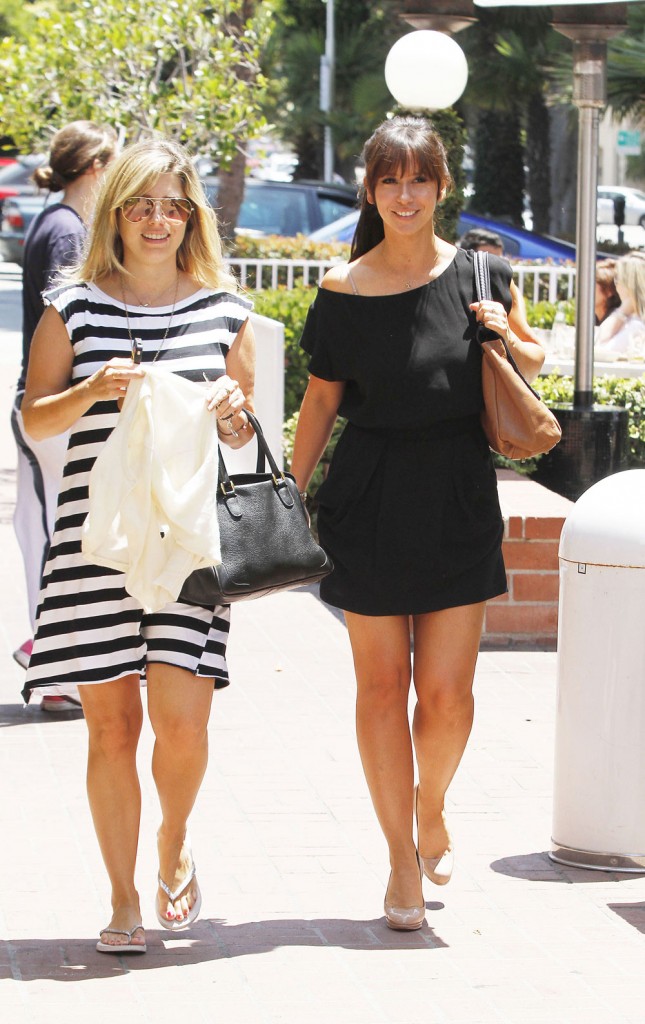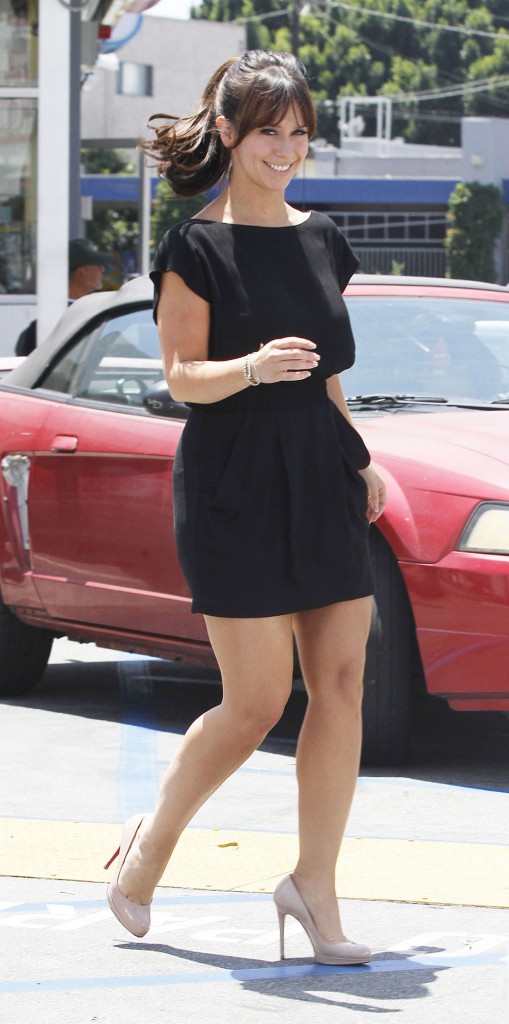 Photo credit: WENN and Fame