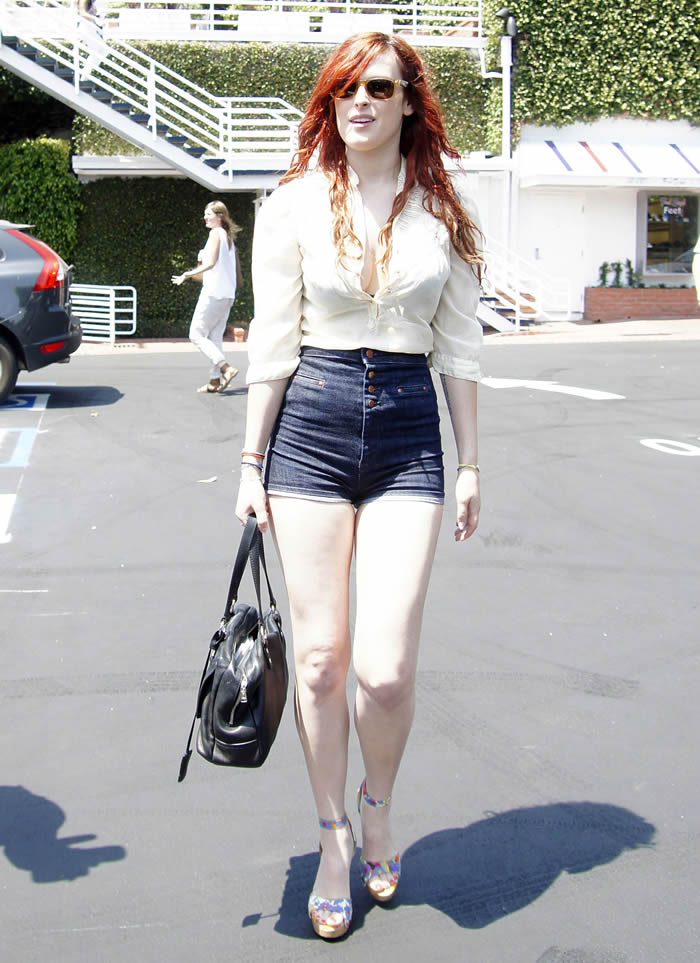 Strange couplings (like Scarlett Johansson and Sean Penn) have certainly been in vogue in Hollywood this year, but my mouth is slightly agape at the notion that Rumer Willis has been quietly dating Zac Efron for an indeterminate period of time. Yes, I know rumors have circulated since January of this year, but so far, there aren't any photos of these two crazy kids together at all. Still, In Touch reports that the relationship has grown serious enough that Zac's even "met the parents," but they're actually just talking about Demi:
Zac Efron and Rumer Willis, 22, have been hanging out all over Hollywood lately, and while they have yet to address dating rumors, he has already been introduced to Mom.

"Rumer is close to her mom. Demi's opinion matters," says a pal.

Though Zac, 23, has crossed paths with Demi Moore at industry events, this was a more formal introduction and a chance for them to get to know each other. "Zac brought Demi flowers," says the pal. "She was super-polite and they got along well." Sure, meeting the parents might scare some dudes off, but when one of them is gorgeous Demi, the chances are slim!

Despite being spotted recently with Ashley Tisdale, a pal says Zac only has eyes for Rumer.
[From In Touch, print edition, August 8, 2011]
Zac does like the ladies, right? He dated Vanessa Hudgens for years while they worked together filming and touring for their "High School Musical" trilogy of whitewashed Disney goodness. Maybe he really digs girls with boob jobs and tragic 90s style. Although I'm sort of scratching my head over what Rumer would see in Zac, but she does seem to like those trendy "it boys" like Chord Overstreet. Still, Zac is no longer an "it boy," and I'm still not buying this relationship. After all, Zac was photographed doing this with Ashley Tisdale on July 2 of this year: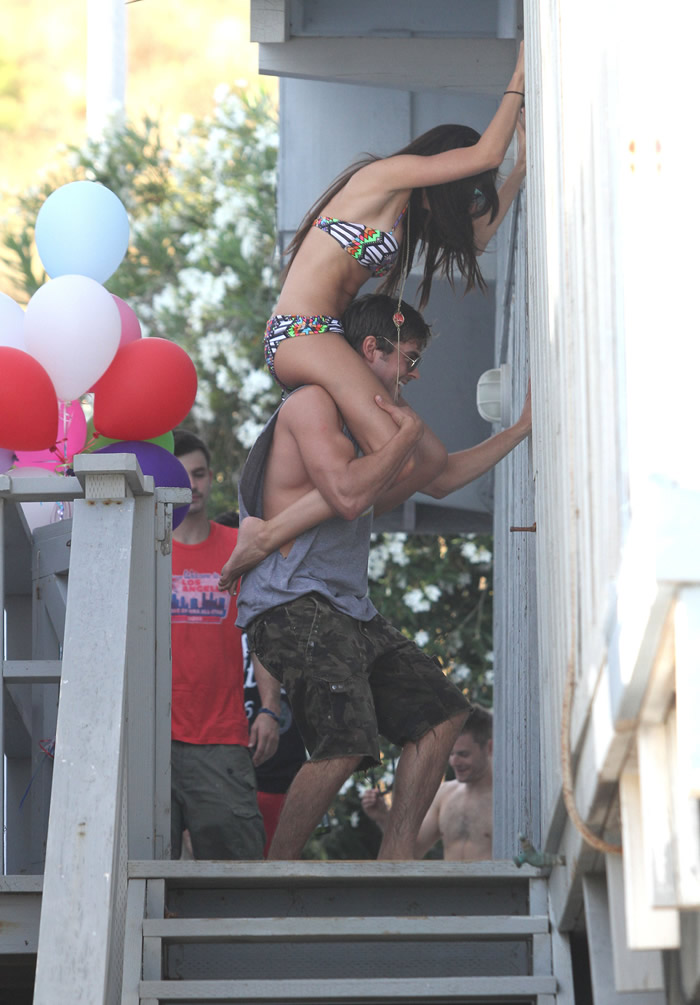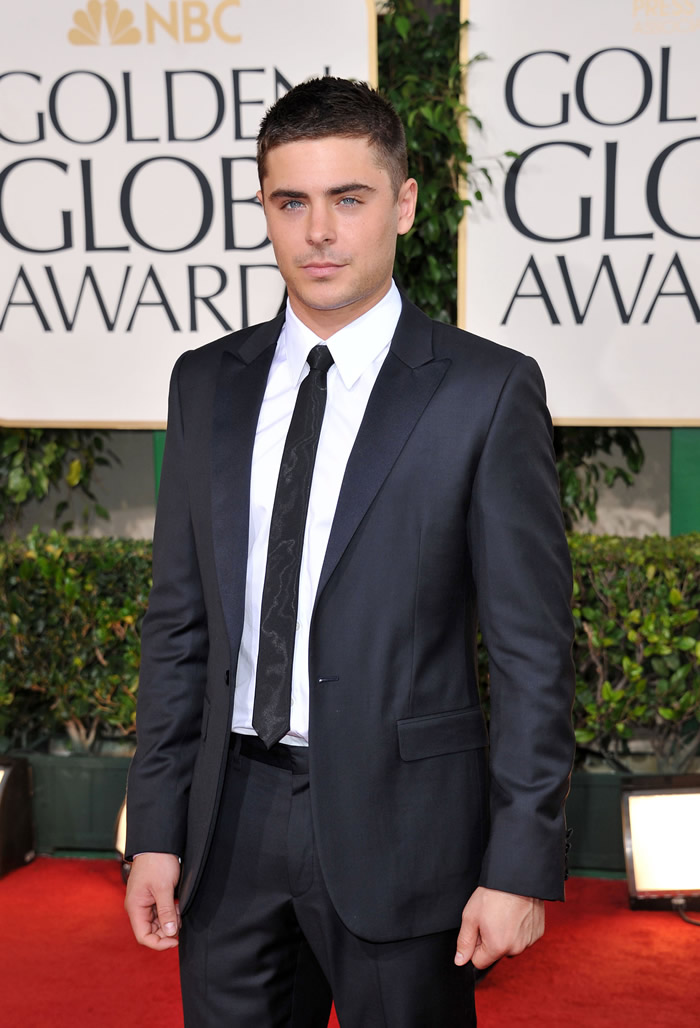 Photos courtesy of WENN and Fame