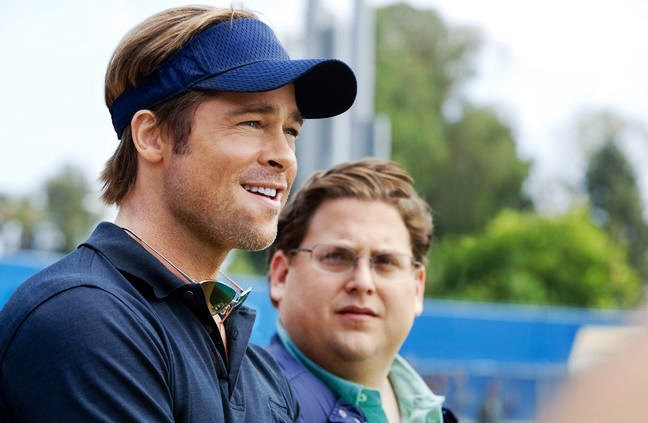 We thought about covering Jonah Hill's dramatic weight loss, but in the end, we didn't do it because meh. I don't dislike the guy or anything, and I'm actually happy for him because he really stuck with a weight loss program, and it's really working for him. But at the end of the day, what can really be said about it? He was overweight and he's getting healthier and good for him. Anyway, Star Magazine has a crazy story about Jonah's decision to lose weight, and how his Moneyball costar Brad Pitt helped instigate the whole thing. By mocking him and calling him "Fat Man". Yeah… not so clever, Brad. Maybe Brad and Gwyneth secretly have conversations about how much they hate fat people?
While working on Moneyball, Brad Pitt buddied up with Jonah, who he nicknamed Fat Man. But soon the joking turned serious, a source explained: "Brad started lecturing Jonah about taking care of his body, eating healthy and getting regular exercise."

Jonah started avoiding "fried, fatty food and desserts at the crafts services table," the source explains. But he struggled, so Brad invited him to early morning baseball practice. "They were exercising by 6 a.m.," the source added.

Eventually, Brad not only hired a personal trainer but "also bough Jonah more than $1,500 in new, casual clothes as an incentive after Jonah shed the first 15 lbs."

Now 40 lbs. lighter, "Jonah says he's forever indebted to Brad for helping him," the source explains.
[From Star Magazine, print edition]
Is it possible that Brad has more in common with his fat-hating ex-girlfriend Gwyneth then we ever knew? Or does the whole "Fat Man" thing fall into the "guy code" stuff where dudes mock other dudes for various physical stuff and it's all good between bros? Also: is it possible that Brad has that kind of spare time to devote to Jonah's weight loss regimen? Maybe, eh and NO. Anyway, just FYI, Jonah's people denied the story to Gossip Cop, and Hill is on record talking about how he just decided one day to try to be healthier. So… Brad probably had nothing to do with it. At all. But now I can't get it out of my head that Brad is a Goop-style fat-hater and perhaps that's why Angelina is always so tiny. Ugh.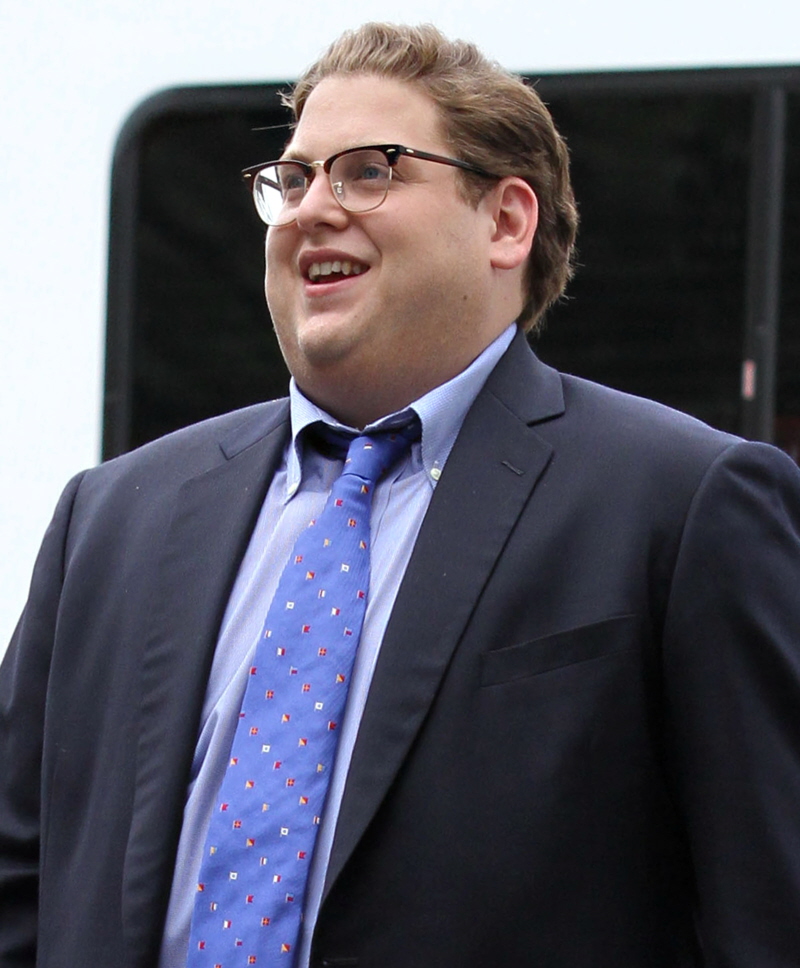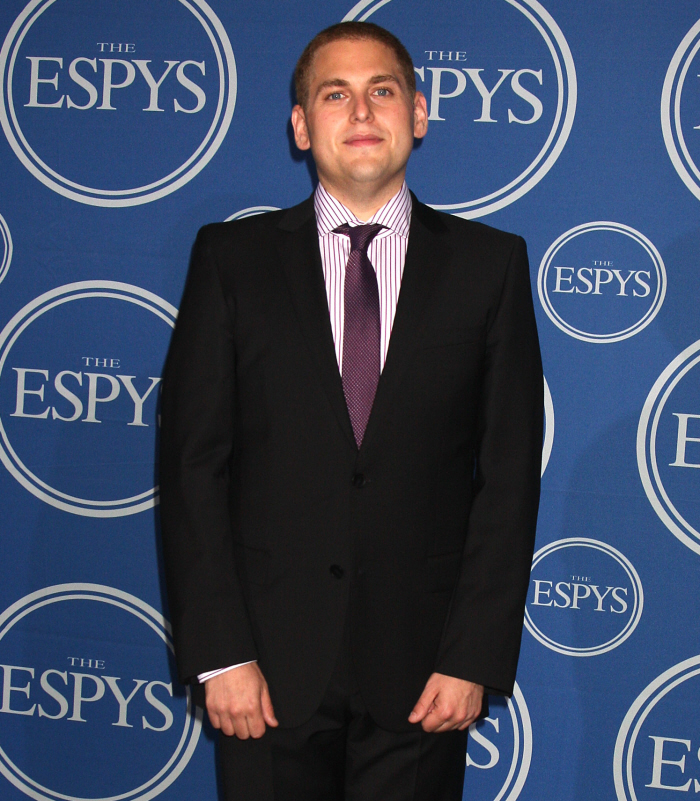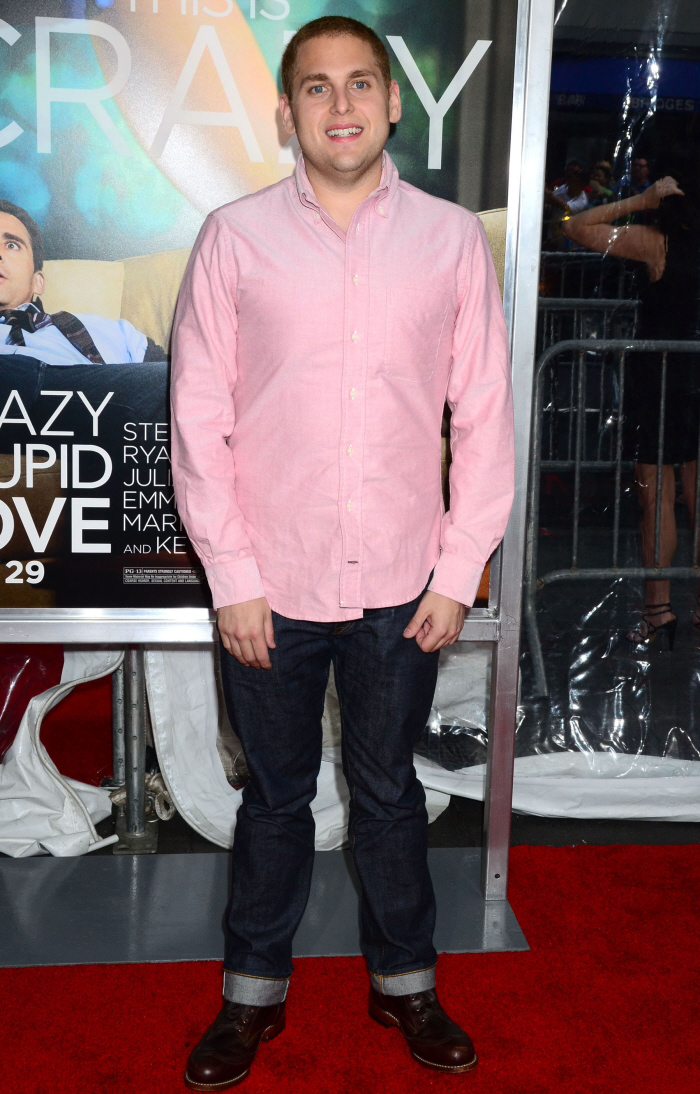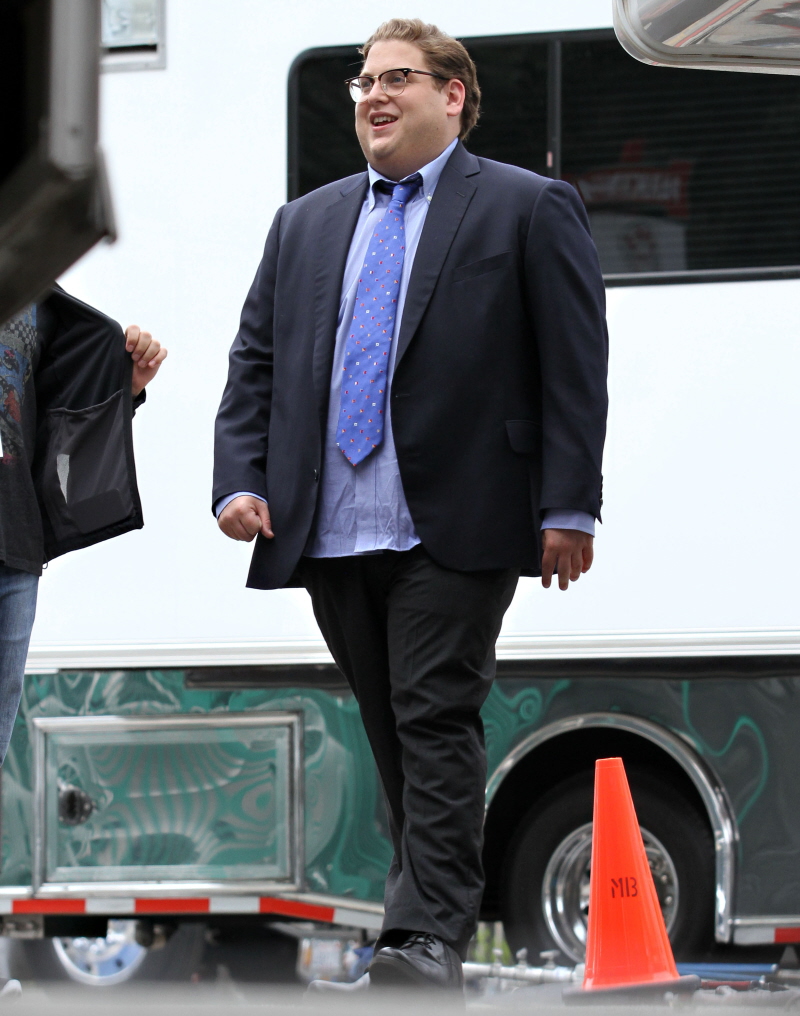 Photos courtesy of WENN & Fame.