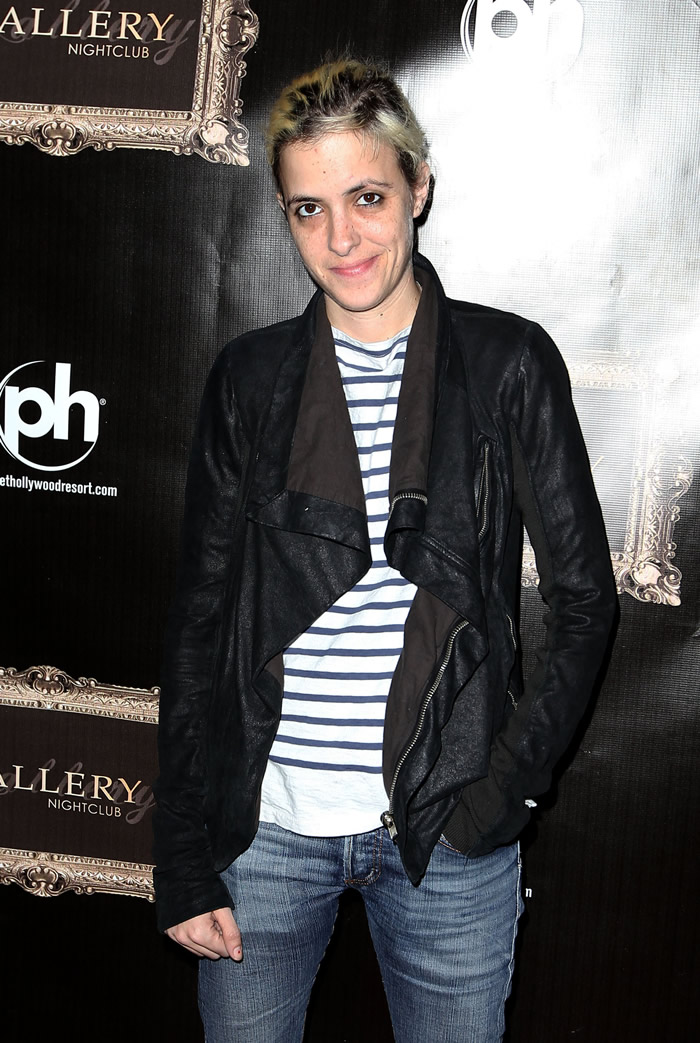 Bad news, mates. Samantha Ronson, better known as Lindsay Lohan's ex-girlfriend, has been popped for a DUI while making the return trip home from a Las Vegas DJ gig. This is, of course, the same Samantha who we thought was the better half during she and Lohan's on-off relationship a few years ago, and the one who convinced Lindsay that she needed counseling (not that it helped, obviously). Samantha is also the one that we thought was the saner half and the one that we felt badly for when Lindsay moved into the townhouse next door. Samantha also stood by Lohan (despite the drama) during her two DUIs, and it was widely assumed that perhaps Samantha was a relative bastion of sobriety even though it certainly didn't rub off onto Lohan. Well, the sobriety aspect was not the case; or at least, it isn't the case now, for Sam definitely was not sober when she was pulled over by the cops early yesterday morning:
Sam Ronson was arrested this morning for DUI outside Baker, California — home of the world's biggest thermometer — TMZ has learned.

According to the booking sheet, 33-year-old Ronson is listed as 5'7″ and 102 pounds.

Law enforcement sources tell TMZ, Lindsay Lohan's ex-girlfriend was driving home from Las Vegas at 10:30AM in her black Porsche when she was pulled over for speeding.

We're told she was given a field sobriety test and didn't perform well. She refused to submit to a breathalyzer and was arrested on the scene.

She was transported to the Baker substation, where we're told she blew over the legal limit. According to sources, she was cooperative the entire time.

Sam DJ'd last night at the Lavo nightclub in the Palazzo hotel in Vegas.
[From TMZ]
Let's do some math here. Sam was evidently drunk from the moment she slid behind the wheel in Las Vegas until she reached Baker. According to the Distance Between Cities site, Sam would've driven about 195 miles (or approximately 3 hours 28 minutes) between these two locations, yet she was still drunk enough to blow above the legal limit when she was pulled over. This means that Sam was completely blitzed when she hit the highway (at around 7:00AM) in the first place. She's damn lucky that she didn't kill anyone in the process. Hopefully, this will be a wakeup call for Sam, and she'll immediately straighten herself out instead of, you know, turning into a repeat offender like her famous ex-girlfriend.
While we don't have access to the pictures of the relevant DJ gig, here's the next best thing — Sam wearing the same shirt she wore that evening on two other occasions (April 18 and May 15) this year. She must really like that shirt.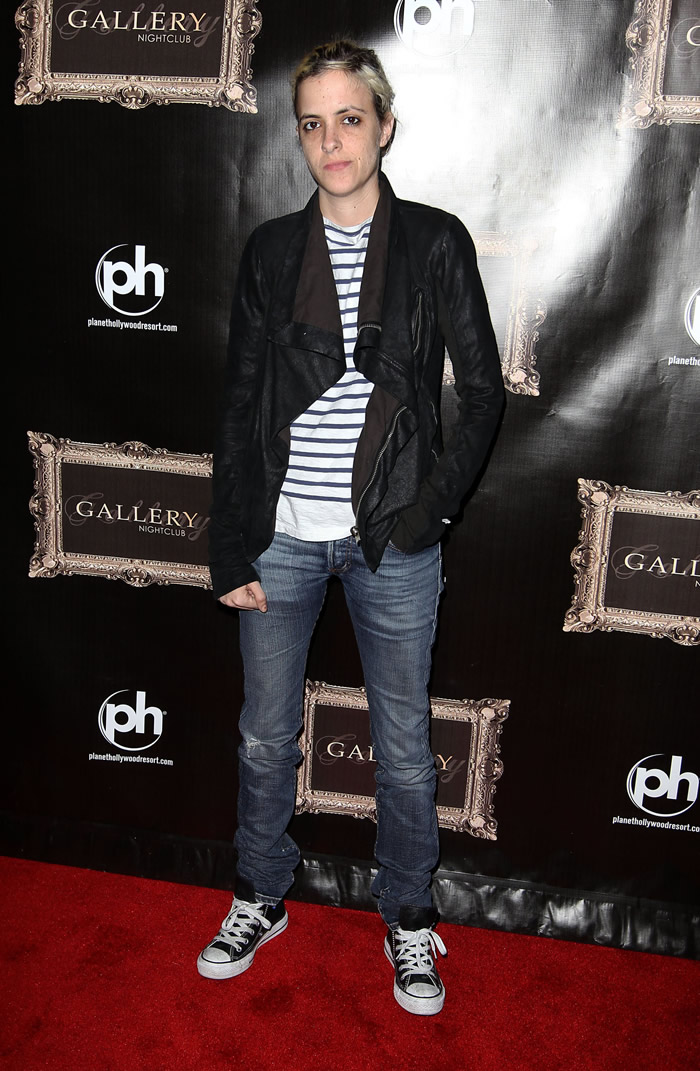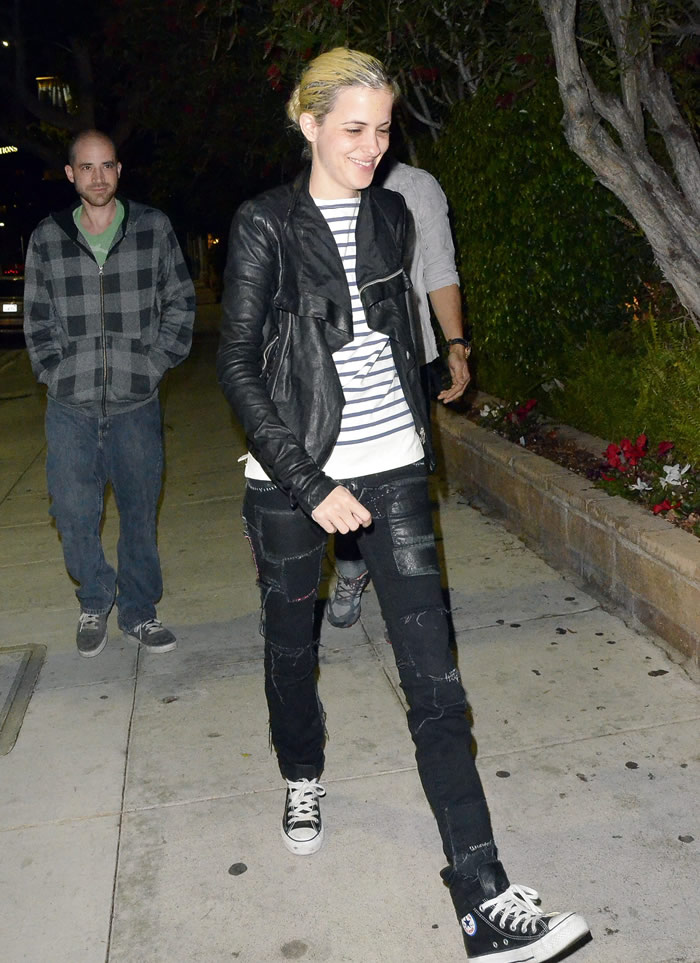 Photos courtesy of WENN and Fame