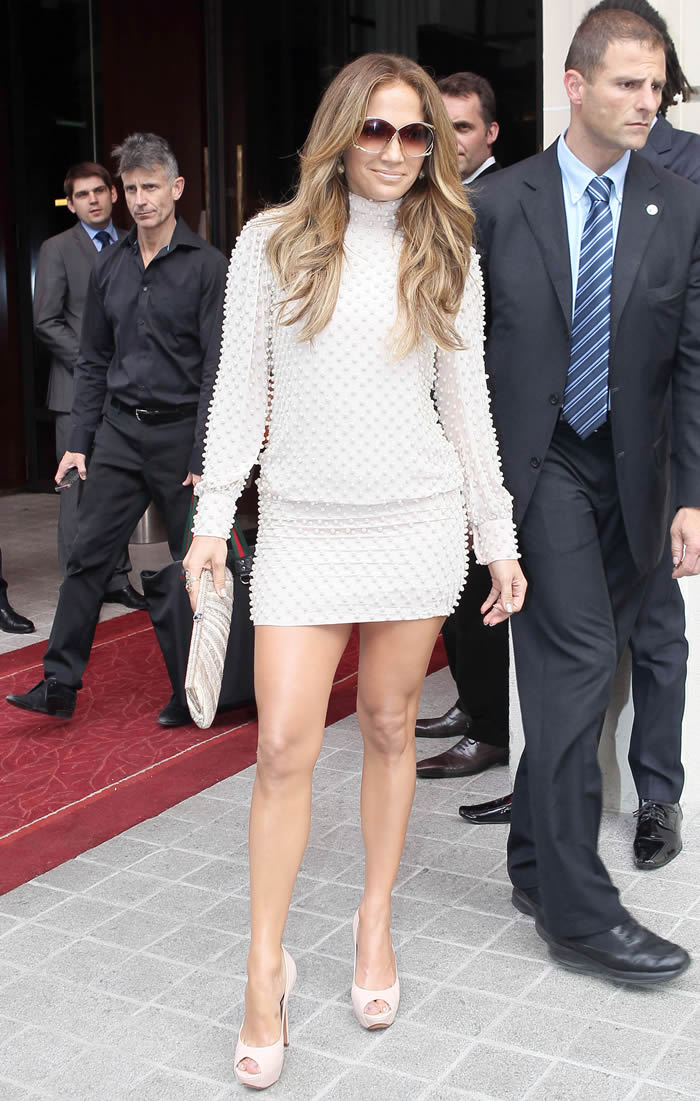 For those of us who reside outside the Hollywood bubble, it's been a rather transparent exercise to witness Jennifer Lopez negotiate her way into a much higher salary for a second season of judging duties on "American Idol." As far as Lopez's strategy goes, Kaiser initially called it; and sure enough, Lopez issued some statements to the BBC merely one week later. In the interview, Lopez used a number of catchphrases, including "on the fence" and "waiting and seeing" to express her (faux-)ambivalence to returning to "Idol." All the while, I've been rather flummoxed that FOX studio heads would fall for this tactic because, honestly, it seems rather unlikely that most "Idol" fans have been tuning into the show for many seasons, and the fact that Lopez is a relatively new judge hasn't helped ratings at all. True, the ratings have remained level and steady since Simon Cowell's departure, but I think this has more to do with the show's content than whomever happens to be judging. Still, FOX has inexplicably rewarded Lopez with a new $20 million salary to perform the same exact duties for a second season of "Idol." Boy, I bet Steven Tyler is pissed that he made the mistake of signing a multi-year deal, right?
Fear not, Jennifer Lopez fans: the singer is returning to "American Idol" to judge for at least another year, TheWrap has learned through two individuals familiar with the deal.

The pop star will be returning to the singing competition with a contract with the Fox Broadcasting Network that's "a smidge over" $20 million, according to one of the individuals.

Both insiders said the deal is complete but has not yet been signed.

Another insider close to the show denied that a deal was in place.

Others disagreed. The $20 million was apparently the base minimum for Lopez, and after tough negotations with Fox, ended up just above that number.

It's a considerable raise from the $12 million she reportedly raked in for handling judge duties last season.

The only hurdle left to be cleared in the deal, according to one of the individuals, is scheduling. Lopez will be working on two major productions — the romantic comedy "What to Expect When You're Expecting," which is slated for a May 2012 release, and the thriller "Parker," currently in pre-production — which will most likely necessitate a shift in audition dates for the upcoming season.
[From Thw Wrap]
Of course, FOX has made the very grave (repeat) mistake of only signing Lopez for one more season, which means that she'll pull the same stunt next season too. And she'll keep doing it until she ultimately reaches Simon Cowell's former salary of $35 million per season. In addition, one cannot help but notice that this substantial salary increase follows weeks of headlines dealing with Lopez and Marc Anthony's joint divorce announcement. In addition, FOX's decision arrives immediately upon the heels of that strategically-scheduled Vanity Fair cover. You gotta hand it to JLo — she played this one quite well.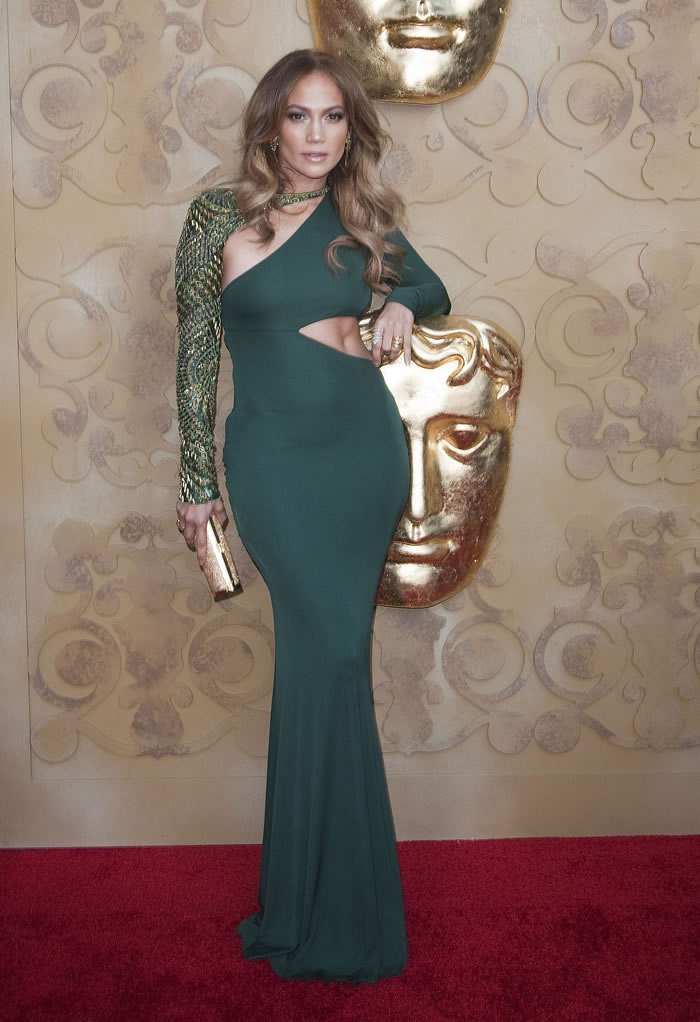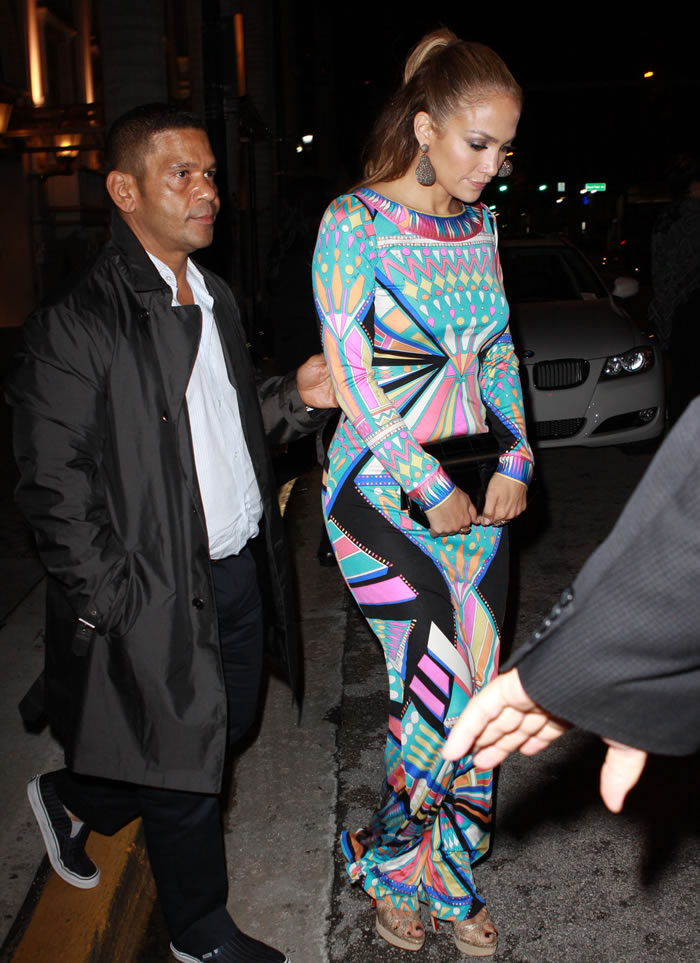 Photos courtesy of Fame