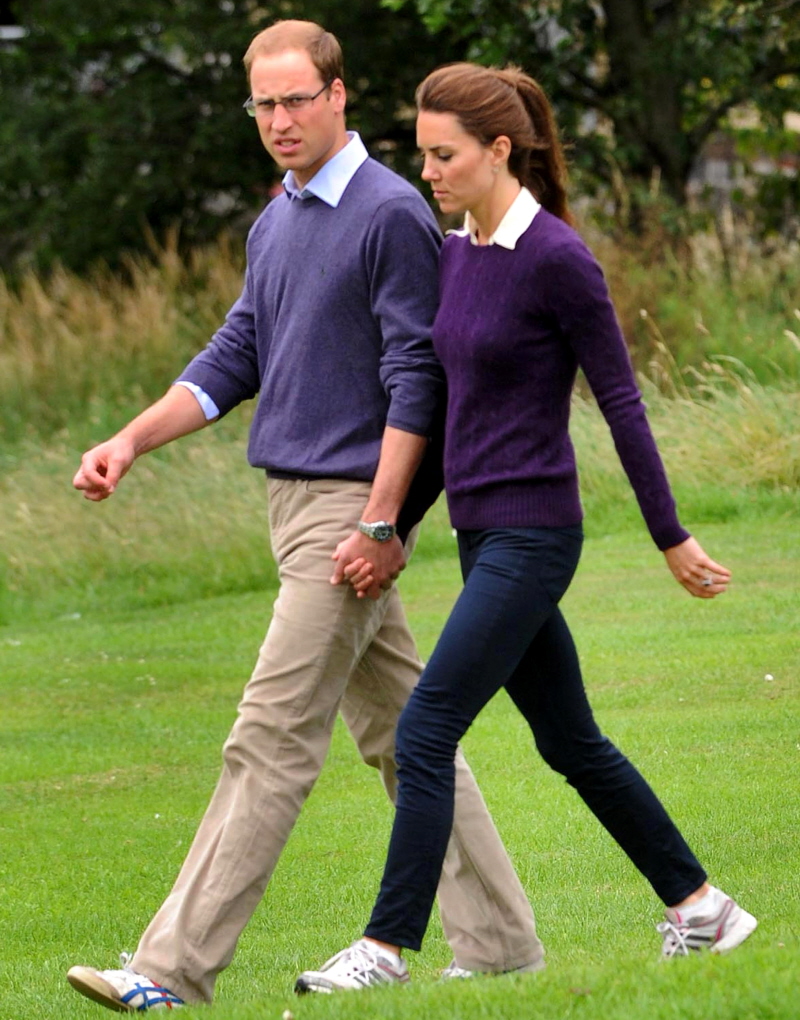 I love these newish photos of Duchess Kate and Prince William so much. These are from Scotland, and the weekend wedding of William's cousin Zara Phillips. I'm sure these photos were arranged, somehow, and a photographer knew that William and Kate were going to be walking by this part of the royal grounds at a certain time. So, this is the image they want to present, to a certain extent: Kate in skinny jeans (that look baggy on her), William in glasses. Both of them look… middle-aged! Right? They could pass for an attractive couple in their 40s. They also look totally dated, like they walked out of the 1980s. Like, is Thatcher still in office? Look at their matchy-matchy crew-neck purple sweaters. That seems like a Kate-Move, right? "Will, why don't you wear your lovely lavender sweater, darling? We'll co-ordinate and it will be lovely!" So maybe that's their goal – William wants to look like a hen-pecked middle-aged husband, and Kate wants to look like she really, deeply cares about coordinating their casual outfits.
Kate and William also care about being seen to be caring about money. I've felt for a while that William is probably just as cheap as his notoriously penny-pinching father, and my guess is that William might have been behind this move – after the wedding, he and Kate took a discount flight from Edinburgh to Manchester. Reportedly, Kate and Will scored seats worth 16.50 pounds each, but they had to pay extra to check their bags.
Once they were home, Kate then recycled the same purple sweater (with a different pair of jeans) for an outing to her local Tesco in Wales. Styleite claims that Kate was out buying Frosted Flakes. Because the Duchess doesn't do bacon.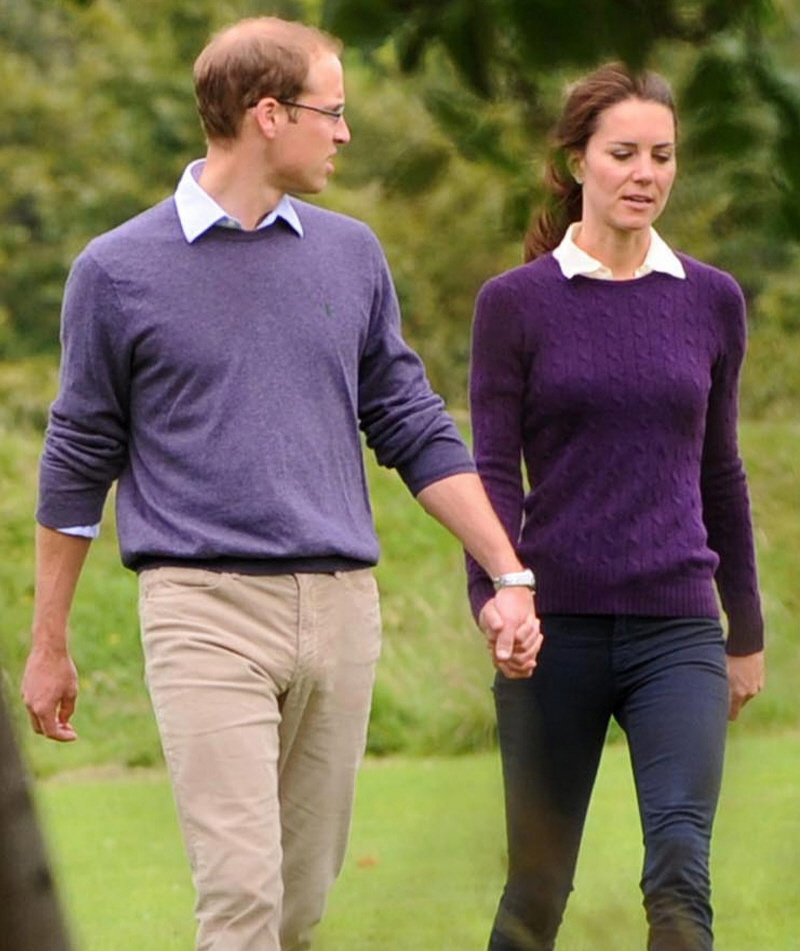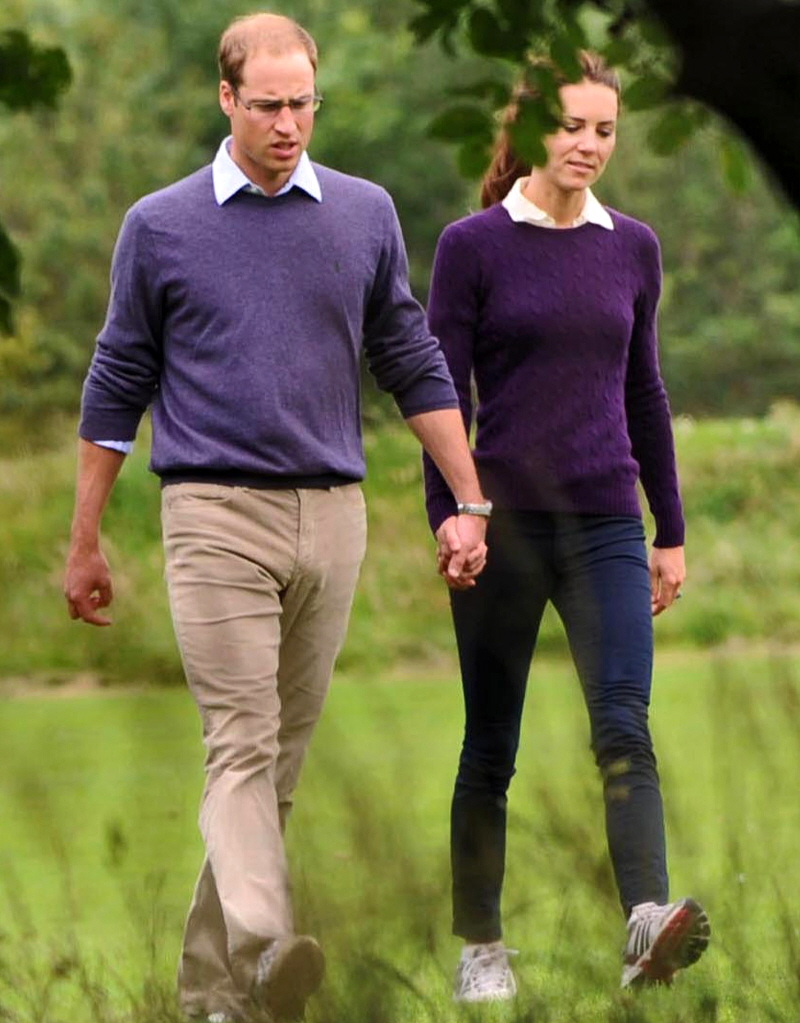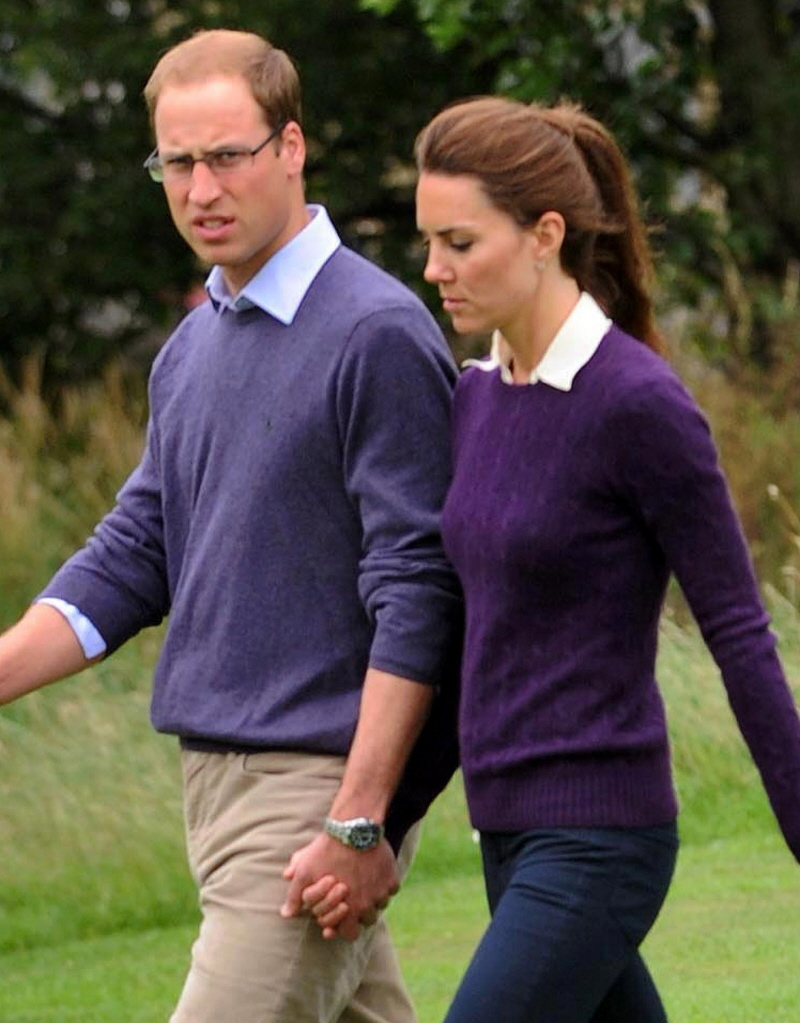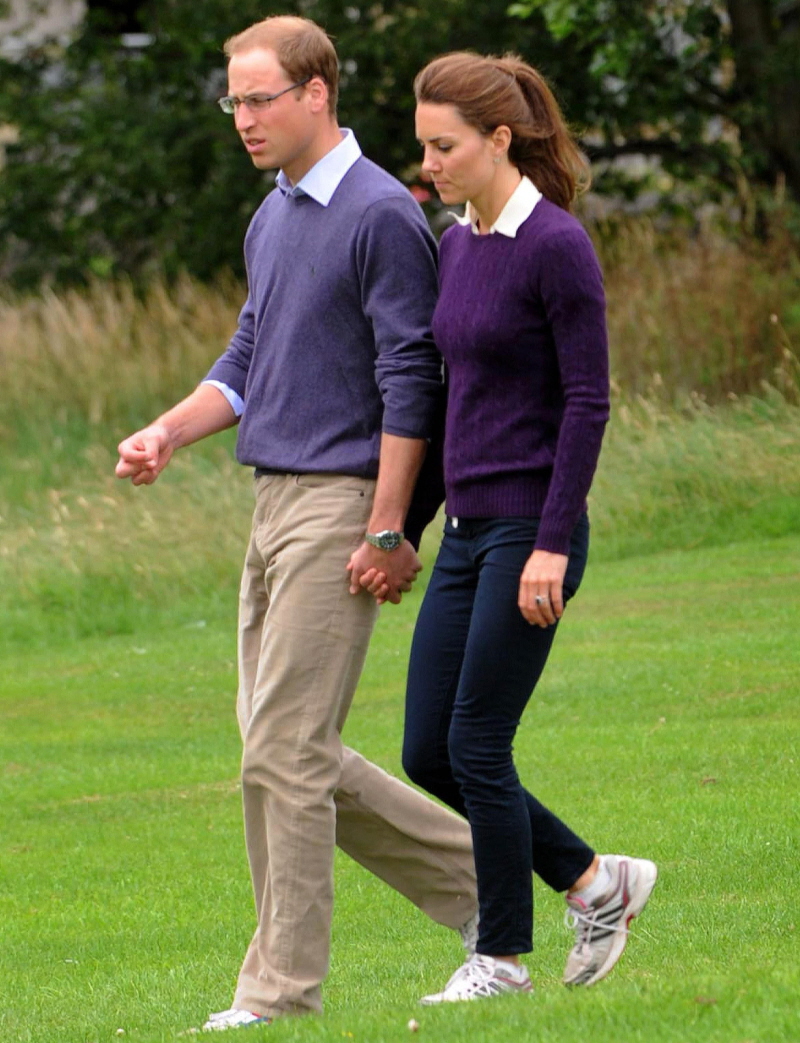 Photos courtesy of Fame.