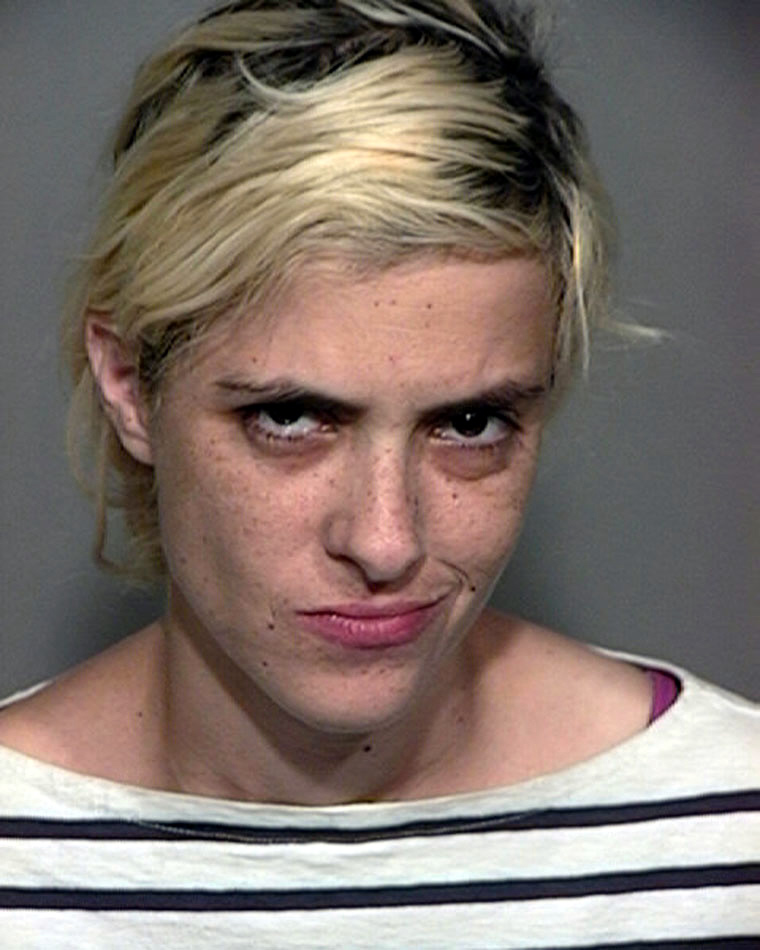 Yesterday, we covered an early-morning DUI that Samantha Ronson scored in Baker, CA while driving home from a Las Vegas DJ gig. Precisely why Ronson didn't bother to check herself into a hotel room instead of getting behind the wheel remains a mystery, but the associated mugshot has surfaced, and Samantha's trademarked sneer appears to have amplified itself in spades. Hello, Miss Attitude! If I ever had to take a mugshot, all you'd see would be tears and a dual stream of eyeliner. In Sam's case, the officer taking the shot was probably the one crying after the encounter was over.
In addition to this portrait for posterity, there's also a new report from TMZ that Samantha's friends have been quite worried about the DJ because she's allegedly been hitting the bottle pretty hard lately. Something tells me that the "source" on this information might be someone very close to the Lohan side of the equation:
Sam Ronson's DUI comes as no surprise to her friends … who have been worried that Sam has "not been acting like herself" lately … sources extremely close to the DJ tell TMZ.

We're told … in the past couple of months, Ronson has been hitting the nightclubs A LOT harder than she used to — and for more than just work — staying out longer hours … and boozing more than ever.

Sources connected to Sam tell us … even her ex-girlfriend Lindsay Lohan felt things were getting bad with Sam … and she decided to minimize her contact with the DJ because she felt Sam wouldn't be a positive influence.

TMZ broke the story … Ronson was arrested for DUI on her drive from Vegas to L.A. yesterday … and law enforcement sources tell us her blood alcohol level was more than twice the legal limit.
[From TMZ]
While it's obvious by now that Samantha is no angel, there is no limit to the absurdity in stating that Lindsay felt that Sam was a bad influence. After all, Lindsay knowingly stalked Sam earlier this year by becoming her neighbor in a move that disgusted Sam. In addition, Lindsay obviously has no one but herself to blame for her own assorted crackhead antics, and she's progressed quite nicely into a string of vodka-soaked weekends of her own volition. Besides, who can honestly call Sam Ronson a bad influence and then hang out with one Paris Hilton?
As for Sam herself, the part about her boozing more than normal lately might be true, for she's been a club DJ for many years and hasn't been in trouble with the law until this DUI incident. Maybe it has something to do with a surprisingly cute yoga instructor that Samantha was seen snogging in late March who seems to have disappeared of late. Or maybe not. All that really matters, however, is that Samantha doesn't get behind the wheel again after drinking. Seriously, hire a damn driver.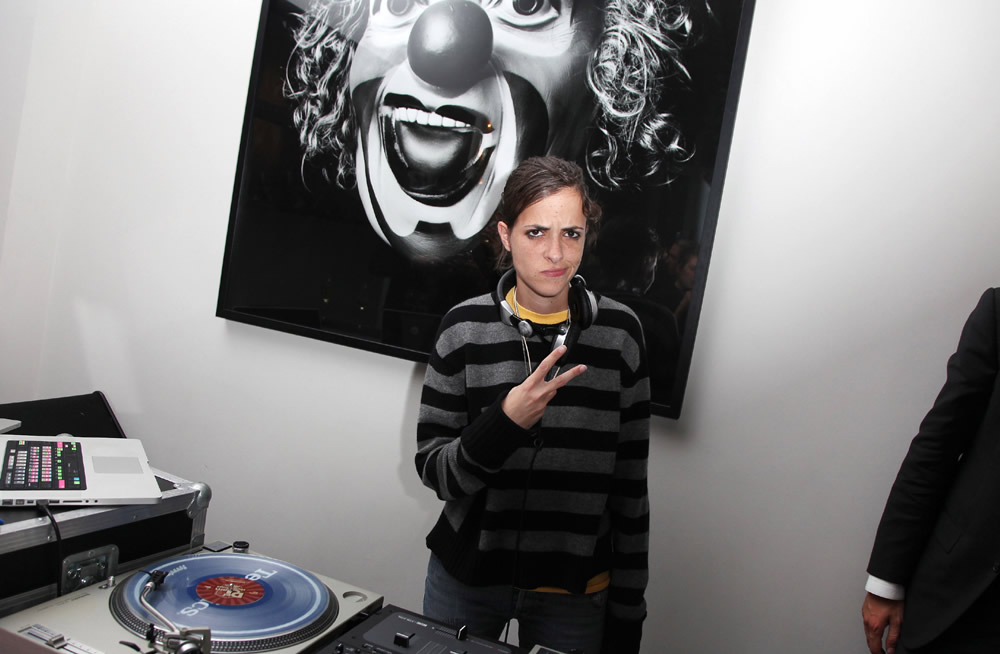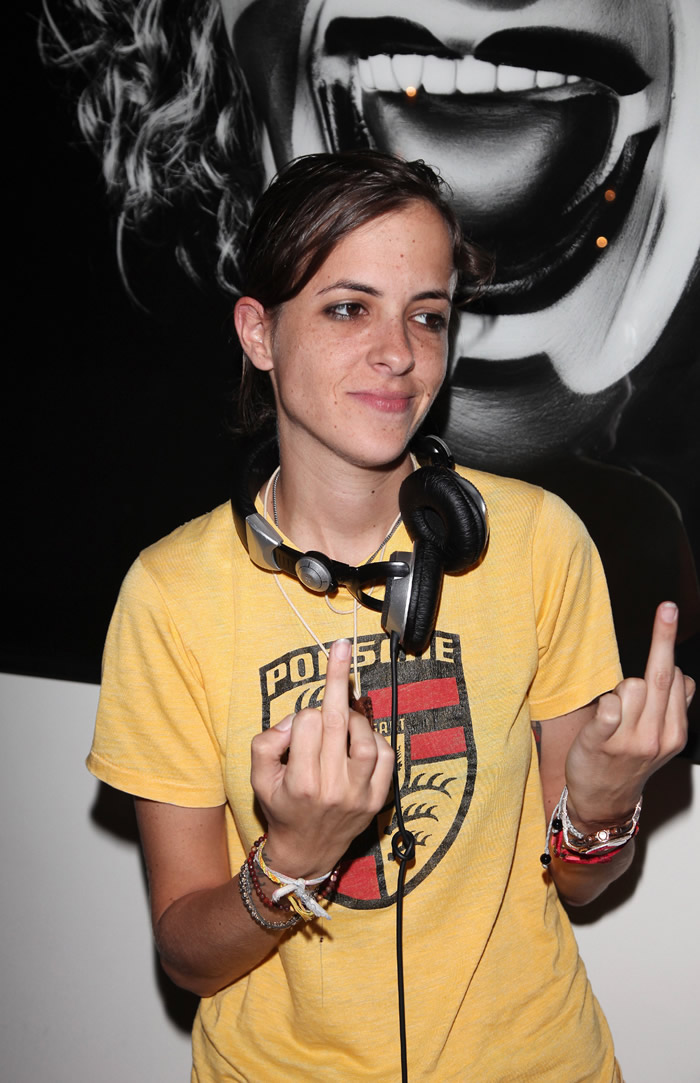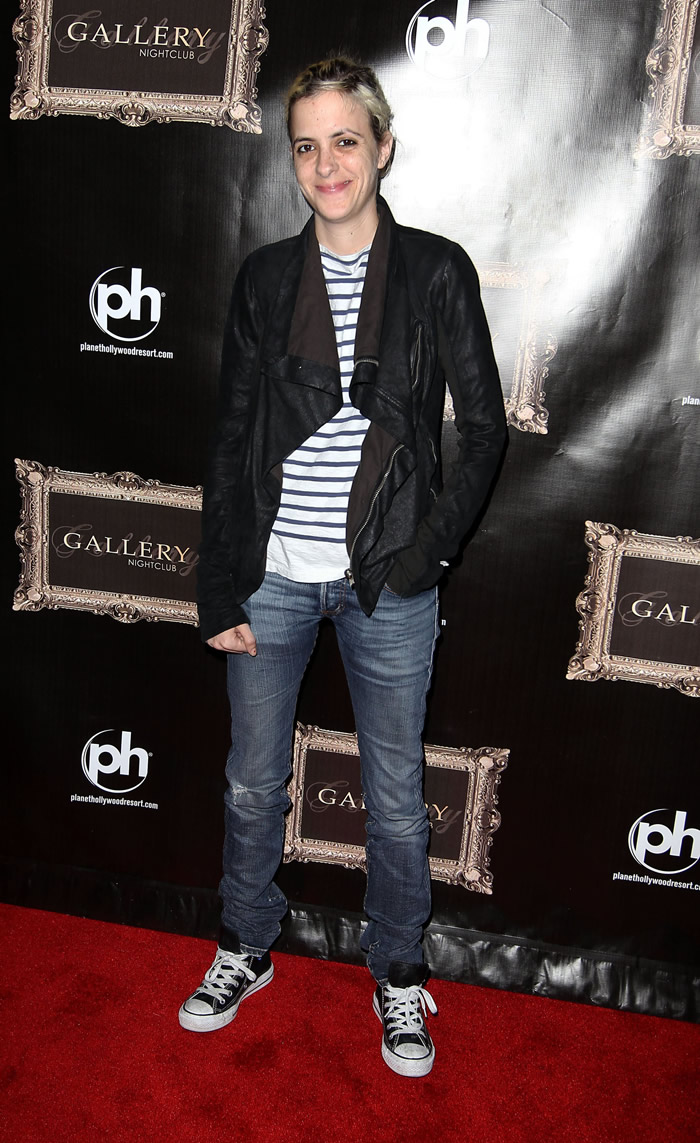 Photos courtesy of WENN