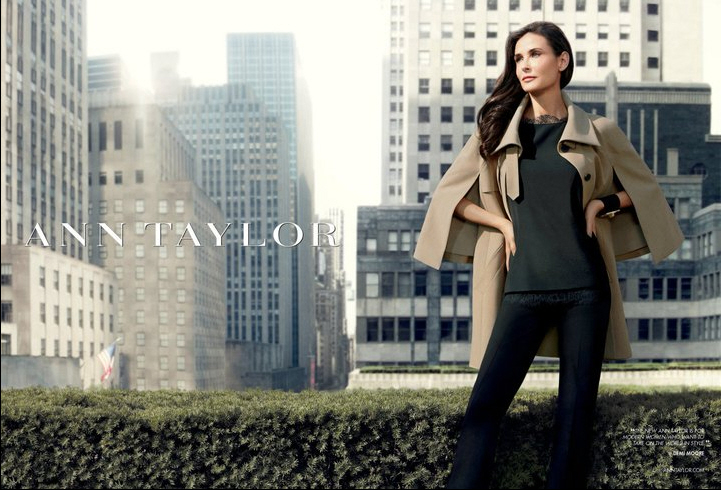 Demi Moore is the latest "model" for Ann Taylor – she's the face of the Fall/Winter Ann Taylor line, in these new ads shot by Patrick Demarchelier. Demi comes just months after Katie Holmes's less-than-great ad campaign for the clothing line, in which Katie looked like she was mid-stroke in the ads. As for Demi… well, you've got to chuckle. I've noticed something about Demi Moore's pictorials as of late – the older she gets, and the more she tweaks her face, the less likely she is to be voluntarily photographed close-up. It seems like more and more of Demi's formal portraits and fashion shots are taken from even greater distances. Add to that the excessive Photoshop and airbrushing, and Demi tends to look like an alien Barbie-faced Fem-bot in most photo shoots. It's pretty bad in these Ann Taylor ads, that's what I'm saying.
And if her face isn't a big enough problem (and clearly, the Ann Taylor people think it's a huge problem or else they wouldn't have 'Shopped her to this degree), there's a new problem. It's the way Demi wears pants. It's a recent thing, and I pointed it out several months ago – Demi is starting to look like a Golden Girl when she wears pants. It's something about her hips, or they way she walks or stands, but whatever it is, it's happening again in these Ann Taylor ads – Golden Girls-esque.
As for what Demi thinks of her new gig, she told reporters, "I am delighted to collaborate with Ann Taylor. It is the quintessential American brand for modern working women, and is a company of women, for women. They really understand what women need today to be confident and successful. I feel like I've known Ann Taylor since I was a kid. I've watched the clothes move into support for the working woman. It used to be a lot of suiting. I've seen as we've changed, that they've changed, reflecting on how we live as modern women, which is wearing things that take us from day to night, from workout to work to weekend." If you'd like to read more of Demi's thoughts on Ann Taylor and fashion, go here.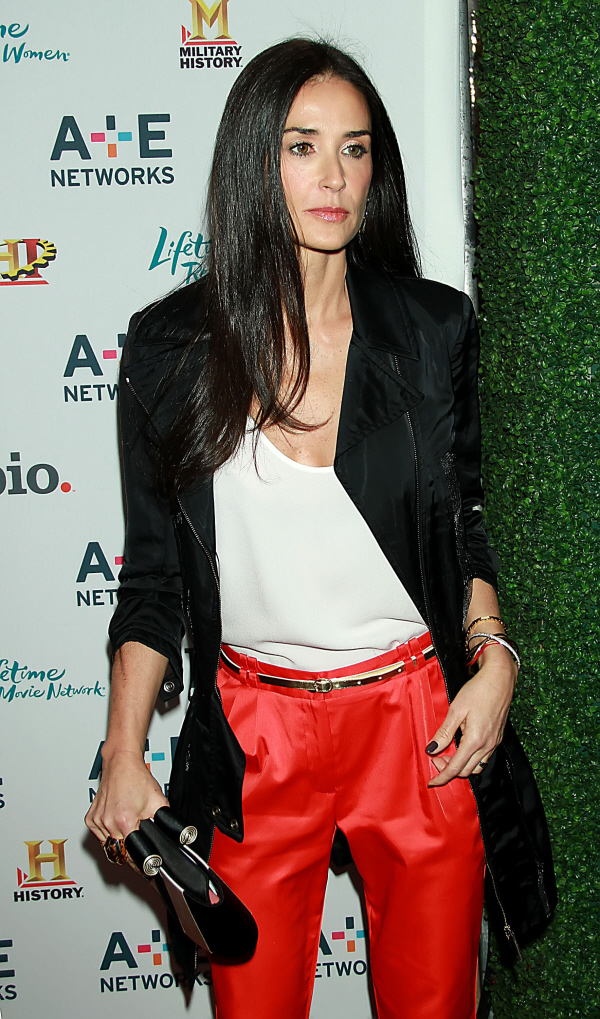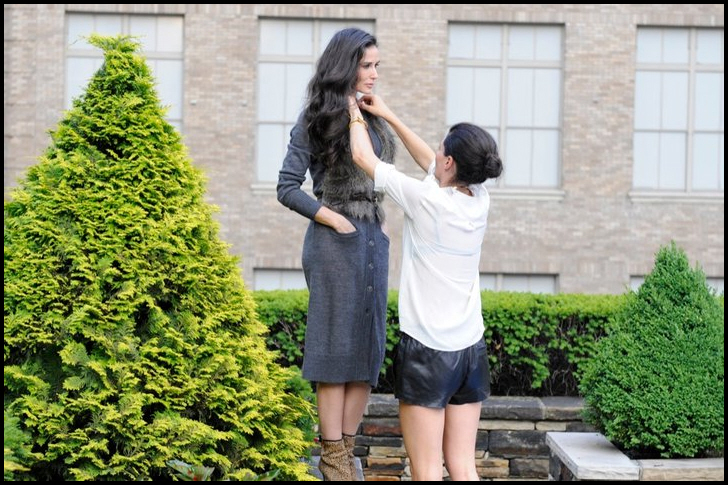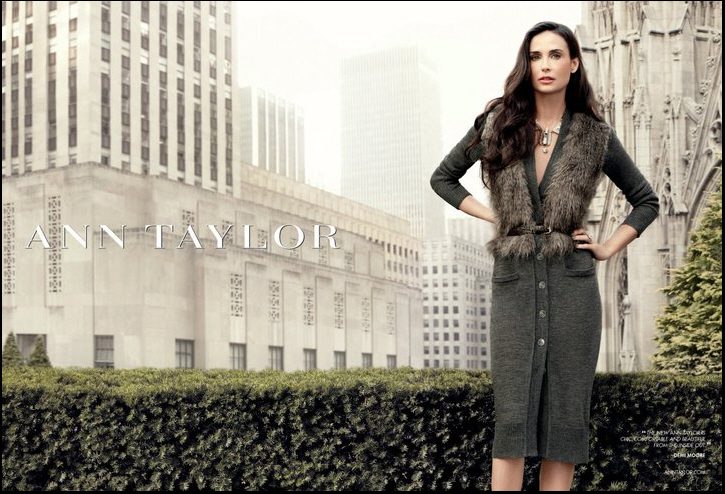 Ads courtesy of Ann Taylor, one photo from WENN.