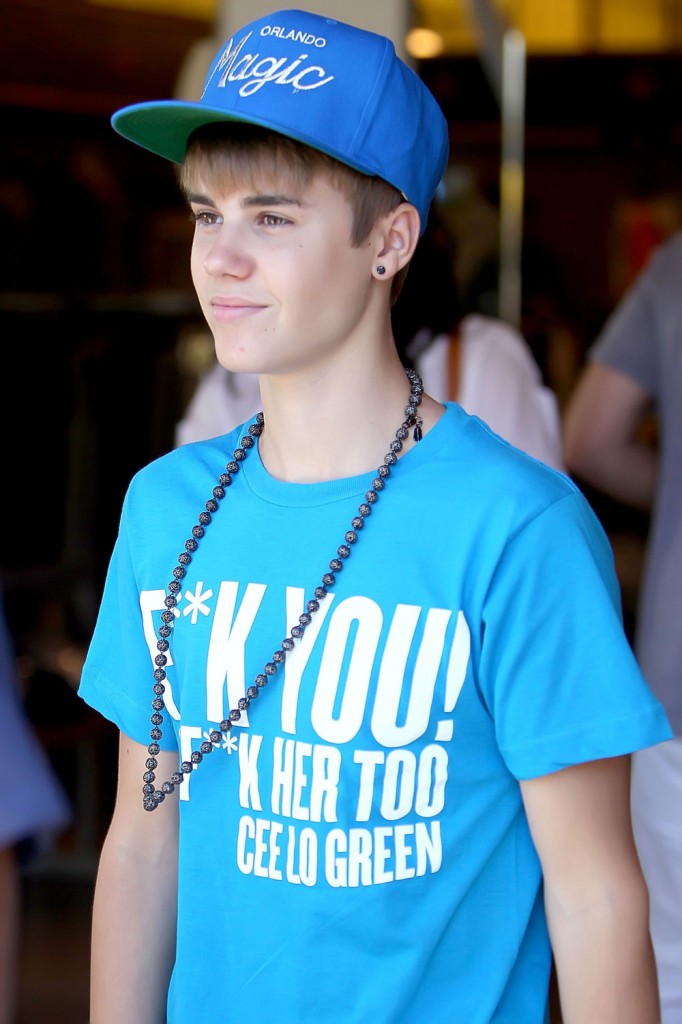 I love the Suze Orman show. (The podcast is free.) It's so much fun to hear Suze school people on money. Time and again you hear stories of people bringing in plenty of cash and blowing it mindlessly on dumb stuff without realizing where it goes. Suze always imparts the lesson that it's not how much you make it's how you budget and chose to spend it.
Enter Justin Bieber who is already a millionaire at the tender age of 17. Suze would tell the kid to put a large chunk of his money away for when his fame inevitably fades. Instead of saving Justin is spending like a fiend though. We've already seen his $25k Baby Stewie bling, which is huge money to most of us but a drop in the bucket to widdle Justin. It looks like all those drops may be adding up though: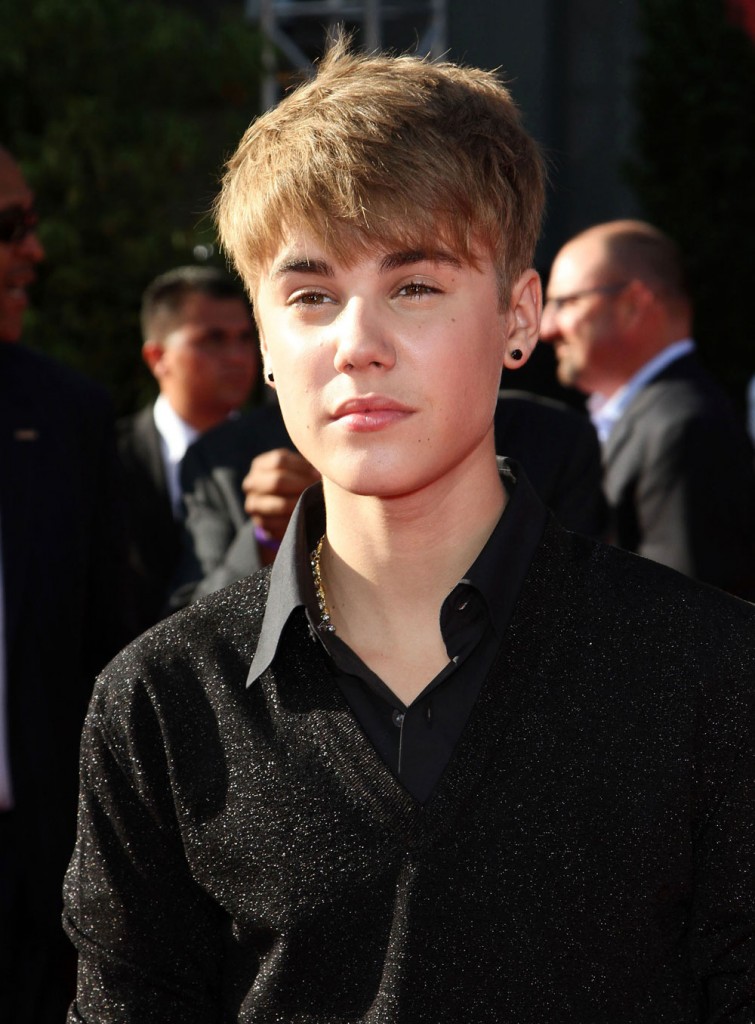 "Justin has amassed a lot of money in a very short time, but he's not good at managing finances and he's constantly trying to impress [his girlfriend] Selena," a close friend told The Enquirer.

"It's mind-boggling how much he's spent in just the past few months."

While the 17 year-old music sensation earned about $53 million in the past year, he's blowing huge amounts of cash on Selena, 19, said the source.

"Justin regularly charters private planes to fly Selena and a few of her friends to meet him at various stops on his tour.

"When they can't be together, he buys out florist shops and sends her enormous bouquets.

"During a shopping trip in New York City in late June, he treated Selena to tens of thousands of dollars worth of clothes, accessories and jewelry. Then he whisked her off to the Hamptons for a cruise on a luxury yacht."

He [also] zipped Selena to Maui in May and shelled out a whopping $10,000 a night to stay at the ritzy Four Seasons Hotel.

When [Selena] was hospitalized for exhaustion… Justin dished out $30,000 for a diamond-encrusted Cartier watch to boost her spirits.

"Justin also spends up to $15,000 a week on dinners and entertainment for a huge entourage of friends and bodyguards," noted the source….

"One false move and Justin could become a pop culture punch line like so many teen stars before him," explained the source.
[From The National Enquirer, print edition, August 15, 2011]
I remember hearing that Rihanna had about $20k in the bank back in 2008. Gaga has admitted that she was broke at one point, but she's surely come back from that and it's not like she's spending money on much other than her costumes.
You know who Justin Bieber needs to talk to (other than Suze)? MC Hammer. He'll school him about being at the top of your game and paying for all your friends to come along on the gravy train. Hammer blew around $50 million within a few years. By the time the public lost interest in his music he was bankrupt.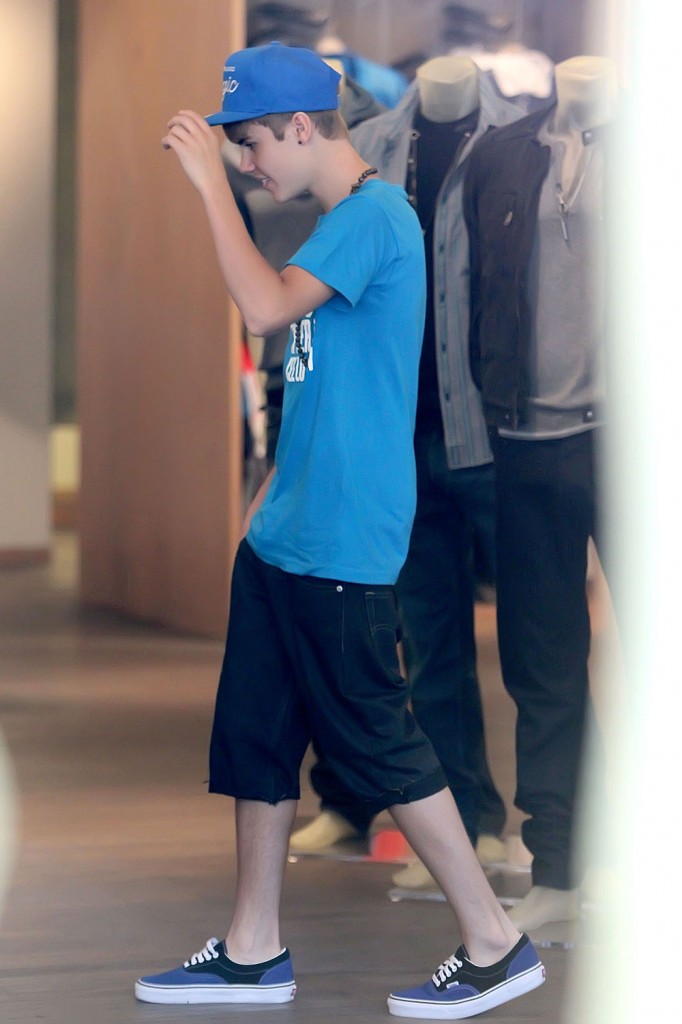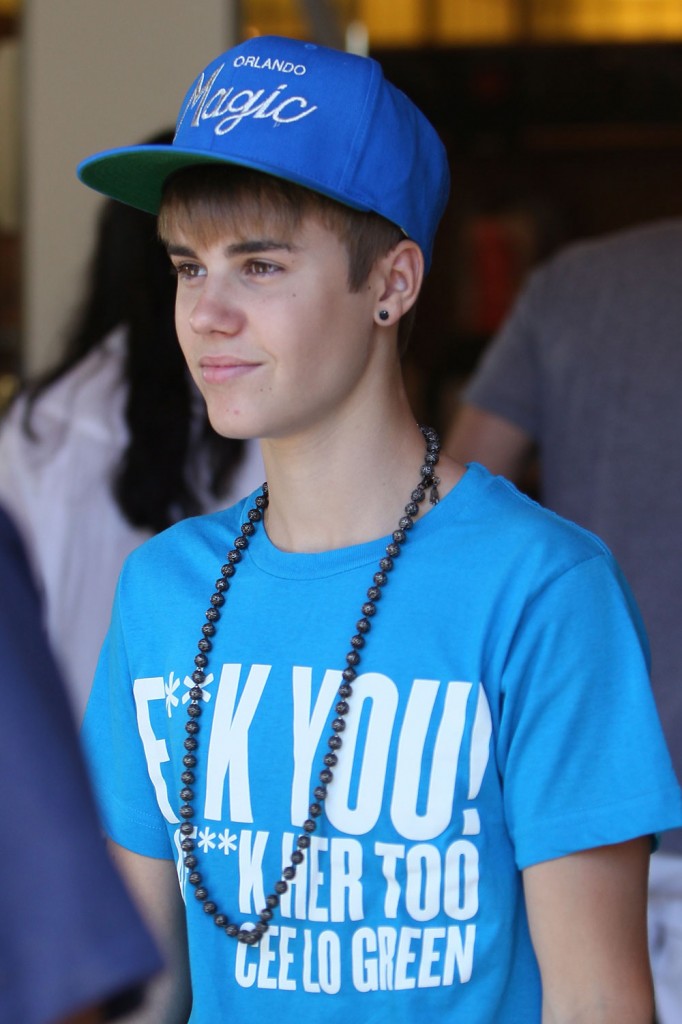 Justin is shown out on 8/3 with the "Forget You" T-shirt on and on 7/13 at the ESPYs. Credit: WENN