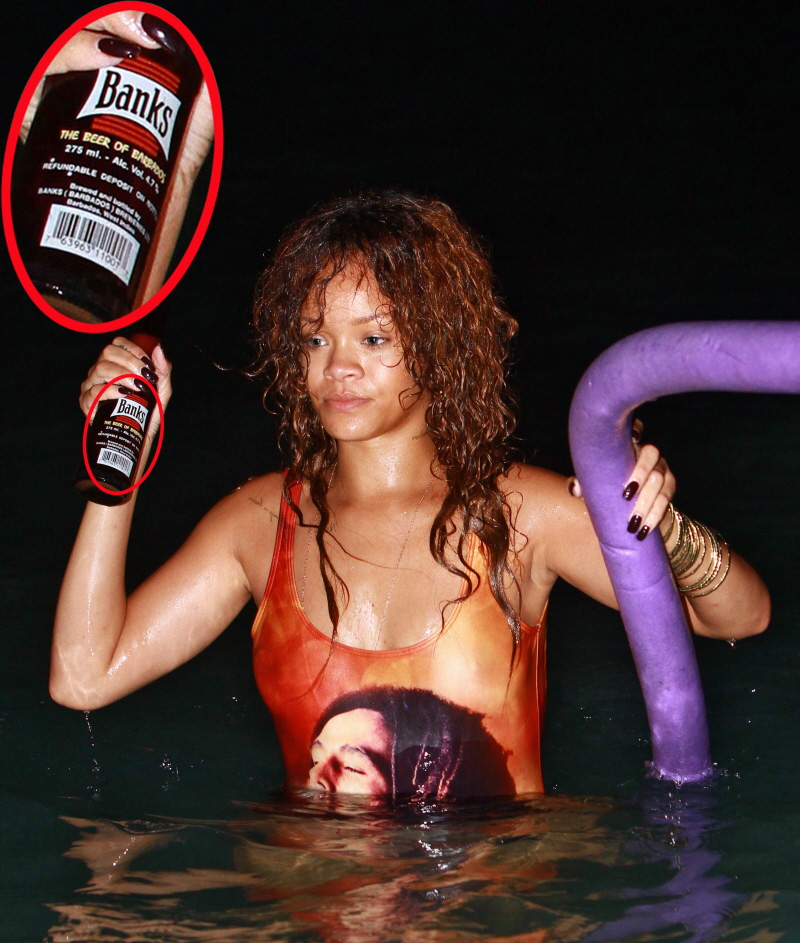 As more and more photos of Rihanna's rum-soaked Barbadian holiday come out, I grow increasingly jealous. The whole trip looks like so much fun, and Rihanna just seems to be having the best time. I wish I was part of her crew so I could get hammered with Rihanna and go night-swimming in Bob Marley swimsuits. Once again, I have to hand it to Rihanna – the girl knows how to party, and she knows how to maintain too. Sure, she looked drunk in all of the photos from Kadooment Day, and she looked like she might have a buzz in those white bikini photos too, but she never looks like she's completely wasted, like she's too far gone to function. Even in these new photos, of Rihanna night-swimming and bringing her dear friend, beer, along with her, she still knows what she's doing. She's PARTYING, for the love of God. She's on vacation. Let the girl get hammered and go night-swimming.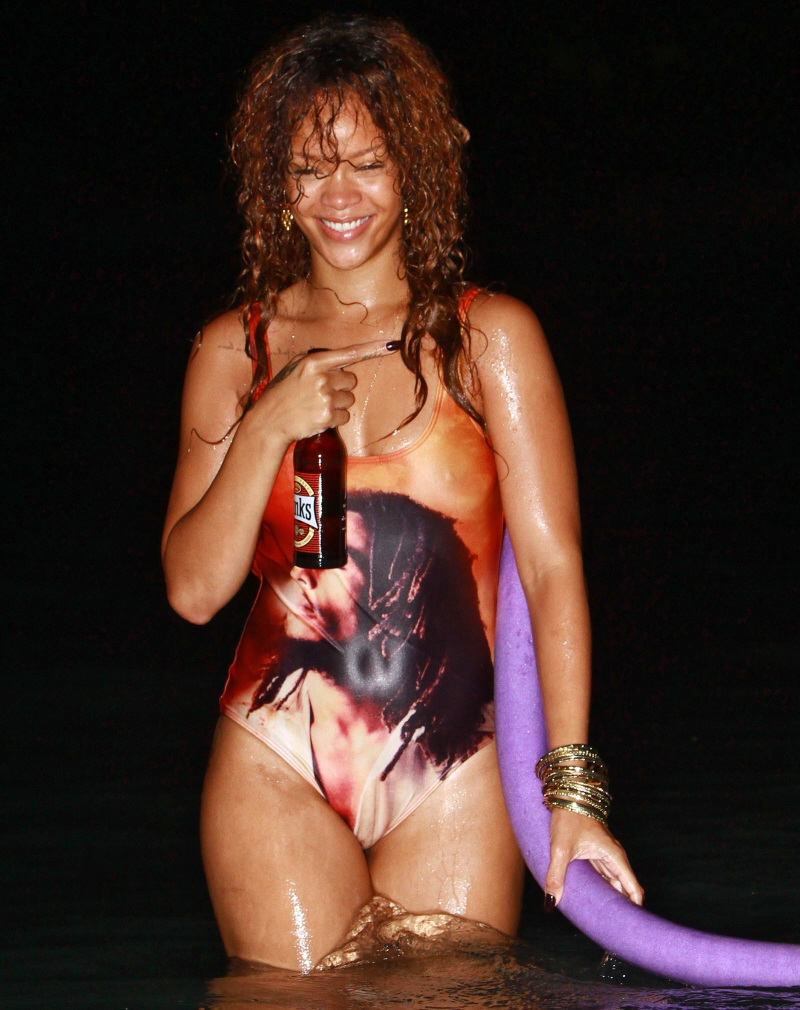 Apparently, this "Banks Beer" in Rihanna's hand is the official beer of Barbados or something. As for the Bob Marley swimsuit, Rihanna is a big Marley fan. In an interview last year, Rihanna said she had a "Bob Marley room" made in her LA house, which is sort of her shrine to him, "The Bob Marley room is my loungey room, so there's incense burning, there's a painting on the wall of Bob Marley in black and white, which I love. The rest of the room goes from green into yellow into red, like the Jamaican flag. There's a little coffee table and these seats that are like big pillows on the floor, so it's not formal at all. There are lots of Bob Marley books, lyric books. He's one of my favourite artists of all time – he really paved the way for every other artist out of the Caribbean."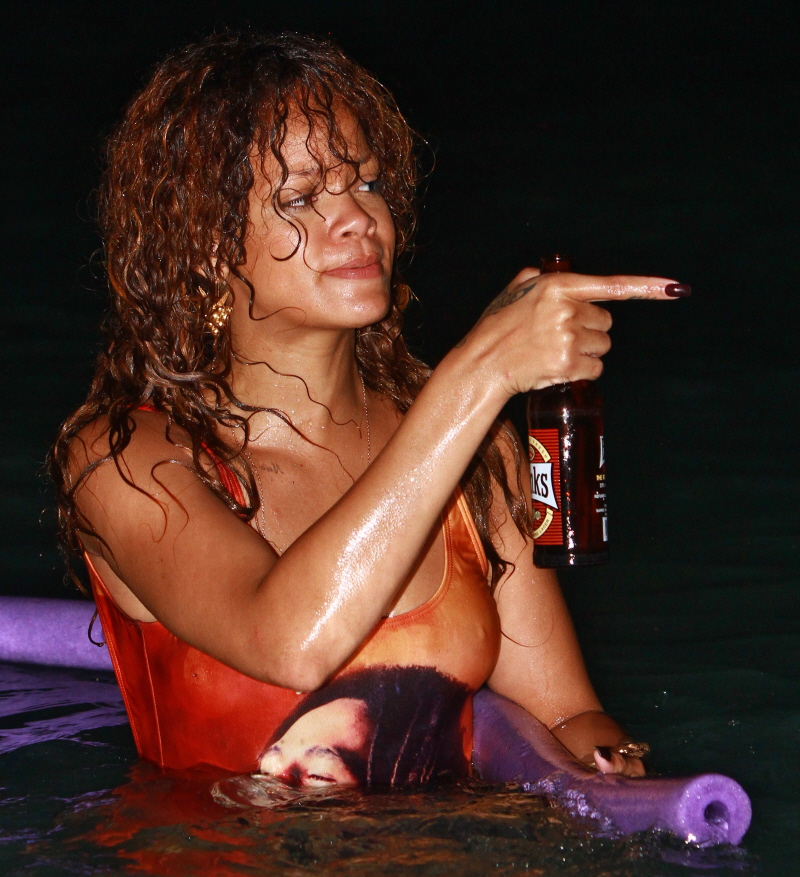 The Mail also has a piece about Rihanna's relationship with her hair stylist, Ursula Stephen, who changes more than $3000 a day. A source says, "Rihanna likes to pioneer new styles but it's costing her a fortune. She makes several public appearances a week, and the cost soon stacks up. Ursula is a close confidante and they are together all the time. You have to wonder why she insists on keeping such an expensive member of her entourage on the payroll 24/7. Most of these costs are paid for by her management." Yikes. She's paying way too much for these hair styles, although I think she looks so much better without the Kool-Aid color.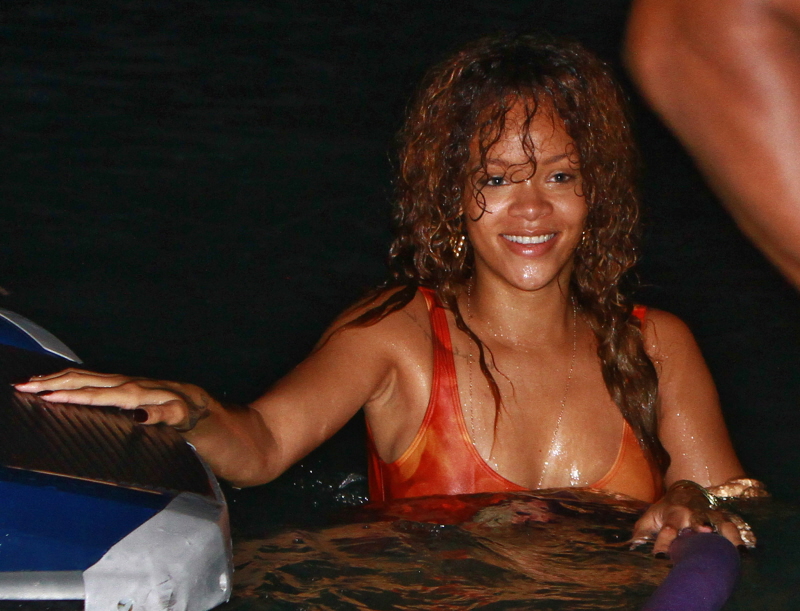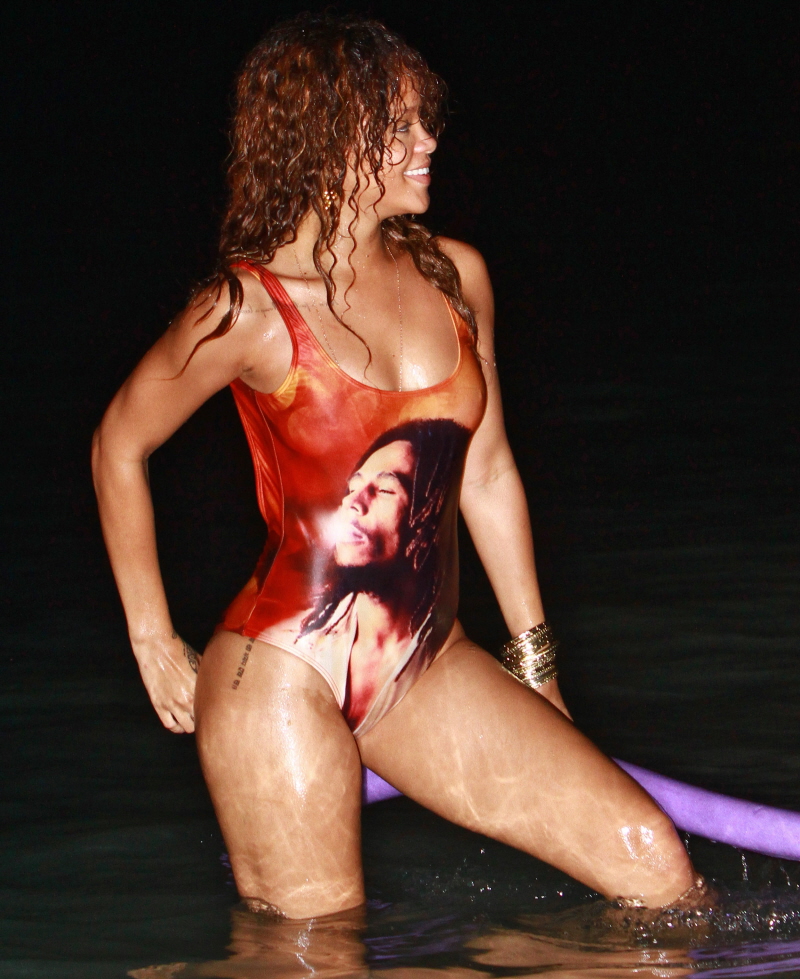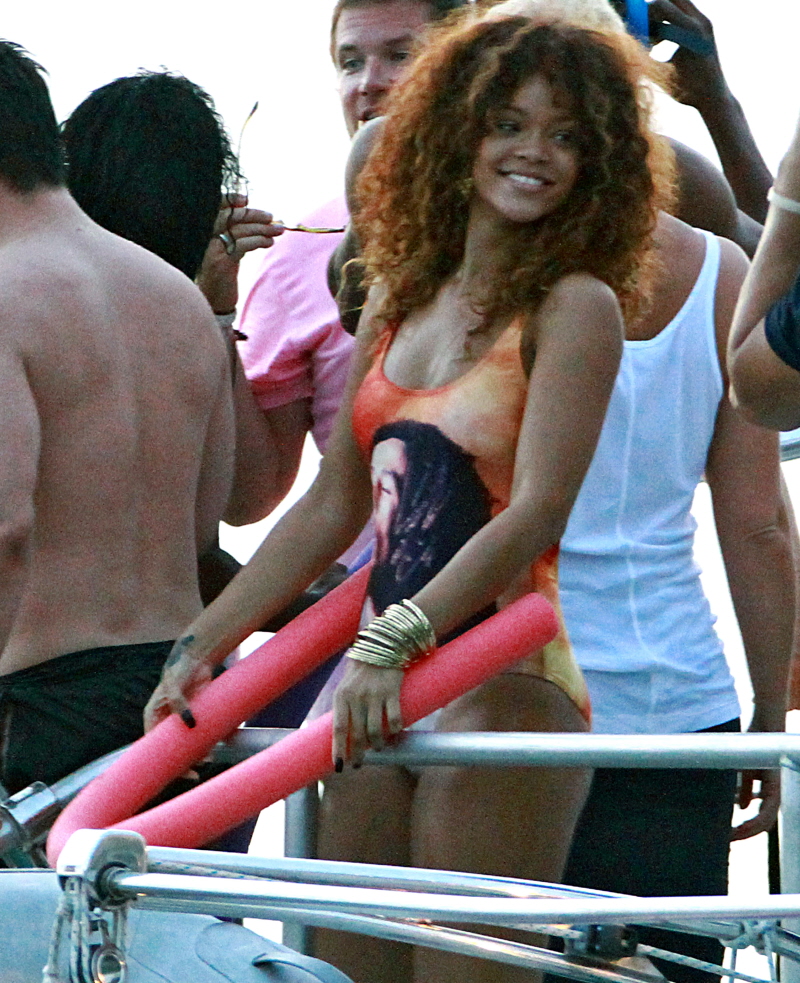 Photos courtesy of Fame.