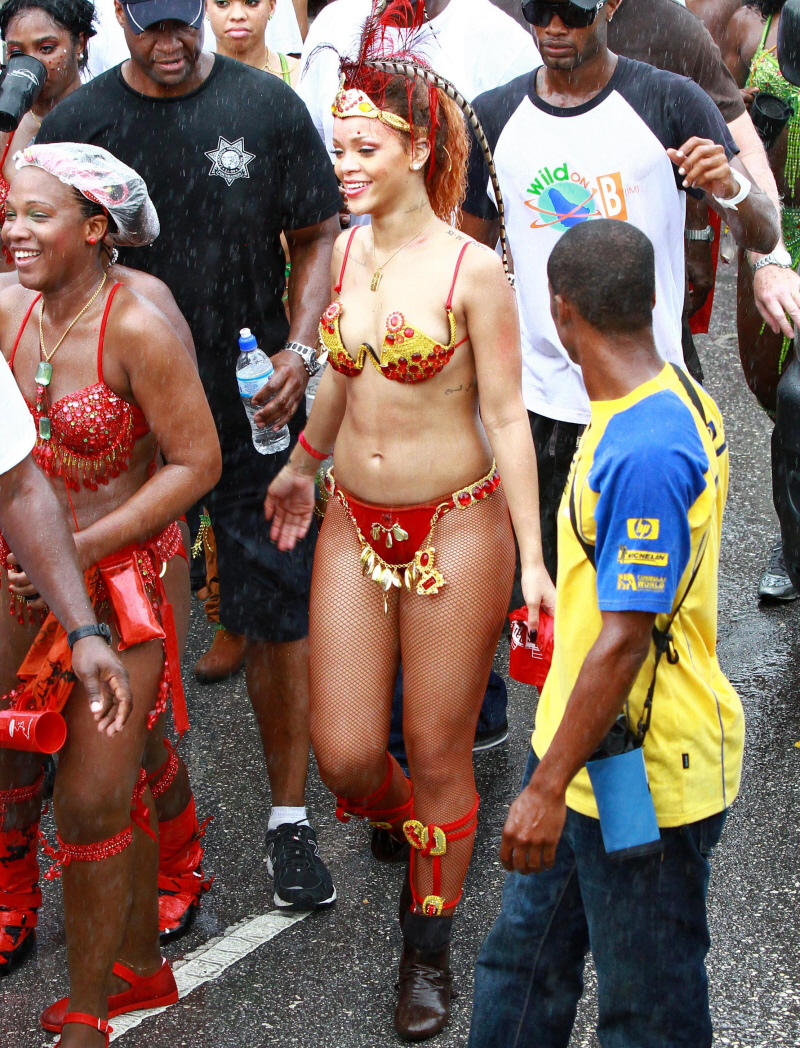 You have to give Rihanna credit for something: she knows how to have a good time. Yesterday, Rihanna was in Barbados for their national holiday, Kadooment Day. I'm not even going to try to explain what the original holiday is celebrating, suffice to say that the holiday has devolved into a day in which ladies wear red bikinis and fishnets and get drunk as hell on the streets. It's sort of like… college? Anyone else have a liberal arts education?
Anyway, Rihanna took part in a "traditional Bajan festival" by wearing this outfit and getting on top of float and simulated sexual acts with randoms… while atop the float. I'm not judging – first of all, all of this looks very much like a Gay Pride parade, so much so that I find myself playing "Find the Drag Queen" in the photos (I think I found one). Also, in no photo does Rihanna look uncomfortable or even out of control. She looks like she maintained a really great buzz throughout the day, for which I applaud her.
Rihanna was also recently named the official ambassador for Barbados to… the world? Probably. So, whenever we think of Barbados, we should think about Rihanna maintaining a killer happy-buzz as she straddles randoms on a parade float. Seriously, there are totally worse ambassadors.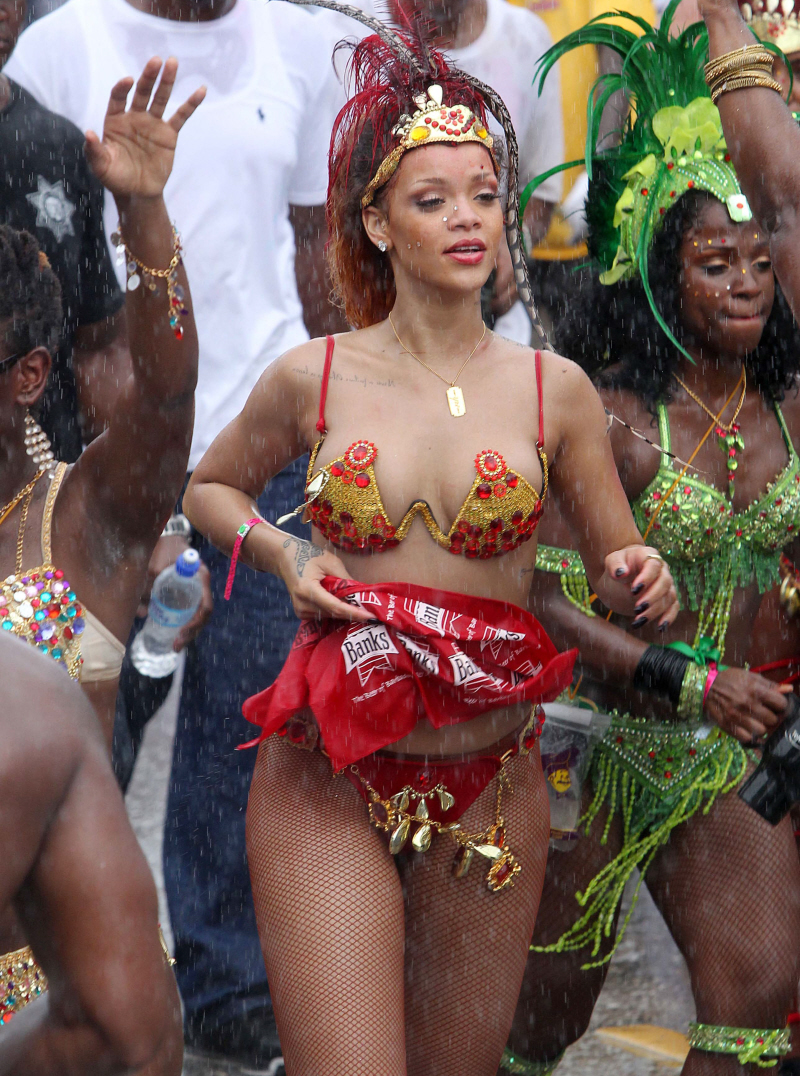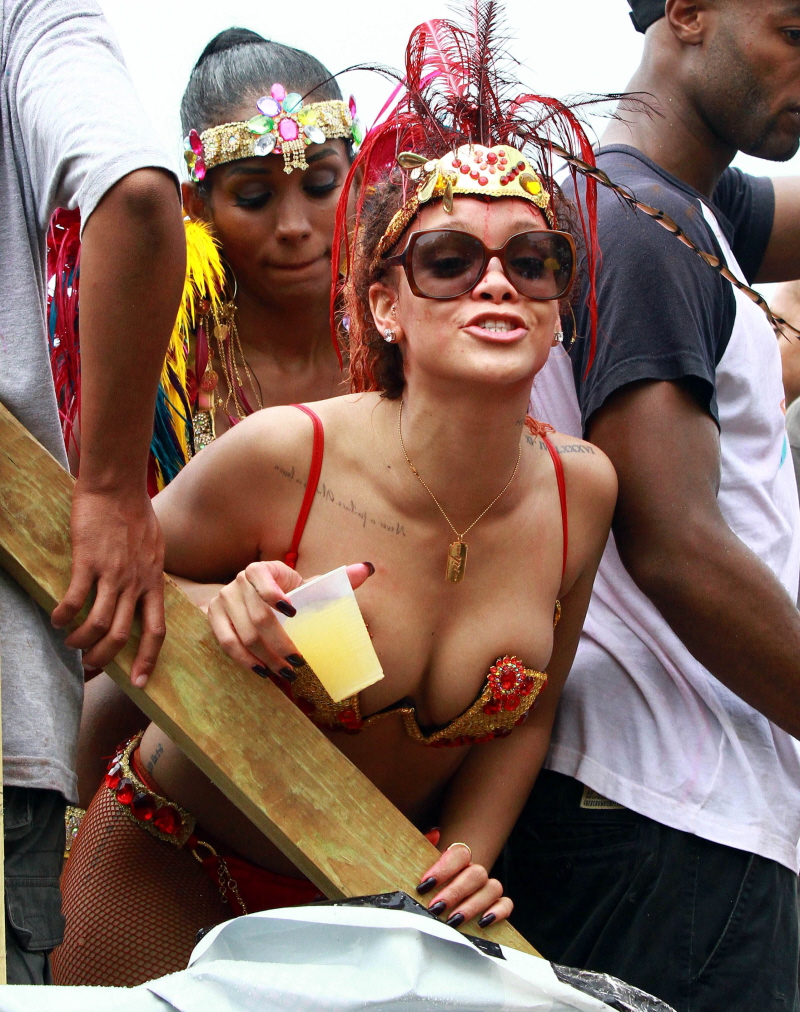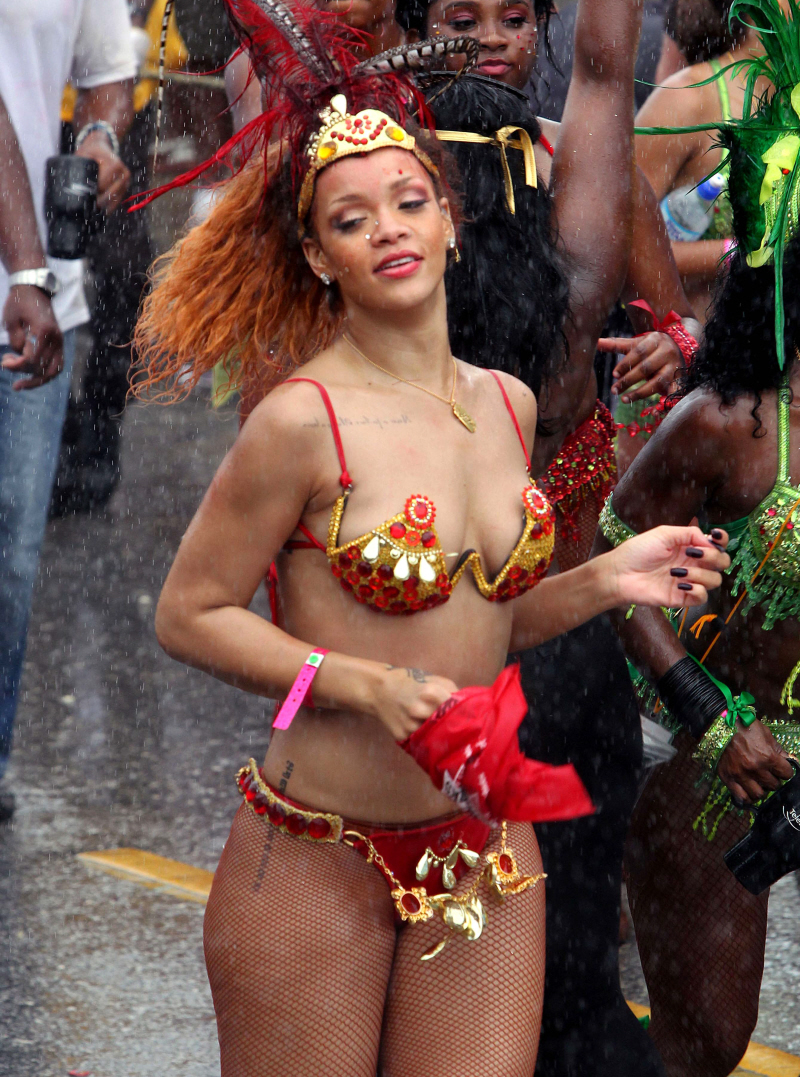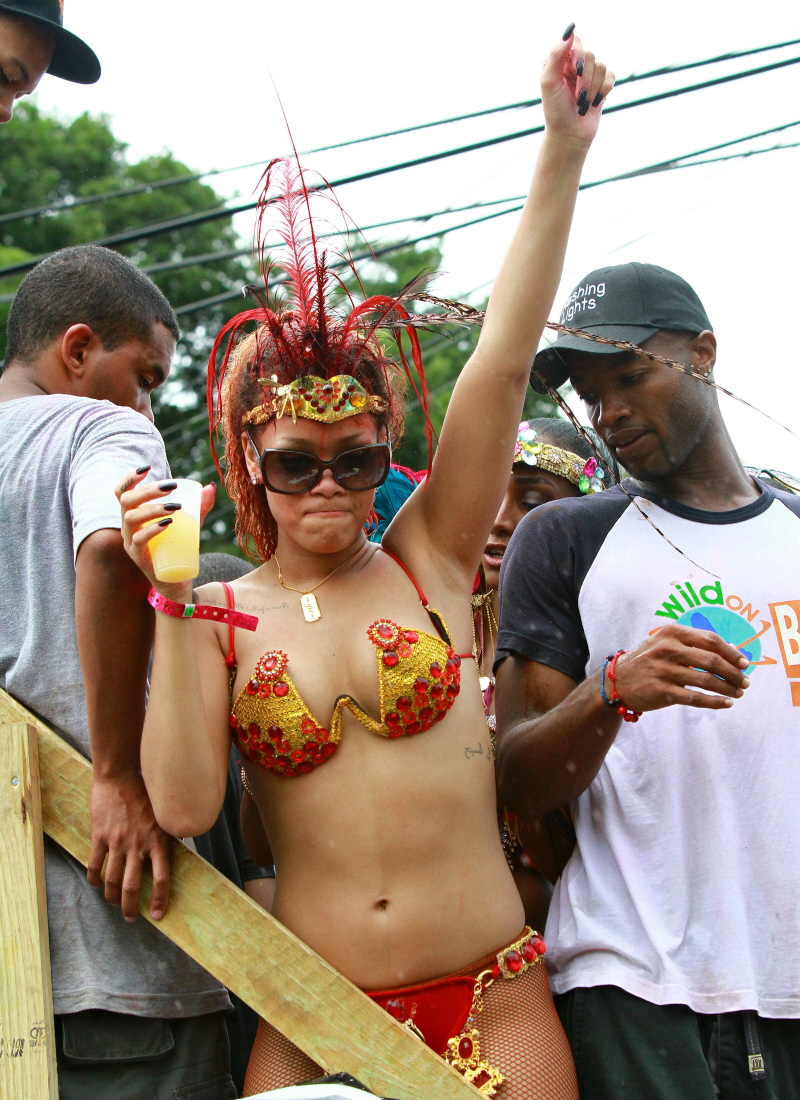 Photos courtesy of Fame.