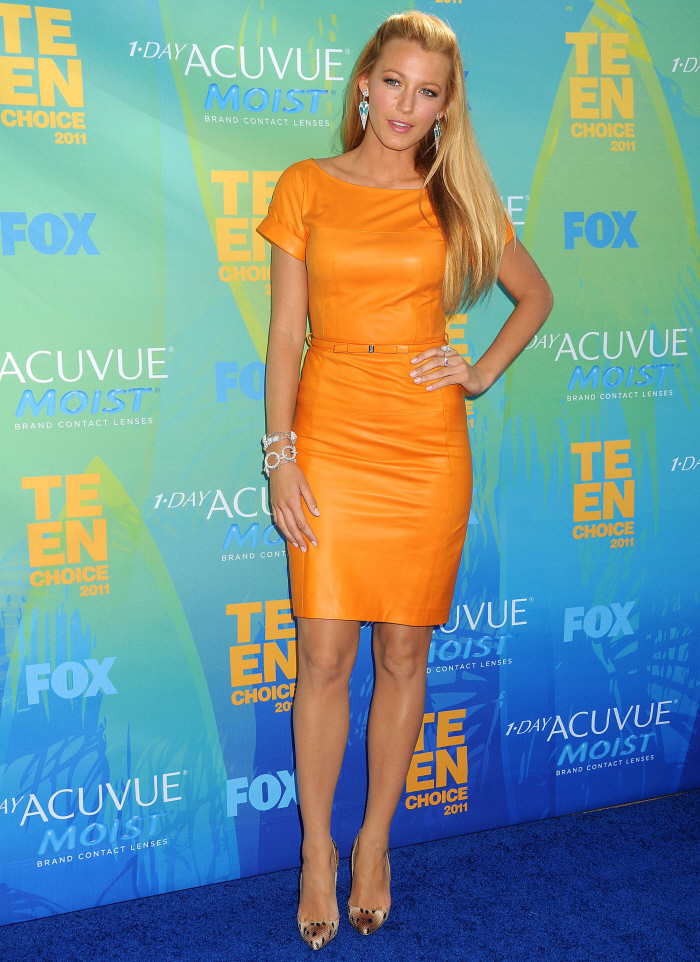 What is with the leather-as-summerwear trend lately? It's so hot, the last thing I would want to do is wear anything made of heavy leather. Last week, it was Kelly Brook's unfortunate high-waisted leather shorts, and now it's Blake Lively in an orange Gucci Resort 2012 dress at the Teen Choice Awards. Her hustle might be one of the best in the business, but you know the girl is sweating her ass off underneath that dress. You know it's not pretty, no matter how much powder she's using (ick, the powder probably turned into a paste when it mixed with leather-sweat).
As for the color… it's kind of the same problem Cameron Diaz had in her beige dress. Camy's dress was beige and her skin was kind of orange. Here, Blake only has a light tan, but the dress is orange. Camy and Blake are both orange and beige blobs, just in different ways. That being said, I think Blake comes close to pulling off orange. I wouldn't think she could do it, but then again, why would you want to?
Leonardo wasn't at the Teen Choice Awards, by the way. But before Blake powdered up to shimmy into the leather dress, she spent the day with Leo in LA. They were photographed hanging out and going to lunch – you can see the photos here.
Oh, and the shoes are Louboutin, and the jewelry is Lorraine Schwartz. Too many diamonds for the Teen Choice Awards, and the earrings are fug.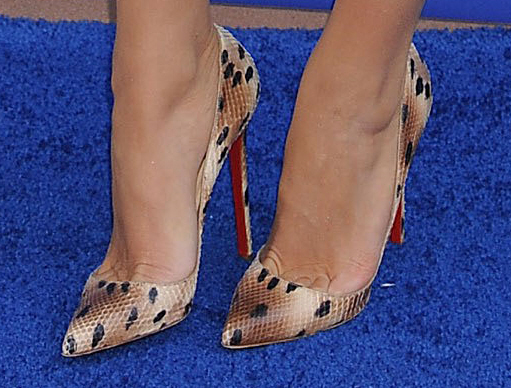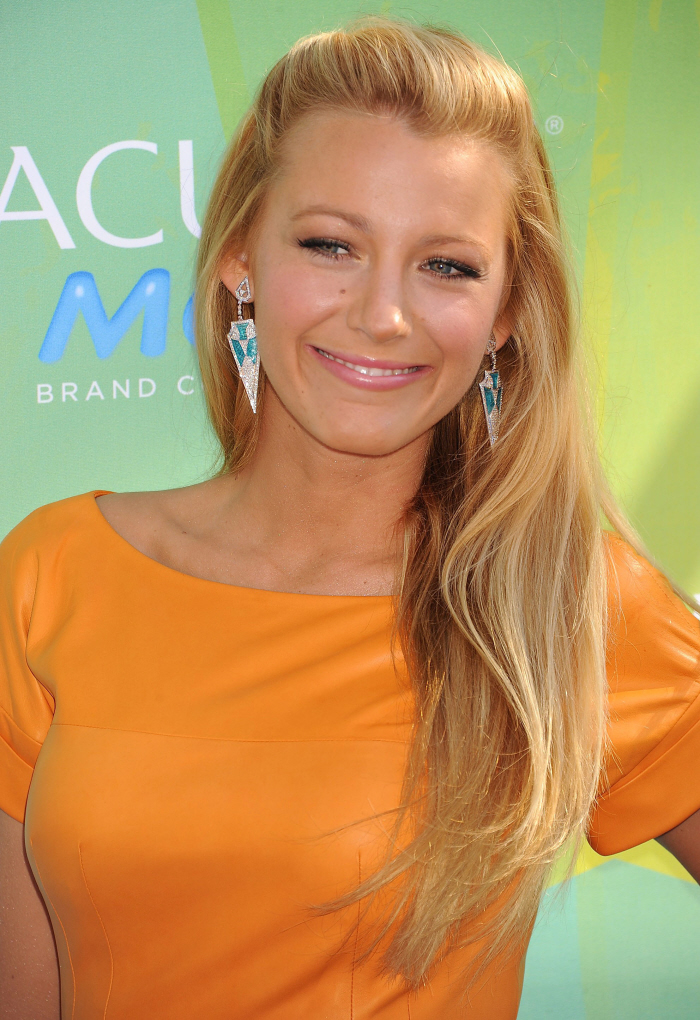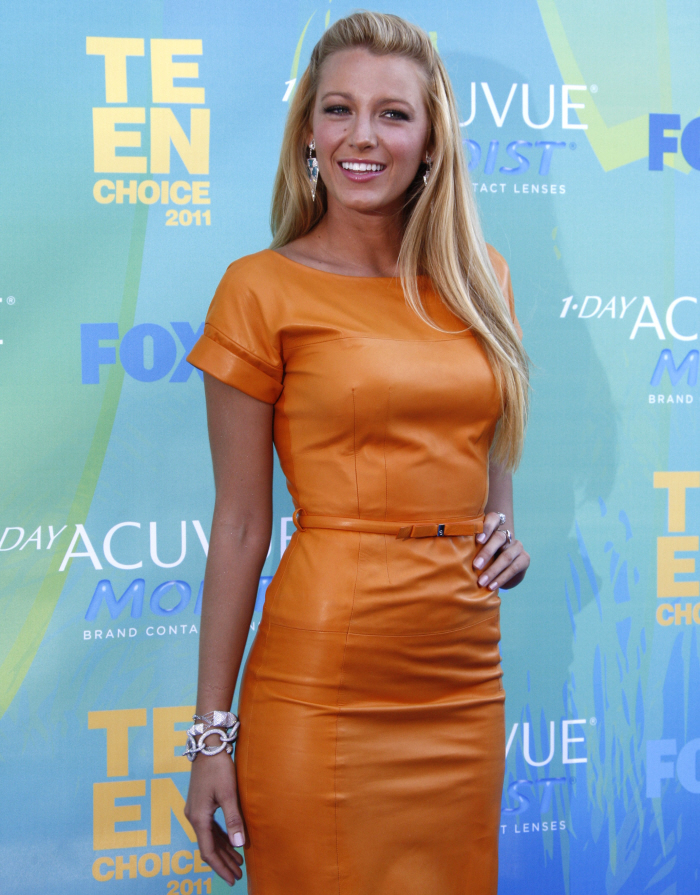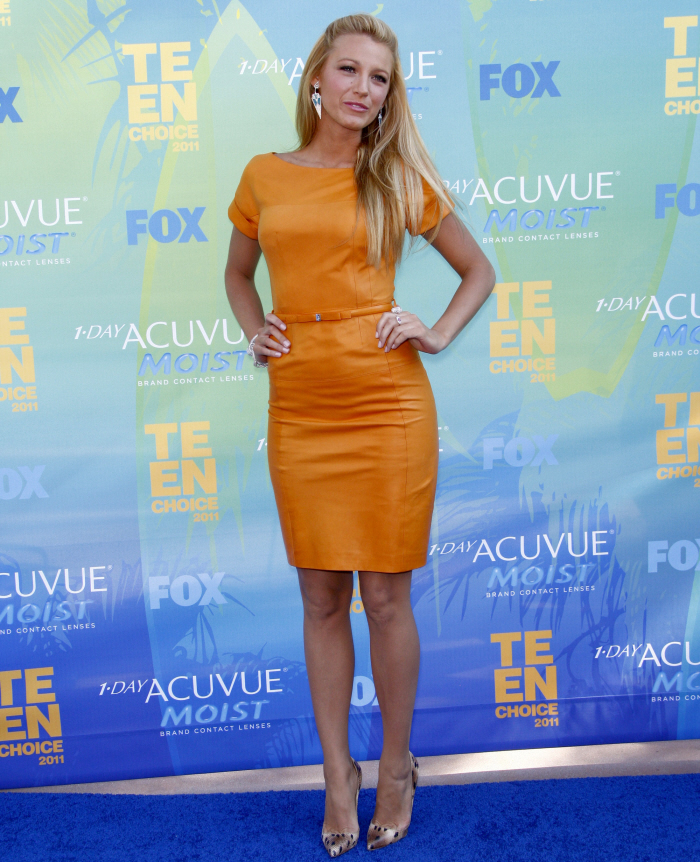 Photos courtesy of WENN.