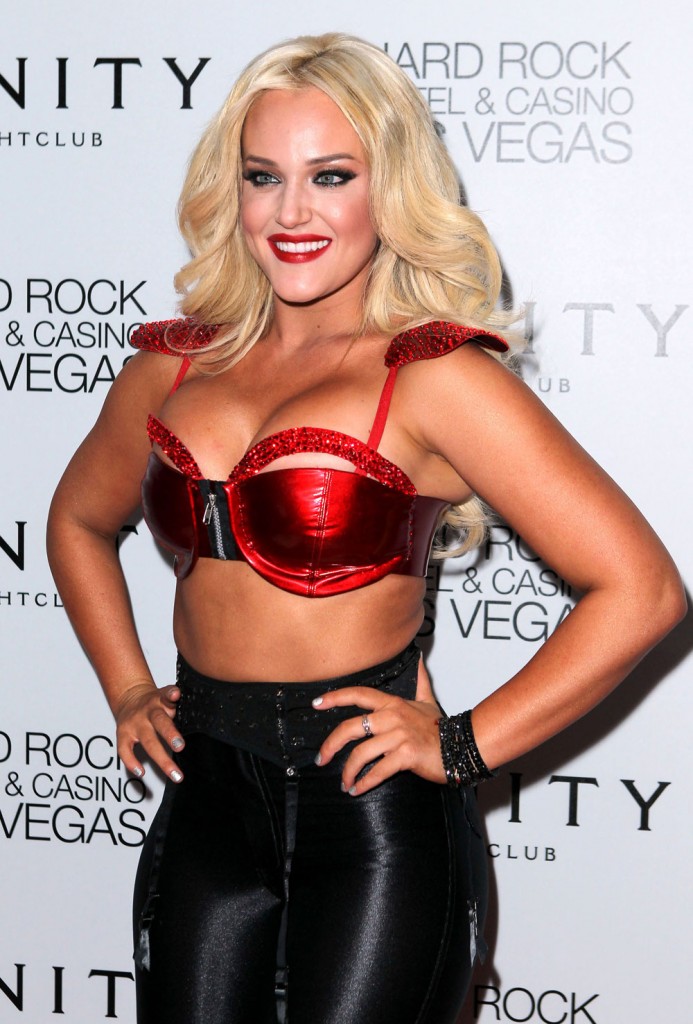 Here's Dancing with The Stars professional dancer Lacey Schwimmer, 23, looking like a different kind of professional while hosting "The Evening At Vanity Nightclub in the Hard Rock Hotel & Casino" in Vegas on Saturday night. I don't pay much attention to Lacey at all, and the last I remember she was a brunette, although a quick glance at our photo agencies shows that she dyed her hair blonde over a year ago. So I guess I've seen her in the interim on DWTS as a blonde, but she just doesn't register for me.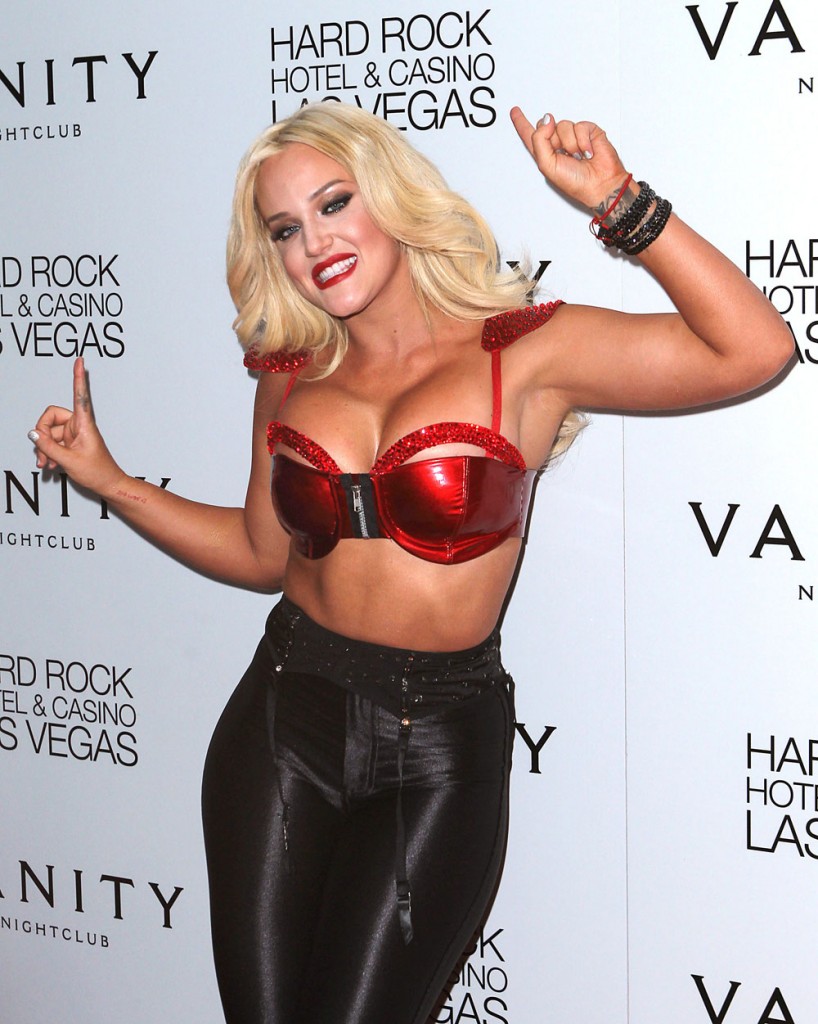 Anyway Lacey looked more dressed for Comic-Con than a night out clubbing. She was pushed up and spilling out of a red pvc bra with a big zipper down the front featuring red bedazzled shoulder pieces and what I can only describe as boob halos. She was squeezed into some black tight pants that she paired with a garter belt worn in place of a belt. On closer examination I see that the garter features the same crystal bedazzling as her shoulder pads, but only in a lighter matching pattern. At least it's subtle and there aren't giant gemstones on it.
I'll say something else that sort-of positive – she had on plain black lace-up boots instead of stripper heels. But this outfit was just crying for stripper heels and I feel like she missed a real opportunity with her footwear.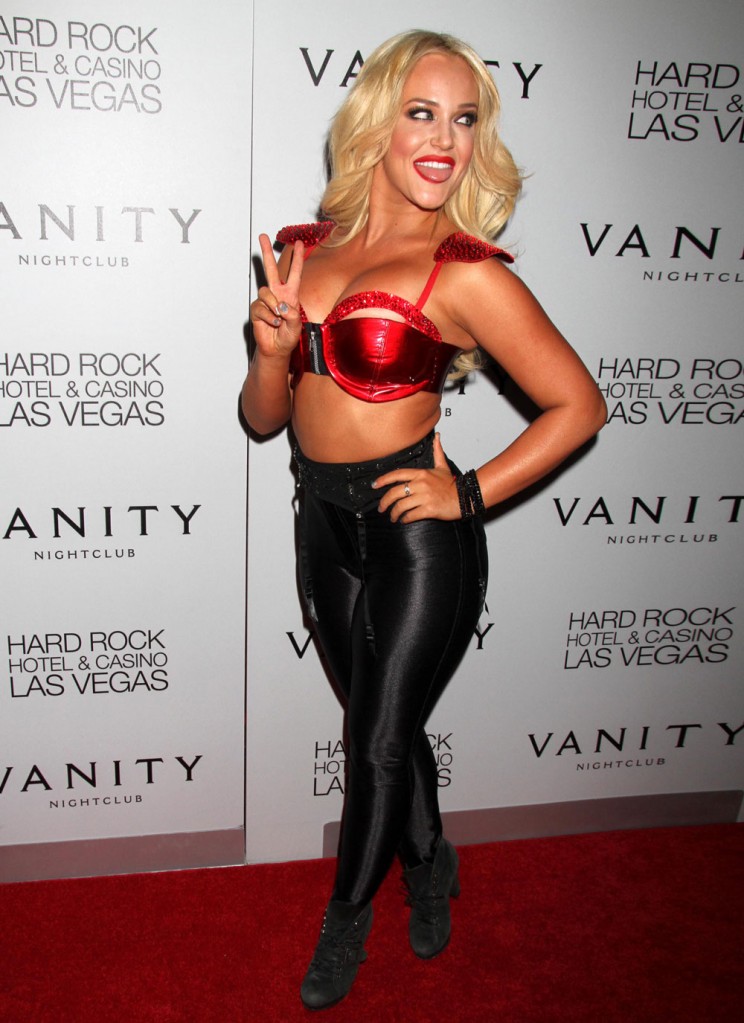 Overall the look was comic and the heavy-handed makeup and bright blonde hair just completed the effect. Plus she had on sparkle makeup over her spray tan. Christina Aguilera is copying this look as we speak.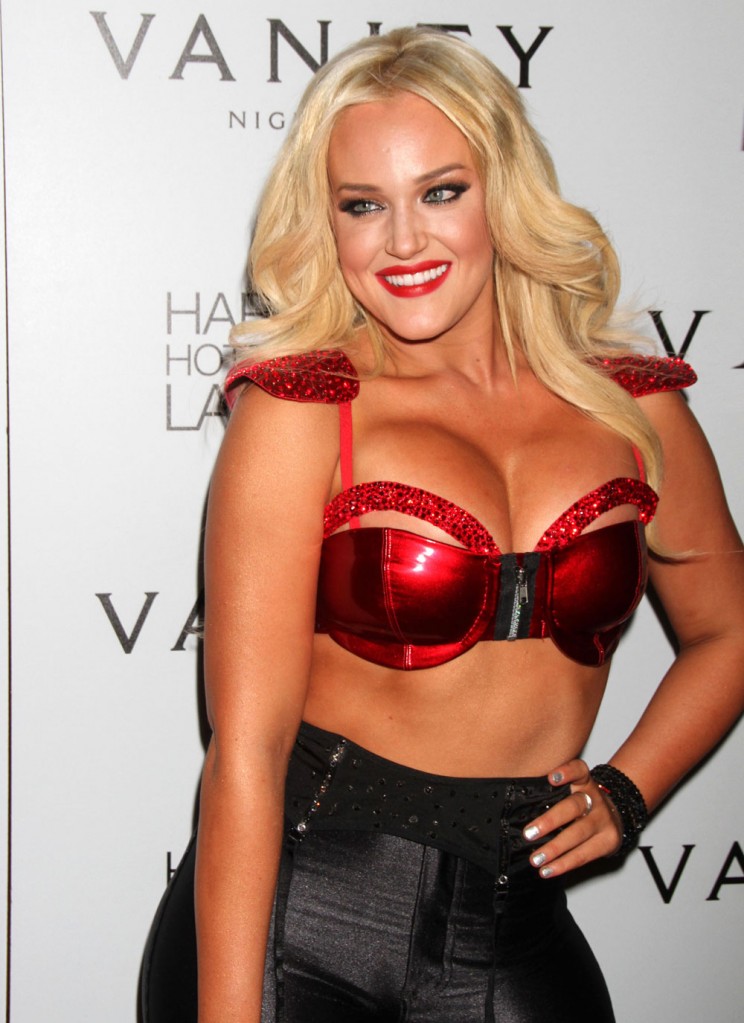 Isn't she prettier as a brunette? Her fashion taste was about at the same level when she had a better hair color though.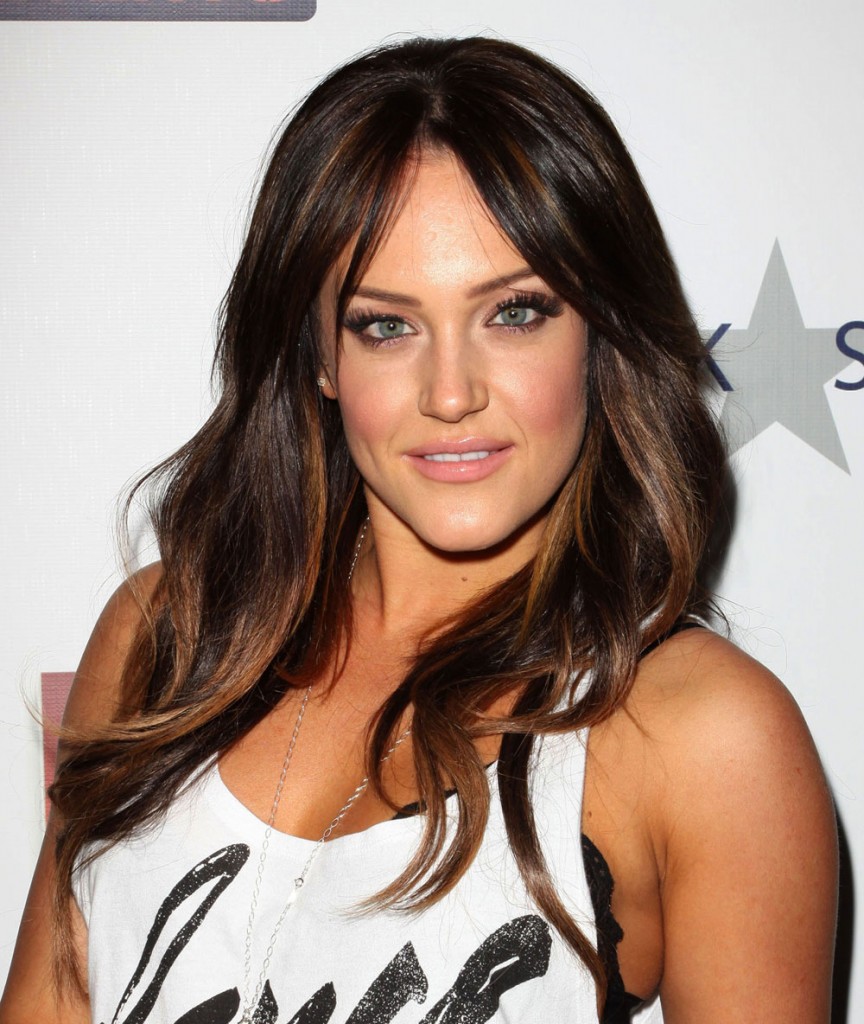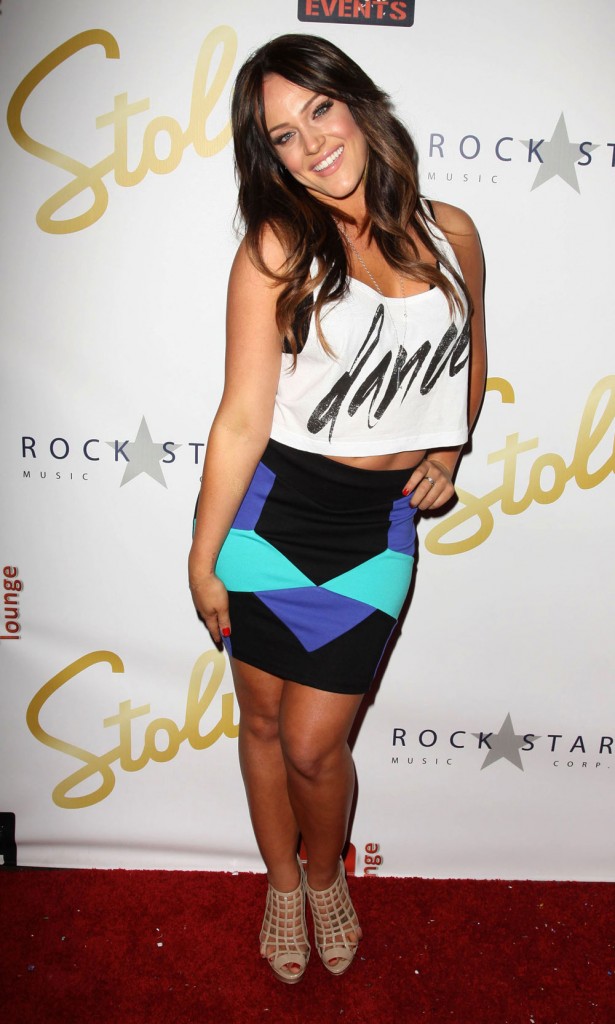 Photo credit: WENN and Fame