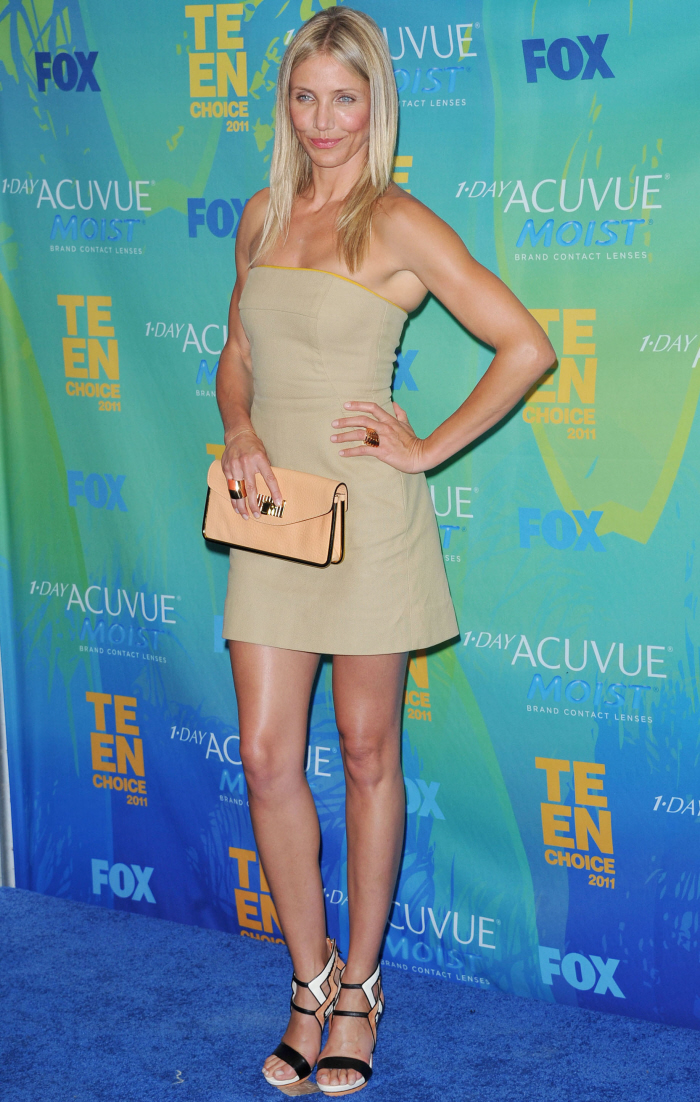 Cameron Diaz picked up the award for "Best Comedy Actress" at last night's Teen Choice awards – the award was for Bad Teacher, which came out two seconds ago and was rated "R". So I don't know why all of the 14-year-olds voted for Camy, but that's a question for another day. Camy showed up, which she almost always does for these kid-centric awards shows, and I've always liked that about her.
What I don't like? The whole ensemble. I think Camy wanted a blank slate dress which she could use for killer accessories. The problem is that the dress is so utterly boring, I don't even care about how she accessorized it. The dress is ALC, and the shoes are Burak Uyan (they are pretty great), and the clutch is Chloe. The dress is too blah and beige and my guess is that Camy thought the color would be light enough to highlight her tan. It's not. She just looks beigey-orange.
As for her face… CB asked me to be nice. I will say that I used to be sure that Cameron was aging (relatively) naturally, but I don't think that's true anymore. She looks like she has a face full of fillers here.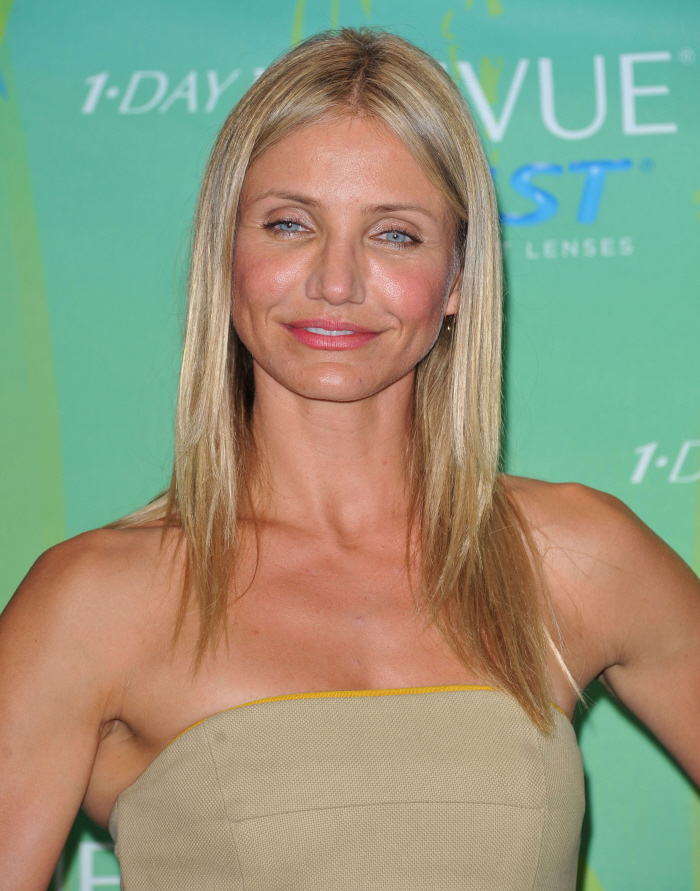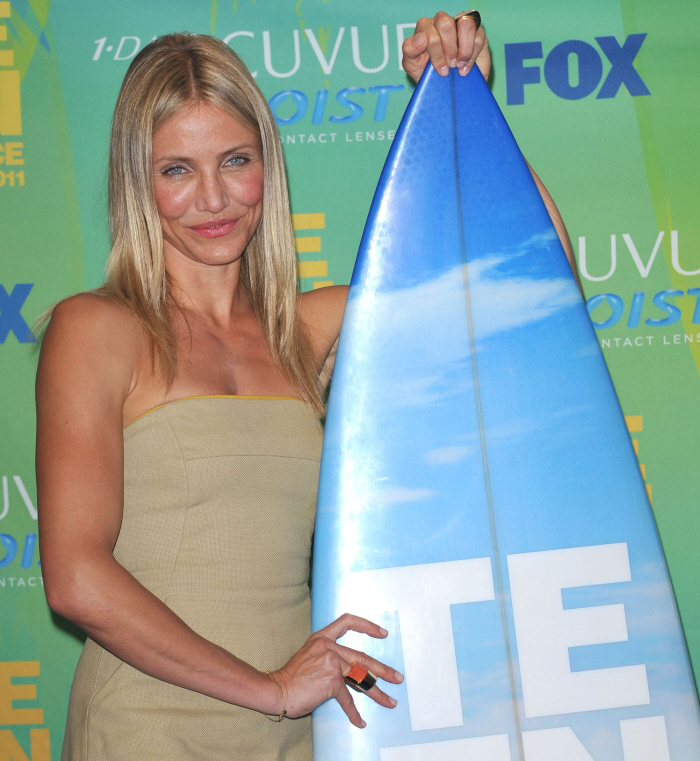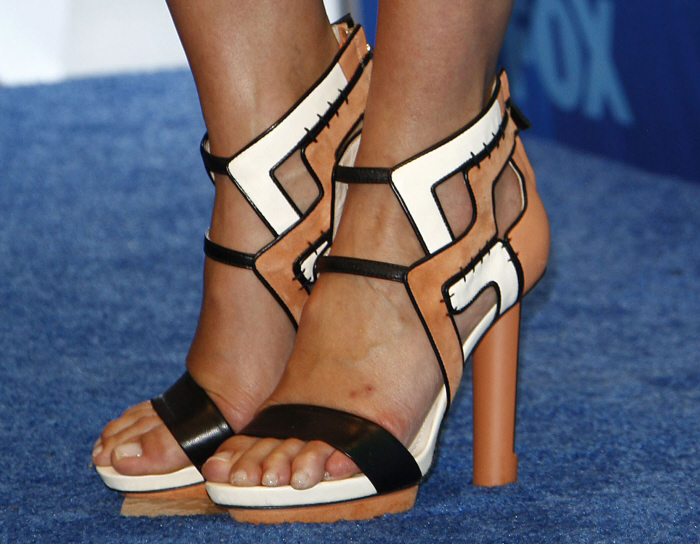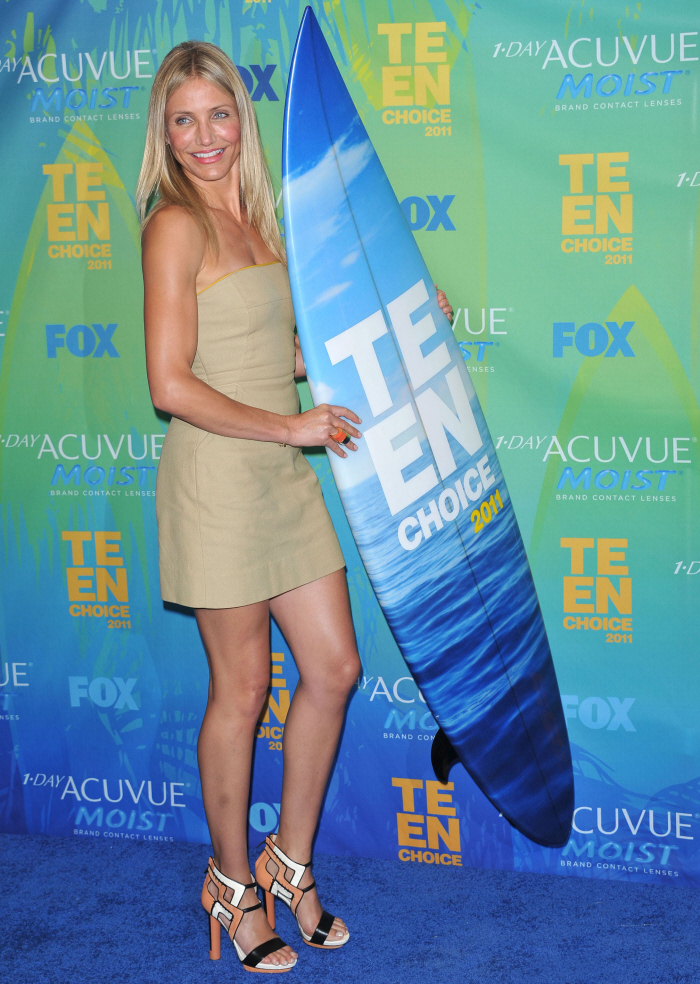 Photos courtesy of WENN.