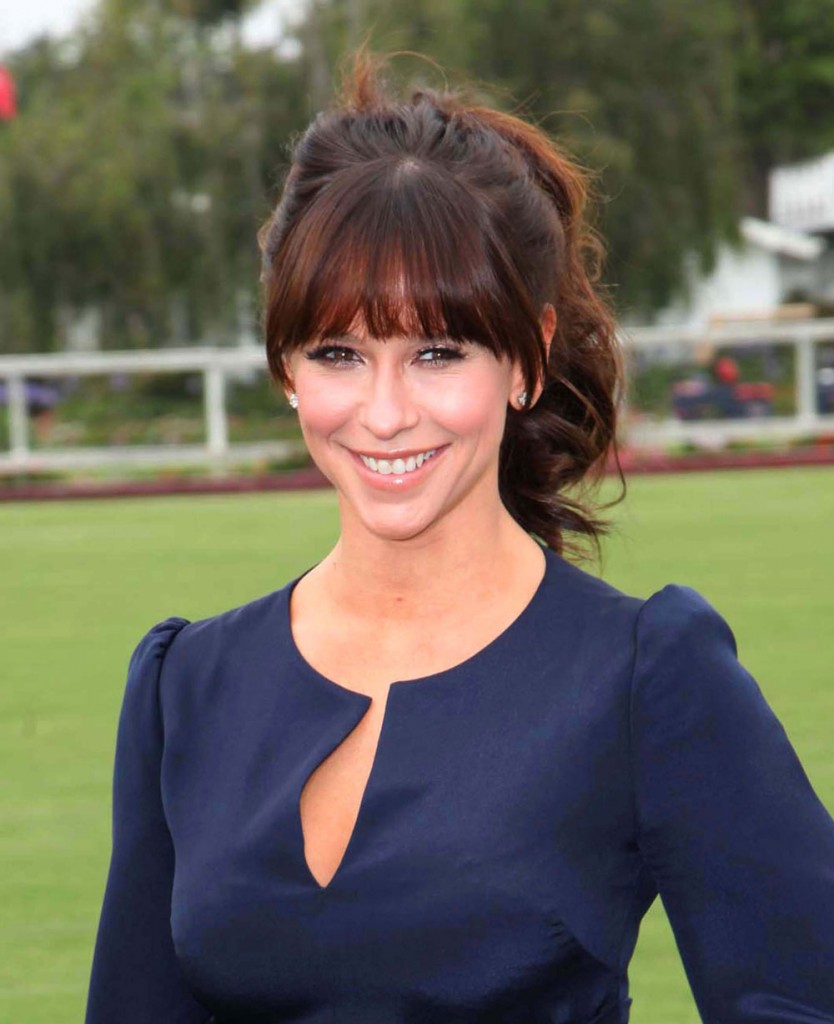 Here's a way to get a date, just watch reality dating shows and try and pick up the rejects. That's exactly what unlucky-in-love actress Jennifer Love Hewitt did after seeing the runner up on The Bachelorette, Ben Flajnik, get passed over for JP. Hewitt sent a tweet to Ben, got a positive response and went on a date with him. She's been single since breaking up with her last boyfriend, Alex Beh, in May. At least I assume she's been single, since she would have told the press all about it if she'd had a date.
Jennifer Love Hewitt hasn't been shy about her feelings for Ashley Hebert reject Ben Flajnik. "OMG! Ben F [accept] my final rose!!!" she excitedly tweeted on Aug. 2, a day after Ashley dumped Ben for JP Rosenbaum. "Gotta book a flight to Sonoma!!!"

Guess what? She wasn't joking. Life & Style can reveal that the actress flew to San Francisco on Aug. 6 for a sexy date with the 28-year-old winemaker. The two hung out at San Francisco hot spot Lion's Pub. "Ben from The Bachelorette is making out with Jennifer Love Hewitt," one eyewitness claimed. Another fan who saw the two even said they may be a couple already, exclaiming, "Oh yeah, Ben and Jennifer Love Hewitt appeared to be dating. All in all, Ben seemed to be perfectly content as the second-place loser on The Bachelorette."

Although a rep for the actress refuses to comment, Steve Carbone of realitysteve.com tells Life & Style, "These two had no contact with each other until after Jennifer reached out through Twitter on Aug. 2. Ben's obviously doing fine since the Ashley breakup, as he's now been on a date with Jennifer Love Hewitt!"
[From Life & Style]
Is it patronizing to say that I find this sad? I like Jennifer Love Hewitt and I want her to be happy and everything, but it seems like a massively bad idea to pick up a guy from a reality dating show. No matter how decent Ben may have looked on the show, (and I have no idea because it's not like I watched it), he's a guy who went on the Bachelorette and was willing to go through that in the public eye. Usually those Bachelor and Bachelorette participants aren't in it to find a partner and want the fame and money that goes along with it.
Plus it's sad to me that she did this through Twitter and is now leaking details to the press. I guess I shouldn't hold her to a higher standard, since she regularly gets dressed up to go shopping for the paparazzi and made us privvy to the details of all her past relationships. She's not above the same famewhore tricks that everyone else plays. So maybe this will be a love match after all since J.Love and this Ben guy have that in common. She can teach him a few things.
I checked J.Love's Twitter and she seems to be on it constantly. She calls her followers "lovelys" and tweets about giving "twugs" and "twisses." She's moving from sweet to "annoying" territory quickly. She gives good duckface too: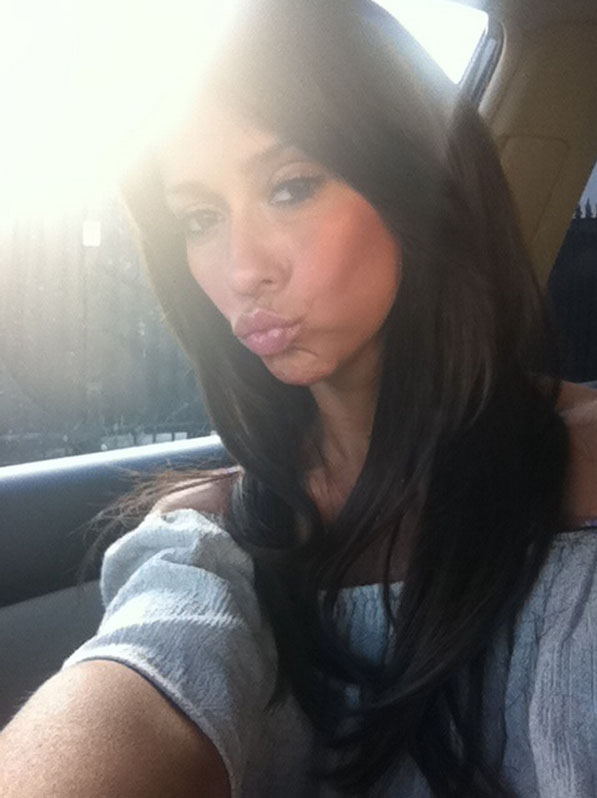 Here's that Ben guy: