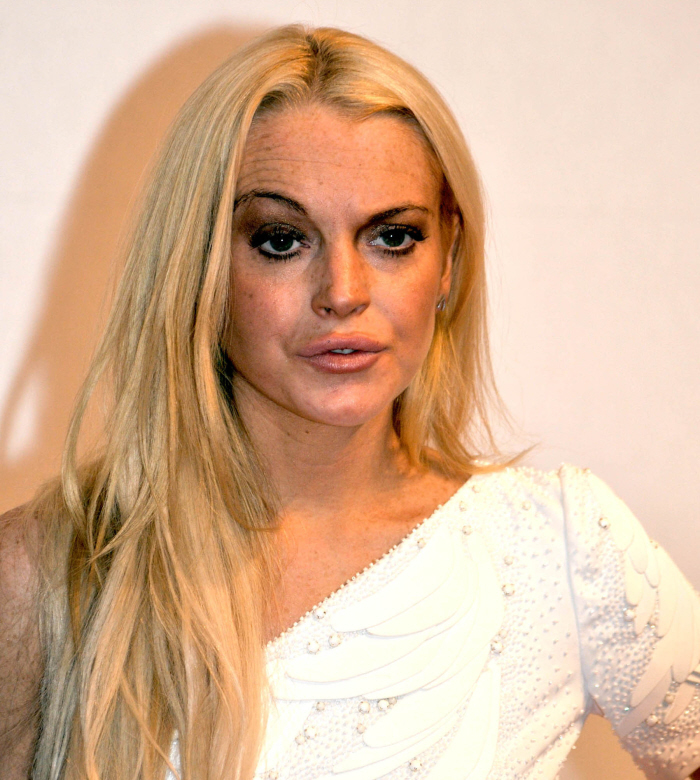 My aunt reads this site religiously (hi, Aunt Karen!), so I feel weird about admitting this. Okay, here goes: I've bought drugs before. Just pot (mostly). Back in the day, when I was getting high, drug deals had the decency to go down in someone's house, in an enclosed space, with the blinds down. Sometimes I would go my dealer's house, but more often than not, he made house calls (sidenote: I miss my dealer). I don't get these new-fangled drug deals that take place in broad daylight, on the sidewalk, in front of dozens of witnesses. How do you pass off the money and the drugs in a secretive way when you're just standing on a busy sidewalk in the middle of the day? Such is my problem with this video of Linnocent reportedly, allegedly buying drugs on Tuesday, in Venice Beach. Here's the video:
To my eyes, it looks like a white, powdery substance in that sandwich bag, right? And Linnocent is trying to be all sly, playing a little game with the money and the cigarettes and the lighter. And I love how she's trying to be, like, some hardball negotiator, acting like she's too important to get involved as she sits there crack-scribbling in her notepad. That's her crackie poker face. She's trying to pretend like she doesn't need to buy.
Anyway, Linnocent's "powerhouse publicist" (Radar's words), Steve Honig ran to Radar to cry about his poor innocent Linnocent.
Lindsay Lohan is firing back at reports that she was spotted in Venice Beach yesterday buying something that looked suspiciously like an illegal substance from someone that gave her a Ziploc baggie.

Lindsay Lohan's powerhouse publicist, Steve Honig has denied his client was doing anything wrong and blamed the paparazzi agency that took the video as: "Knowingly and consciously making inferences about Lindsay that are completely untrue, and creating a fictitious story to get more people to visit their site.

"We were not given a chance to comment on this story before it went up, and no effort was made to gather the facts about what actually occurred.

"When I addressed this with the agency, they told me 'we're not the New York Times.' They have made a horrific mistake; the worst part is, they know it but don't care."

So….. What WAS the suspicious looking substance in question?

RadarOnline.com has exclusively learned that the plastic bag did indeed contain various rocks and crystals — but they were all of the legal variety – sea jasper, a meteor, rose quartz and quartz, all purchased by her pal from a store down the street.
[From Radar]
For the love of Crack, STFU. "Sea jasper, a meteor, rose quartz and quartz…" AND COCAINE. You forgot cocaine in that nonsensical list. I have an image of Linnocent crack-squawking into her phone, "Say it was moon dust!! Say it was Parmesan! Say it was… whatever, dude. Do you wanna come over and do some lines?"
In fact, there's only one thing that makes me question whether this video does in fact show a drug deal going down: the simple fact that Linnocent is such a good and consistent customer, it makes no sense that her dealers don't make house calls. I mean, seriously.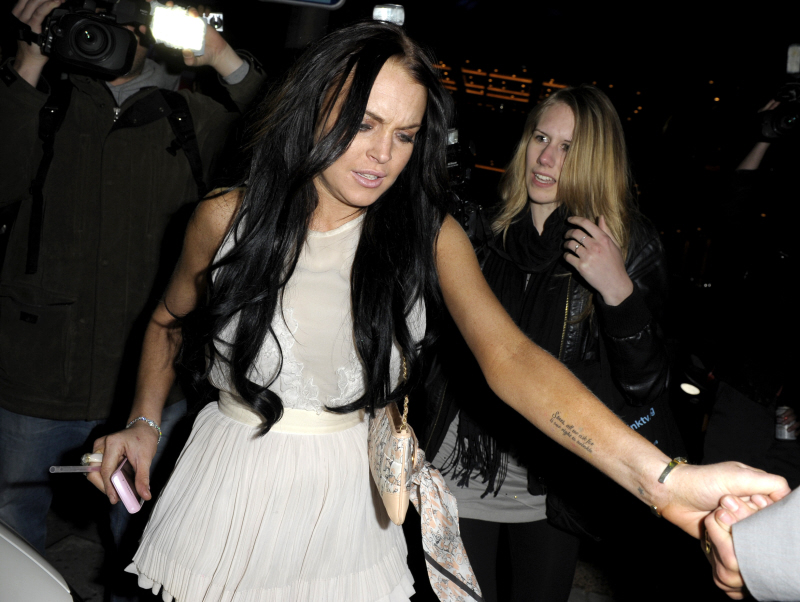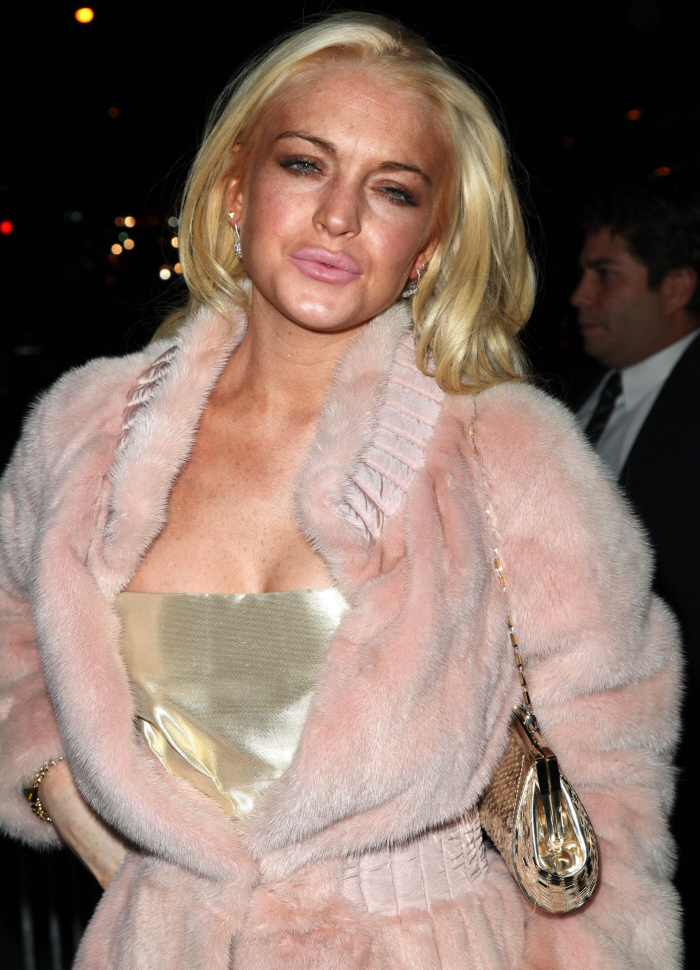 Photos courtesy of WENN.