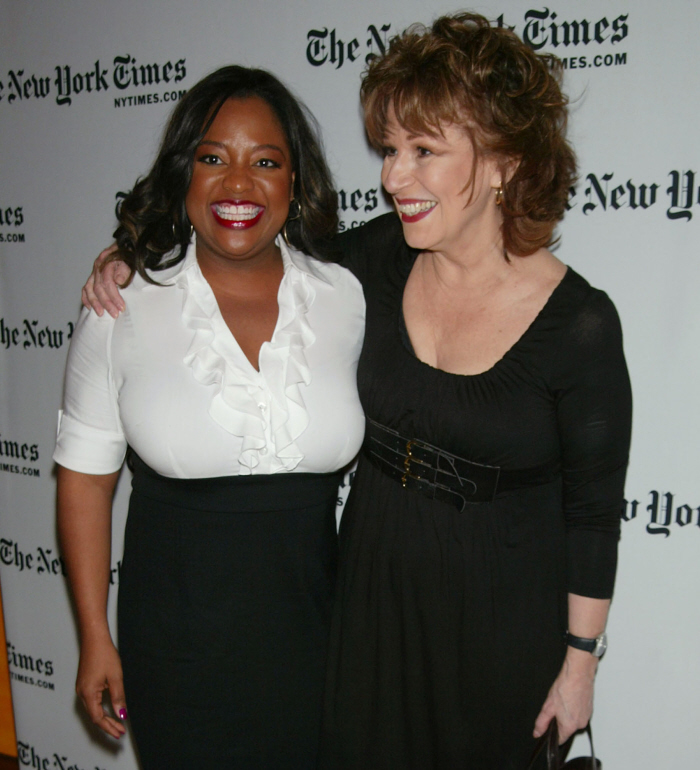 It's strange that two members of The View got married within 48 hours of each other, right? One wedding was seemingly planned – Sherri Shepherd was engaged to her fiancé for a while, and the wedding plans have been consuming her for months. So why is it that Joy Behar seemingly bridal-blocked Sherri suddenly by getting hitched last Thursday and announcing it on the day that Sherri got married? Out of all of The View women, I would have never chosen Sherri and Joy for a catfight. But something is there, I can feel it.
So, yeah, Behar married her boyfriend of 29 years, Steve Janowitz, on Thursday. They don't even live together! Seriously, they keep separate apartments.
The View co-host Joy Behar is going to have plenty to talk about when the show returns next month. After dating for 29 years, the View co-host, 68, and beau Steve Janowitz have tied the knot.

"She was married in New York City last night in a private ceremony," a rep for the show tells PEOPLE. "She will discuss it on Sept. 6 on The View when the show returns for the 15th season."

Behar's wedding date, Aug. 11, also coincidentally marks the 14th anniversary of the ABC daytime show's debut in 1997.

In 2009, Behar announced she and Janowitz, whom she referred to as her "spousal equivalent," had plans to wed. But later that year, she said broke off the engagement, blaming "cold feet."

Behar also hosts The Joy Behar Show on HLN.
[From People]
It sounds like some kind of quickie thing with barely any guests. Which is fine – not everyone needs or wants a big wedding. But the comparison to Sherri's wedding is stark – Sherri had EIGHT bridesmaids:
Joy Behar isn't the only newlywed on The View. Co-host Sherri Shepherd and fiancé Lamar Sally tied the knot at the Fairmont Hotel in Chicago, her hometown, on Saturday, her rep confirms to PEOPLE.

Shepherd's eight bridesmaids included The View co-host Elisabeth Hasselbeck, Niecy Nash and Community's Yvette Nicole Brown, and her 6-year-old son Jeffrey walked her down the aisle.

After using her wedding dress as her carry-on luggage on a flight from New York City to Chicago earlier in the week, Shepherd, 44, spent the days leading up to the wedding battling nerves and fitting in a few last-minute workouts at her hotel gym, according to her Twitter musings.

She even Tweeted nearly up until it was time to walk down the aisle, writing on Saturday afternoon, "Sitting in the room in my gown waiting for Sal& groomsmen to take their pics… can't let him see me b4 the wedding… but I'm bored as heck."

Right before the ceremony she Tweeted: "What happens when you are in your wedding dress and you have to tinkle? Uh-oh!"

The 30 Rock actress devoted months to trying to get in shape for her big day, which will air as a special on the Style network on Sept 13.

Shepherd, who calls her husband "Sal," had been prepping for a large ceremony since getting engaged in December.

"His family's from Detroit and mine are from Chicago, and we've got really close friends that we want to share the day with," she told PEOPLE as she planned her nuptials. "So, it's going to be pretty big."
[From People]
Congratulations to Sherri and Joy, and I hope they will both be very happy in their respective unions. Do you think that when The View comes back on, it will be some kind of wedding-conversation bitch-fight? Probably not. But it would be funny if it was.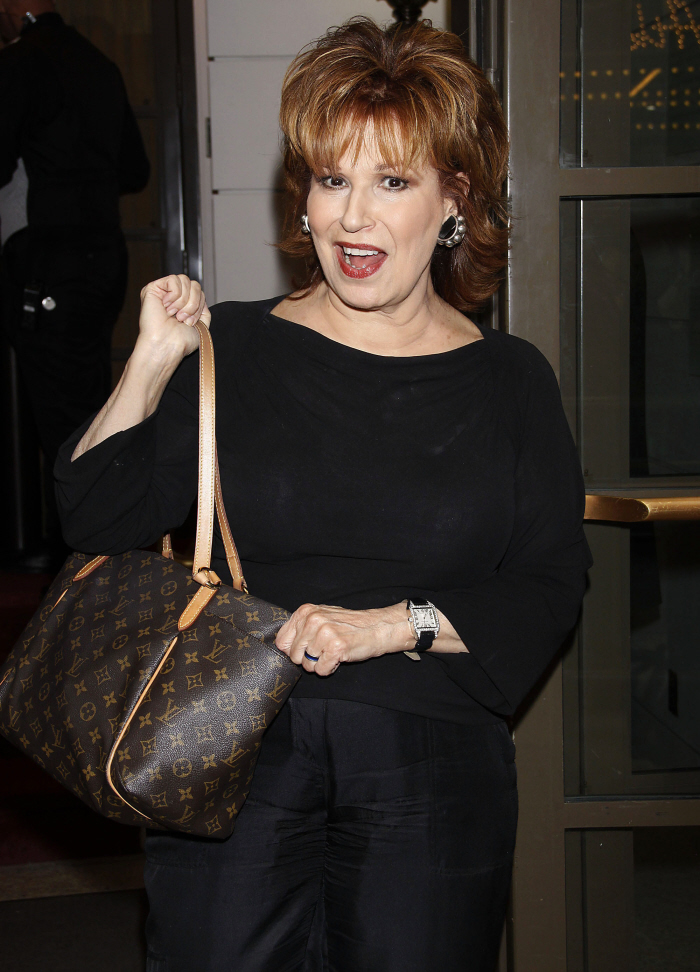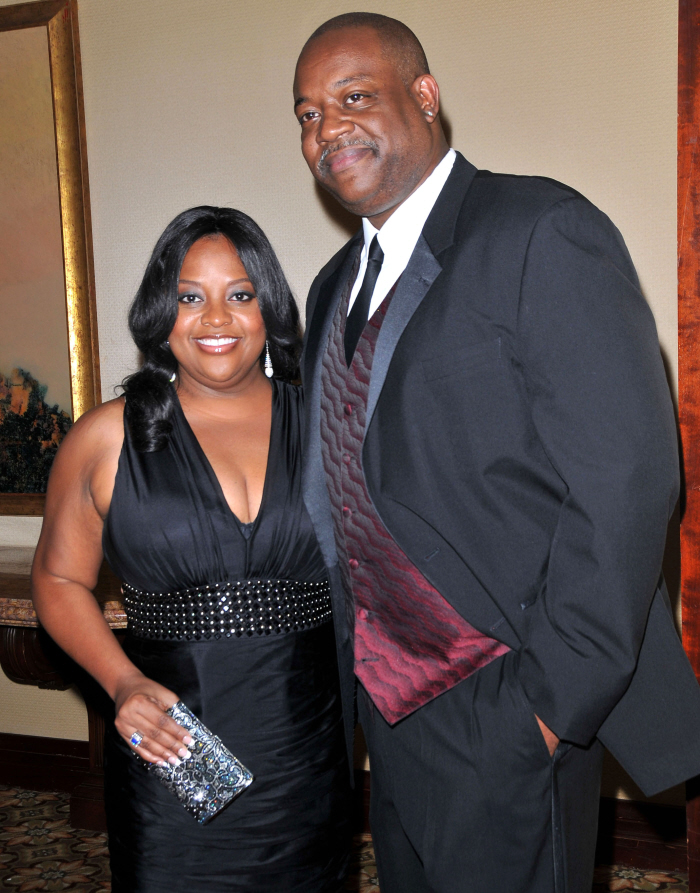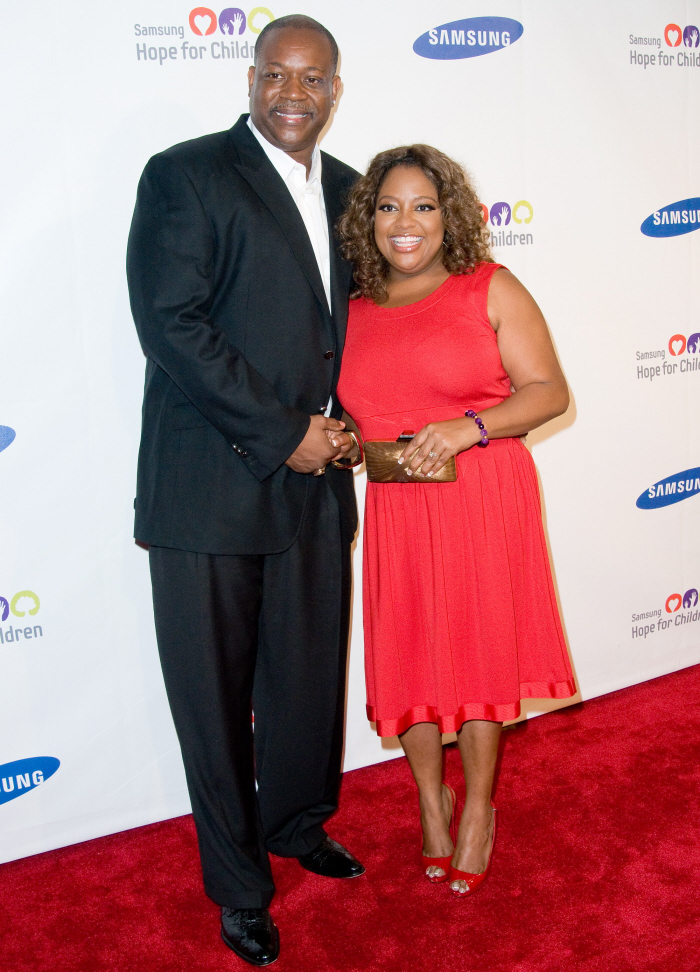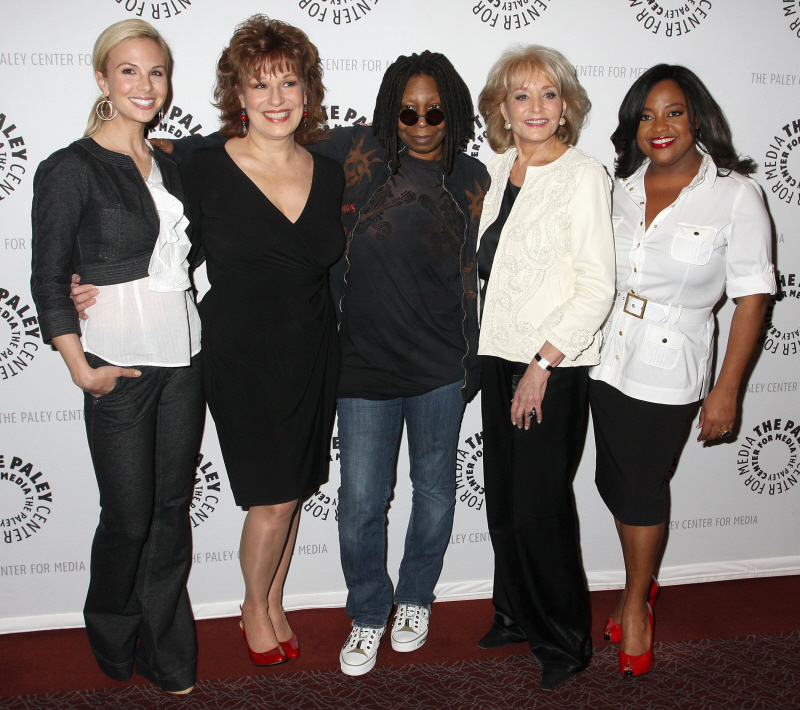 Photos courtesy of WENN.