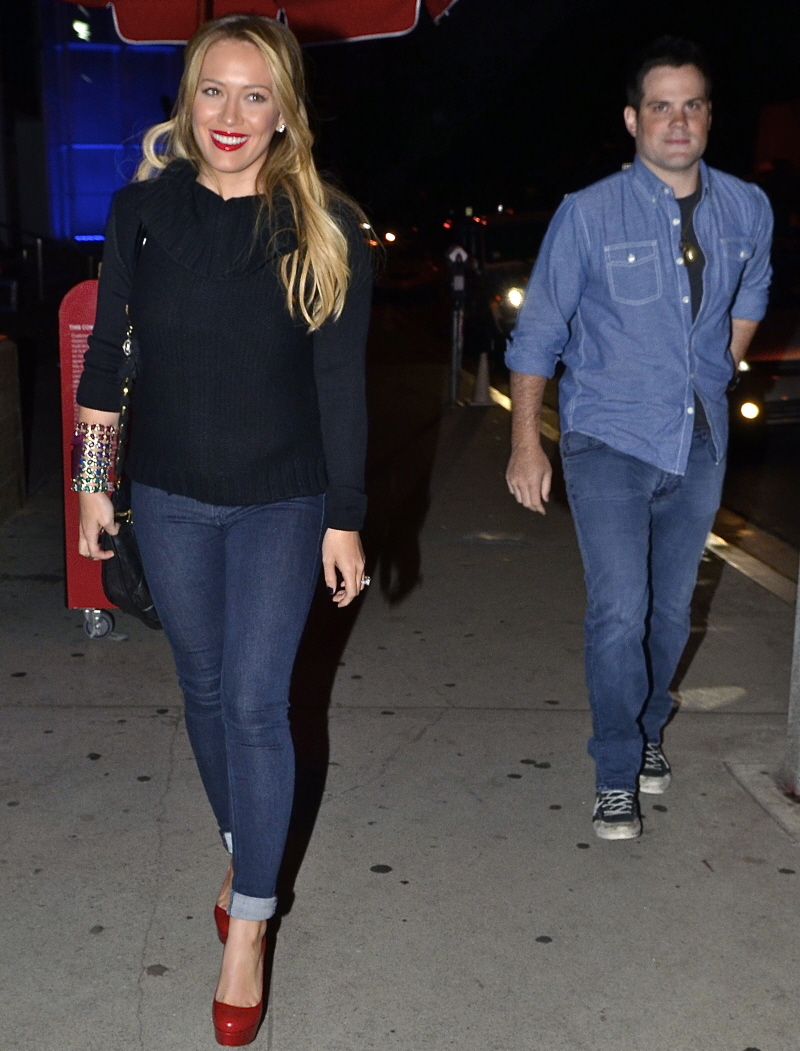 I should have known that Hilary Duff was pregnant. I'm ashamed to admit that my mind didn't even go there when I noticed two things: one, her boobs were looking bigger in recent photos and two, she and husband Mike Comrie have been getting pap'd on a daily basis lately, for no apparent reason other than they're probably calling the paparazzi themselves. So, Hilary is knocked up, and she announced it on her first wedding anniversary. Also, I found this shocking: Hilary is ONLY 23 years old. It feels like she should be about 35 years old by now, right?
Hilary Duff's first wedding anniversary is extra sweet: she and Mike Comrie announced they are expecting a baby!

"This weekend, Mike and I are celebrating our one year anniversary! In memory of the special day, we decided to post some of our favorite pictures from our wedding!" she wrote on her official website Sunday.

"I can't believe it has already been a year. Time really flies when you're having fun! We also want to share the exciting news that baby makes three! We are extremely happy and ready to start this new chapter of our lives. Thanks to everyone for the continued love and support throughout the years!"

Duff, 23, wed pro hockey player Comrie, 30, on August 14, 2010 in an intimate sunset ceremony at a $29 million estate near the San Ysidro Ranch in Montecito, Calif.

"We both love kids and we're really excited," Duff told Us Weekly Wednesday at the Kendra Scott jewelry event in L.A., just days before sharing her pregnancy news with the world. "It was a big deal for us because we had a year to be married."
[From Us Weekly]
I can't hate on her! I'm happy for her, truly. I'm glad she got knocked up and I hope that her fast-track to the Hollywood Mother Mafia goes smoothly, and the initiation process isn't too grueling (I think Jennifer Garner gets to shank newbies).
Here's something more shocking than Hilary's age: she's got one movie about to come next year, and another one in pre-production! Wow. And here I was thinking that she had no career and having a baby was her cling to relevancy. Now I'm just being rude! Congrats Hilary and Mike!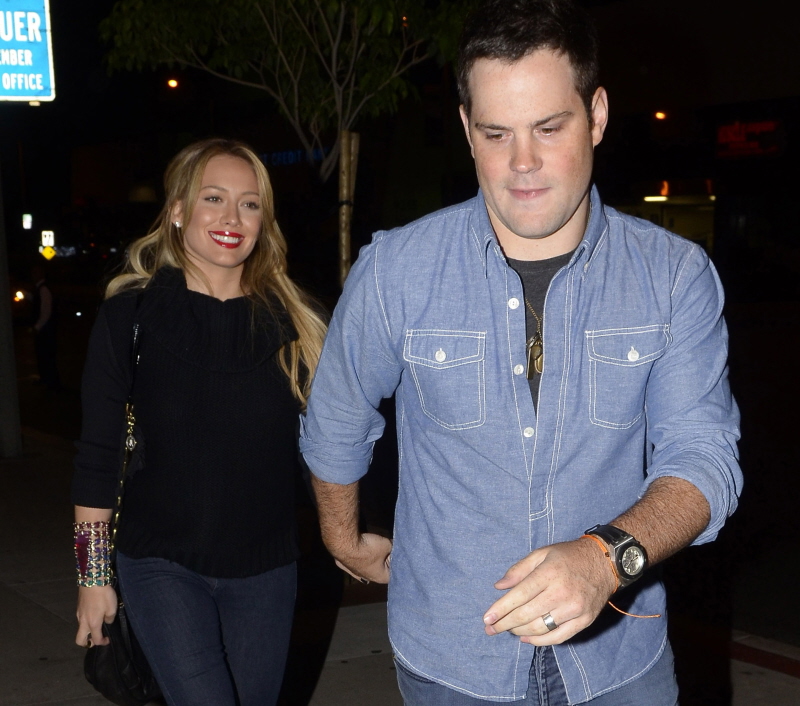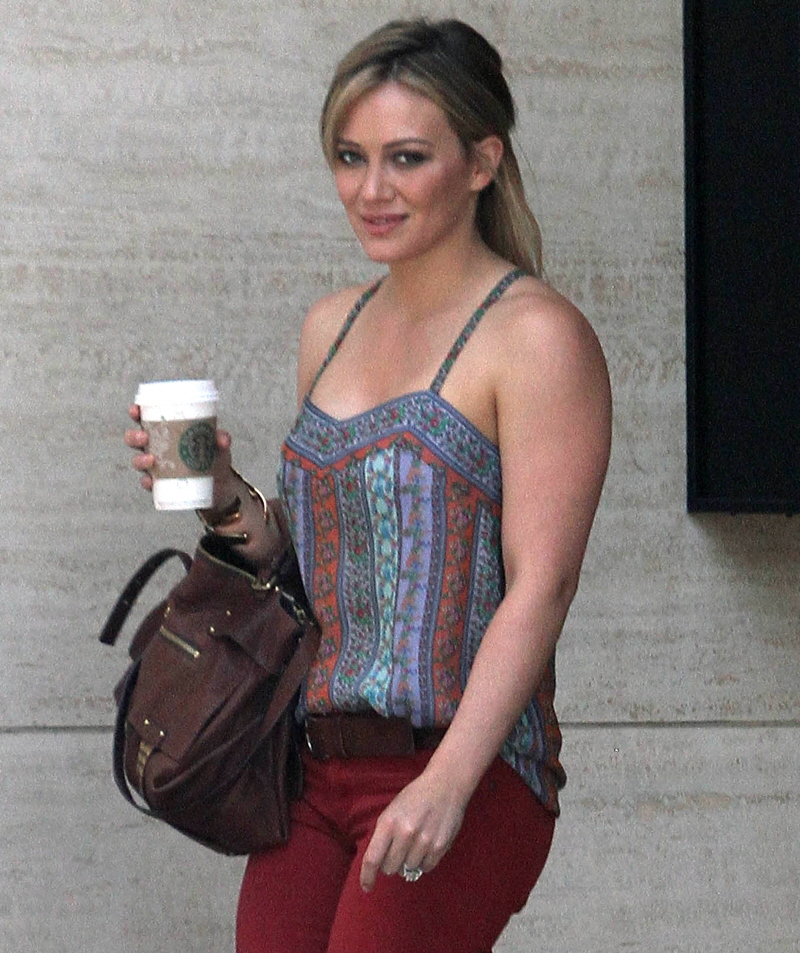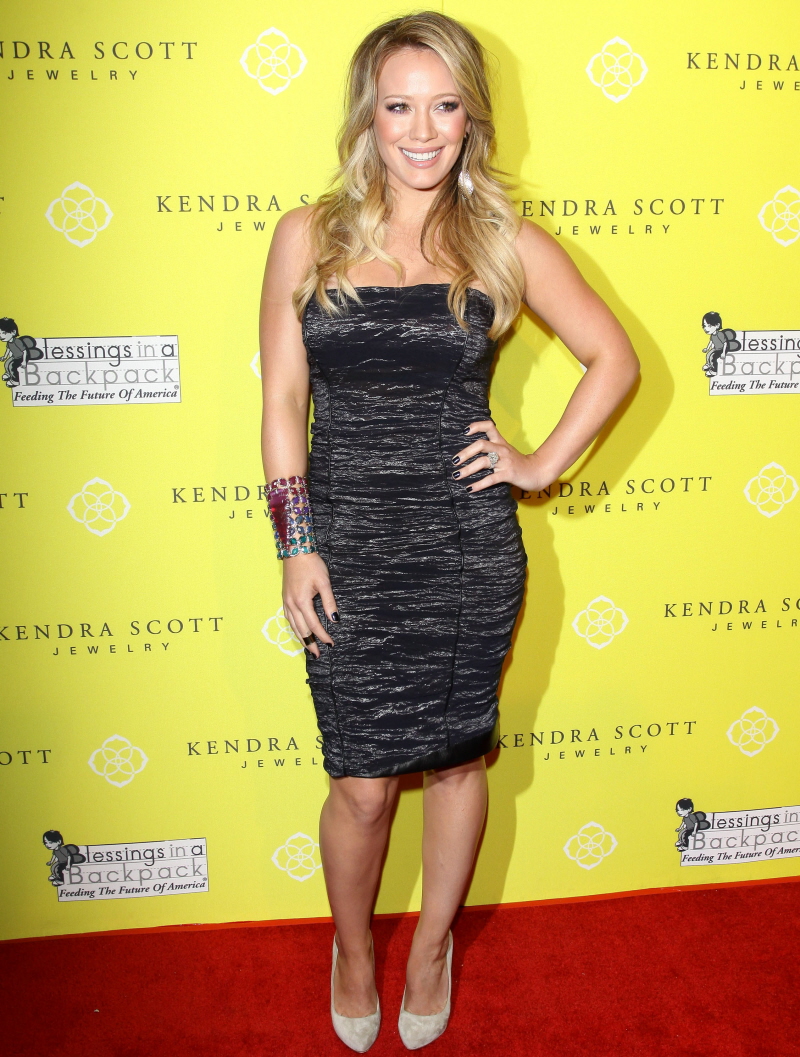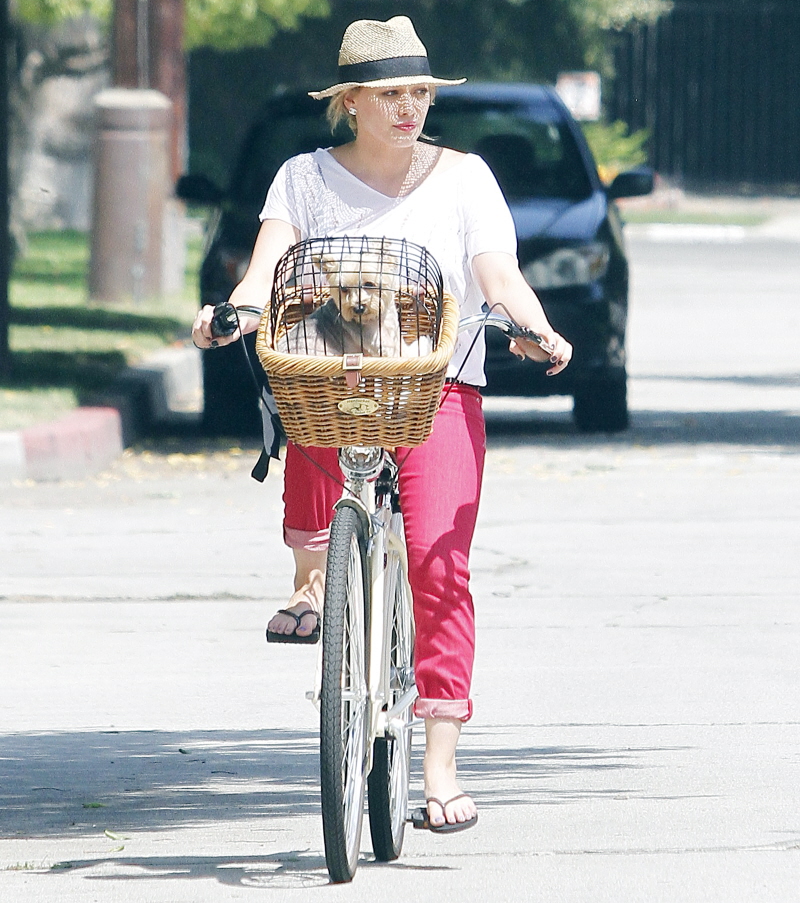 Photos courtesy of Fame.