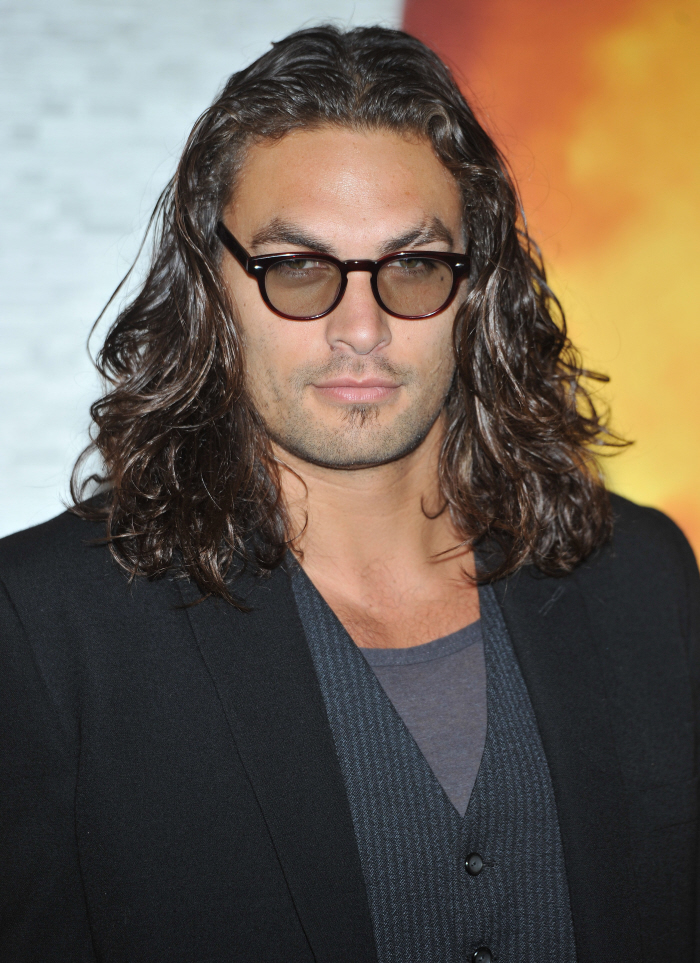 As we continue to focus our attention on Jason Momoa's entrance to heartthrob status, some H8Rs want to ensure that our fantasies die a swift death. While Jason was at Comic-Con, taking part in the Game of Thrones panel, he made a bad comment about his character and his "favorite" part of the show, and he made a bad "joke" about how he "gets to rape beautiful women and have them fall in love with me." It was a bad joke. It was a dumb joke. And honestly, we don't love Jason for his mind, so let's not dwell on it.
Anyway, in a new interview, Jason seems to be clarifying his "rape joke" by becoming Mr. Sensitive Pants:
He's six foot five and built like the incredible hulk but Conan the Barbarian star Jason Momoa has a softer side. The half Hawaiian, half Irish film star told US news he did not enjoy all the rough sex he had to play for his role for HBO's Game of Thrones.

"It was very hard because I have never done that to anyone before," the 32-year-old said. "But the good news was I'm not a rapist. It really did not feel good. There was not enjoyment. I don't like women crying when I'm making love to them."

Momoa was concerned about the reaction he would get from his wife Lisa Bonet, mother of his two young children.

"I didn't want my wife to see Game of Thrones," he said. "But she ended up getting obsessed. She was dreaming about it she was so obsessed."

Momoa admitted his role in the early episodes was entirely based on sex with his co-star, British beauty Emilia Clarke, 24.

"My wife and I didn't go to the premiere. I was like 'I don't do anything except do Emilia Clarke for the first two episodes. I don't even speak. We don't need to go and watch that'.'
[From Monsters & Critics]
There. See? He doesn't really like those scenes. He doesn't want you to cry while he's making love to you, okay? Even if you're weeping with joy.
In addition to people trying to kill my Momoa crush with his rape comments, there were some questions as to why I haven't called Jason and Lisa Bonet out for being homewreckers. First of all, that was news to me. I don't keep up with Momoa's sexual history, as my Momoa crush is still relatively new. But yes, Momoa began his relationship with Lisa Bonet while he was involved with Jade MacKinnon – Jason and Jade were engaged, it seems, when he ran off and impregnated Lisa Bonet.
So, I'm not saying Jason is perfect. He's not. He's not an ideal boyfriend, in reality or fantasies. I'm not saying he's even that bright – because I don't think he is very smart, honestly. I'm just saying the dude is hot. Pretty and dumb.
These are new photos of Jason at last night's UK premiere of Conan the Barbarian. Hot. I HATE those frames, though.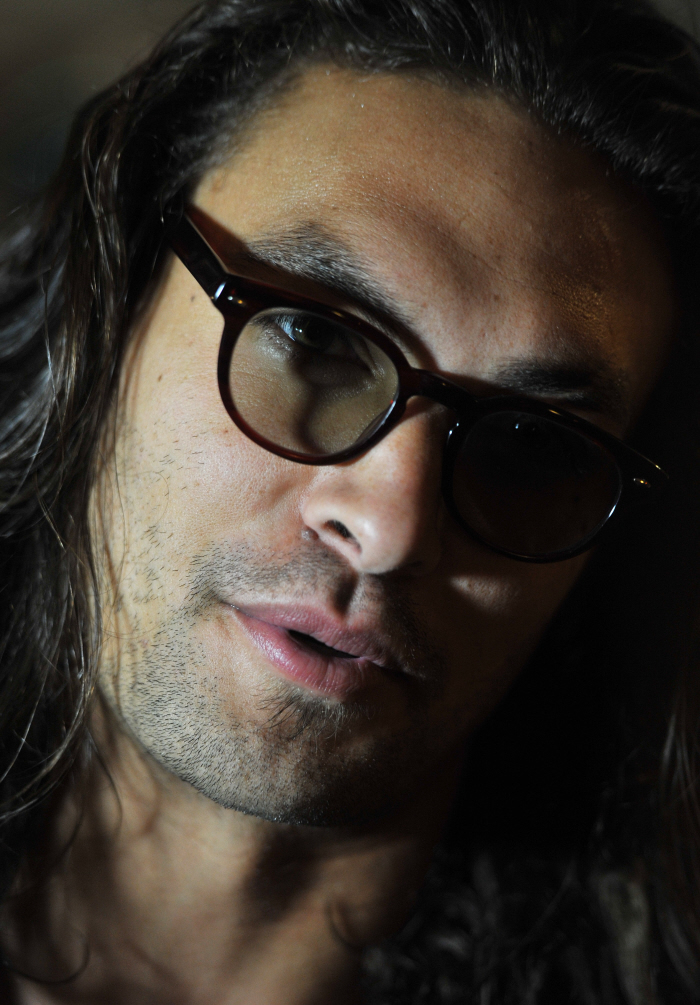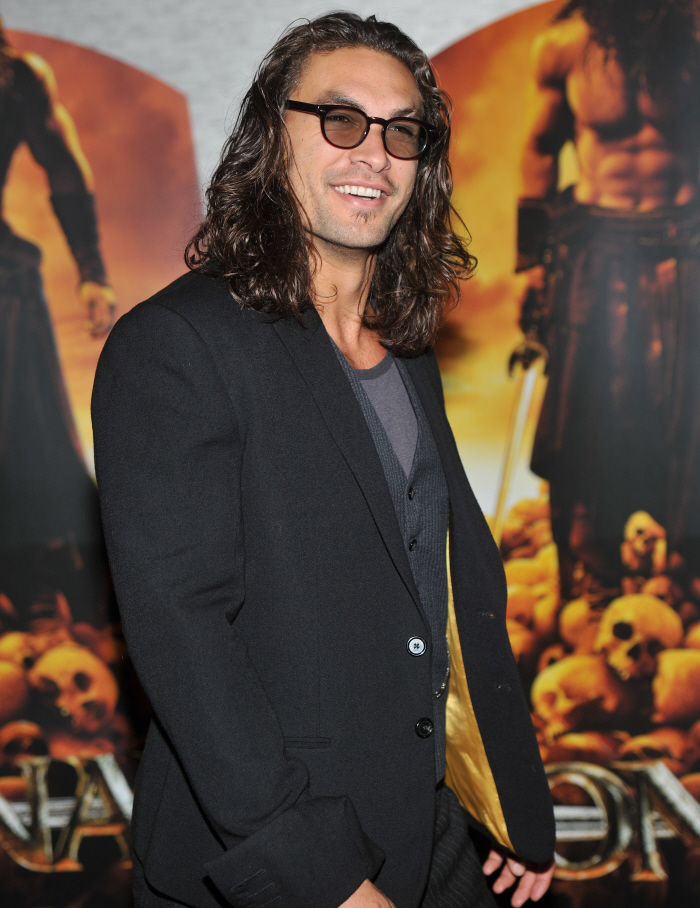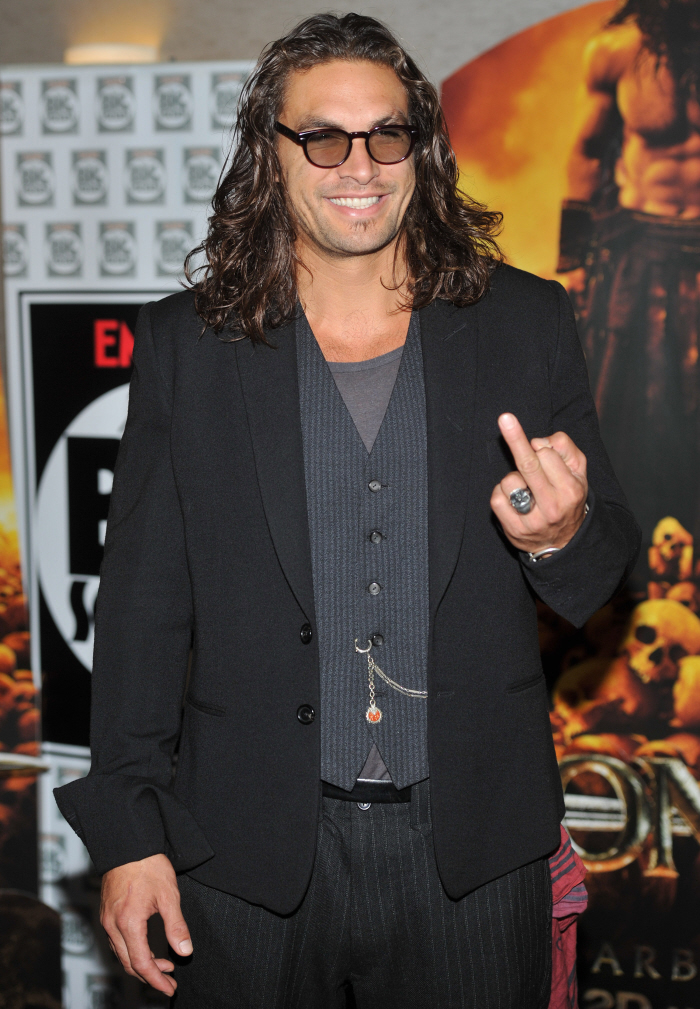 Photos courtesy of WENN.