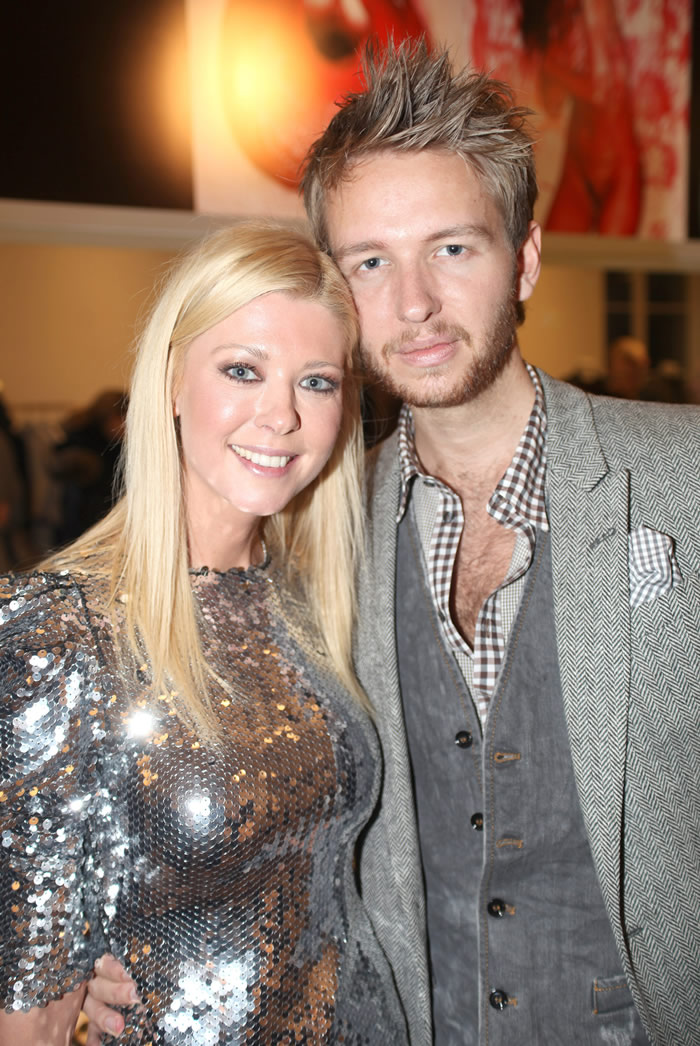 The chronically drunk Tara Reid, who famously fell off the wagon at some point last summer, famously partied so hard that her tooth fell out, and recently freaked out at a Walgreens, has (temporarily, at least) settled down mended her ways. That is, Tara got engaged and married in the very same day. Of course, she's been engaged twice before — once Reid also pledged to be married to Carson Daly until they split in 2001 and did so once again (briefly) in early 2010 to Michael Axtmann, an internet entrepreneur — but this time, Tara made sure to not let the dude get away. In fact, she really didn't waste any time at all, according to People:
Tara Reid is having a vacation to remember.

The American Pie actress married Danish businessman Michael Lilleund in Greece on Saturday, her rep, Jack Ketsoyan, confirms to PEOPLE.

Reid, 35, Tweeted feverishly Saturday, and announced the happy news herself in a series of short messages. "Just got married in greece I love being a wife," she Tweeted Saturday evening.

And it wasn't a long engagement: only hours earlier she wrote on Twitter: "I just got engaged!"

The actress, who recently wrapped filming American Reunion, met Lilleund in November in Saint-Tropez.

Reid was previously engaged to Internet entrepreneur Michael Axtmann, but called it off in 2010.
[From People]
Well, congratulations to both Tara and Michael, and I honestly hope for nothing else in this situation other than an enduring love and everlasting marriage. Furthermore, I do hope that this life transition also results in no more Playboy shoots for Reid and, as always, I hope that all of her teeth stay in place without the aid of Crazy Glue. Also, I do hope that her newfound husband encourages her at some point to eat a few pizzas. Those legs are far too skinny to be healthy.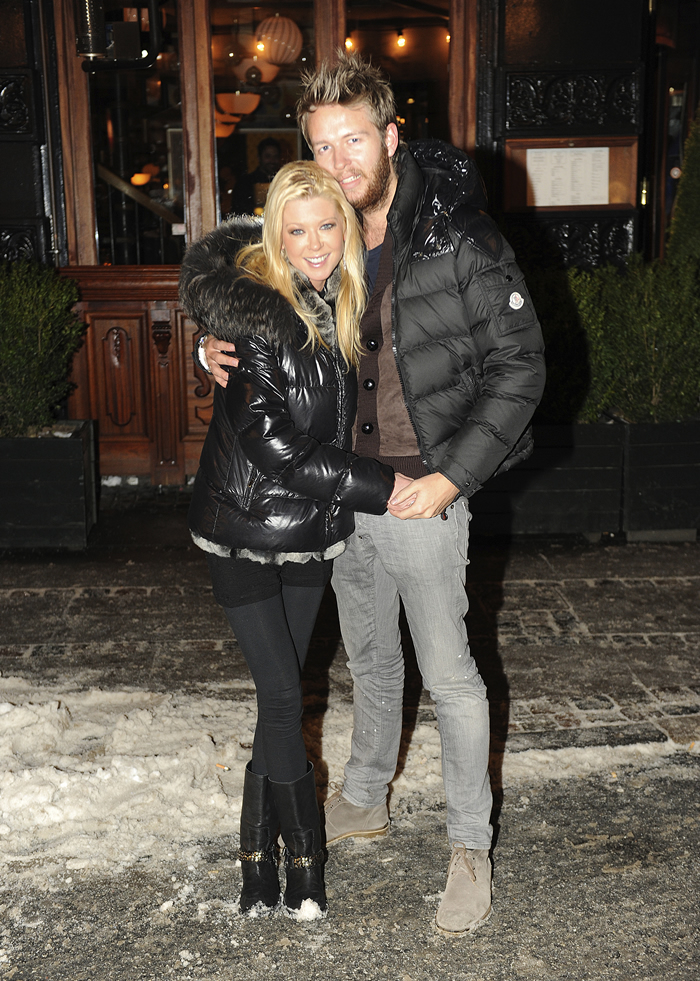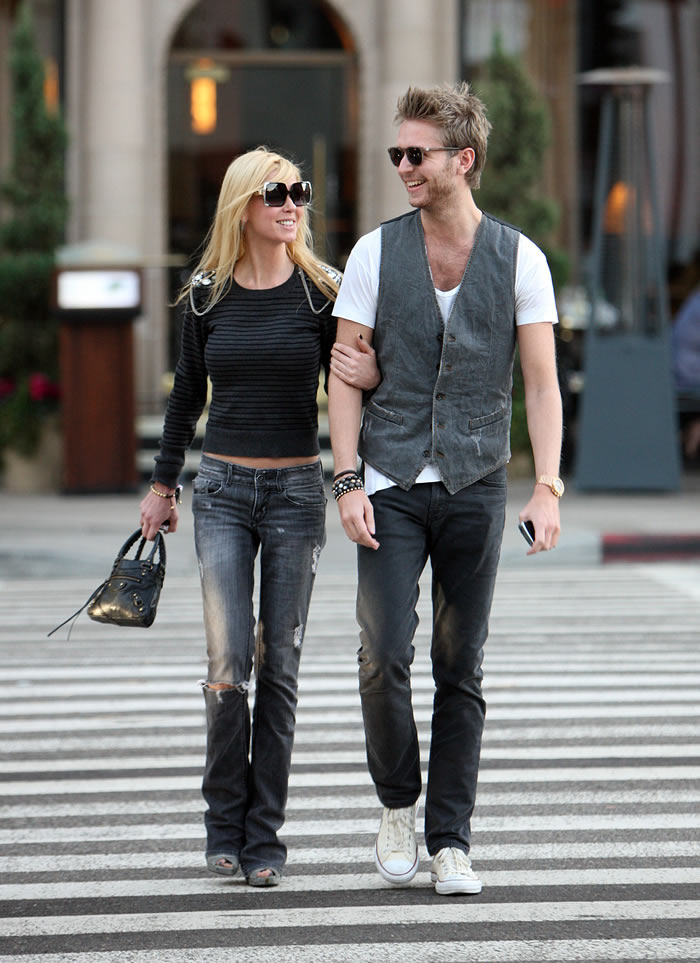 Photos (taken between 10/10 and 1/11) courtesy of Fame