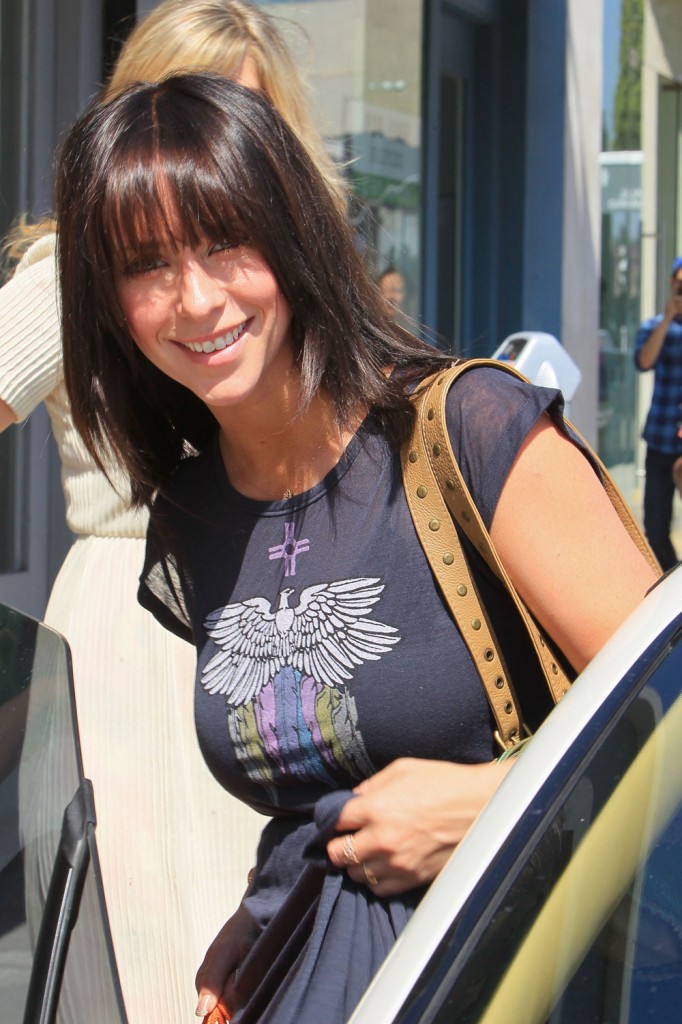 I used to like Jennifer Love Hewitt and found her rather sweet. She's kind of clueless when it comes to relationships, and she regularly broadcasts that cluelessness and even published a book about it, but she's harmless. Now that she's on Twitter constantly and seems to be papping herself on a regular basis, I'm a little over her. (Do you think she has paparazzi following her every day? She hasn't had a wide release movie out since 2006's Garfield 2, and she doesn't have a TV series running since Ghost Whisperer was canceled in 2010. Her Client List show just got picked up by Lifetime though.)
J.Love's hair before: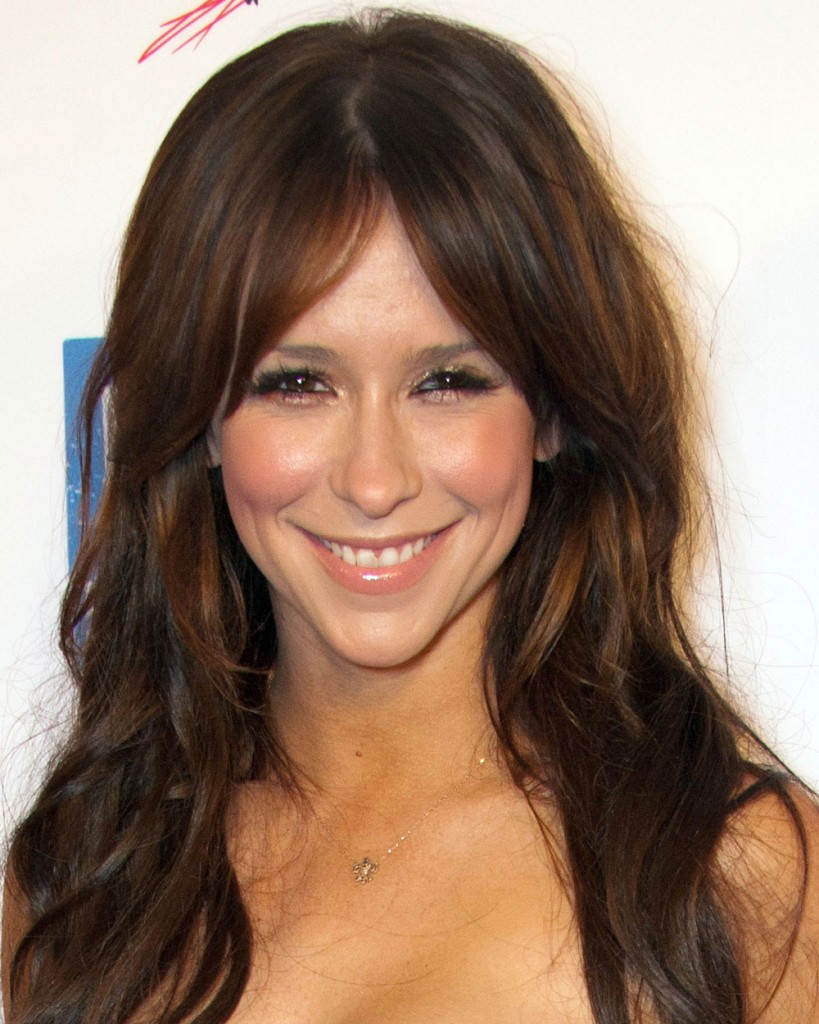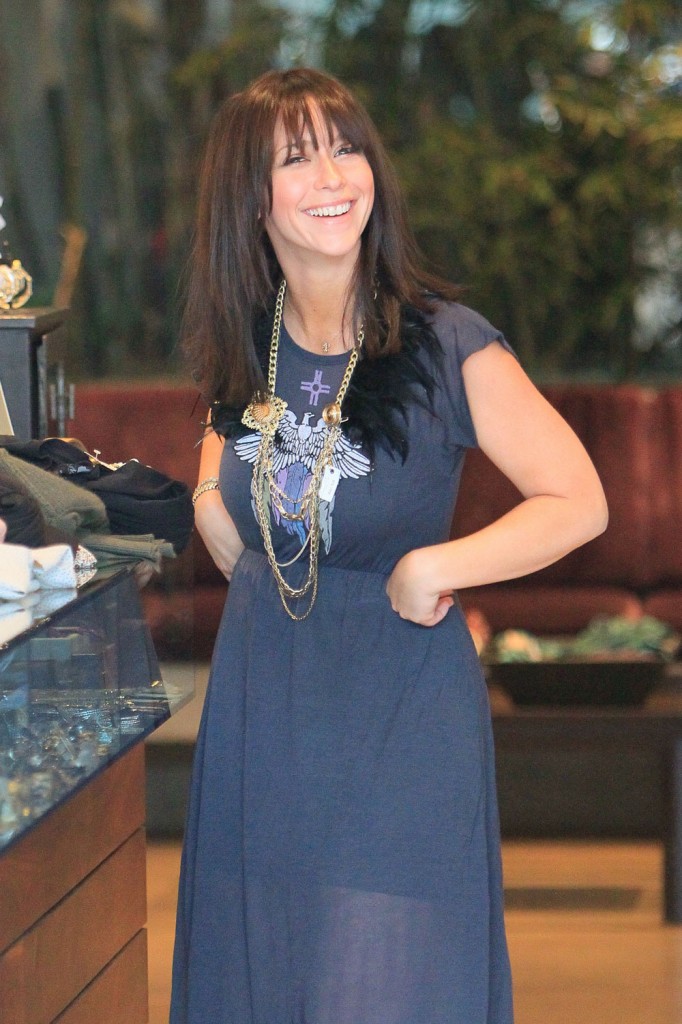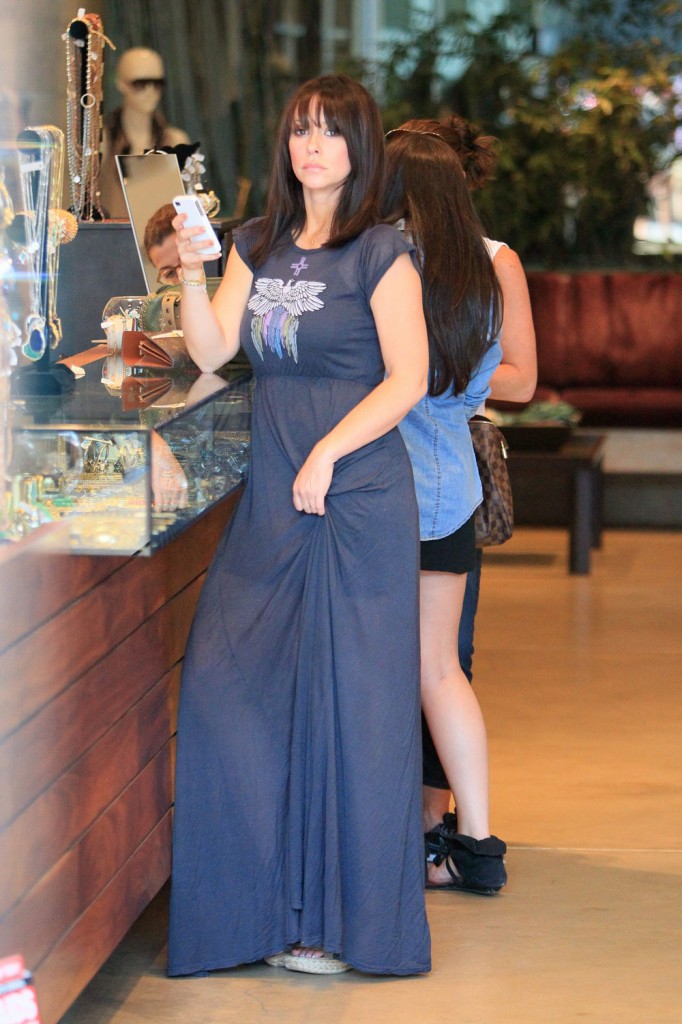 Anyway Hewitt got a hair cut, or just removed her extensions and got bangs straight across her forehead. She revealed the cut in two well photographed outings over the past two days, one with a "mystery guy," and both in questionable outfits. She also of course posted a photo of her new hair on Twitter. I don't think it looks too bad. I'm not a bangs fan, but I'm not against them per se. Kaiser says it's pretty awful, but to me the real tragedy is her fashion. Check out the outfit where she's wearing a navy blue see-through dress with a bizarre Ed Hardy-like pattern across the front. At first I thought that was a concert t-shirt paired with a skirt. At least she has on some shorts things under there so we're not looking at her undies. She wore this yesterday to an outing on Melrose in which she tried on jewelry and mugged for the paparazzi.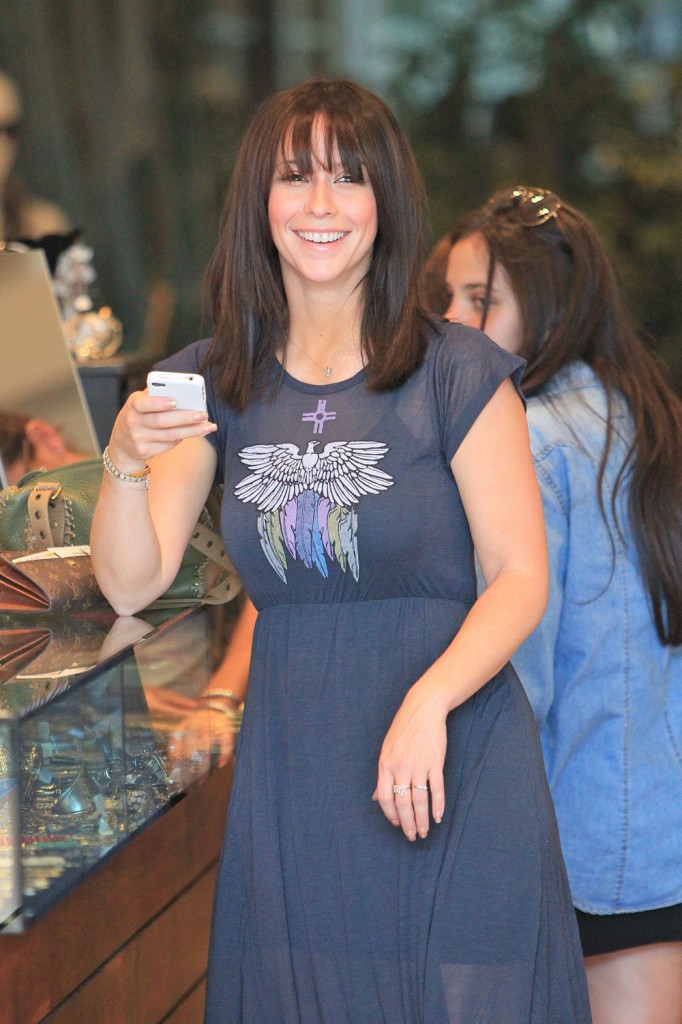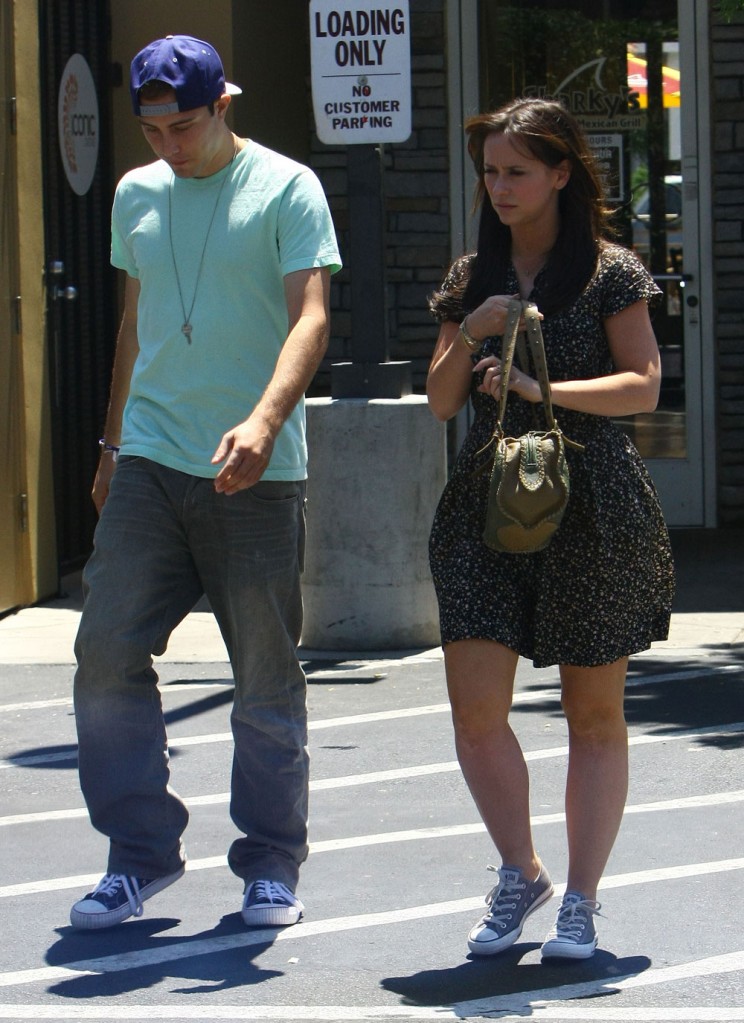 Then on Sunday, J.Love went out in some kind of floral romper (I hate those, but some women can pull them off) and sneakers. She was with a guy that the photo agency couldn't identify. It looks like he could be her brother, as Wiki says she has an older brother and this guy has similar coloring to her, but I can't verify that. Plus the guy looks younger than her (she's 32) to me. The last we heard of J.Love's love life she was flying out to go on a date with Bachelorette runner up Ben Flajnik after picking him up on Twitter. Ben may be the next Bachelor, though, so he's probably not going to pass up that chance in order to be the boyfriend of a C-lister.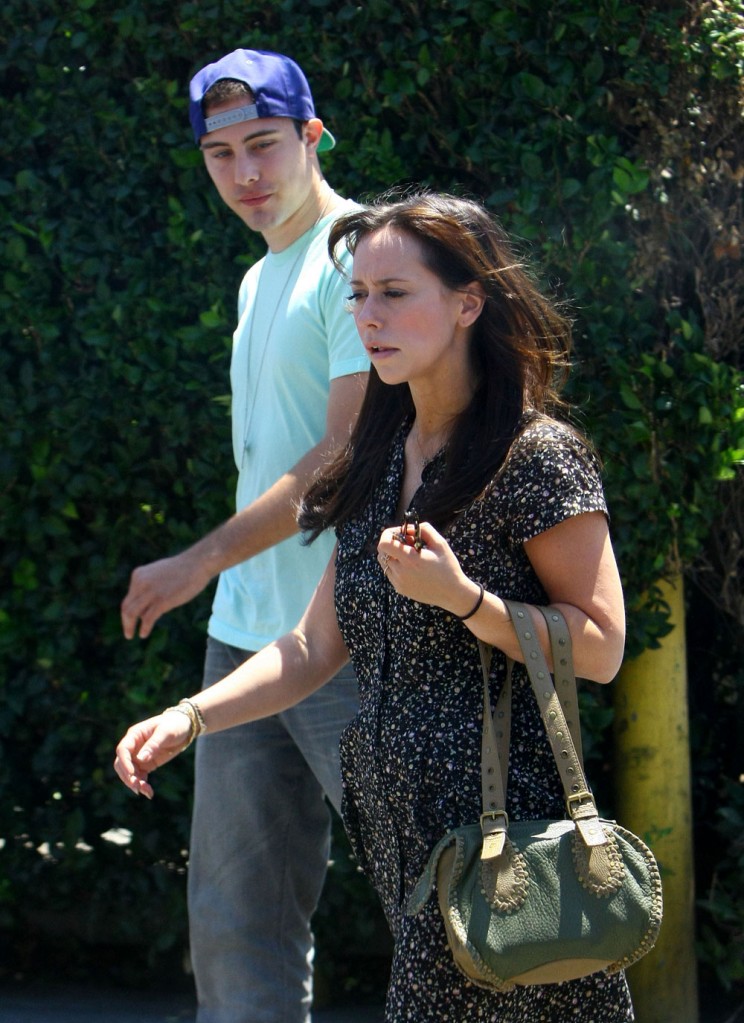 Here's the photo agency's description of Hewitt's outing on Sunday with this guy:
Actress Jennifer Love Hewitt made her way out of Sharky's eatery in Toluca Lake, California on August 14, 2011 with a young mystery man. J-Love and the young man took separate cars back to her home nearby. Has the "Ghost Whisper" star moved on that quickly after her recent date with "Bachelorette" reject, Ben Flajnik, who is said to be the next hopeful candidate for the upcoming season of "The Bachelor".
[From Fame Pictures photo description]
It doesn't look like a date, but you never know. Only one agency had these photos at least, so at least she's trying to play it "coy." She's so happy in these other photos with the blue dress that I still find myself feeling some affection for her. It's like she's grateful we're paying attention. She's not feigning disinterest like a Kardashian. Bless her, as they say in the south.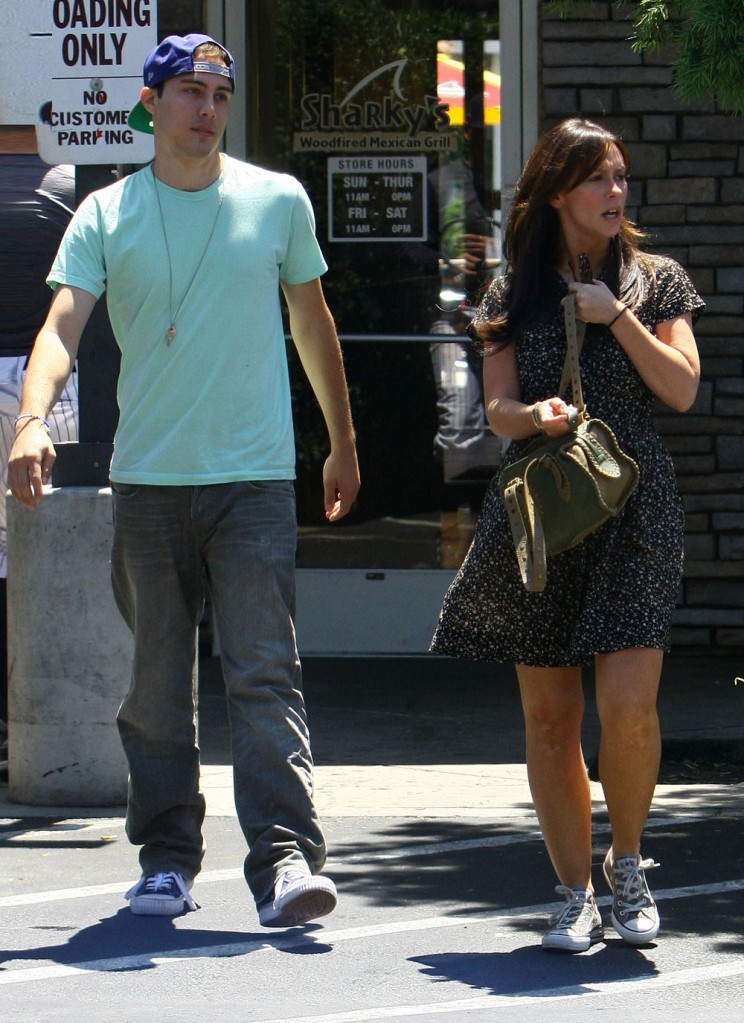 Photo credit: WENN and Fame