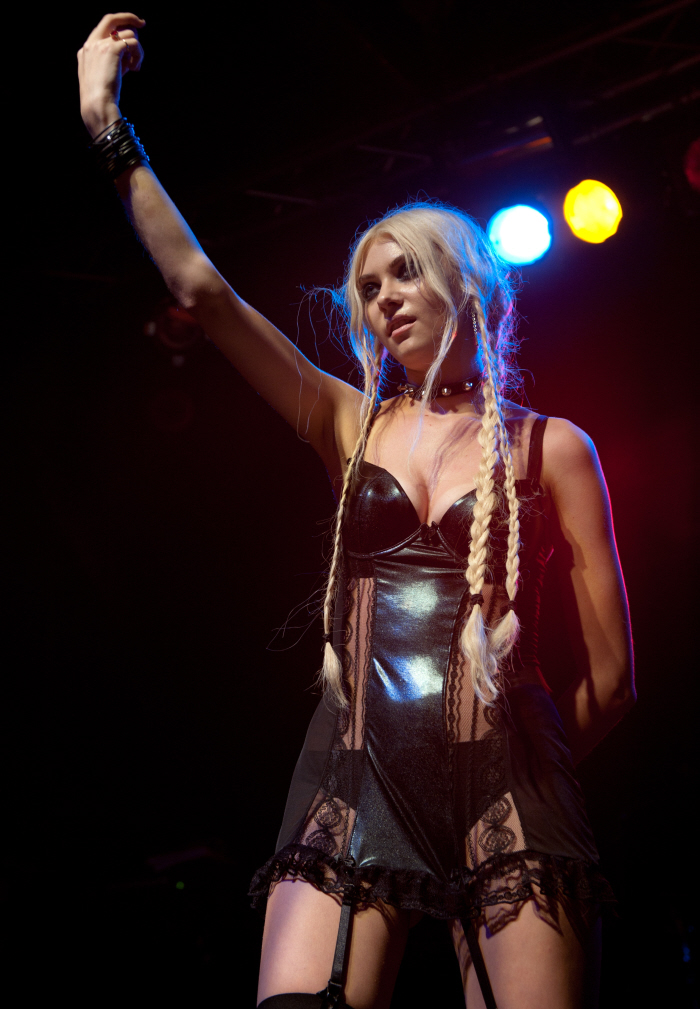 It's been too long since we had a story about our beloved Raccoon McPantless. She's still pantless, obviously, and she's still applying her eye makeup with a shovel, of course. She's also decided to officially end her acting career at the ripe old age of 17. She's done all she can do, people! It's now time for the Raccoon McPantless Music Moment. Raccoon has a new interview in Elle Mag where she discusses her old career, her new career, and how it's hard out there for a raccoon:
Dressing for her first concert in Japan, in the summer: "Um…I don't think we do anything differently. I wore a dress that's made out of straps [laughs while pointing at her outfit]. I actually don't know [where I got it], I found it at a little boutique in London. Honestly, most of my clothes I've had for a long time, or a lot of it is vintage and I modify it and change it. So I kind of wear the same things over and over, variations of them. Along the way [on tour I might] buy something cool; if not, I've got a plethora of versions of the same things." Momsen also says she's wearing "stripper boots."

Beauty essentials for the road trips: "I tend not to bring a lot. [Just] a lot of black eyeshadow, and dry shampoo because a lot of the time you don't have time to wash your hair or shower, it's very chaotic. So black eyeshadow and dry shampoo and I'm good to go. I love the Bed Head black eyeshadow. If I can't find it, whatever works, whatever is the blackest eyeshadow I can find."

On what she loves more, writing, recording, or performing music: "I love it all. They're all very different: Writing is a very tortuous process, but, you know, I would say one of the most rewarding at the end; I love recording, it's a completely different mindset from being on tour. But anytime you have an opportunity to play music, whether it's in the studio or on the road, it's the best thing in the world."

On her acting career: "I quit acting, actually. I quit Gossip Girl and now tour and am in a band and that's pretty much all I want to do. Hopefully I'll be able to only do that for the rest of my life."
[From Elle]
Raccoon didn't sound so desperately try-hard in this interview, so I have some small hopes that she's maturing now that she's actually doing what she loves. Her withdrawal from the acting profession won't be missed, I don't think, and it's obvious her heart and mind are with music now, so God bless. One thing, though: I don't think she "quit" Gossip Girl. She was suspended indefinitely, and then fired. For cause.
Also: she likes "Bed Head" black eye shadow. I didn't know Agent Bedhead had her own Raccoon brand! (JK).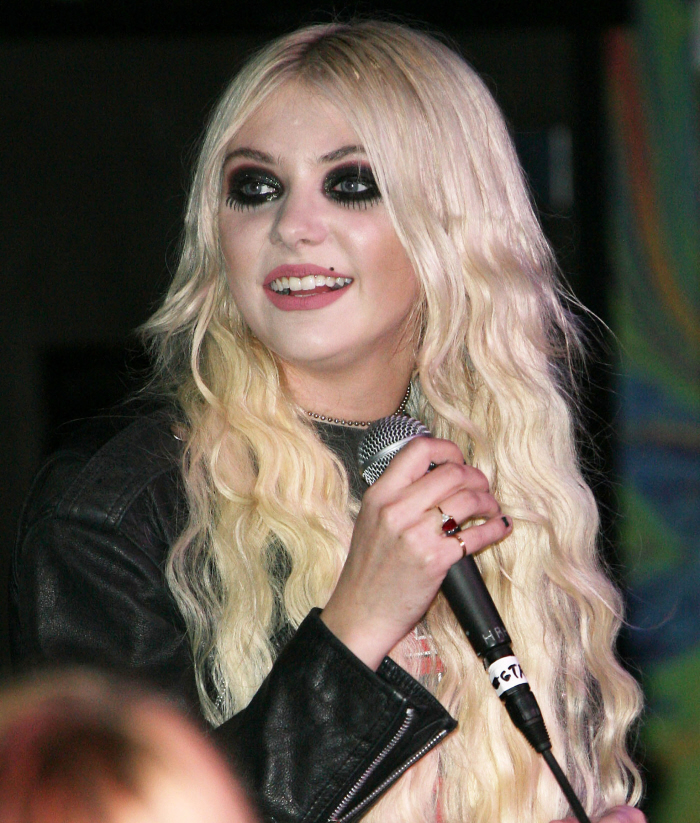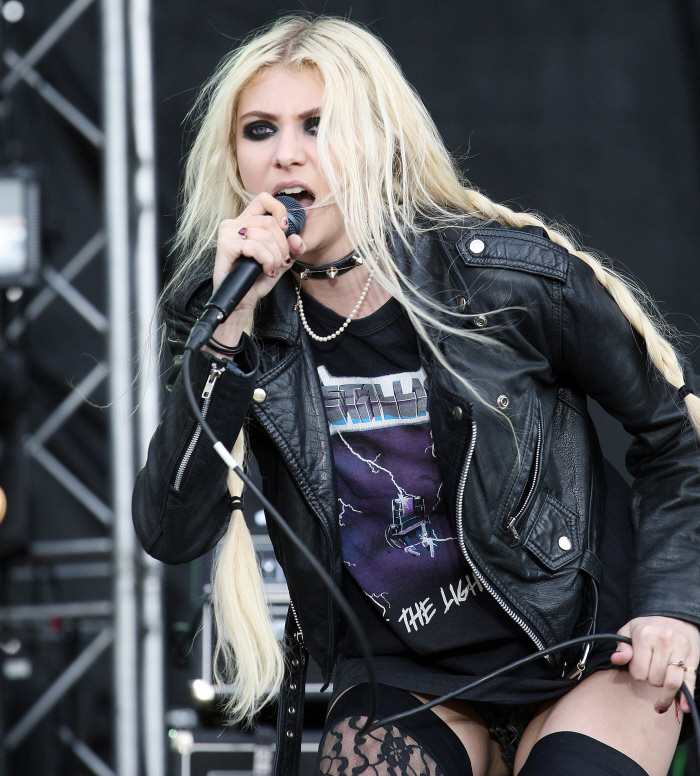 Photos courtesy of WENN.