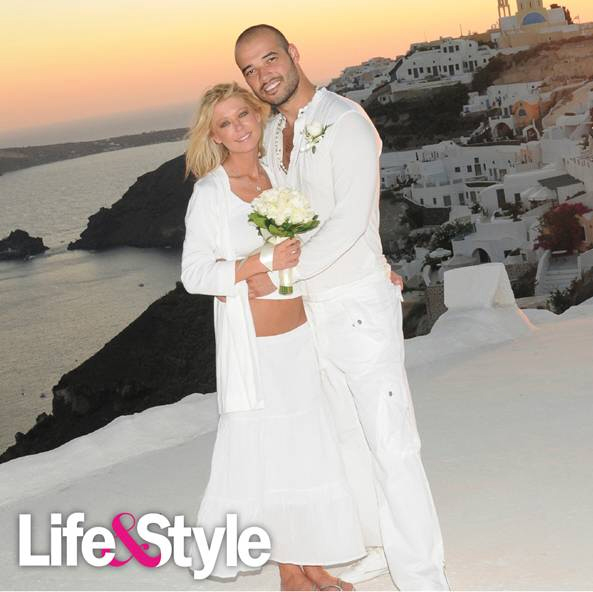 For Tara Reid, this week has been a very exciting one indeed. First, she stunned us all by getting engaged and married in the same day. Initially, Tara kept the lucky man's identity so shrouded in secrecy (and booze) that even her rep didn't know who she married; as a result, some poor Danish businessman got fingered as the groom. Eventually however, Tara revealed her ridiculously fake-looking ring and the identity of her actual random husband, Zack Kehayov. And then Life & Style published the above photo (which featured a very bad judgment call on Tara's behalf to bare her wonky stomach) of the blissful couple in all of their random, drunken happiness.
Anyway, Tara has squeezed in this honeymoon business before she (inevitably) has to head off towards the "Celebrity Big Brother" set. As such, she's been busily tweeting photos of her honeymoon in Santorini, Greece. While musing over these wee snapshots, Kaiser mentioned that Zack is kind of cute while CB and I both agree that he reminds us of someone but can't quite place who it would be. Oh, I know! He looks like a very liquored-up version of the Old Spice guy (Isaiah Mustafa). Maybe. Seriously though, Tara looks really happy in these photos, but that could just be from all of the excellent Ouzo in which she's been partaking. Of course, Tara's not missing any teeth in these photos, so she can't be that drunk, right? Or maybe she just brought her glue.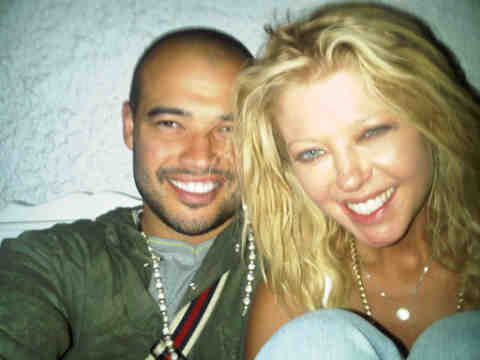 Here, Tara is wearing a shirt with the "Greece" emblazoned upon it. How touristy!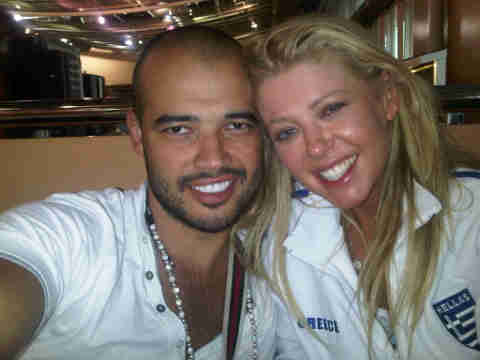 This one I like to call, "Tara on her cell phone. Firing her rep."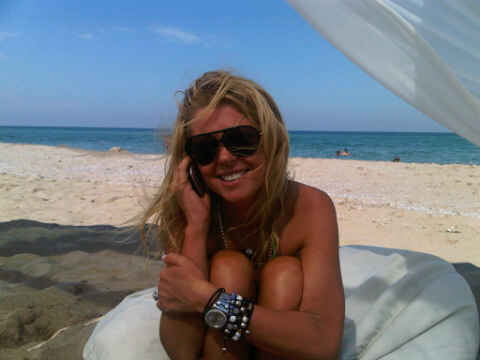 Here, stained concrete next to the rose petals adds just the right touch.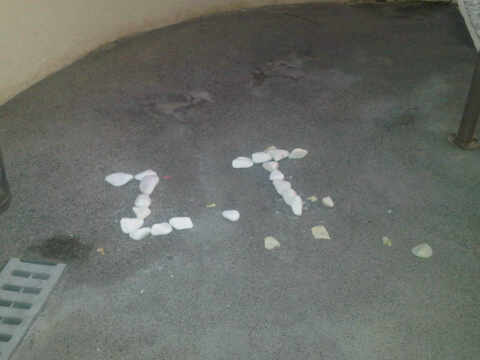 Santorini really is a gorgeous island; and luckily, Tara did not fall into the ocean.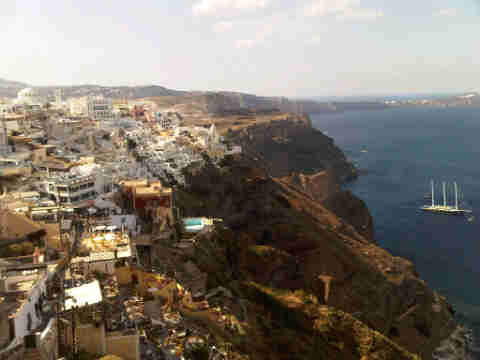 Images courtesy of Twitter and Life & Style