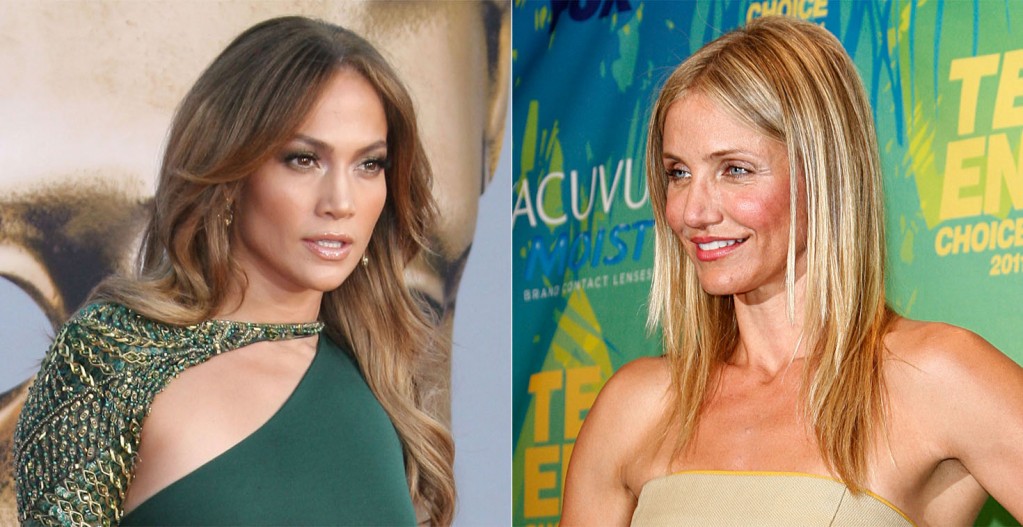 Star Magazine had this recent story about how Cameron Diaz is getting catty about Jennifer Lopez's on set behavior. They're co-starring in that sure-to-be crapfest What to Expect When You're Expecting and allegedly have a mutual disdain for each other. Cameron is said to be more vocal about how much she dislikes Lopez while Lopez just totally ignores Cameron. I could see this happening, although it's in Star so it's possibly fiction.
"Jennifer and Cameron don't like each other," an insider tells Star. "They don't interact much, but when they do, the tension is thick."

The A-listers' frosty relationship is particularly glaring because J.Lo, 42, has bonded with… other cast members [including] Brooklyn Decker [and] has also been linked to her on-screen mate, Rodrigo Santoro. "Cam sees all that stuff and hoopla around J.Lo's divorce from Marc Anthony and whether she's dating Rodrigo as a distraction from work," says the insider. "She's also annoyed by Jennifer's huge entourage, which includes her mom, three assistants, makeup and hair people and her manager. She made a snide comment to the effect of, 'How many people does it take for one woman to film a simple scene?'"

Cameron, 38, has even taken a shot at the acting skills of [J.Lo]… "She said Jennifer has a lot to learn and made a dig about how she'd be better off sticking to her day jobs – meaning singing and judging Idol…"

[J.Lo] "doesn't seem to care," says the insider. "She doesn't talk about Cam or ask about her. She just acts as if Cam doesn't exist."
[From Star Magazine, print edition, August 29, 2011]
I hope that's true since it's so awesomely bitchy.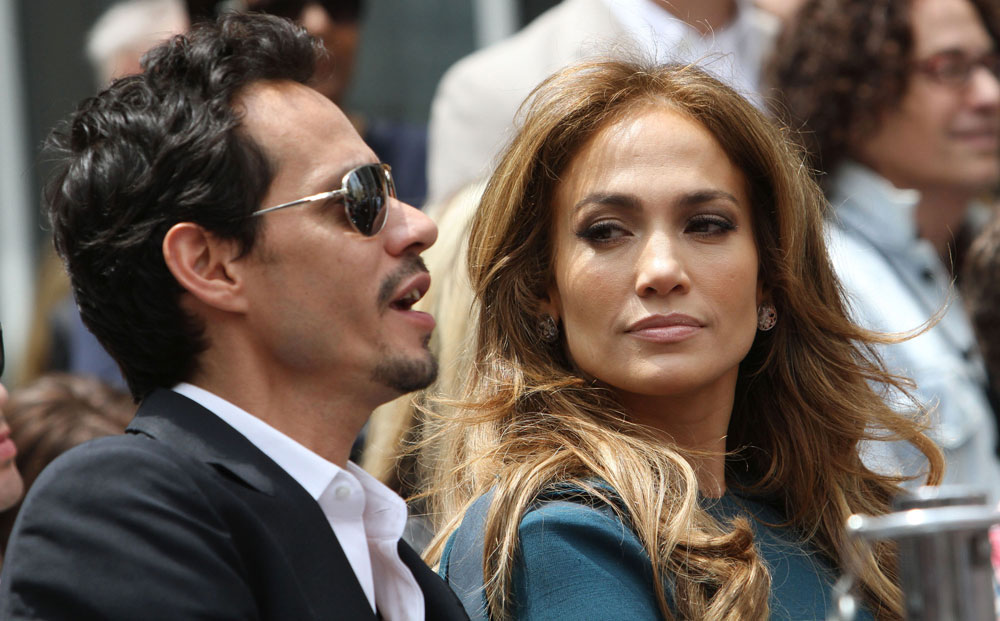 There are tons more stories on J.Lo in this week's tabloids. There's yet another piece in Star, about how Marc allegedly wants his estranged wife back and is making headway in that department. They quote an insider who says "Jennifer is open to not going through a messy divorce. She is actually listening to Marc, and Marc has been trying to mend the relationship… Marc has been calling her a lot, saying he is sorry for the way he treated her and that he will change. And he says he has changed already."
Meanwhile US Weekly has a completely different take on Marc's phone calls to Jennifer. "He calls her nonstop, especially when he's drinking, and they had a huge argument in early August. Marc is constantly harassing her and doesn't think she'll go through with the divorce… she has no interest in reconciling." That sounds straight from Jennifer's camp while the Star take is from Marc's.
And In Touch has Jennifer trying to protect her assets from her Marc's skeletal grubby paws. They quote an insider who says "Marc doesn't want this divorce, and Jennifer thinks he might get his revenge by hitting her where it hurts – her bank account… She won't give Marc one cent of her earnings." But of course they live in California, with Lopez's lawyer telling In Touch "By California law, Marc has a right to half of her earnings made during their marriage." You know she's going to fight like hell. This is about to get interesting.