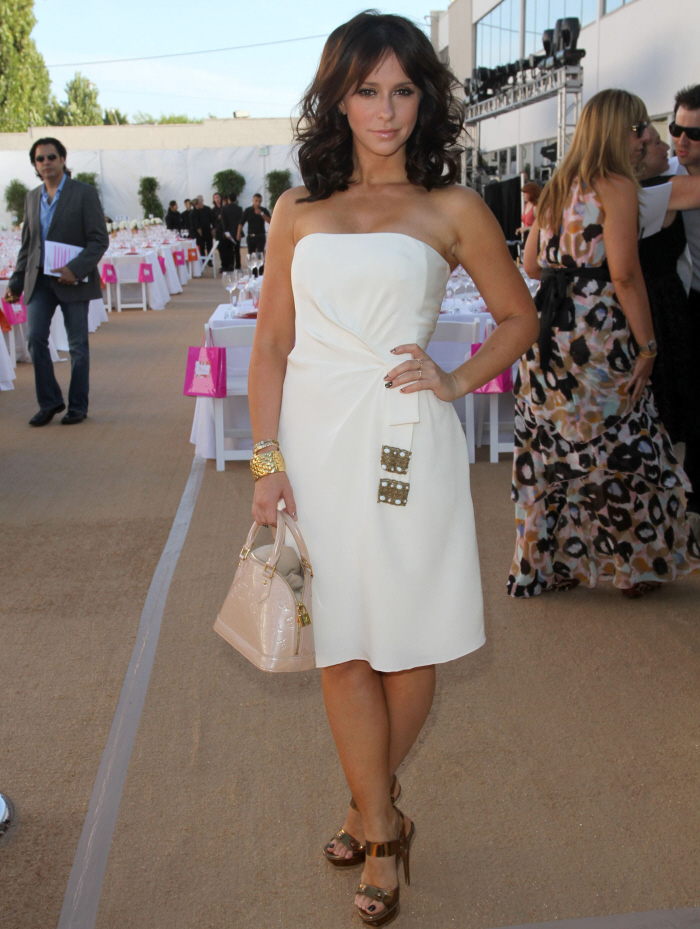 These are photos of Jennifer Love Hewitt at this weekend's Angel Awards in LA. The awards are for supporters of Project Angel Food. The dress is Monique Lhuillier Resort 2009 – which is interesting that J.Love isn't wearing a new dress from some new collection. She probably recycled this look from a previous red carpet, or maybe she never got around to wearing it in 2009. In any case, I actually like the dress. She looks pretty in white, and I like the simplicity of the cut, and I even like the gold detailing, which isn't overdone.
So what do I dislike? Her hair. Granted, I was never going to like bangs on J.Love, and yes, this version of bangs is less offensive than the other, flat-ironed style she was working last week. But this wavy, mom-bangs style looks dated, and it ages her. She has a young-looking face – why is she trying to look ten years older?
In case you were still wondering, J.Love is still single. She told Ryan Seacrest last week, "I have nothing to say except I'm totally single." This is what happens when she's single – she goes out to any red carpet that will have her, and she calls the paps for "candid" photo shoots every damn day. I'm not saying that J.Love or ANY woman needs a boyfriend just to have a boyfriend. I am saying that if you want to avoid the daily photos of J.Love, she needs a man.
PS… Yes, J. Love is hugging on Pauley Perrette from NCIS. I adore Pauley.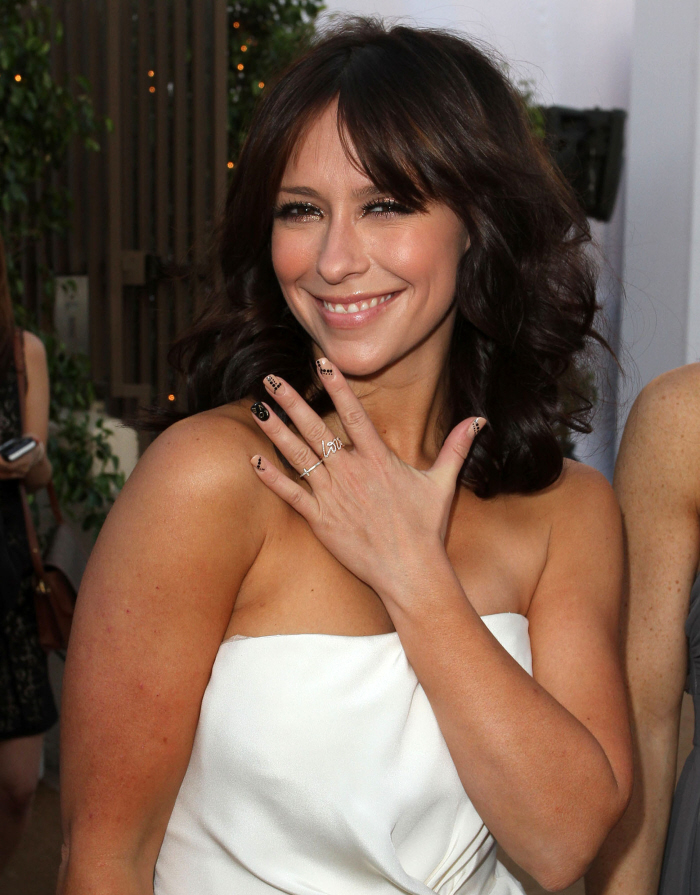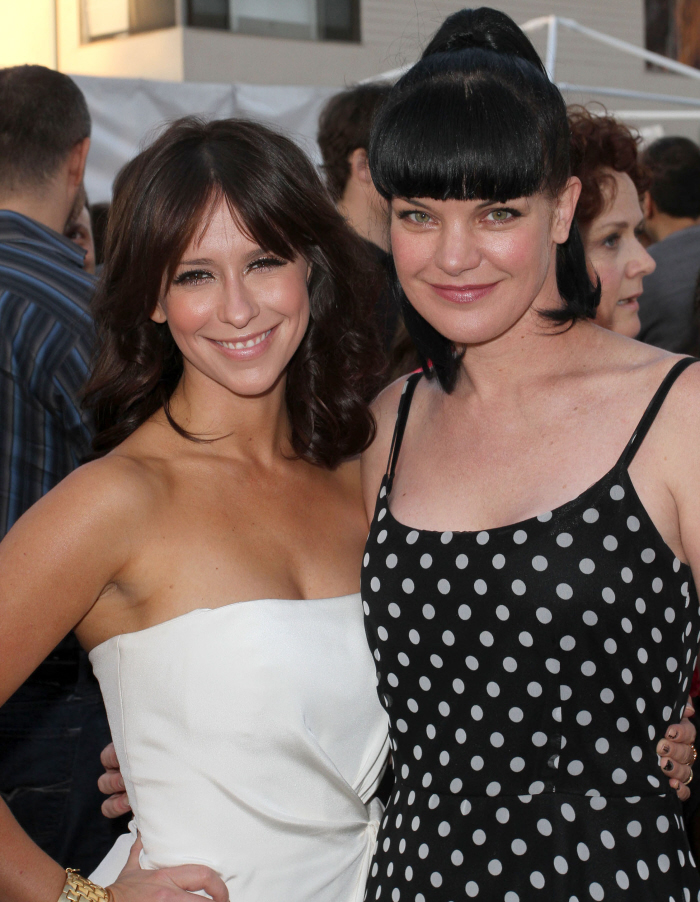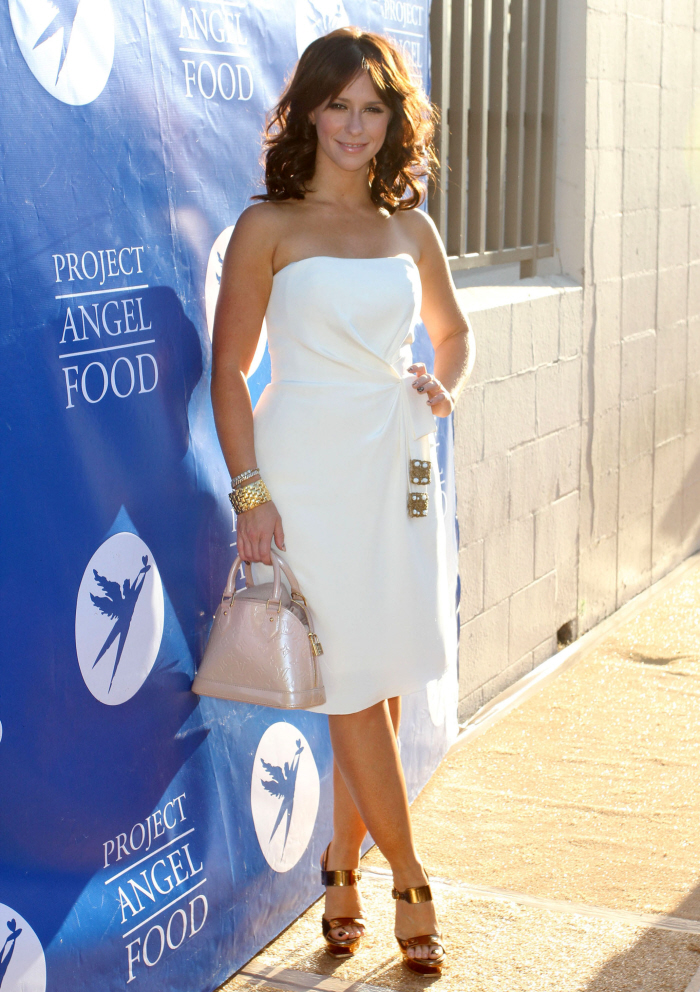 Photos courtesy of WENN.