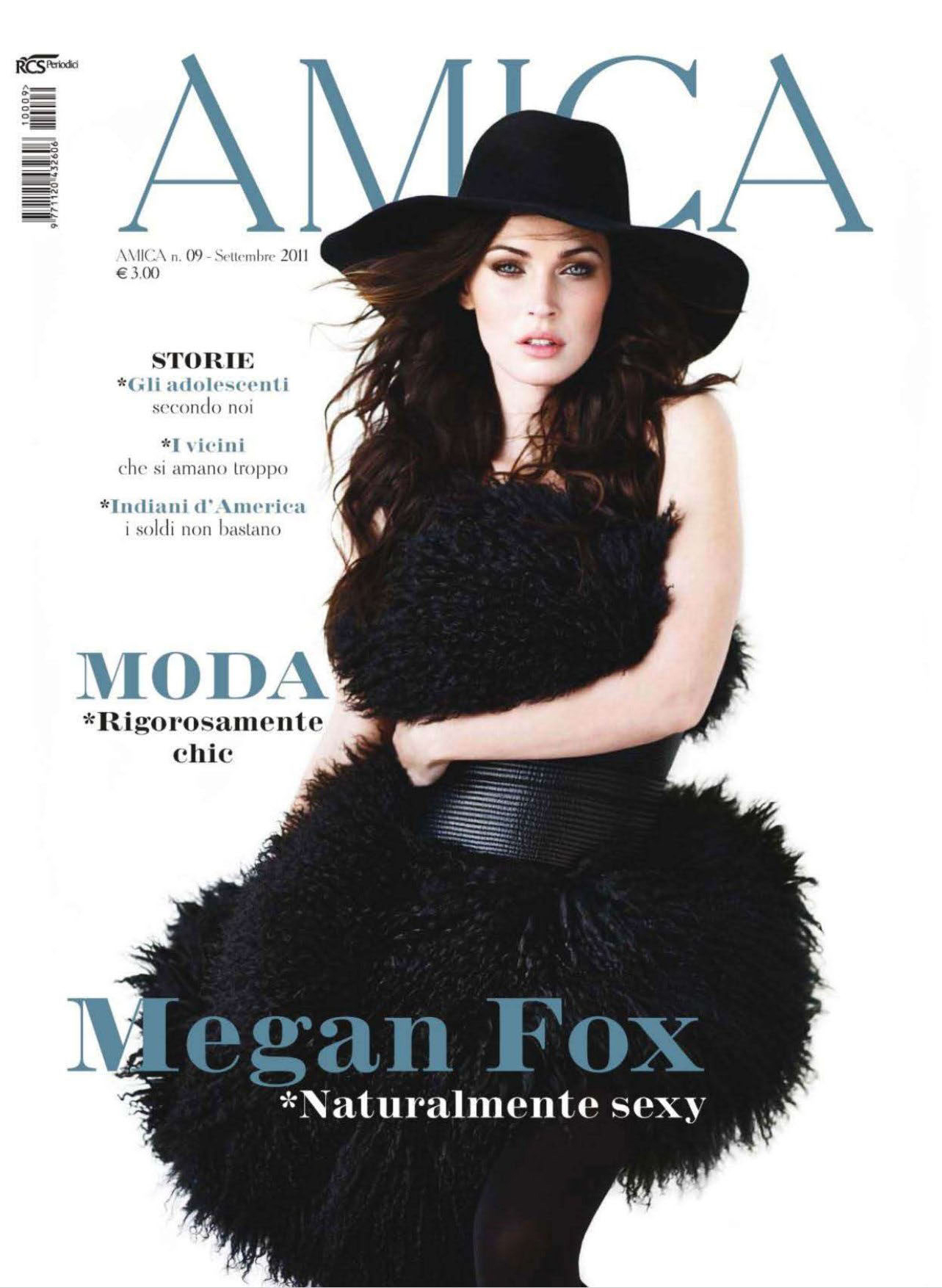 I actually get tired of bashing Megan Fox. Some days I want to find her sympathetic. I want to see her as a victim, because in some sense, she is a victim. She was a pretty girl who could have been the next big thing, and she did real harm to her career through excessive plastic surgery and an unprofessional attitude. These are photos from Megan's cover shoot for the September issue of Amica Magazine, an Italian publication. I think many of the shots are gorgeous – but it doesn't really look like Megan, does it? The girl in these photos just seems like a pretty, vacant, nondescript beauty with little personality and too much manufactured "chiseling". Also: Her 2011 Face only has one open-mouthed expression, which is sad.
But! Megan is in the midst of a new career attempt. She's rebooting her career, taking smaller parts in smaller movies, trying to find a place in comedy, romantic comedy and drama. The excerpts from this Amica interview reveal a more serious girl too – gone are the mouth-farts about how she's "schizophrenic". Of course, this could just be a weird translation:
On what's happening to her Marilyn Monroe tattoo:
"I'm removing it. It is a negative character, as she suffered from personality disorders and was bipolar. I do not want to attract this kind of negative energy in my life."

On her navel piercing:
"Oh, this? I did it when I was 16-years-old because I was a fan of Britney Spears. The only time I tried to imitate someone else. But then I thought it was tacky and so I removed it when I turned 20.

On being dubbed as a 'sex-bomb':
"What they call me sexy is not something that I can operate or shut down at will, but something that shines through as a journey, from how I talk, how I move. On the screen, I seem very sure of myself, but the real world is the place where I feel more conflict."

On if she'd be happy if she had a daughter who wanted to be an actress:
"I would not be happy but wouldn't prevent her from doing so. I just would hope [my child] had a strong character, because you have to be strong to do this job. If she was weak and too emotional, I would not advise it."

On whether there's something about her body that she dislikes:
"Of course, I have a lot of flaws. But I do not tell them – ever."

On how she stays so fit:
"For a year and a half, until about four months ago, I followed a strict vegan diet based on raw fruits and vegetables, no bread, sugar and coffee. But I had lost too much weight. So now I eat a bit of everything. I train three times a week doing circuit training (a series of exercises with tools that improve muscle power, etc) with my trainer Harley Pasternak (the guru of the five factors Diet)."
[From Amica via Celebrity Gossip]
She has gained some weight – she was photographed a few days ago looking like she's gained maybe 10 pounds, and it looks great on her. With some added weight, her face doesn't look so jacked and crazy. As for her new career tract, trying her hand at comedy seems to be paying off for now – she's worked with Sacha Baron Bohen, Jon Hamm and right now, Leslie Mann, Chris O'Dowd, Jason Segal and Paul Rudd. I just hope she's actually done some growing up intellectually. *fingers crossed*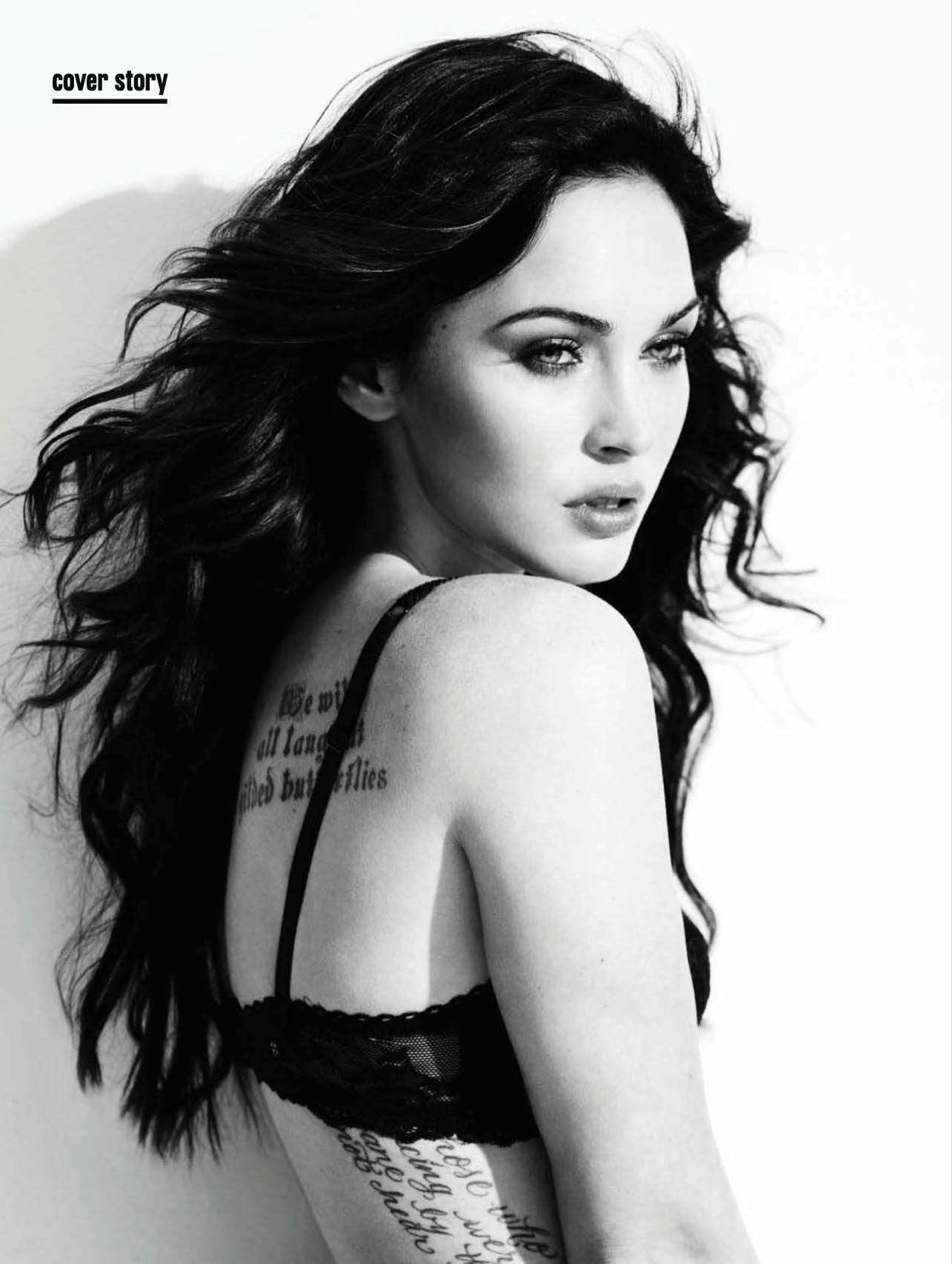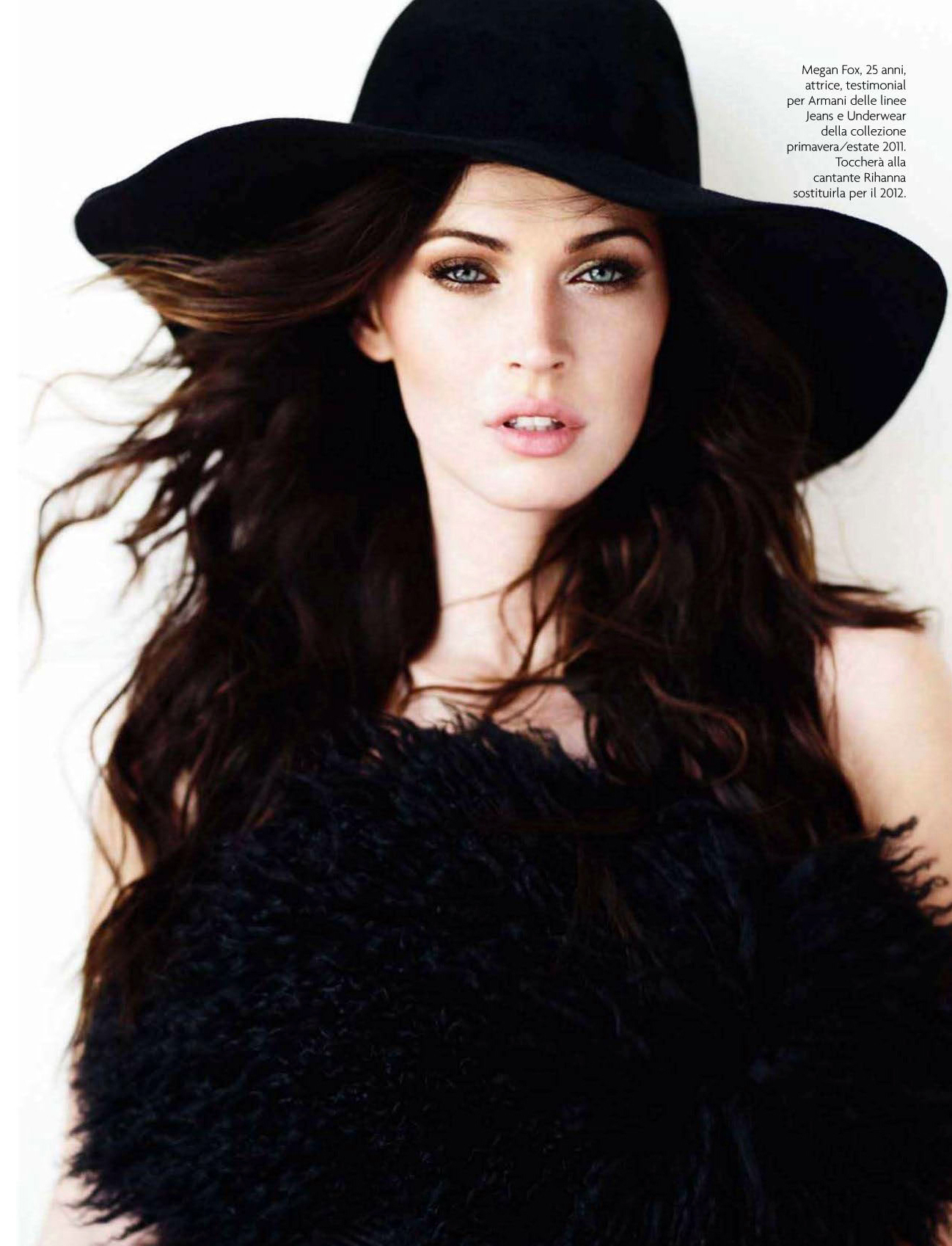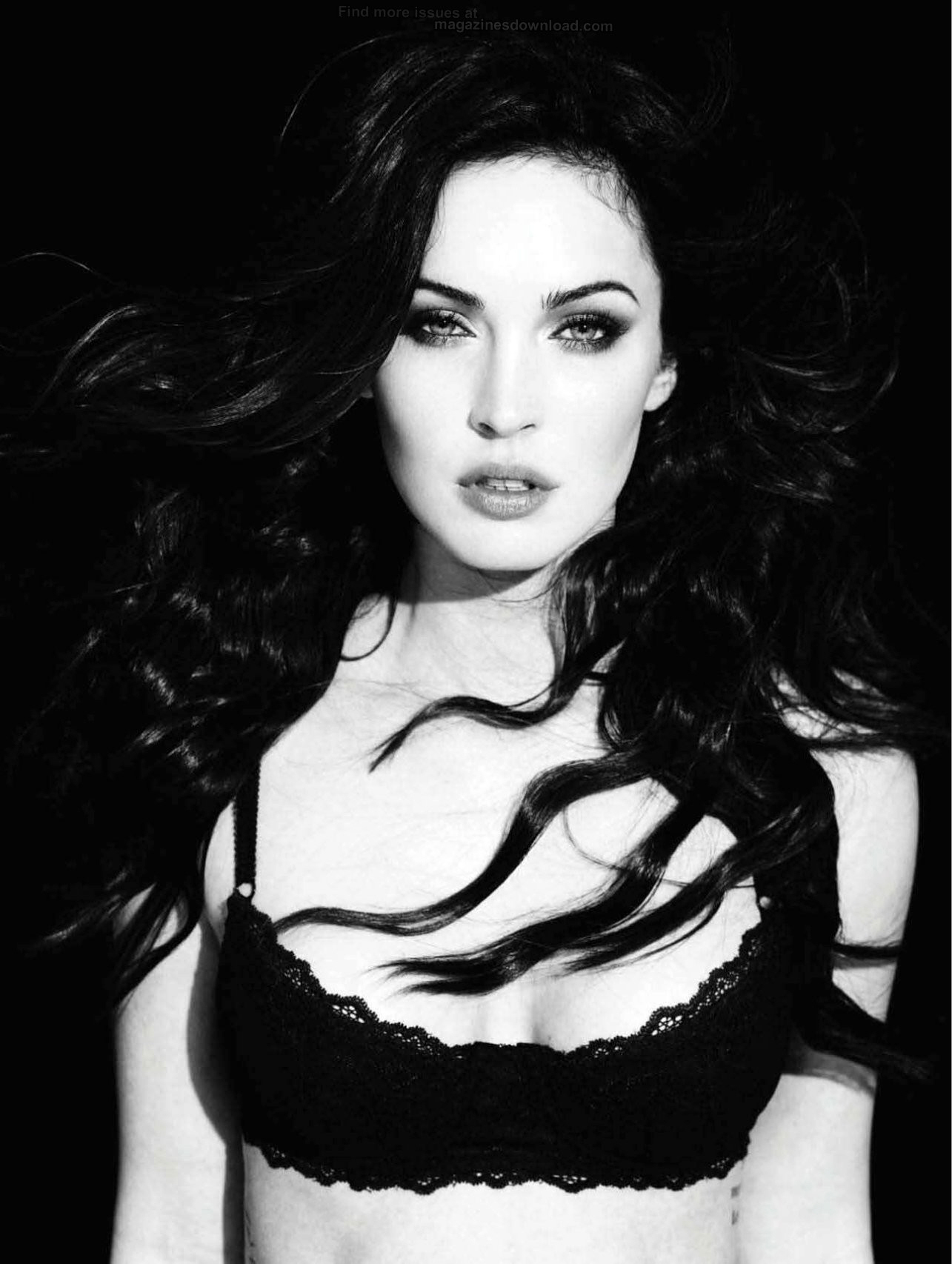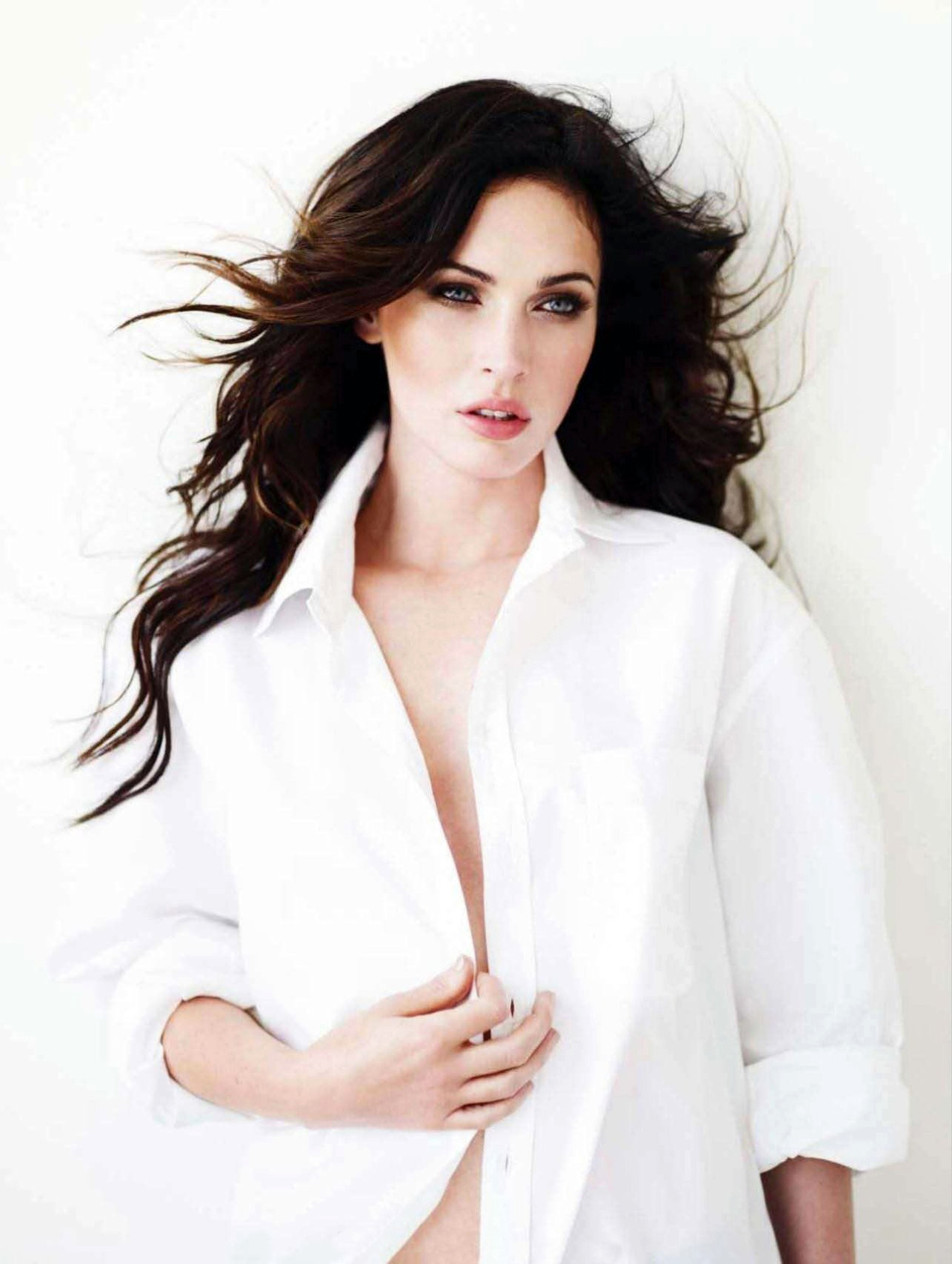 Photos courtesy of Amica, via The Fashion Spot.