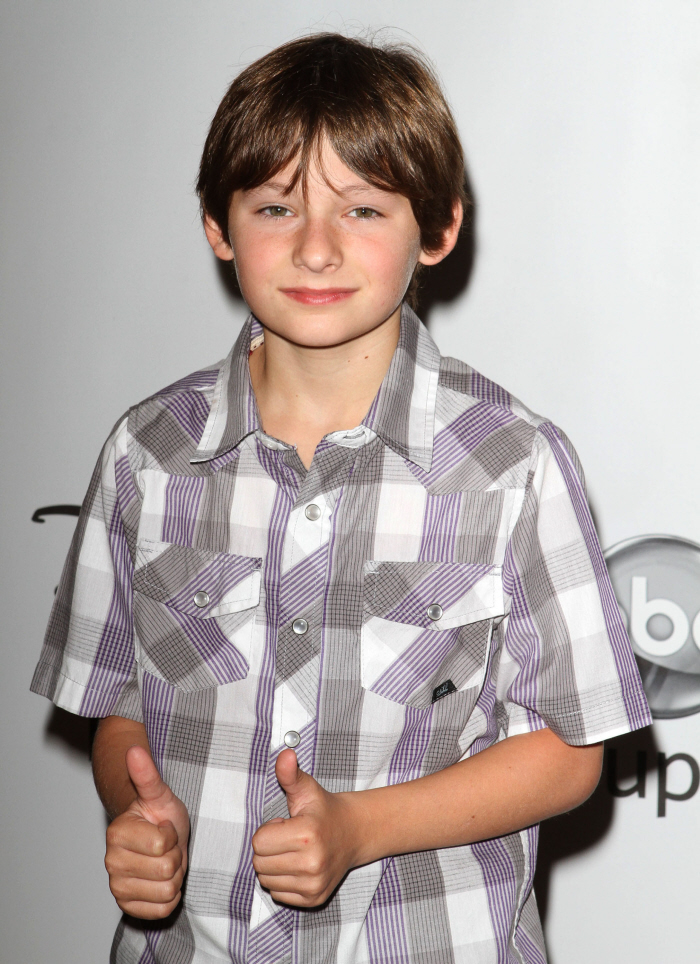 One of the little quirks of Mad Men is that it seems like producers have replaced the child actor playing Bobby Draper (the son of Betty and Don Draper) several times. Allegedly, Bobby has only gotten replaced once, but I really feel like there was at least one other child actor in the mix, making THREE Bobby Drapers. Anyway, the latest and last Bobby Draper, a kid named Jared Gilmore, is out of production now. He left Mad Men for a role on Once Upon a Time, which… good for him? Sure. It's not like Bobby Draper is given that much to do – when we see Betty and Don as parents, it's mostly through their interaction with Sally (Kiernan Shipka). Anyway, as Jared Gilmore was leaving, he gave a little exit interview to TV Guide, and he ended up calling out January Jones:
A new actor will assume the role of Don and Betty's son, Bobby, since Jared Gilmore opted to take a series-regular role on ABC's new Once Upon a Time instead of the seven episodes Mad Men offered.

Jared's advice for his replacement: "Be careful around January [Jones]. She's not as approachable as the others. She's really serious about what she does. Everyone else is so nice."
[From TV Guide]
Ha! January is such an idiot, and now we know that she's mean to kids too. If you listen to January talk about her Betty character, it's clear that January is too stupid to really understand the nuances of what and who Betty really is – January just wants to stand around, looking pretty (which is kind of what Betty wants to do). Incidentally, Kiernan Shipka (Sally Draper) has spoken about her relationships with various cast members, and she never sounds like January's biggest fan either. Kiernan seems closest to Jon Hamm and Elisabeth Moss, both of whom seem to adore her.
Here are some recent photos of January and her bump. She's still pregnant, for the love of God. And she's still getting pap'd all of the time. She won't be getting as much attention now that Jennifer Garner is knocked up, though. Dimple Parade photos sell better than Mystery Paternity Bump photos.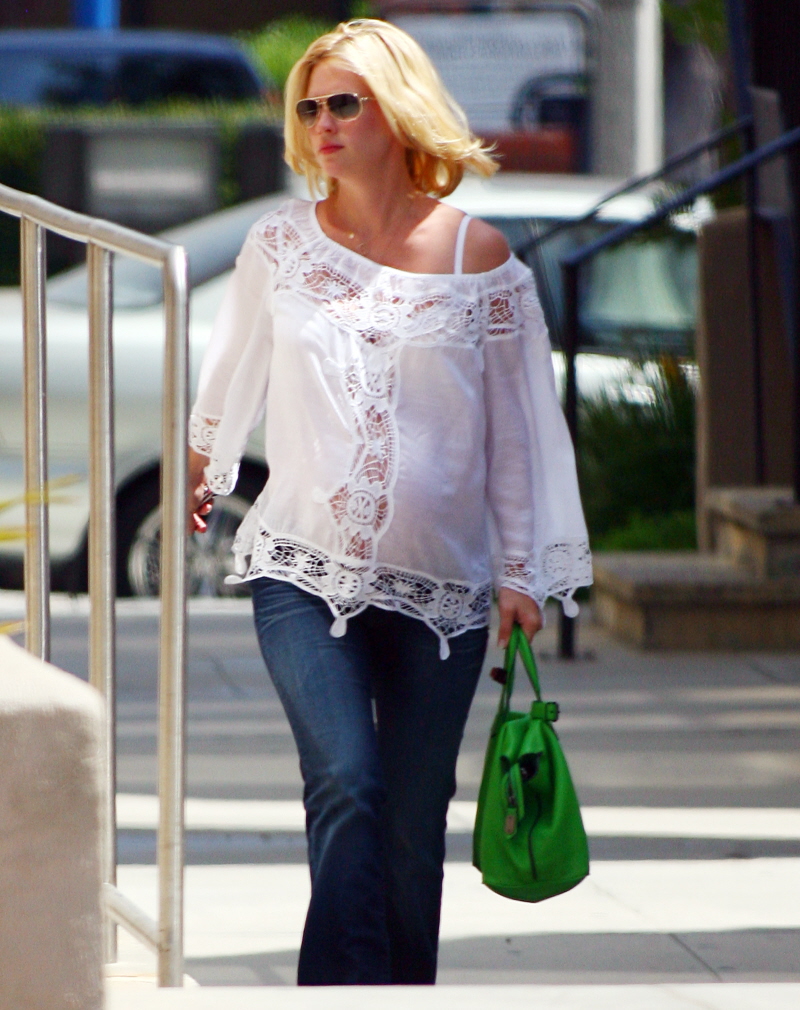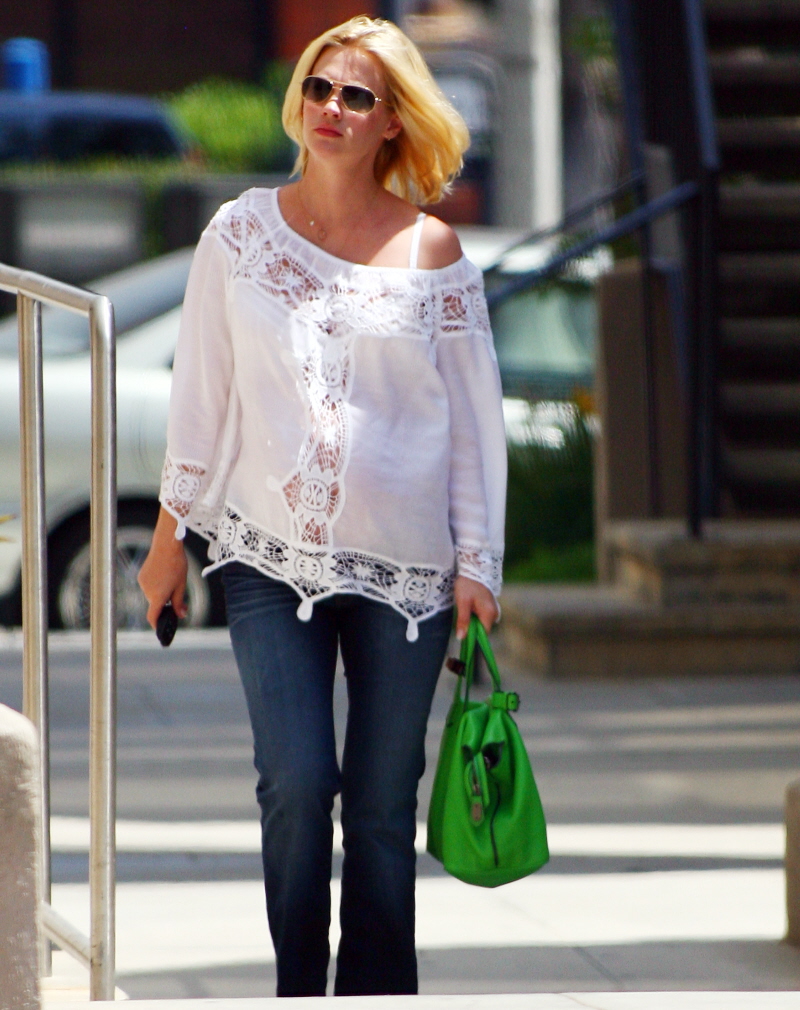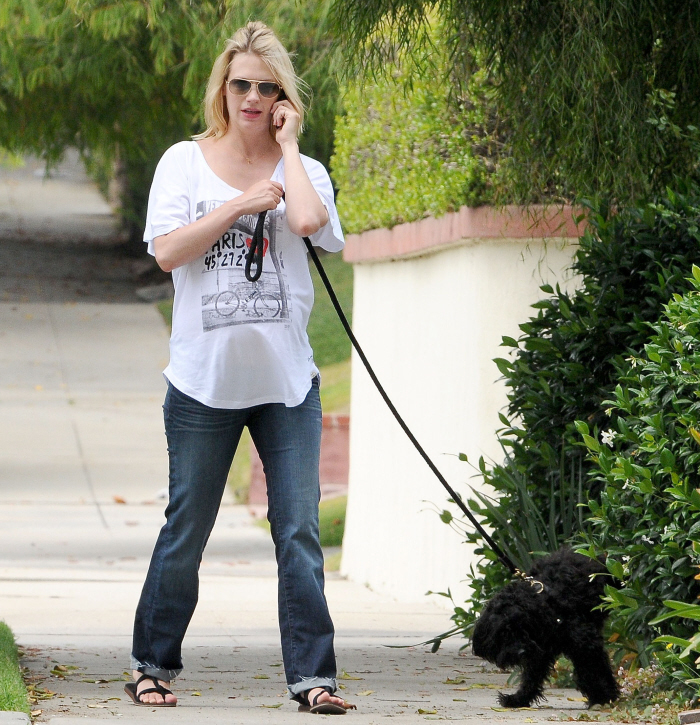 Photos courtesy of Fame & WENN.