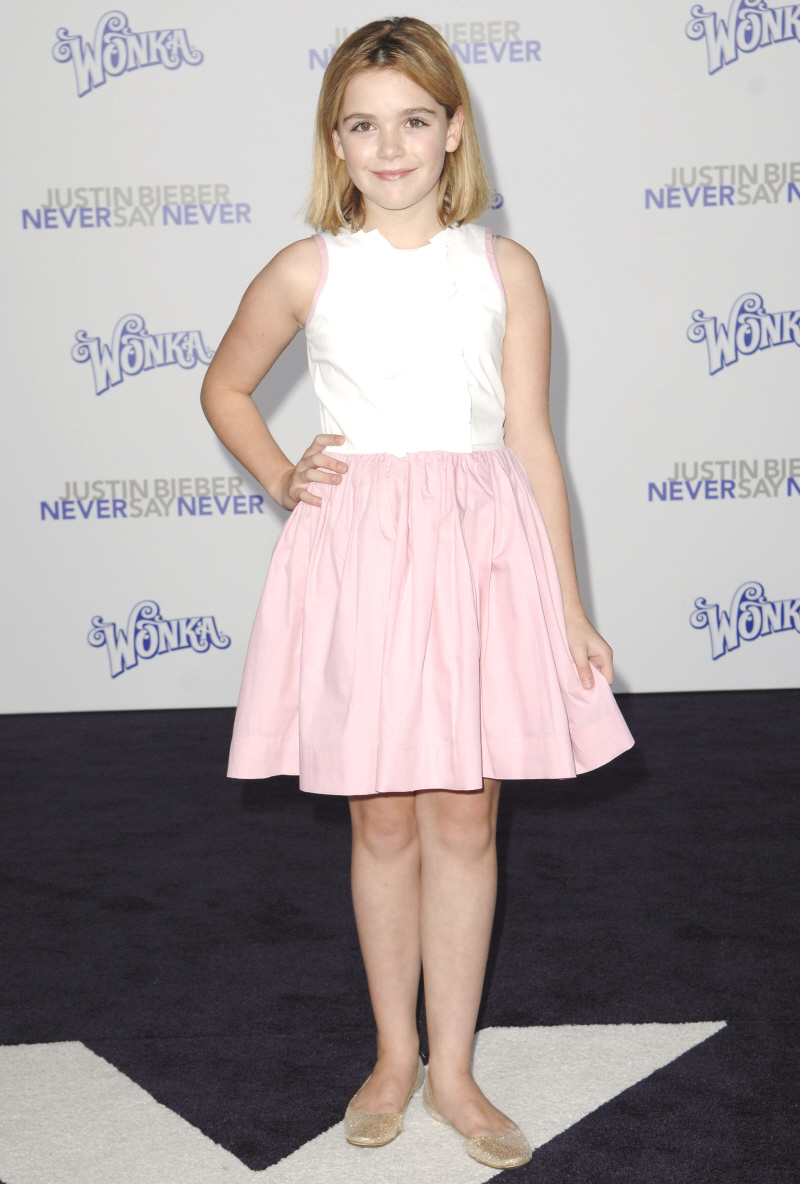 Eleven-year-old Kiernan Shipka is one of the brightest and most talented of all of the young child actors working today. Don't disregard her just because she's working in television – in 10 years time, it's going to be Kiernan versus Hailee Steinfeld for all of the best film roles. Kiernan's most significant role to date has been the part of Sally Draper on Mad Men. This past season, she was bumped up to "season regular" – meaning her name appeared on the opening credits. She is one of the most beloved characters on the show – and that's before you find out how awesome Kiernan is in real life. Last year, she gave a brief, adorable and precocious interview to HuffPo about her Method acting, and her screen mother's emotional distance. And now she's part of New York Magazine's Style issue – the one with Jessica Simpson on the cover. The interview takes place in Kiernan's home, a Los Angeles mansion that her parents paid for with their own hard work (as opposed to their daughter's gigs). Kiernan – or Kiki, as her parents call her – loves fashion, playing the piano, and she proves that even little girls swoon for Jon Hamm. She's completely wonderful:
Kiernan is a fashionista. "I follow fashion trends," she says, tipping her chin a bit to the sky and speaking with the sort of elocution that would have her at the top of her class at Spence. "My closet's full of Papo d'Anjo," she continues. "They're my main brand. I just absolutely love them because the quality is so amazing. Chloé has some amazing kids' pieces, too, and I have a lot of D&G Junior. Grace Kelly is my fashion inspiration—a classic look, with beautiful pieces, and very pretty."

On not seeing all of Mad Men: [Kiernan's mom] Erin doesn't want Kiernan to know about some of these things yet. Erin usually meets with Matthew Weiner, Mad Men's auteur, before the table read of a new season, and he fills her in on any upcoming "adult content." Kiernan is shielded from some of this material. Erin usually watches Mad Men on her own on Sunday night and videotapes it for Kiernan to watch with her on Monday night, when she knows which parts to fast-forward through. Kiernan is fine with this agreement, for now. "When I'm 16, I'm going to sit down and watch all of the episodes the whole way through myself," she declares.

Kiernan on Sally Draper and Betty Draper: "If I was in Sally's place right now, it would be hard, because I wouldn't know what to do," she says quietly. "There's really nothing she can do. She can run away, she can do some crazy things, but really, it's probably best to stay calm." As far as her TV mom, Betty Draper, is concerned, Kiernan doesn't have many kind words. "I think Betty's not where she wants to be in life: She didn't want to have kids, and now maybe the divorce isn't the perfect life that she really imagined," says Kiernan. "Also, Betty is definitely not a nice person in general. I think she just has a mean soul."

Kiernan on Don Draper: On the other hand, the mention of Don Draper makes Kiernan, like the rest of womankind, go a little weak. "Don is always trying to be a good father," she says. Then she reconsiders, perhaps thinking of his habitual philandering, if those parts didn't get fast-forwarded. "Maybe he's not the best person, but he always tries to be a good father—he may not succeed, but he always tries."

Jon Hamm on Kiernan/Sally: "Well, I think Don has a relationship with Sally, and like most of the relationships in his life, it's very loaded and changes varying on the circumstances," says Hamm. "Don loves Sally. I think one of his difficulties is in expressing that love unconditionally, or at least finding a way to have that love and that relationship exist outside the damaged relationship he has with her mother. This is one of the things Don finds refreshing and inspiring about Megan—the possibility, the excitement of unconditional love."

On Sally Draper's potential step-mom, and Glen, the creepy boy-next-door: So what does Kiernan think about Megan, Don's wife-to-be and her new stepmother? "Well …" says Kiernan, her eyes widening as she considers the right way to answer. "If Megan and Don were to get married, I guess she would be a good stepmother." (If?) Kiernan also loves the neighbor boy, Glen. "He is not creepy!" she says. "Back then, a lot of kids didn't have divorced parents, and Glen was just showing her the ropes. I think he's just a true friend of Sally's. But now she's moving. So it's a true good-bye between them, not even like a modern-day good-bye." She hangs her head. "They won't be able to Skype each other or text or anything."

Kiernan's relationship with Elisabeth Moss: The actors on set are her friends, and though she says she understands they're adults, so they're not quite her peers, she says she feels close to Elisabeth Moss. Moss likes her a lot, too. "We consider Sally the fourth Mad Men woman," says Moss. "And that's largely because Kiernan portrays a full portrait of a person. She doesn't seem like a child actor to me."

On making friends her own age: To make friends her own age, Kiernan tries to perform in a lot of kids' plays and musicals at a theater nearby. "I make most of my friends through my extracurricular activities," she says. "A lot of them are just regular kids. I certainly know quite a few kid actors, but I'm not really friends with them. They're all very nice people, but I just don't run in the same circles. I'm more friends with people from my activities." ("My favorite conversations with Kiernan are the ones we have right when we come back to start the new season," says Hamm. "I'm constantly mind-boggled by how much that kid does when she's not 'working.' Makes me feel lazy.")

Extras: She sits primly on a cream-colored couch to answer questions about her favorite TV shows (Modern Family, Big Bang Theory), her favorite movie (An Affair to Remember), and her favorite food (sushi, particularly crab rolls and yellowtail sashimi). She likes to golf. "It is fun, though it can be stressful, when you think, Man, why didn't I hit that shot how it was supposed to be hit?" She would like to go to Yale and Juilliard, and she also likes to cook. "I watch the Food Network all the time. I love baking cupcakes. I'm not really good at baking any sort of layery thing," she says. "I love going to the farmers' market for ingredients. I really love exotic fruits like litchis and rambutans."

Kiernan on Justin Bieber: Kiernan goes wild. "I love him," she squeals, her eyes lighting up with the same excitement she experienced when she came up with Burbloody. "I would love to meet him." She bites her lip. "But I wouldn't be allowed to date him. I can't date until I'm 16."
[From New York Magazine]
I love that Jon Hamm consented to an interview about his on-screen daughter. I get the feeling that he and Kiki are probably pretty tight in real life, which just proves that Jon Hamm can literally make every woman, regardless of age, love him. And when Jon and Kiki have their scenes together… they're incredible. They pop. They make me cry too.
But, yeah, Kiki is going to rule the world one day. Just wait.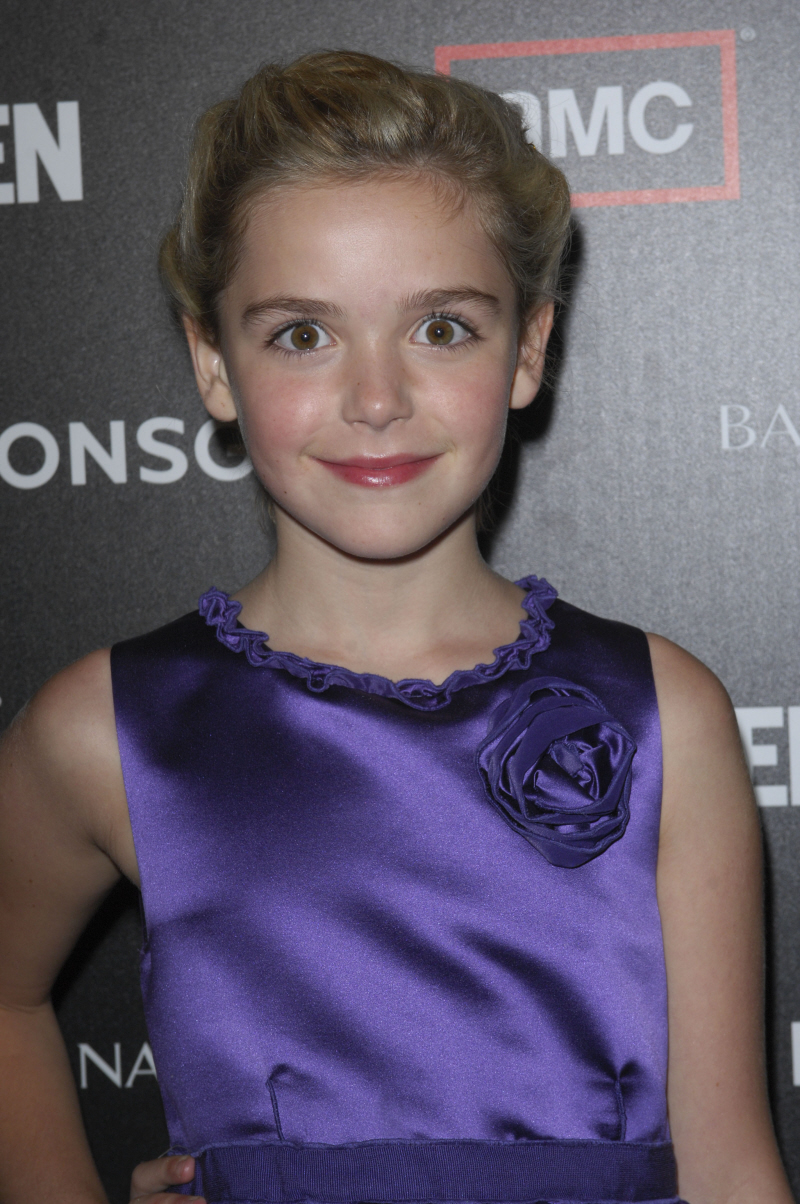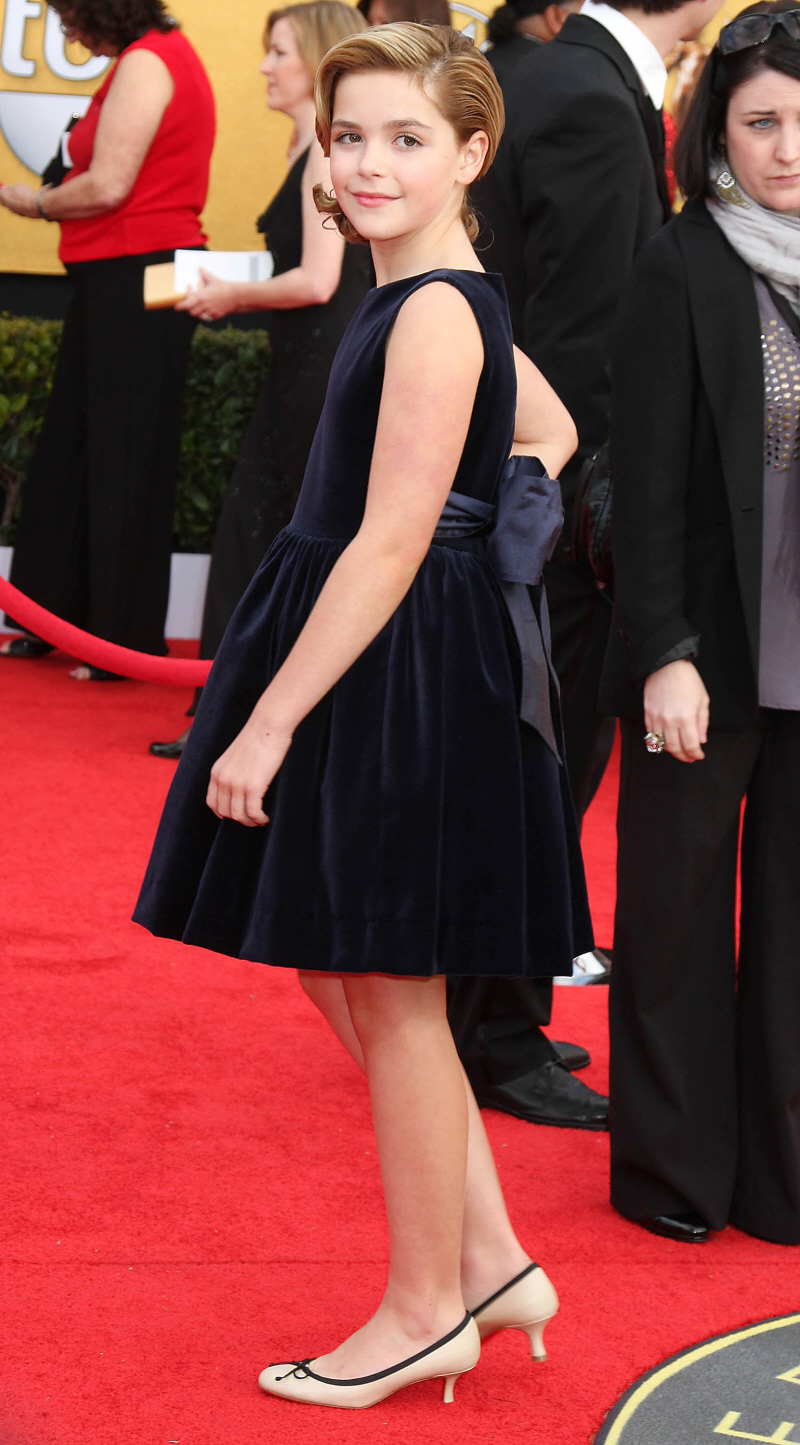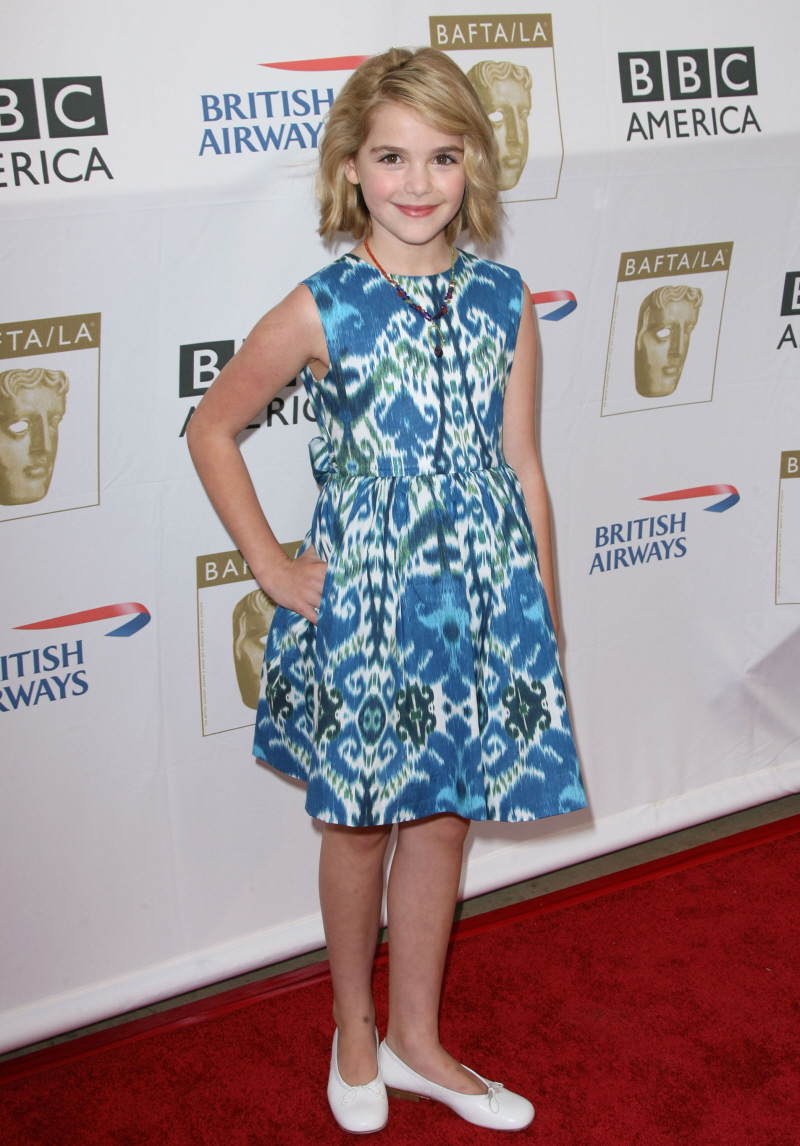 Photos courtesy of WENN.