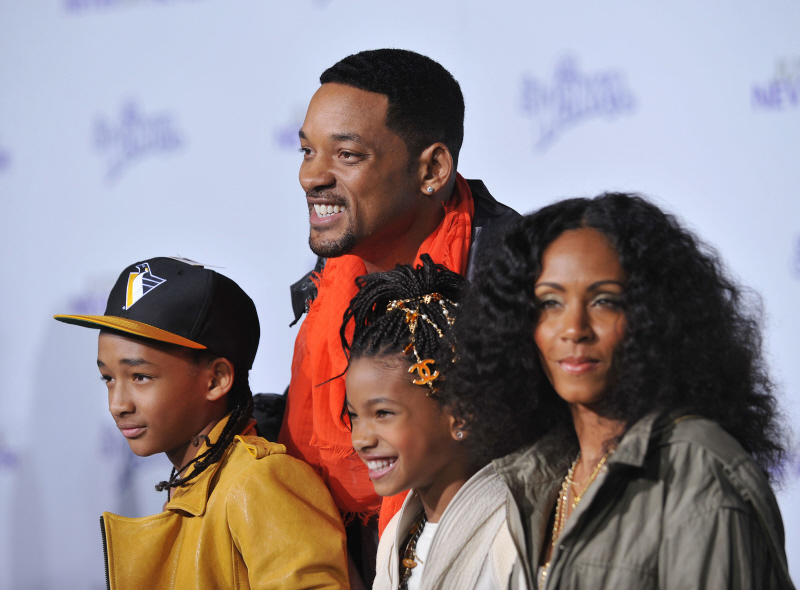 Jesus! Just the other day, I was thinking about how slow it was going to be this week, and how we wouldn't have much gossip until September, when the film festivals and Oscar campaigns begin in earnest. I actually thought to myself, "I wish some big couple would break up. Someone exciting." Well… something might have happened. MIGHT. In Touch Weekly (via The Mail) is reporting that Will Smith and Jada Pinkett Smith have separated.
Just last month they opened the doors of their luxury Malibu home and happily posed for a revealing and intimate family photo shoot.

But Hollywood power couple Will Smith, 42, and wife Jade Pinkett-Smith's seemingly picture perfect marriage has now come to a shock end, according to a new report.

The pair, who have been married for 13 years, are said to have decided to call it quits, according to America's In Touch Weekly magazine.

This will be the second marriage to end for Men In Black star Smith who divorced former fashion design student Sheree Zampino in 1995 after three years together.

The couple had a son, Willard Christopher Smith, also known as Trey, who is now 18.

He later dedicated his 1998 single Just the Two of Us, to Trey. Lyrics included: 'It didn't work out with me and your mom/But yo, push come to shove/You was conceived in love.'

After his divorce, Smith found comfort in Jada, whom he had first met in 1990 when she auditioned and was rejected for the role of his girlfriend on his hit TV show, The Fresh Prince.

In 1997, they married in a lavish ceremony at a mansion near her hometown of Baltimore in front 100 friends and family.
[From The Mail]
When TMZ contacted Jada's rep, Karynne Tencer, she said, "What? In Touch said that? I know nothing about this … Lord. I'm going back to bed." So obviously, this is still in the "In Touch Weekly is reporting it, for what it's worth" stage of gossip developments. Nothing has been confirmed, and if ITW's story is untrue, I tend to think Will and Jada could possibly sue. If it is true, then what a coup for ITW, and I expect Will and Jada will release a statement to People Magazine or Us Weekly shortly.
UPDATE: Us Weekly got a denial from an "insider" who claims that ITW's report is "100 percent not true…It's total bulls***." Radar also has some unnamed sources denying the report:
"This is absolutely not true," a family member –who did not want to be identified – exclusively told RadarOnline.com Tuesday about the rumors that the couple has broken up.

"No way are they splitting up. They are totally together and are not separating," the family member said.

Meanwhile, a separate source that works very closely with Smith at his production company, Overbrook Entertainment, exclusively told RadarOnline.com: "The rumors are not true. Not sure who the source was but they are wrong. All is good in their relationship."

Reports that Will and Jada, the Hollywood powerhouse couple who have been married for 13 years, surfaced Tuesday and the report was quickly shot down by those close to them.

"They're happy and married still," the family member said when asked about the rumored split.
OK, can I just say something? I thought the report from ITW was suspicious, but now I'm getting more suspicious because Jada and Will haven't flat-out denied it. There is nothing around from their reps, no named sources going on the record about their marriage. It's weird. Very sketchy.
UPDATE #2: Another Us Weekly report, and this time they spoke to Jada's rep who didn't outright deny the separation story, but did deny the alleged affair with Marc Anthony…? Apparently, ITW's report claims that Jada and Marc had an affair, and THAT is what lead to Will and Jada's separation. The rep says, "Everything about Jada and Marc Anthony is false… In regard to Jada and Will, I will not comment on their personal lives." Meanwhile, Will's son Trey went on Twitter and said, "Did WillandJada split? No they did NOT split ! False information ..its not true. Will and Jada getting a DIVORCE ..NOT TRUE AT ALL !! Everyone can think what they want ..even if its not true #Lame"
UPDATE #3: Finally, a real denial from Will and Jada, via a joint statement to People Mag: "Although we are reluctant to respond to these types of press reports, the rumors circulating about our relationship are completely false. We are still together, and our marriage is intact."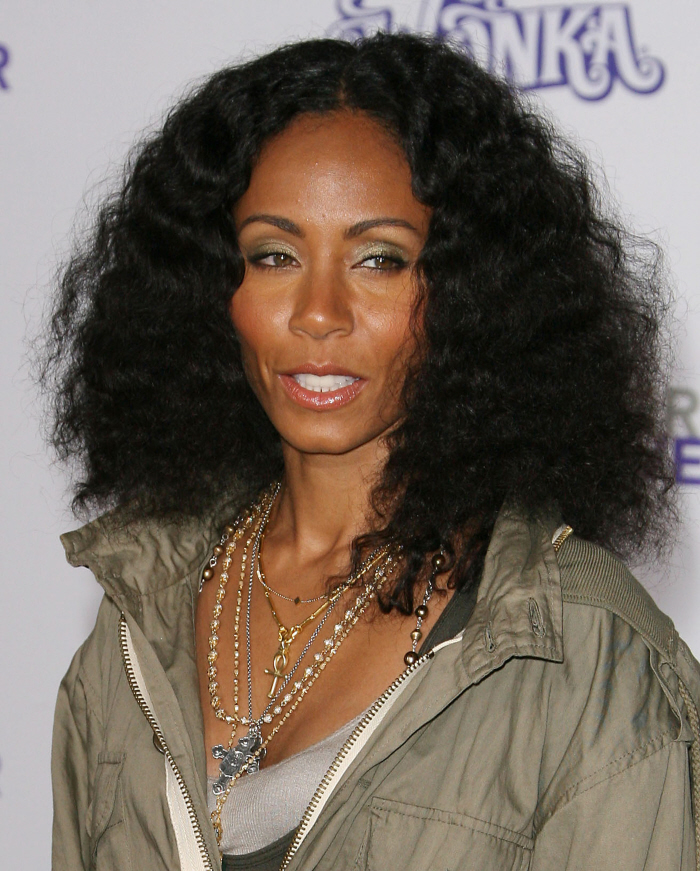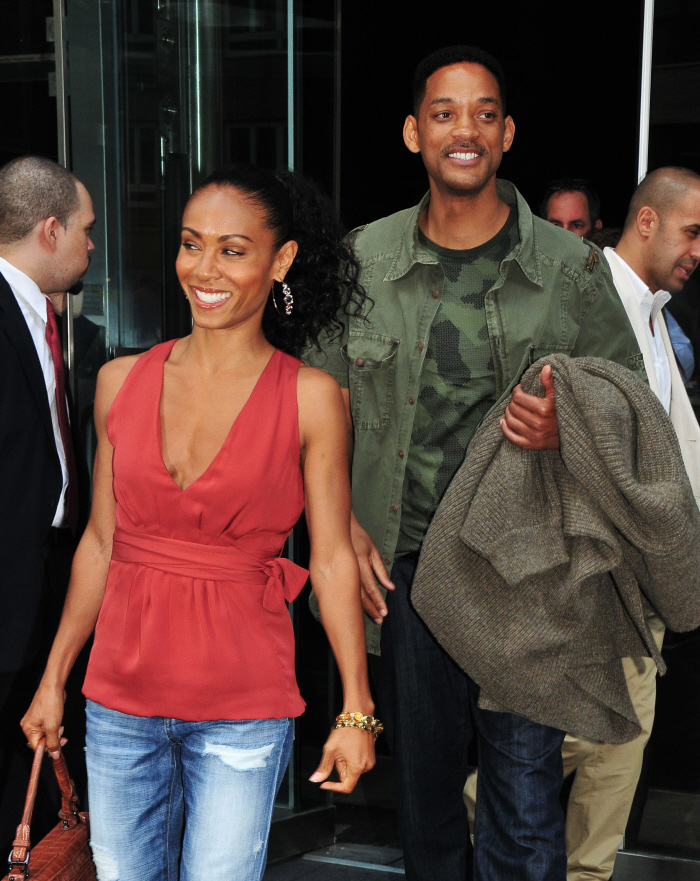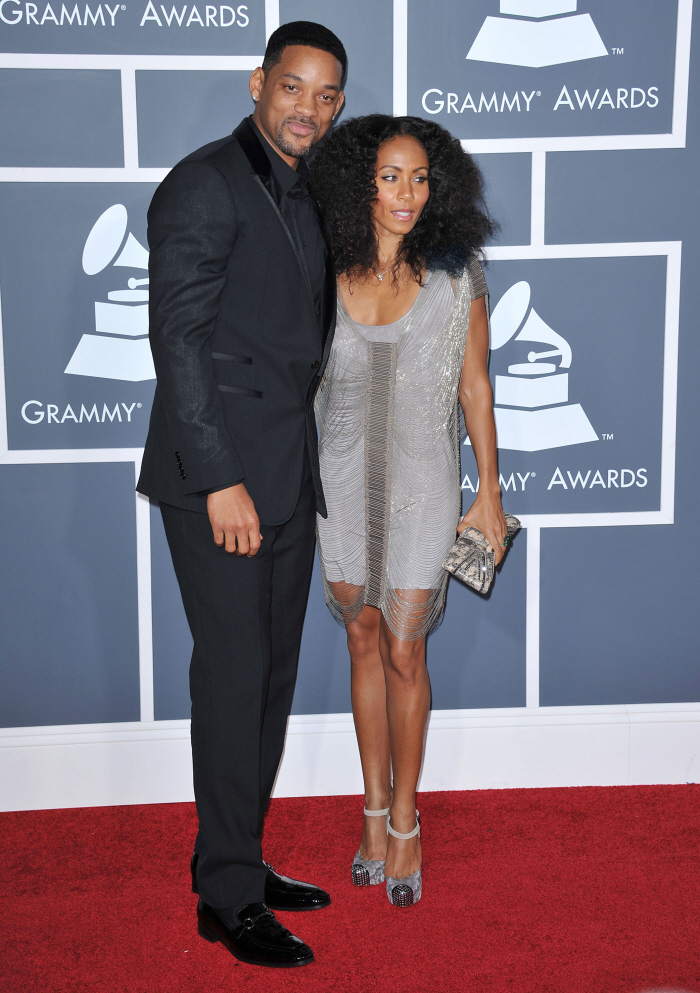 Photos courtesy of WENN.