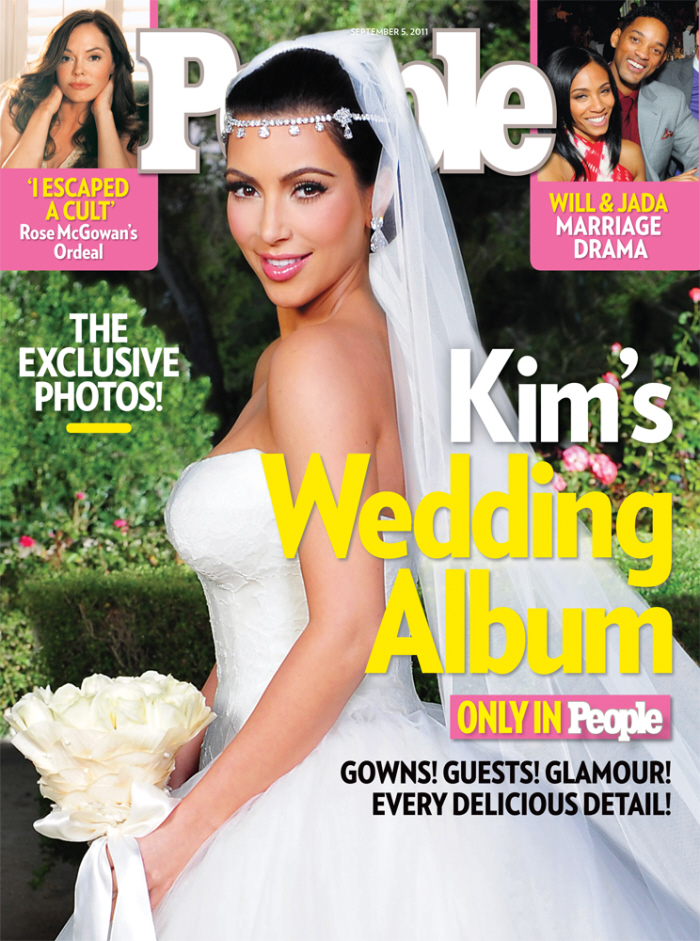 Prepare yourselves. Gird your loins. This is the post for the twenty-million stories about Kim Kardashian's wedding. I feared that today would be like this – all of the tabloids are coming out, and Kim's wedding crap is featured on everything. Let's just take a deep breath and knock this junk out quickly:
*People Magazine put Kim on the cover, obviously. I hate her headpiece, it's so… "LOOK AT MY KATFACE." The People story online is basically just trying to get you to buy the special wedding issue, but Kim tells the mag, "It was like we were in heaven." Kris Humphries says: "I'm going to remember how perfect it was." Kim says she felt like a princess in her Vera Wang gown. Meh.
*Kim borrowed $10 million worth of jewels from Lorainne Schwartz. It was mostly the headpiece.
*Us Weekly has a story asking if the wedding was "Fairy tale or fake?" The wedding could end up earning $17 million, and everything was overblown and tacky. One guest says, "There were rhinestones up the wazoo! It was 100 percent Kardashian." There were "200-plus staffers and plenty of TV cameras documenting the whole thing for an October TV special on E!." Another guest says, "It's so hard to take it all seriously. Everybody felt awkward, like it was all for the cameras and more like a TV show than a wedding." And apparently the Kardashians were telling everyone, "This is our version of the royal wedding!" FYI: The groom's family "mostly looked appalled by the entire thing," but they "cheered when Kim and Kris were pronounced husband and wife."
*Kris Humphries's teammates call him "Kate Middleton". Because he "just married into royalty." Eyeroll.
*You know how millions of dollars were spent on the wedding? None of it went towards getting the Humphries family to California. They paid for their own economy class tickets.
*I don't know what's happening with the honeymoon. For a while, Kim said they weren't doing one until next year, but apparently they flew to Naples, Italy and are there now.
Here are Mr. and Mrs. Humphries yesterday at JFK: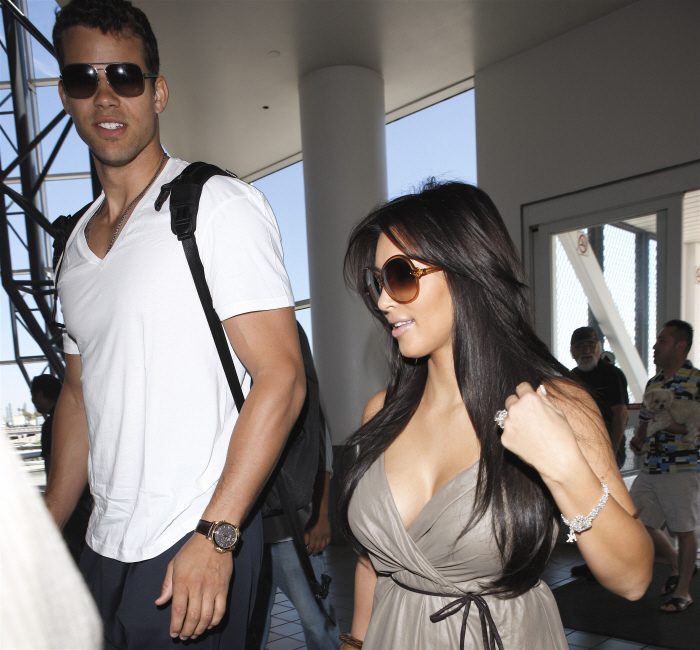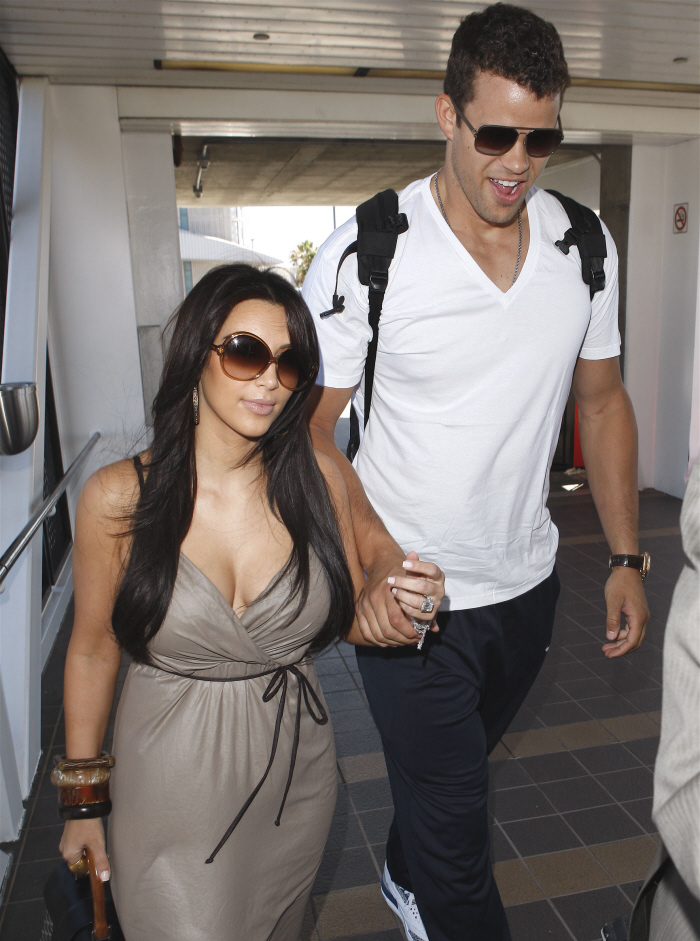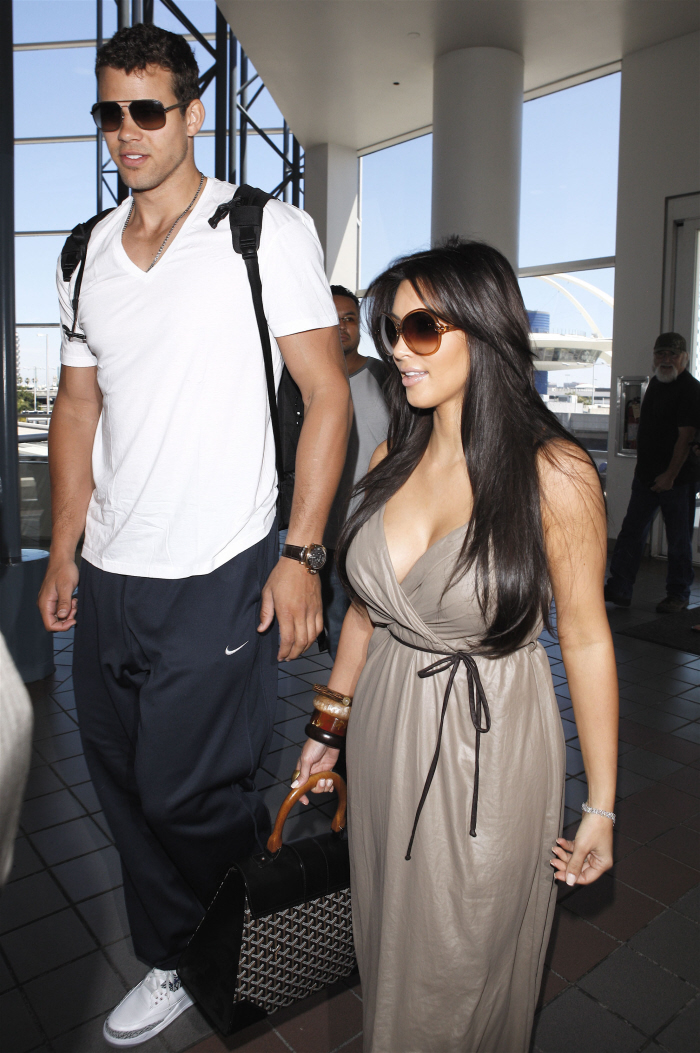 Photos courtesy of WENN.