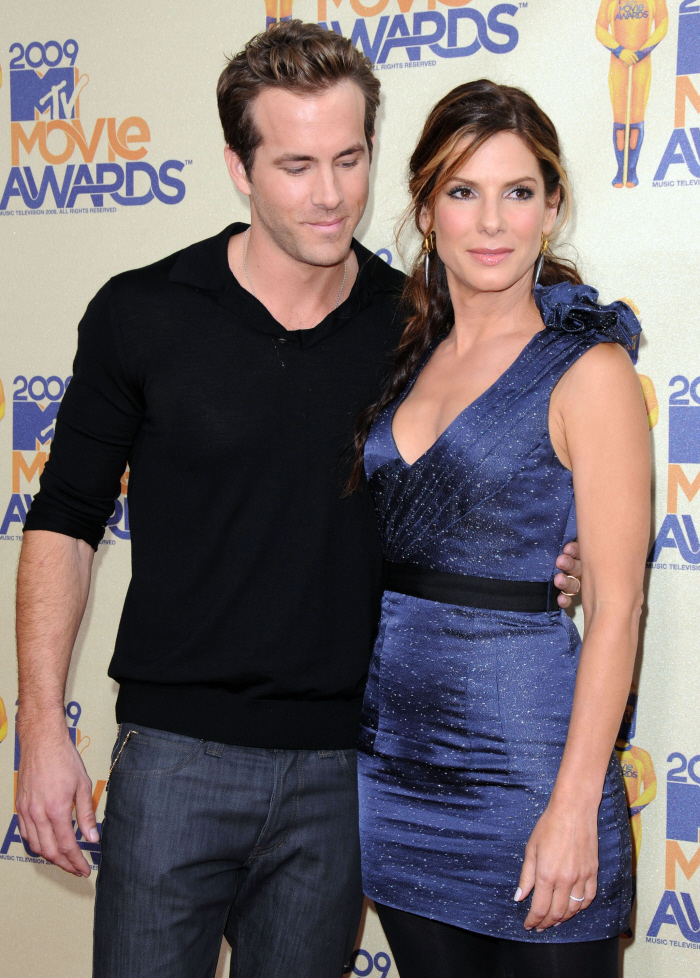 CB gets excited at the thought of Sandra Bullock and Ryan Reynolds possibly being together for real. Personally, I don't like the idea (or the reality). I'd like to see Sandra with a nice guy, someone emotionally strong and care-taking, who will have her back. Preferably, I would like to see her with a non-actor, perhaps a producer-type or mogul. Ryan just seems like he's still dealing with issues, mostly from his divorce, but possibly also some personality issues that are on-going. Anyway, last week, Sandy & Ryan were spotted hiking together in Wyoming with little Louis, so obviously, they're engaged now. According to Star Magazine. So… sorry, it's not on.
For years there have been rumbles of a romance between these Hollywood A-listers and sources say they're finally giving love a shot!

Sandra Bullock might have finally found Mr. Right in her long-time friend Ryan Reynolds. The Proposal co-stars were spotted hiking near her Jackson Hole, Wyo., home on Aug. 12 which reignited rumors that they were more than just good friends. A source tells Star that during the two-mile hike around Jenny Lake, Sandra and Ryan talked about spending their lives together.

"As the day went on, they started thinking about it, and soon the thought of spending their lives together didn't sound all that ridiculous," the source says. "It sounded wonderful."

Ryan hiked the entire Grand Teton National Park trail with Sandra's adopted son baby Louis on his back. The source says Ryan already feels "like a father" to Louis and he was already talking about buying him a 1968 Mustang or a Harley when he gets older.

Despite the 10 year age difference, Sandra and Ryan reportedly seemed smitten while at their favorite local restaurant, Rendezvous Bistro.

"They enjoyed a few drinks and were very comfortable around each other," an eyewitness says. "They seem to fit together, like it's a really easy and fun relationship."

This is a far cry from Sandra's very public breakup with her philandering ex-husband Jesse James. They officially divorced in June 2010, while Ryan and his wife Scarlett Johansson divorced that same year but in December.

"Ryan is such a sweet-heart, everyone is giving them the stamp of approval," a source adds. "They have a great foundation for a long-term relationship."
[From Hollywood Life]
See, I don't have a problem thinking that Ryan and Sandy are probably tight, and they probably do joke around about getting married. But they're just friends. Sandra isn't hitting that, I don't think. I think she brings out the best in Ryan, and I think he's someone she can trust and confide in. But romance? Nope.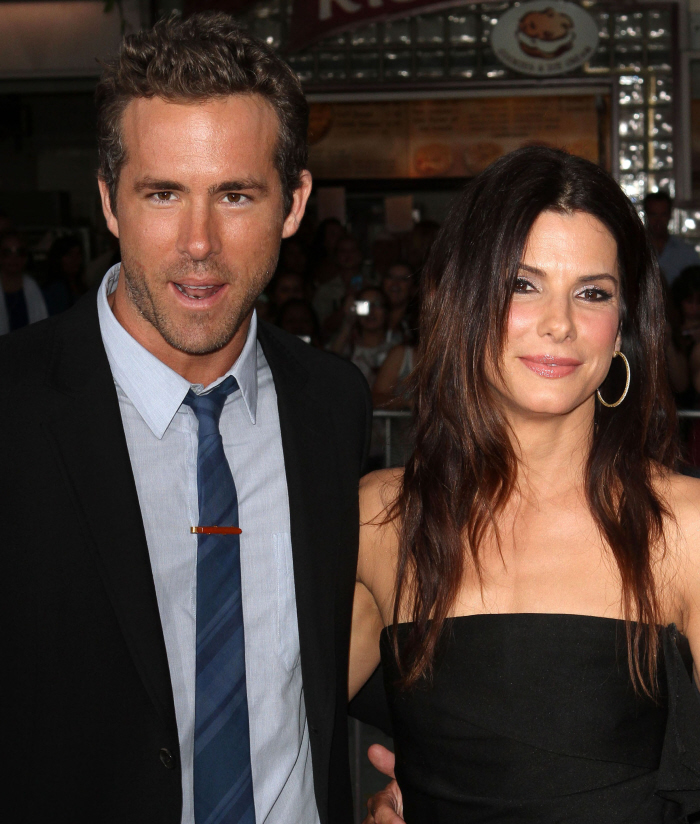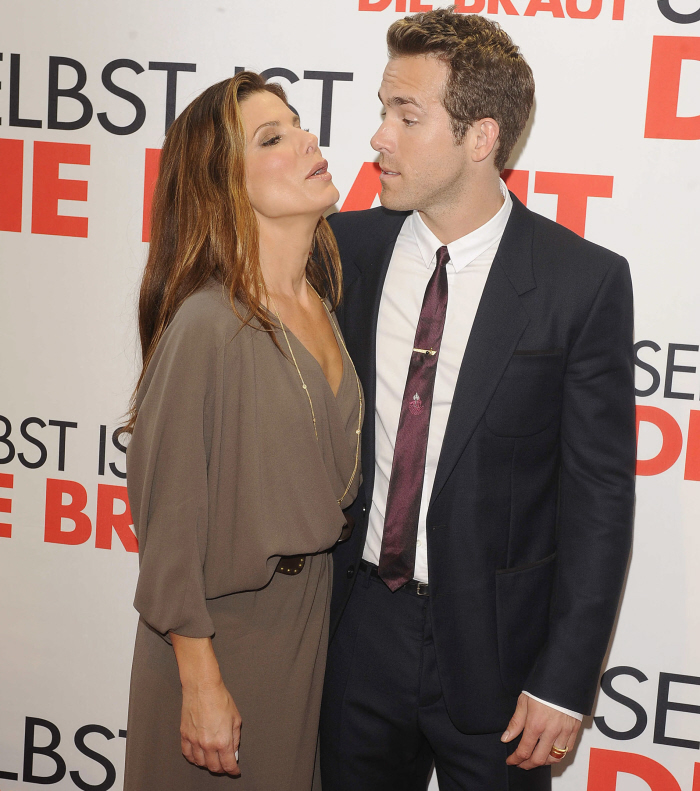 Photos courtesy of WENN.