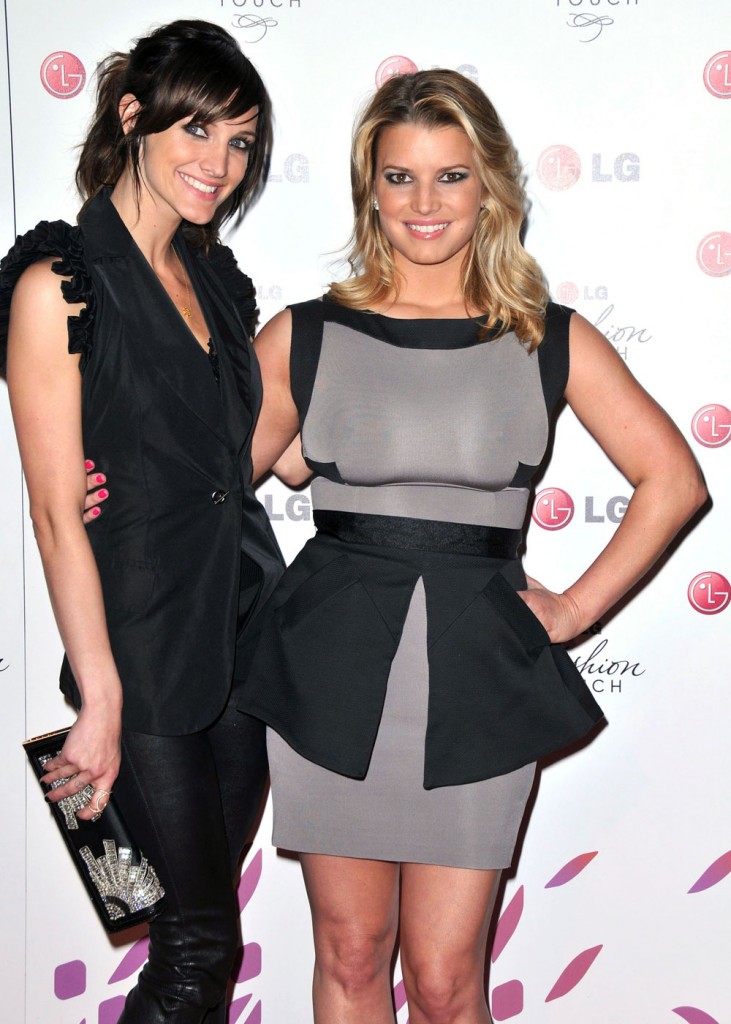 It looks like there's some "professional" rivalry between Jessica and Ashlee Simpson. The National Enquirer reports that they're so at odds over some tween clothing line they're working on launching together that they're screaming at each other. Things are said to be so tense between them that Ashlee might not even go to Jessica's wedding, whenever she's having it. This whole story is pretty ripe considering how terribly they individually dress. Apparently Jessica's tastes tend toward girly while Ashlee wants something closer to Avril Lavigne's punk style. So ugly-frilly vs. ugly distressed look. Take your pick.
Jessica Simpson and her sister Ashlee… announced in June that they're launching a joint tween clothing line, but sources say they're now fighting like cats and dogs over it.

"Jessica and Ashlee are butting heads over the direction of the clothes," an insider divulged.

"Jess prefers girly frills like lace and flowers. She leans more toward sexy dresses and low-cut tops. But Ashlee wants a more punk-rock look. She's pushing for ripped jeans and neon t-shirts.

"Their disagreements have set off a virtual [war] with them screaming at each other in front of underlings…

"Jessica constantly throws her fashion success in Ashlee's face," the insider revealed.

"Ashlee also feels Jess wasn't supportive after she split from husband Pete Wentz… She needed a shoulder to lean on and Jess was nowhere in sight.

"Now Ashlee is so angry with Jessica's bossy ways that she's threatening to boycott her wedding to Eric later this year," said the source.
[From The National Enquirer, print edition, September 5, 2011]
I always thought Ashlee and Jessica were tight, so this is surprising to me. Still, if you look at how they dress it's easy to see that there's no way they would be able to agree on styles for a joint fashion line. The photo above doesn't really capture how stark their fashion differences are, so here are a few candids of them out separately recently. I think the common denominator here is "fug," though. They definitely have that in common. Oh and animal prints.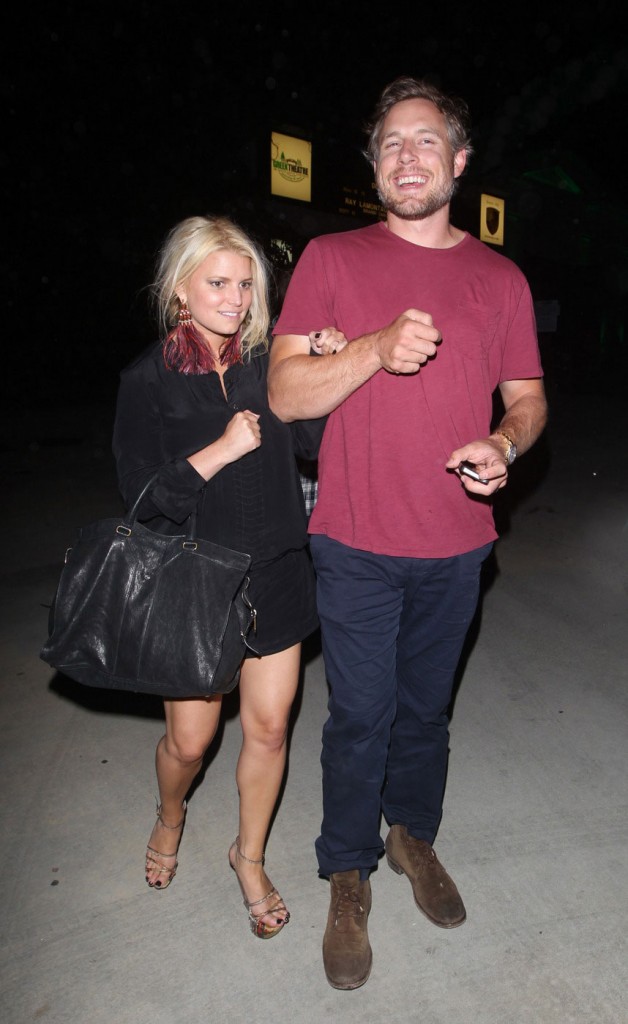 Ashlee is friends with Nicky Hilton I guess. Who knew? Who cared?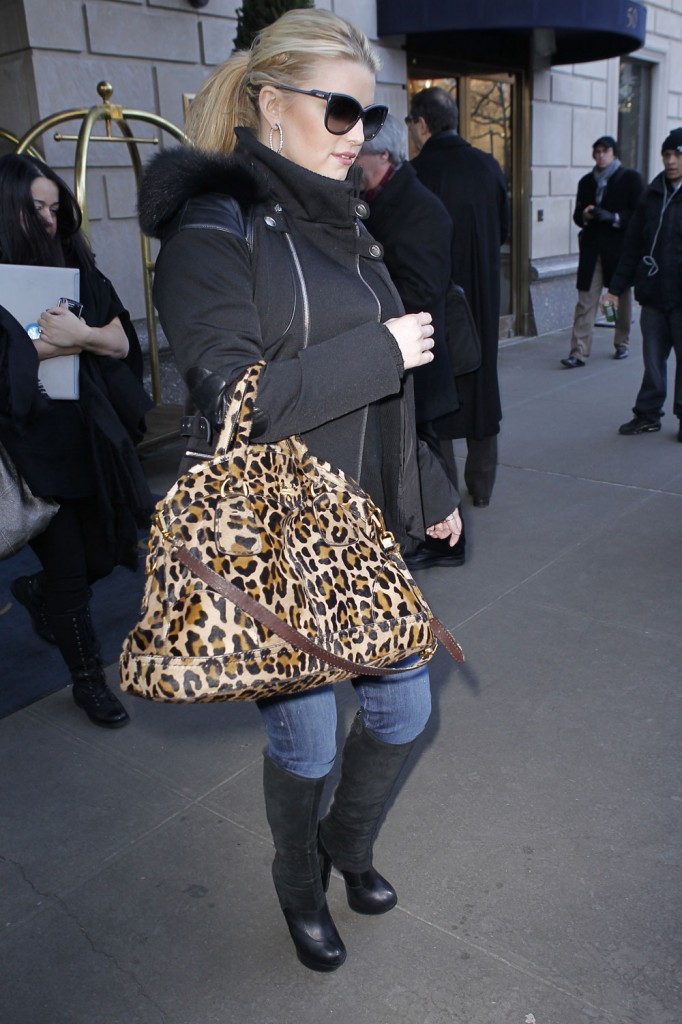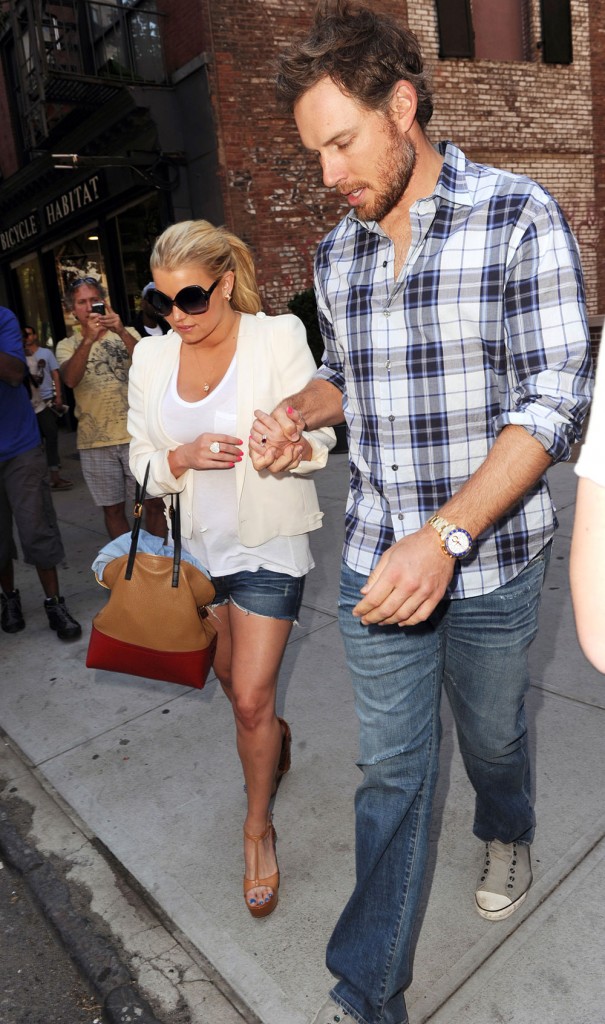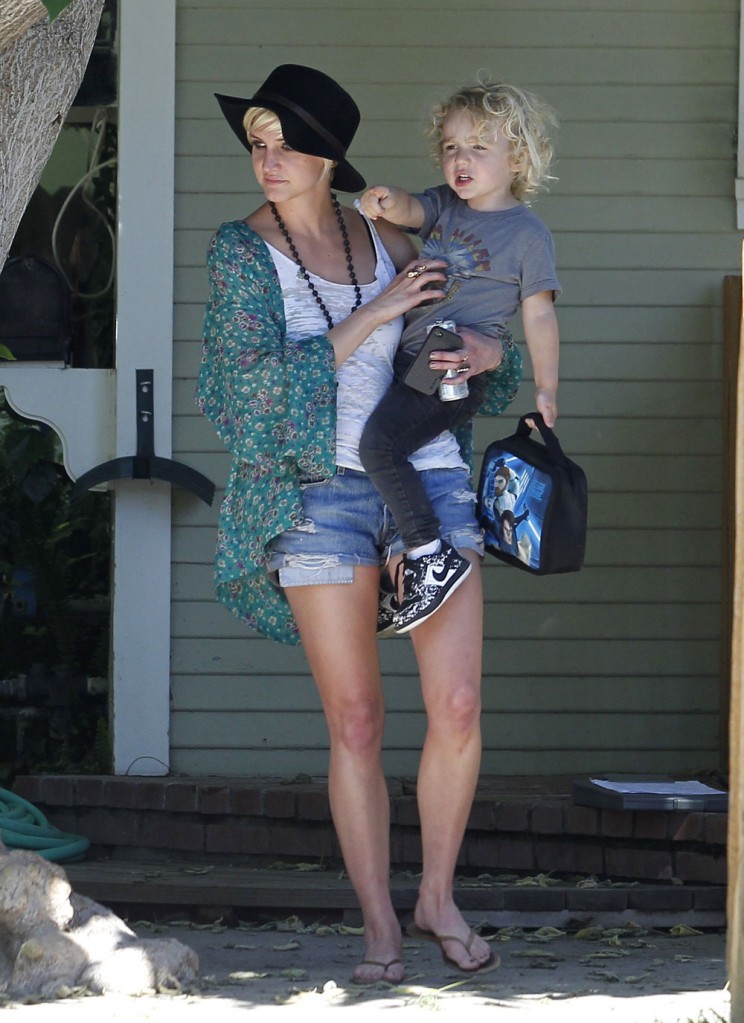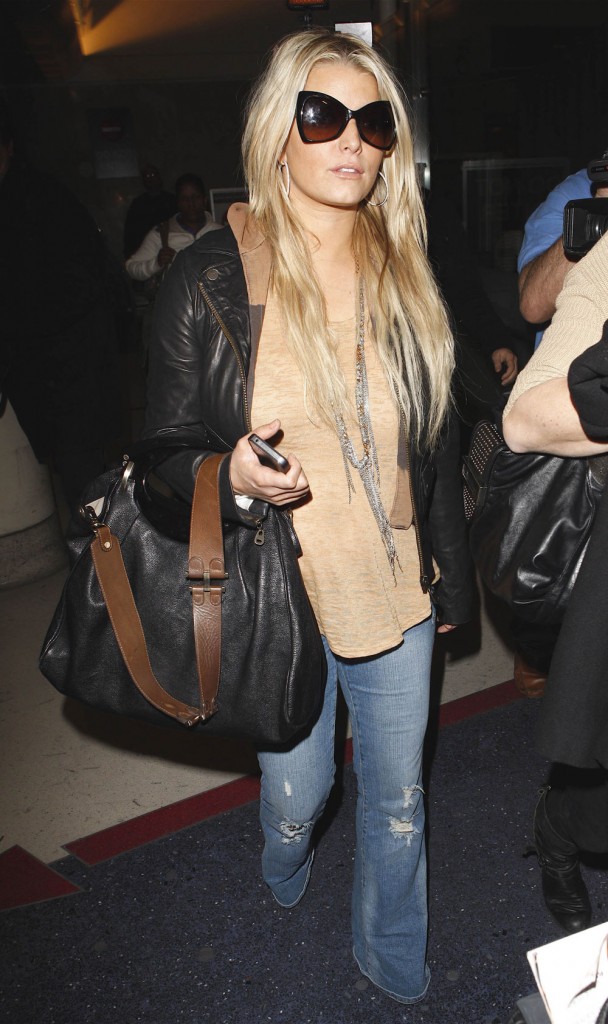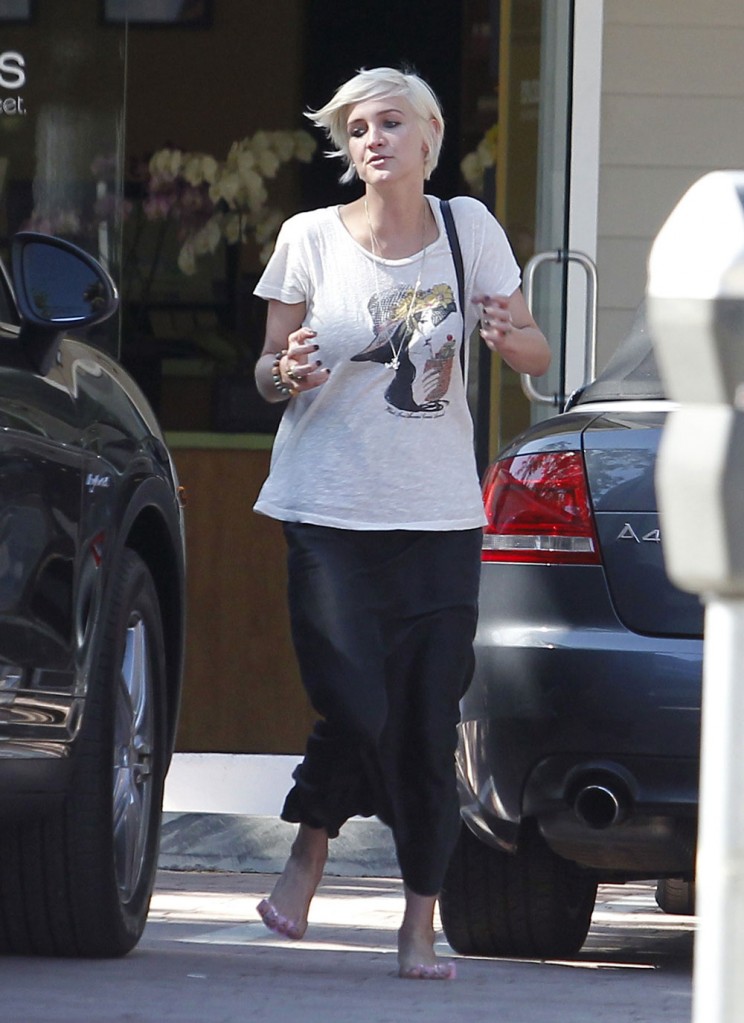 Photo credit: WENN, Fame, Pacific Coast News