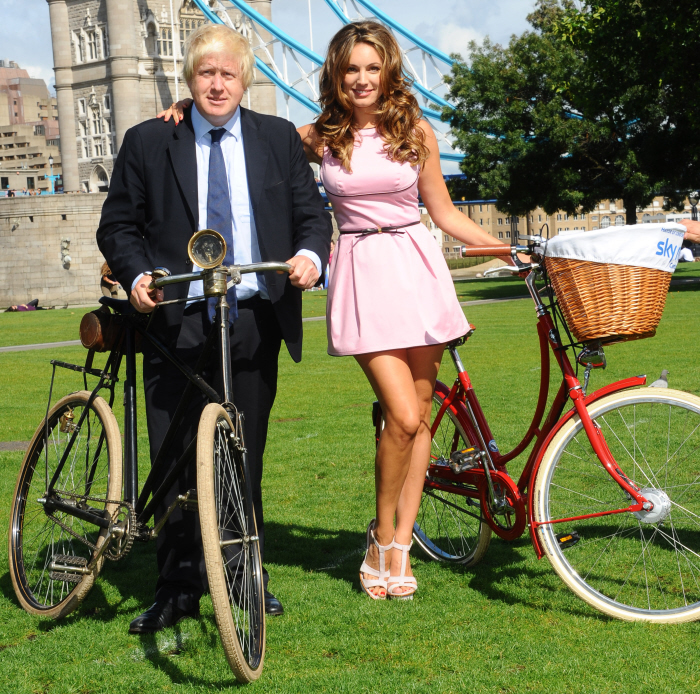 Boris Johnson, the mayor of London, announced the "London Sky Ride 2011" yesterday, and Kelly Brook was on hand to promote the event, which is basically a seven-mile bike ride for charity, I think. This is what Kelly wore – a biscuit-grazing mini-dress and heels. I mean, she's so pretty, and the outfit is cute. But how in the world are you supposed to ride a bike in it? And how are there NOT 20-million photos of Kelly's biscuits? I don't understand? Did photographers all collectively forget the concept of "up-skirt" photos yesterday? It's not like they would have even had to try that hard. Kelly is basically wearing a short smock, and she was on a bike. It's just point and click.
Kelly told reporters, "Cycling is a fun way to spend time with friends and keep in shape. This will be my third year supporting the Mayor of London's Sky Ride and I can't wait for the 4th September to come around. It's such a fantastic way to get out on your bike and enjoy the sights of the capital in your own time, with friends or family. Plus there is loads of stuff going on throughout the day to enjoy on and off your bike. So what are you waiting for? Come down and join me for a fun-packed family day out!" Oh, Kelly. It's going to be so difficult for all of those dudes to ride their bikes when they have raging erections. She's so cute.
By the way, she wants to get married. Cue a million marriage proposals by the end of the day:
Kelly Brook would "love" to get married. The 'Piranha 3D' actress – who experienced a tragic miscarriage in March – would like to walk down the aisle with her rugby player boyfriend Thom Evans at some point in the future but is not in a rush and is focusing on being a "good girlfriend" for the moment.

She said: "One day I'd love to have children and I'd love to be married but now I'm just focusing on working on staying healthy and fit and being a good girlfriend. That's my priority. When the time's right and if it happens, it happens. I won't be proposing to anyone anytime soon, put it that way."

Kelly, 31, is currently enjoying spending time at home with her family in Kent, South East England, getting back in shape and focusing on her modelling and acting careers.

She added: "I've been getting fit, working out, riding my bike, going back to the gym and doing photo shoots and modeling. It's been really nice to get back in my body and get fit again. I've really enjoyed just being with boyfriend and my family, being at home in Kent and having time to myself."
[From Contact Music]
Considering I'm now kind of in love with her, I'd really like to see Kelly break out in America in a big way, and find some American dude to raise her profile. I hear George Clooney's trying to dump Crazy Keibler… maybe he could give Kelly a go? She's his type – brunette, great figure, not a rocket scientist. I would LOVE Kelly and Clooney together.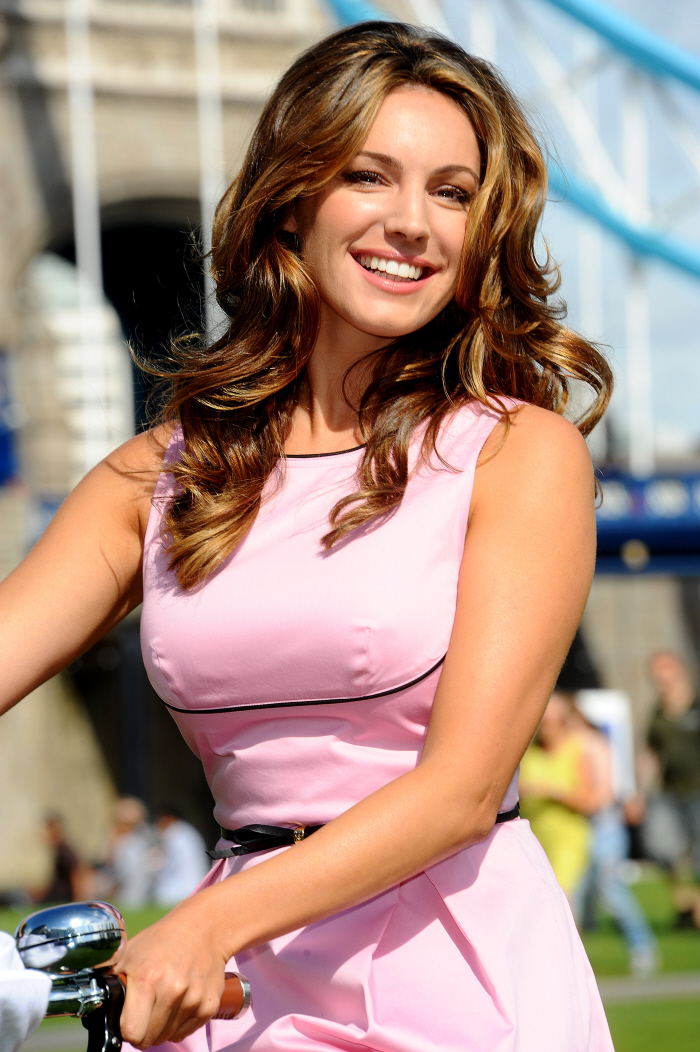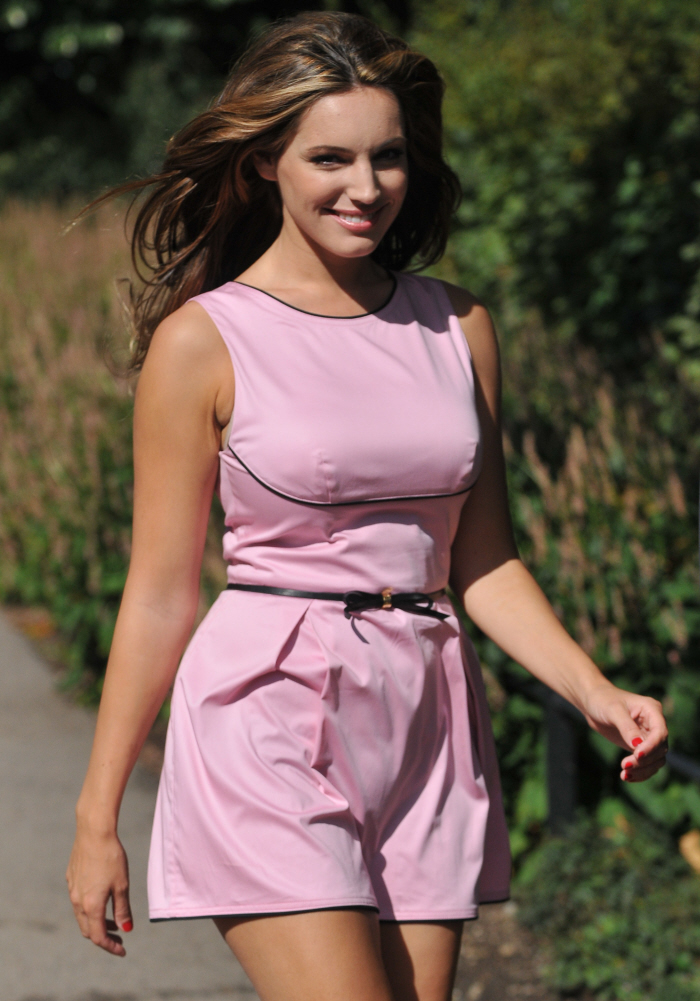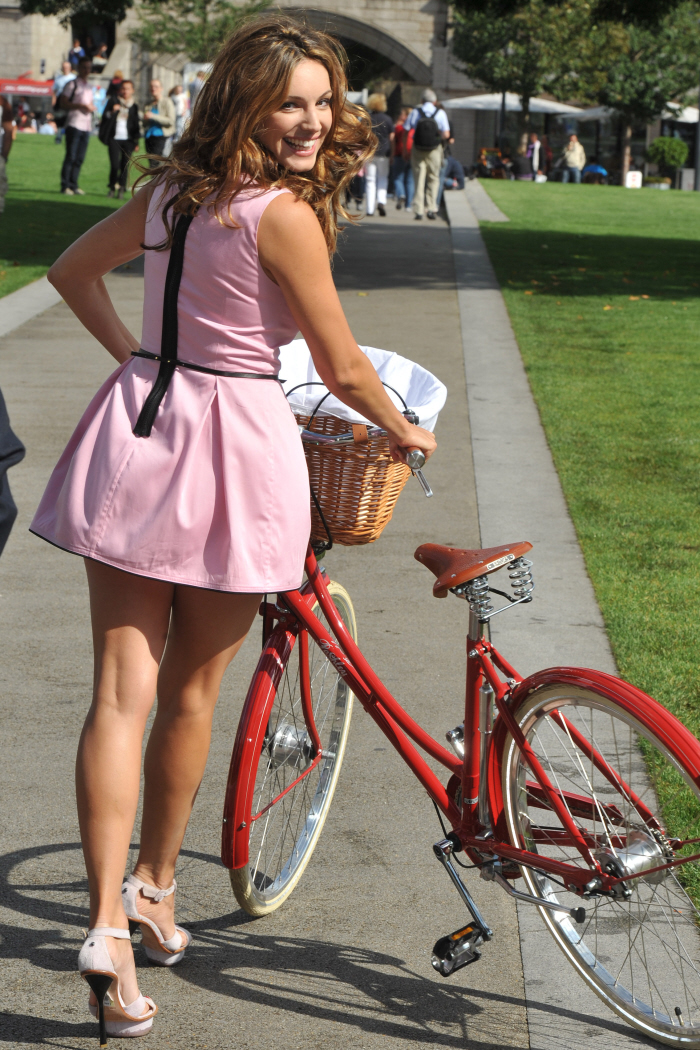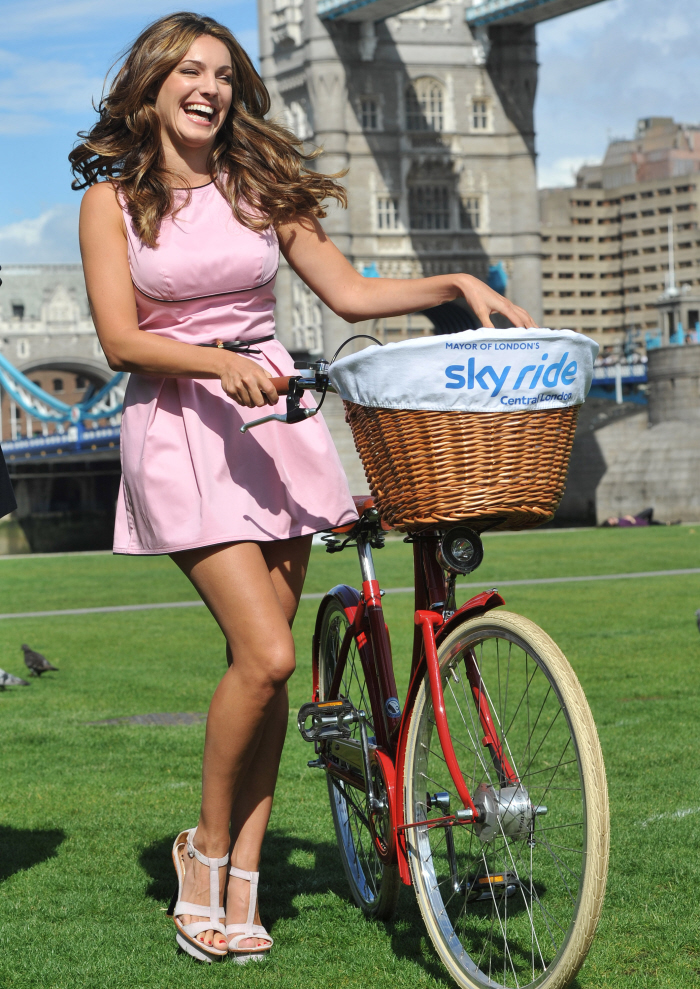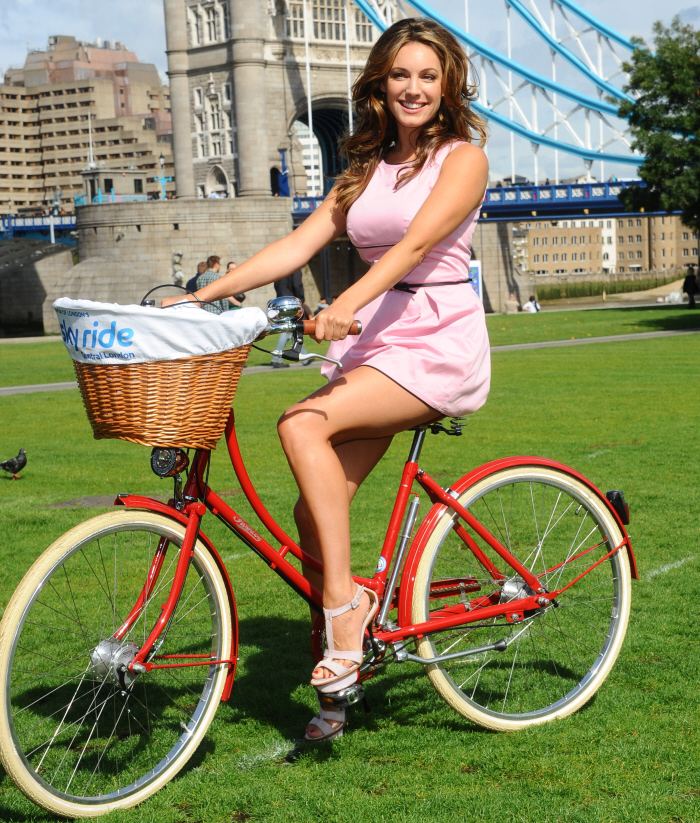 Photos courtesy of WENN.