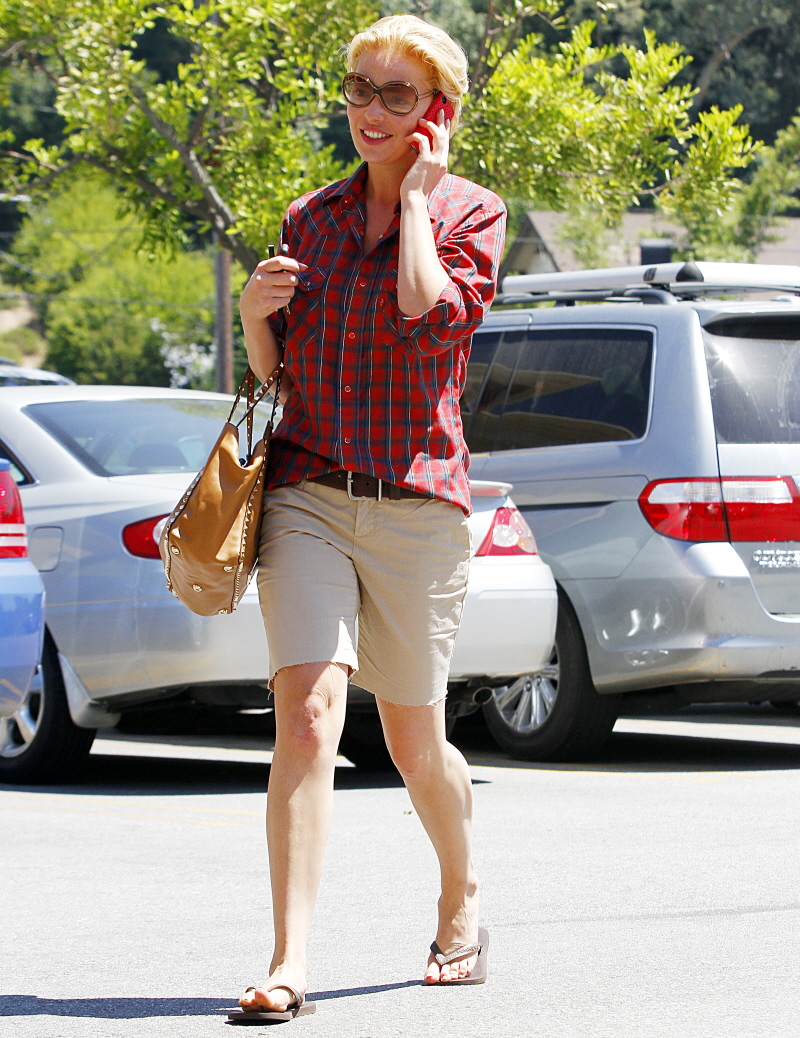 In yesterday's links, I said that Katherine Heigl's hair is looking a little better. Now that I'm looking at even more new photos… eh. It doesn't look so "bleached into oblivion" as it before, and she's growing it out a little bit. I think she's found a good conditioner, and we should applaud her, because her old style looked like grandma-style cotton candy.
As for this outfit… sigh. I'm not going to yell and scream about it. I think it's unflattering, sure, and those shorts (chino cutoffs, really) give Heigl a phantom dong. But she's out, running errands, and she looks more pulled together than many celebrity women. She does look older than her actual age, which is her consistent style. She and her mother look the same age, and they do everything together and her mom is her only friend. I'm sure her mom is lurking somewhere, out of camera range.
By the way, have you heard about the GOD-AWFUL I HATE YOU MAKE IT STOP rumor that Hollywood is going to remake Romancing the Stone, and that Katherine is in talks to play the Joan Wilder role? With Gerard Butler possibly in the Michael Douglas role.
Well, the "Romancing The Stone" remake has been an idea kicking around Hollywood for a while now and the last we heard about it Robert Luketic, the man behind a string of abominations including "Monster-in-Law," "The Ugly Truth" and "Killers," was going to sit in the director's chair. That was nearly two years ago, and it seems Fox are now looking for some fresh blood and probably someone whose best film isn't "Legally Blonde."

While that search continues, Moviehole reports that Luketic's muse Katherine Heigl is in contention for the lead with names like Taylor Kitsch and Gerard Butler being tossed around as potential male leads. Of course, this all tremendously early, and possibly none of these names will make it through, and whoever does end up directing will probably have their own vision for the project, but it should give you an idea of the direction Fox is looking to take this thing in.

Of the two male leads, Kitsch seems like a longshot, a name who is yet to be proven on the big screen and will be tested by the forthcoming "John Carter" and "Battleship" two big, expensive projects that aren't quite building the buzz they should be at this point. As for Butler, he makes a bit more sense, having already paired up with Heigl for the godawful "The Ugly Truth," which brought in a ridiculous $200 million worldwide. Fox wouldn't mind having a taste of that success.
[From Indie Wire]
I hate you. Make it stop. Shut up. Stop talking. Eat your lies. You're full of douche. STOP STOP STOP. Romancing the Stone does NOT need to be remade. Especially not with Dame Heigl. And although I love him, Gerard Butler needs to back away from this mess. The original is perfect, and I've seen it a million times, and I will always watch it when it's on TV. It's a masterpiece of the adventure-romance-comedy genre.
Did I ever mention that I saw The Ugly Truth, that movie Katherine and Gerard did together? The movie sucked, hard, but I have to admit, they actually had chemistry together. I think The Butler is one of the few people who actually likes Dame Heigl. Poor bastard. I wouldn't hate it if they made another movie together, but not this remake.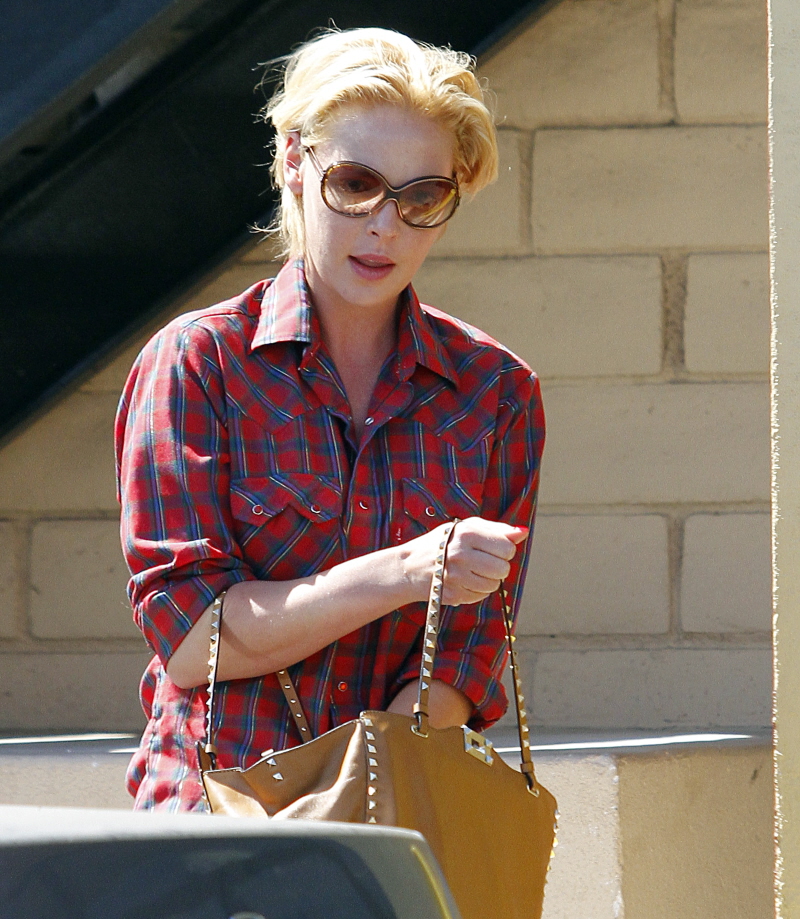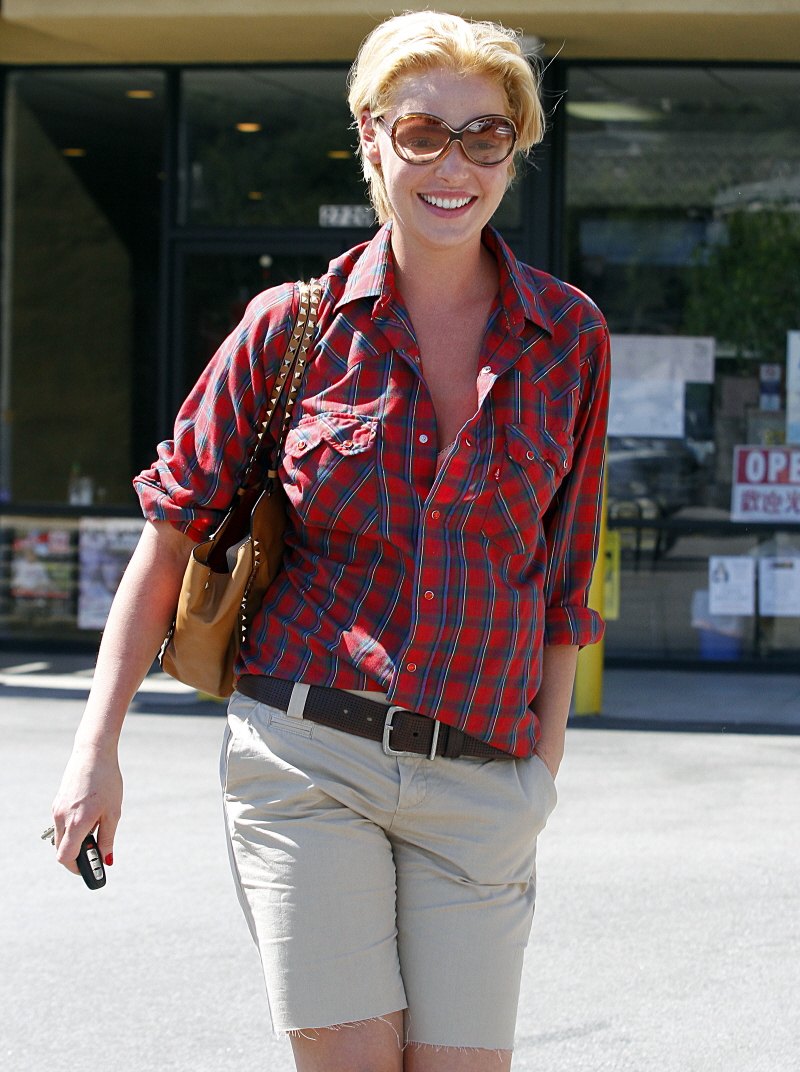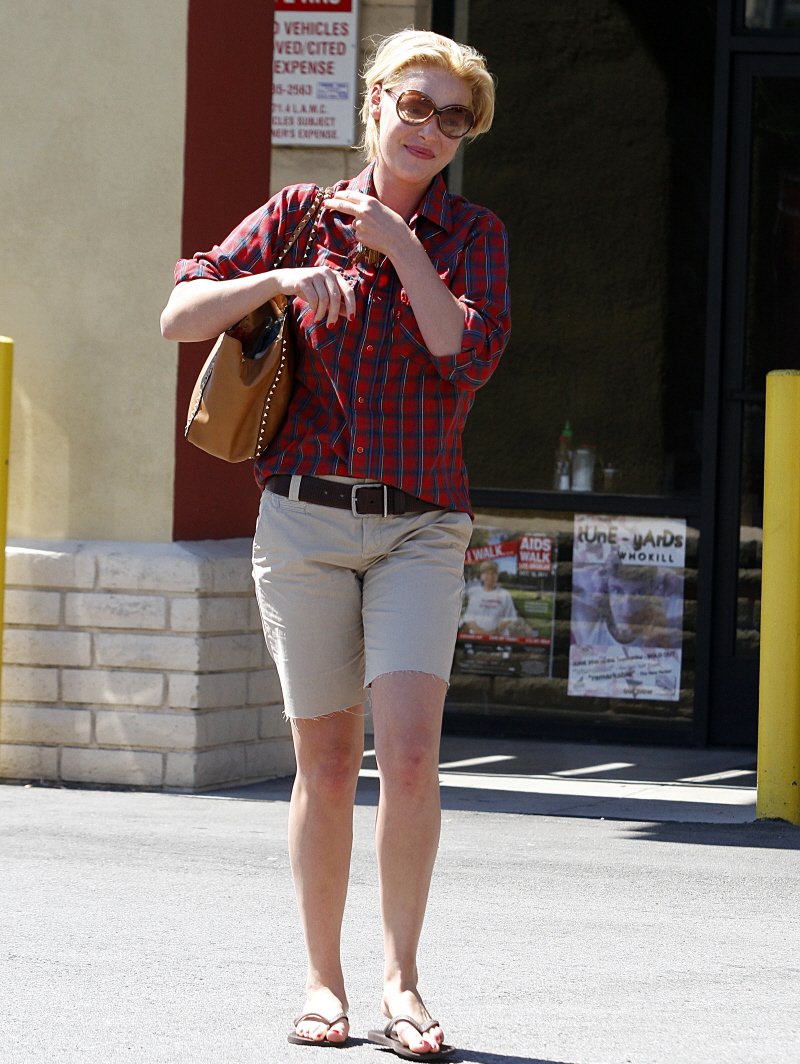 Photos courtesy of Fame.