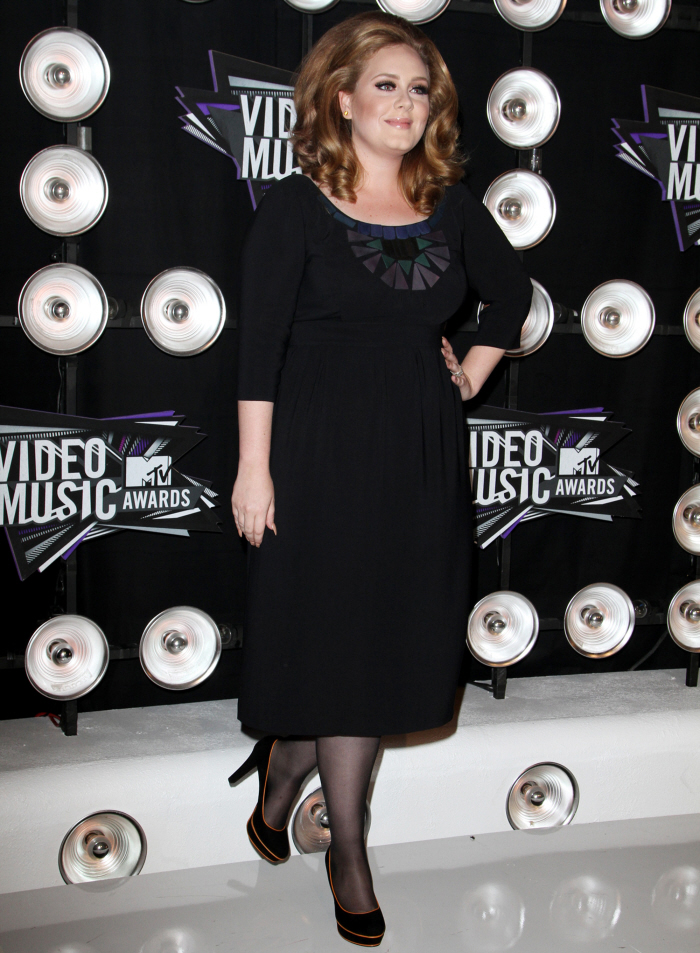 Yes, I'm just covering Adele because I love her and I wanted to give myself a little gift after covering too many moderately to minorly talented "pop stars" at the VMAs. Do you know that Adele didn't win any of the big awards last night? "Rolling in the Deep" won awards for Best Editing, Best Direction, Best Art Direction and Best Cinematography, but Adele didn't take home anything during the actual live show. Still, she showed up with her beautiful, gigantic ginger hair and she performed and had a good time. I loved all of the cutaways of Adele – her priceless look when Lady Gaga fell off the piano, and her adorable, clappy sing-along when Beyonce was on performing. You know Adele and Beyonce are friends, right? They adore each other, and I believe Bey is probably a little jealous of how well Adele's album has done.
Anyway, Adele barely got photographed on the black carpet, and she didn't get to go backstage for photos because she didn't win anything (ugh), but she did get to perform. And it was… magnificent. Her single "Something Like You" has become her standard for award shows after she performed the song at the BRIT Awards earlier this year and she absolutely KILLED IT then. I've watched that performance so many times, so I was slightly disappointed that Adele chose to do the same song in the same way last night. But I won't complain too much because I love the song and it was lovely to see a real singer with a real voice on the show. Here's the performance: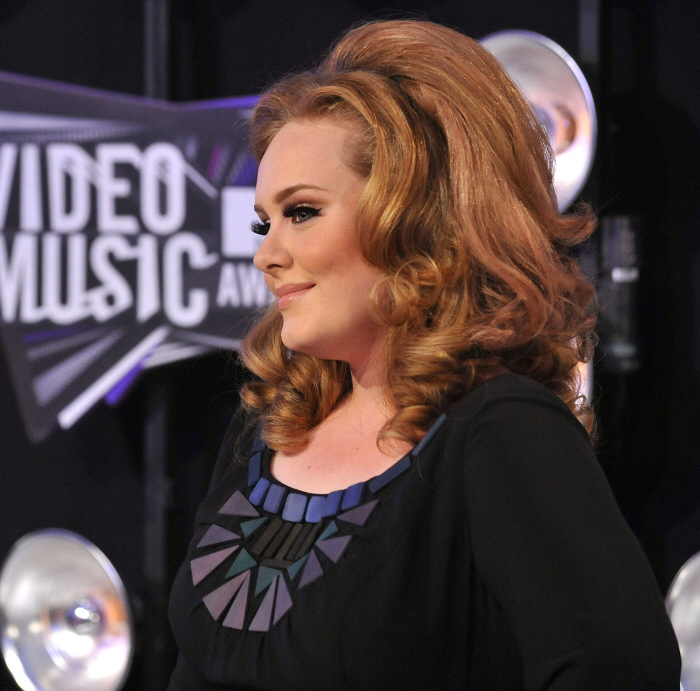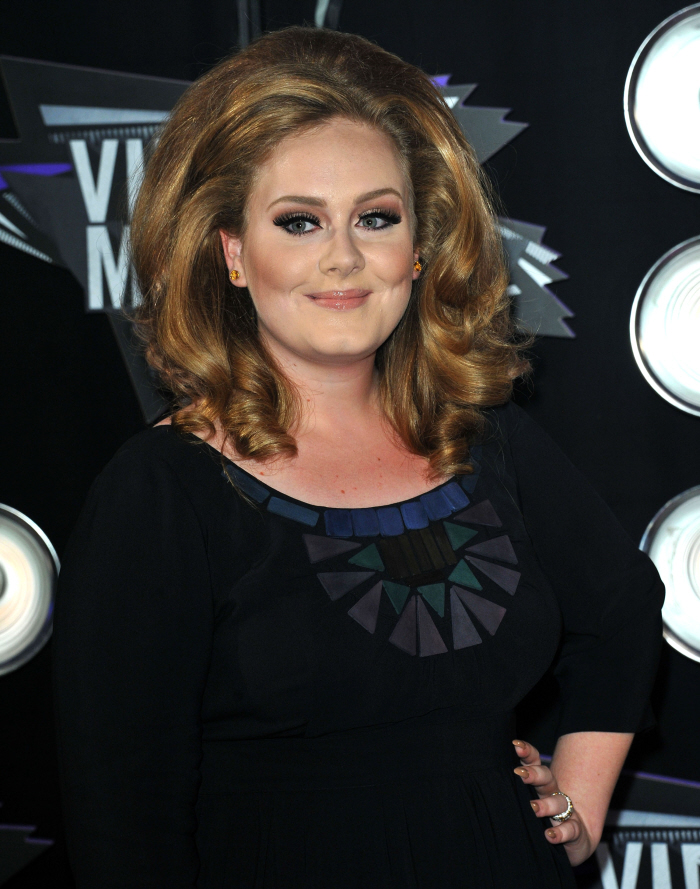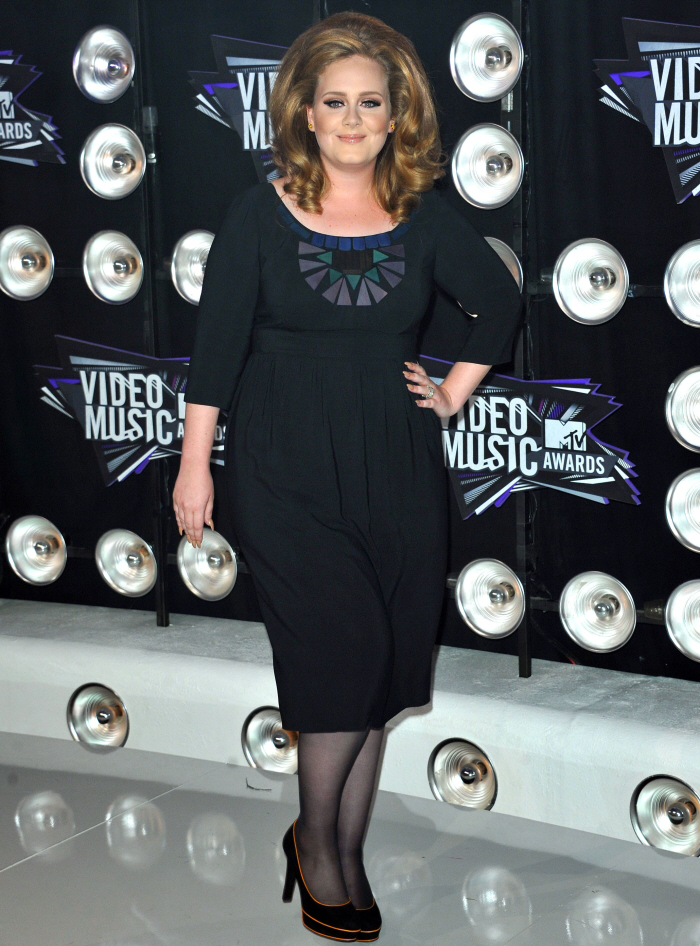 Photos courtesy of WENN.