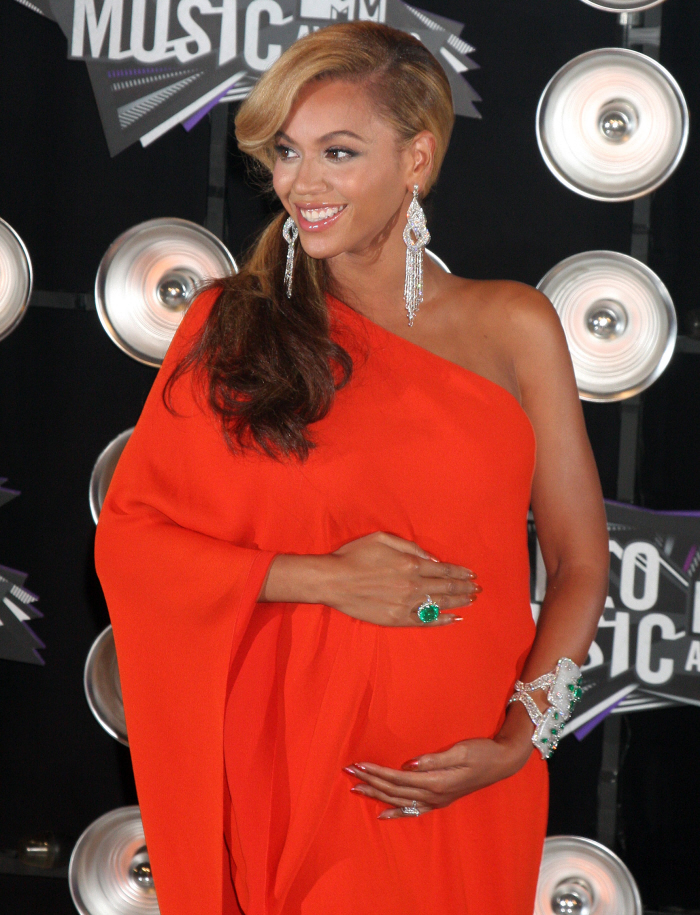 Have I finished eating my words yet? Probably not. As everyone reported last night, Beyonce debuted her bump at the VMAs. I thought the on-stage reveal was really cute, just because of the reaction shot of Jay-Z looking so proud and happy, and Kanye West losing his mind with happiness. It was adorable. Here's the video – I liked the performance a lot:
Us Weekly's source says that Beyonce is three months along (side eye… really?) and that Bey was simply "too excited" to hold it in any more:
Destiny's child, indeed! Fans worldwide were floored — and thrilled — when Beyonce unexpectedly announced her pregnancy at Sunday's MTV Video Music Awards in L.A. Clad in a loose, red Lanvin gown, the singer, 29, first rubbed her belly and told photographers the big news outside the show venue; her rep then confirmed it to Us Weekly.

Later, after a joyous onstage performance of "Love on Top," Beyonce unbuttoned her sequined D&G jacket and playfully rubbed her tiny bump once again. In the audience, dad-to-be Jay-Z (her hubby of three years) beamed as pal Kanye West congratulated him.

"She's close to three months along," an insider close to the music supercouple tells Us of the normally private star. "She wasn't going to announce it but she is so excited she couldn't hold it in."

And the first-time dad Jay-Z (real name: Shawn Carter), 41, is just as pumped. "Jay is ecstatic and over the moon," the insider says. "He really wanted this so badly."

So far, the Grammy-winning duo haven't found out the gender of their first child — and are keeping other details close to the vest. "They barely told anyone…They kept it really secret until they were sure," the pal explains, "and now she simply couldn't wait to tell the world!"

The baby news does complicate their professional lives, though — shooting for Beyonce's high-profile film project A Star Is Born has been delayed, while Jay-Z has a big-time tour to deal with.

"They will have to make adjustments," admits the source, "but this is worth it!"
[From Us Weekly]
Have you heard the conspiracy theories? They exist – go here. The basic gist is that Beyonce hasn't left the public eye in months, she was just on stage, performing with no bump just ten days ago, and now suddenly she has this big bump? Some people think that while Bey might be/is probably pregnant, she was wearing a fake bump last night. Lainey says Bey is famous for Spanx'ing it, and CB confirms that it wouldn't be so weird for a pregnant woman to wear Spanx during her first trimester (although I would imagine it would be very uncomfortable, and not that great for the baby).
I'm going to give Bey the benefit of the doubt, though. I think she was just excited and she decided to make a big deal over debuting her bump. It's fine, y'all.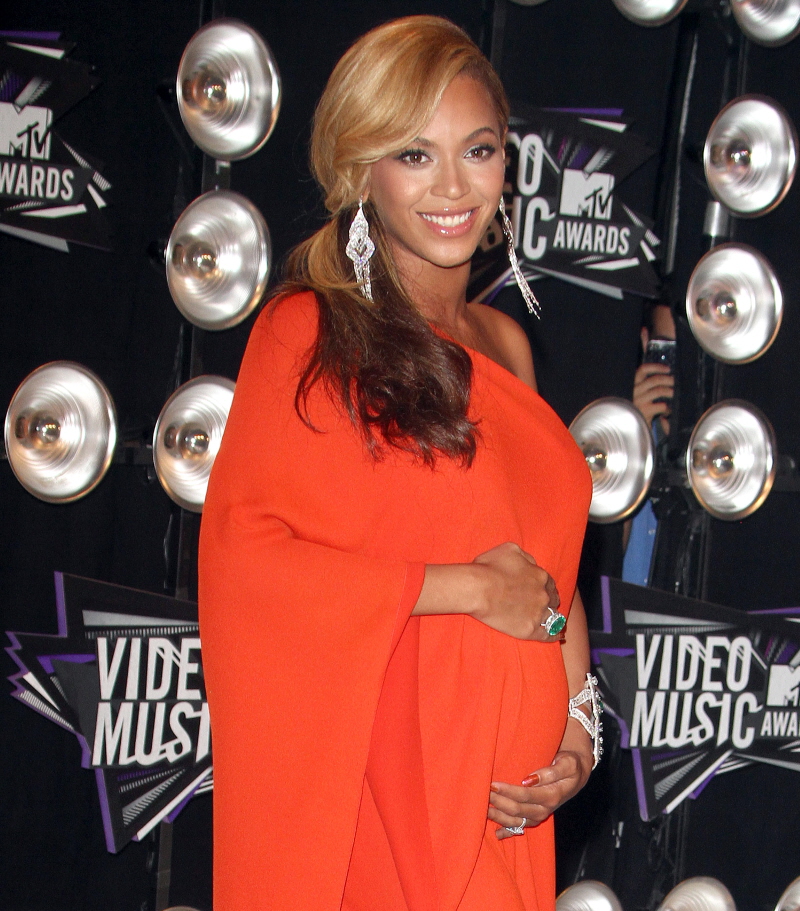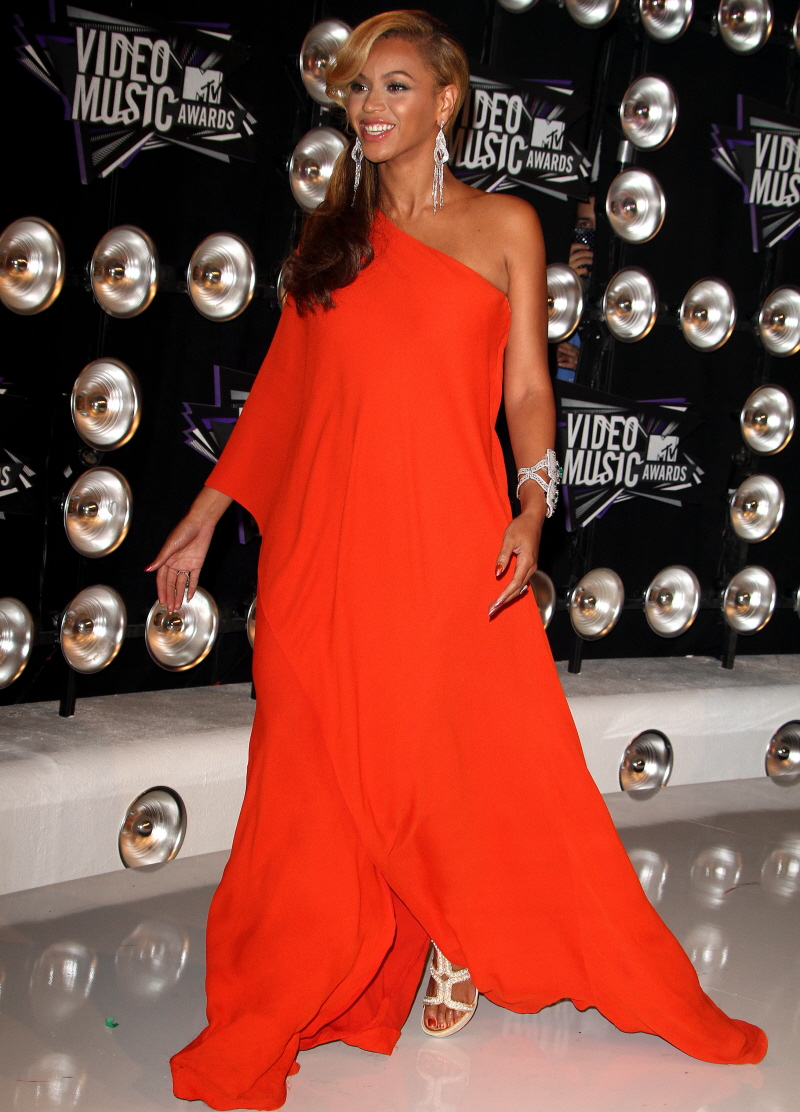 Photos courtesy of Fame.