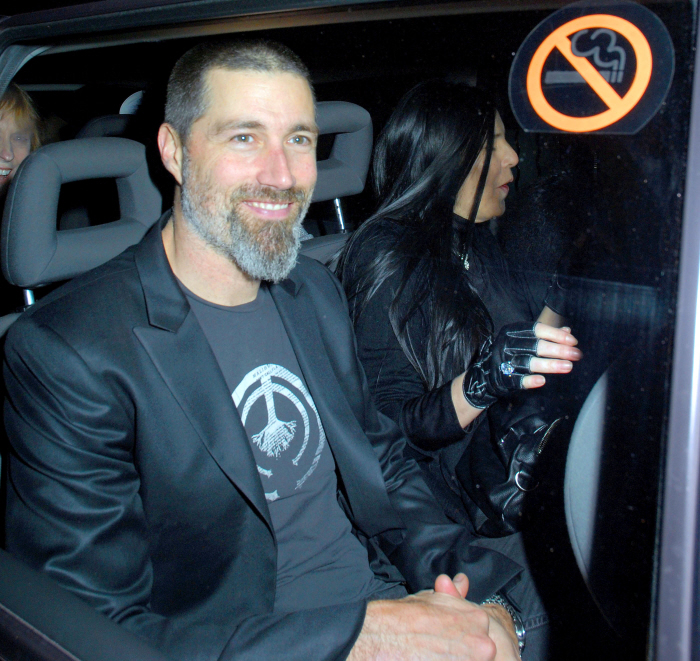 You know how I said that Matthew Fox was an egotistical jagoff? Guess what? He punches women in the biscuits too. TMZ initially reported that Matthew Fox drunkenly assaulted a woman in Cleveland two nights ago when he punched her in her breast and her vadge. Then TMZ changed the story to "breast and stomach area" because I guess that sounds better…? The woman says he definitely punched her in the biscuits though.
Matthew Fox was detained by cops in Cleveland, Ohio Saturday night after allegedly assaulting a woman outside of a bar … TMZ has learned. Law enforcement sources at the scene tell us … the "Lost" star allegedly tried to enter a party bus — even though he wasn't a guest on the vehicle.

We're told the woman who was driving the bus tried to block Fox from getting on board — at which point, he allegedly punched her in the breast and the "stomach area."

Fox was handcuffed by an off-duty officer — and was later detained by police. Fox was released without being formally arrested. An assault report was taken and the matter remains under investigation.

We have not been able to reach Fox for comment.

UPDATE: According to the police report, obtained by TMZ, the woman PUNCHED BACK — and struck Fox "in the mouth … causing a cut on his lip." The woman told police she may have broken her hand during the altercation. Fox was later released to a friend … who put the actor into a taxi and accompanied him back to his hotel.
[From TMZ]
TMZ then got an exclusive with the woman with the punched boob, who told them that she only punched back in self-defense. I believe her too.
The woman who punched Matthew Fox in the face this weekend tells TMZ … she HAD to let her fists fly because the actor struck first and she needed to defend herself. TMZ spoke with Heather Bormann … who tells us she was driving a party bus for a private party Saturday night in Cleveland — when Fox boarded the vehicle.

Bormann claims she told Fox he wasn't welcome on the bus — but he was too drunk to understand. Bormann says, "He just kept staring at me with his mouth wide open and not saying anything. I told him, 'You have to leave buddy. You are trespassing on my bus.'"

That's when Fox "leaned in and started punching my crotch and breast."

Bormann says, "I took one hand to his jaw and he was spitting blood. He stumbled backwards."

"This was my self-defense," Bormann says … adding, "This was the only way I could protect myself…..from a man beating up on a woman."

Bormann says she's meeting with prosecutors today — and may press charges.
[From TMZ]
I can't even imagine being punched in the biscuits. Why would a man (or anyone?) do that? "This woman is pissing me off, let me sock her in the vadge!" For why? Notice I'm not talking about being punched in the boob – I've been punched in the boob before, accidentally. They're just so big! I accidentally hit myself in the boob all the time.
Anyway, this is your woman-beater post of the day. I was thinking about writing something on Chris Brown, but really, he's not worth my time. And I will seriously believe any bad story about Matthew Fox. He seems like a narcissistic bastard, a drunk, a womanizer and a loser.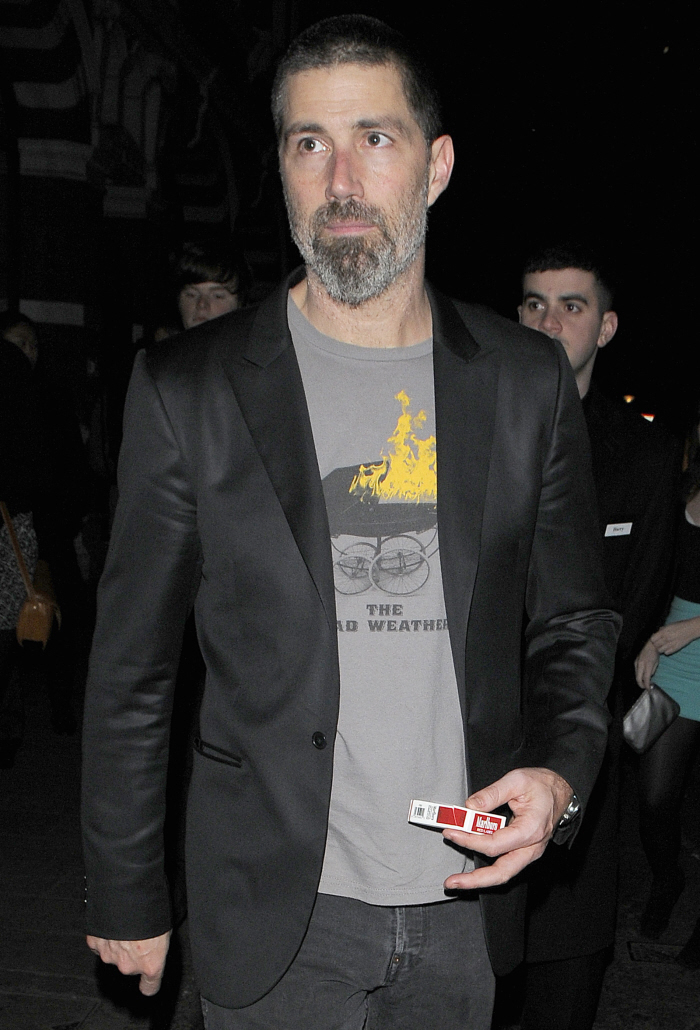 Photos courtesy of WENN.