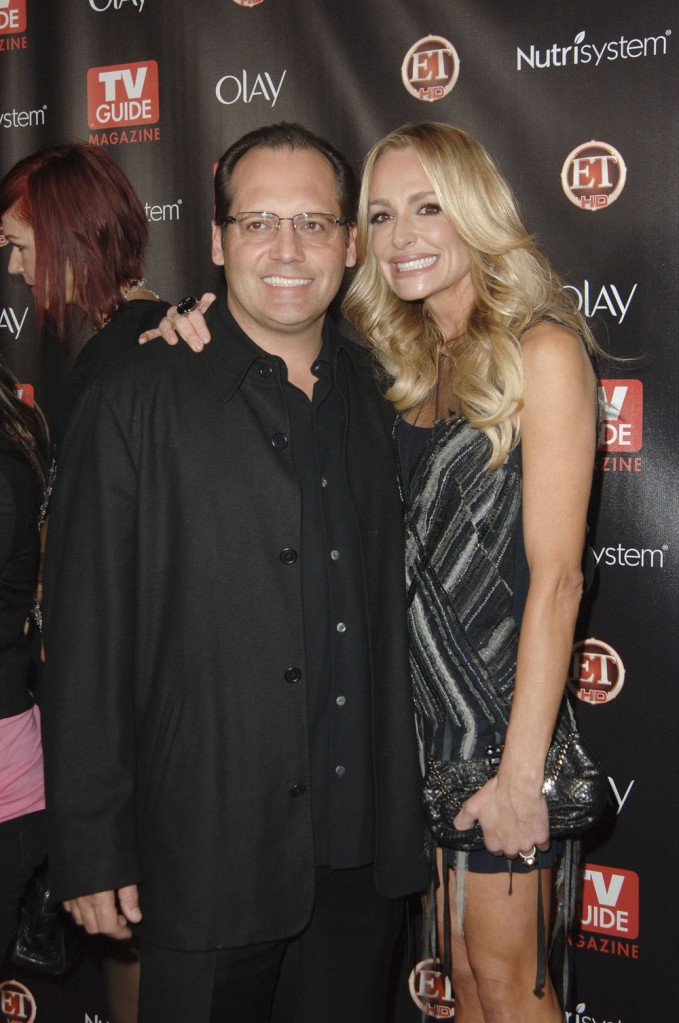 There's been a lot of speculation and tut-tutting over how Bravo will potentially handle the suicide of one of the husbands of a castmember on The Real Housewives of Beverly Hills. Russell Armstrong took his own life a little over two weeks ago, and in the aftermath of his death Bravo has stated that they're likely to re-edit the upcoming season of the show, slated for release September 5th, and not move it back at all. Some outlets have called for the entire show to be scrapped in light of the tragedy, but it's clear Bravo isn't going to do that. The LA Times reports that Bravo is still aiming for a September 5th series premiere date, and have shot a suicide special on Russell. It smacks of exploitation and cashing in on a tragedy, and I can't imagine that they'll handle it with much tact, but I could be surprised.
Bravo will air a special addressing the suicide of Russell Armstrong, the estranged husband of "Real Housewives of Beverly Hills" star Taylor Armstrong, sources close to production told Show Tracker.

The ladies of the show — Lisa Vanderpump, Camille Grammer, Kyle and Kim Richards, and Adrienne Maloof–filmed the special Monday; Taylor was not present. It's unclear if the special will air before or after the premiere of the show's second season.

An individual close to one of the "Housewives" said the ladies were not given specifics as to how things would unfold during their sit-down and that it was intended as a way to get their reactions to what happened.

The second season is still on the books as premiering Sept. 5; the network has wrapped the re-editing of the premiere episode. In the original version, Taylor is shown shopping for lingerie in an attempt to spice up her marriage and she later becomes emotional when discussing her attempt at marriage counseling.

A representative for Bravo would not elaborate on whether the scenes remained in the final cut.
[From The LA Times]
You know, I guess they had to do this in order to address why Russell isn't going to be in the show. They're not about to ditch the whole series because one guy killed himself. He had severe debt problems, he was an abusive S.O.B. and he ran shady businesses for which he'd been sued multiple times. So I don't think it's Bravo's fault that he killed himself. It still seems wrong that they're running some special addressing his death. Given how much manufactured drama they show on a regular basis, I can't see how they're going to handle it with the respect it deserves.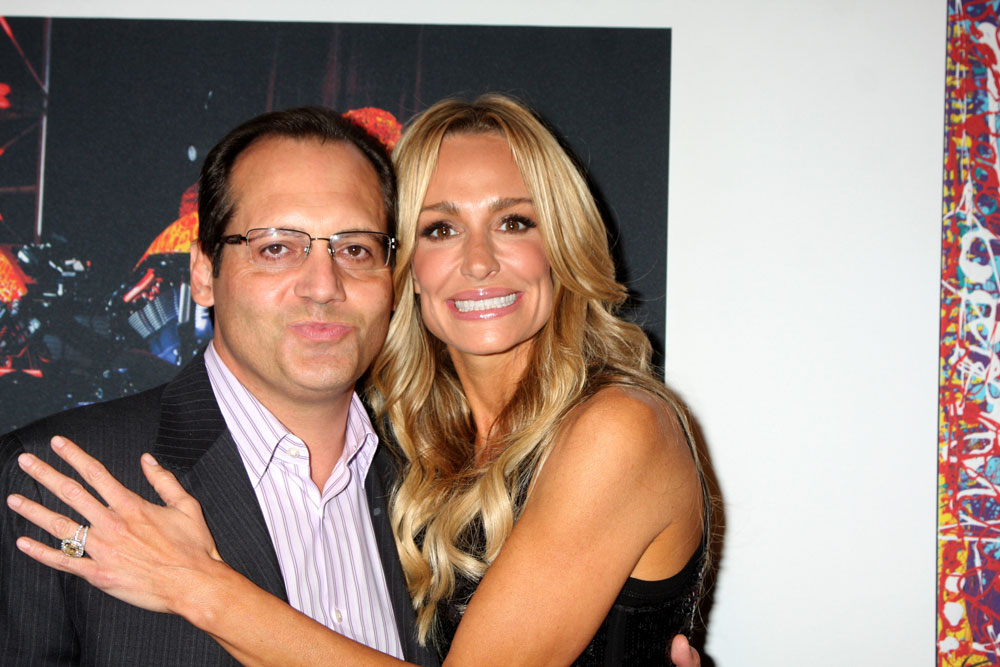 Photos are from October and November, 2010. Credit: WENN.com