Visit msnbc.com for breaking news, world news, and news about the economy
An interview with country singer Miranda Lambert aired on Dateline last night, but I'm finding the excerpt they released online released incredibly frustrating in that it cuts off right before Miranda explains whether she was cheating with then-married Blake Shelton (her current husband) when they first met back in September, 2005. Less than six months later, Blake and his first wife were divorced and he was seeing Miranda. So there were allegations of cheating at the time. Miranda nearly admits that's what was going on, but then the clip, which is labeled "web only" on Dateline's website, cuts off. So I don't think the real interview has her full quotes, just this excerpt in which she sort-of admits that she knows what was going on between her and then-married Blake was wrong. People has some of her quotes below (the video is above), but again there's no closure on them and I feel that they're jumping to conclusions by saying she denied being a homewrecker.
Miranda Lambert may be a lot of things – but she's not a homewrecker.

In a new interview with Hoda Kotb, which aired Monday night on Dateline, the country singer says she felt instant chemistry after meeting her now-husband Blake Shelton years ago while performing with him. Only, there was a slight problem.

"I knew he was married," Lambert, 27, said during Monday's interview. "I had seen their wedding picture in Country Weekly." (Shelton, 35, was married to Kaynette Williams from 2003-2006).

"I knew better," she continued, "like, this is off limits. My parents are private investigators for God's sake. I've seen this my whole life – affairs. Of all people to know better, I know better than this."

Nevertheless, the attraction between the two – who wed in May after dating since 2005 – was undeniable.

"I didn't know what to do with it," she said. "It was, like, my first duet with some other country star, and I didn't know if it was just initial butterflies because of that."

Continued Lambert: "I don't know what it was. It was just this draw to each other."
[From People]
I didn't hear her deny being a homewrecker at all, that's People's interpretation of what she said. She just said she "knew better," not that she didn't do it. I'm going to leave it at that.
In a lighter clip, Miranda admits that she has problems with Blake's incessant drunken Tweeting, and she calls herself a "Twittow." It's pretty damn funny. She says "We have come to Jesus about those [tweets] all the time. For a while I was a 'Twittow,' You are in love with Twitter and I'm your girlfriend on the side. He'll delete it from his phone sometimes, because he realizes he needs help… He promised me, the last time he put it back on his phone after he deleted it that he was going to keep it under control… we haven't seen each other in a while, so I haven't been able [to check]." Well, at least he's not cheating with another woman, right?
Visit msnbc.com for breaking news, world news, and news about the economy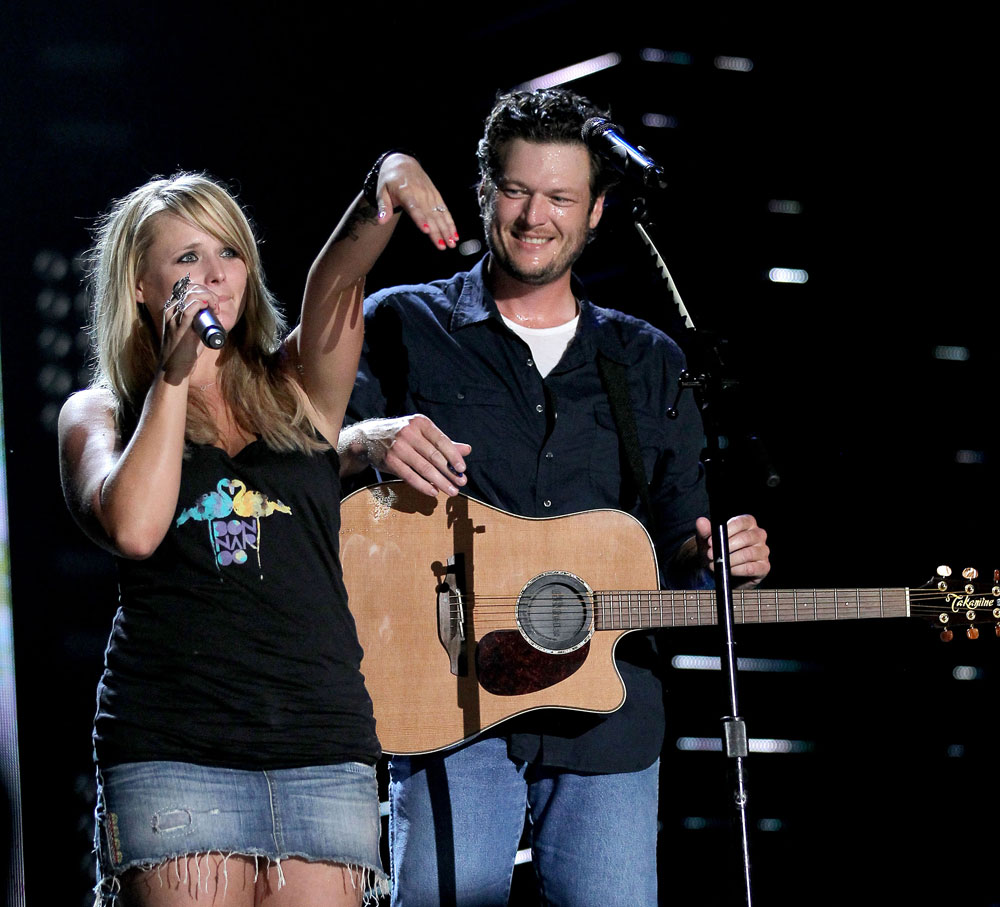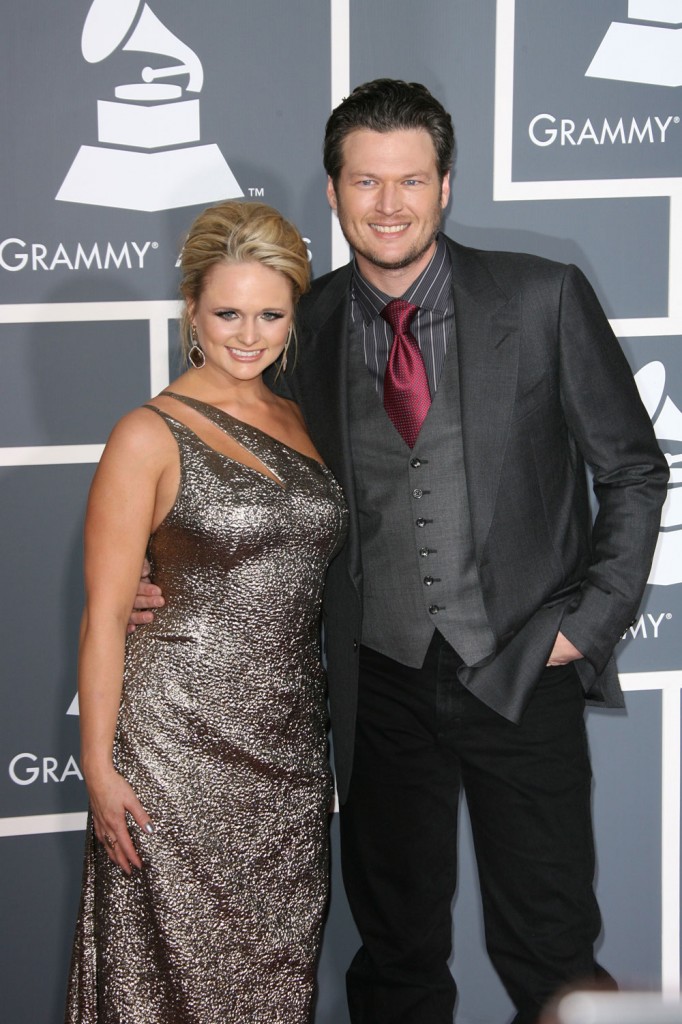 Photos are from 6/13/10 and 2/13/11. Credit: WENN