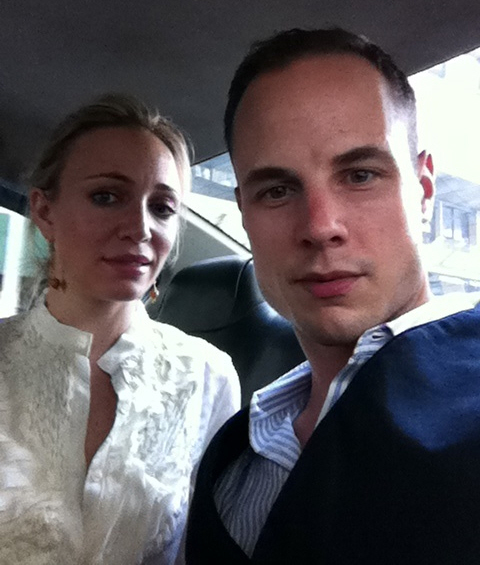 Full disclosure: I think LeAnn Rimes ate solids when she was married to Dean Sheremet too. I imagine their marriage was full of nights where LeAnn asked, "Dean, do you feel like having sex? No? Okay, let's pop some popcorn and watch Dirty Dancing! I'll let you braid my hair!" Anyhoodle, LeAnn's first husband, Dean Sheremet, got married again! He married Sarah Silver, the chick he began dating shortly after his split from LeAnn. He and Sarah got engaged last November, and they just got hitched. He announced it on his Twitter and his Tumblr, which… I have just spent too much time looking at. It's debatable whether or not Dean gets hard for ladies or gentlemen. What it unquestionable is that Dean gets hard for food porn. Photo after photo of food, photographed beautifully, some of it is stuff Dean makes, some of it is just food that he's ordered and he takes photos of. It's kind of awesome. Anyway, the bride wore red. Seriously! She wore a little red cocktail dress.
Dean Sheremet is once again a married man. The dancer-turned chef and food blogger, who was married to singer LeAnn Rimes for seven years, tied the knot with his fiancée, photographer Sarah Silver.

On Sheremet's blog, he posted a video of the newlyweds stepping out of a City Clerk's office. Sheremet, 30, is wearing a gray suit with no tie and his bride, 35, is in a short, one-shoulder red dress, holding a bouquet of flowers. The couple share a passionate kiss before stepping down the stairs and approaching the camera.

"Happy happy day," the blog post reads.

In another post, Silver is seen holding a camera. "Taking photos at her own wedding! She can't help herself," the post reads.

Sheremet, who is a chef at Nougatine at Jean-Georges in New York City, and Silver became engaged in November of last year.
[From People]
I kind of love Dean's "Second Act". His first act was… what? Dancer and husband to a country music star, all-around nice guy, kind of femme. His second act involves a cute little wife, a solid career as a chef and this full, rich life in New York City. I like his bravery in moving to NYC and going to culinary school after his divorce – I like that he moved on with such grace. He's very classy, and I wish him well.
Here are some photos of Dean and his bride, who he calls "my boobie". Ugh.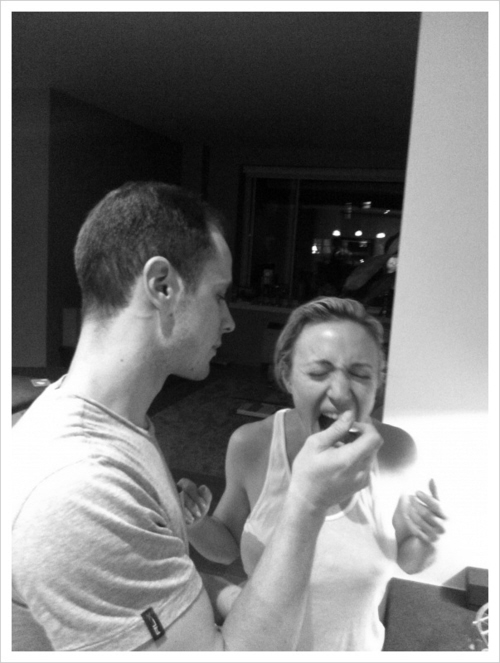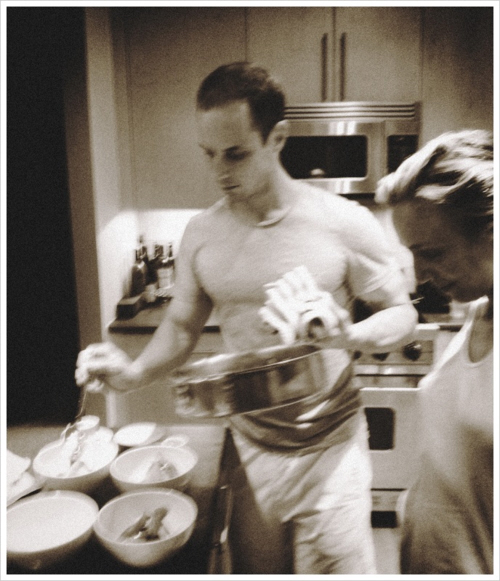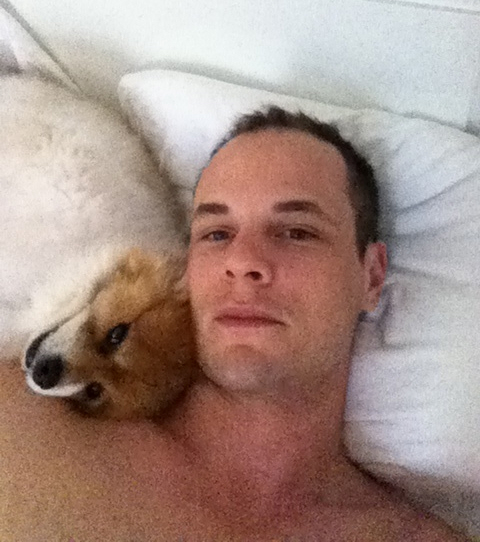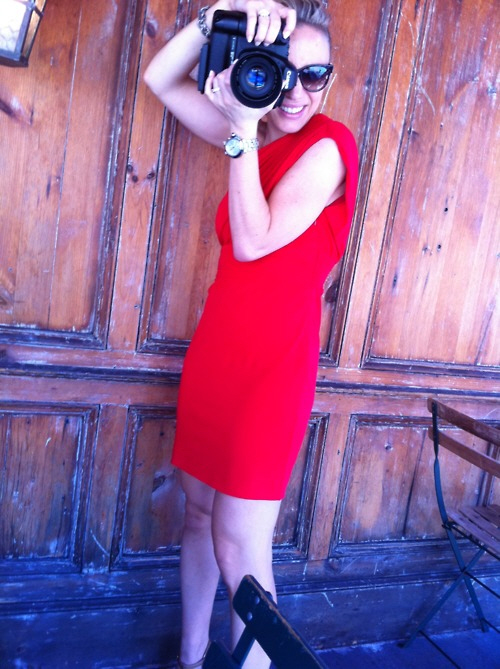 Photos courtesy of Dean's Tumblr, Twitter, and WENN.