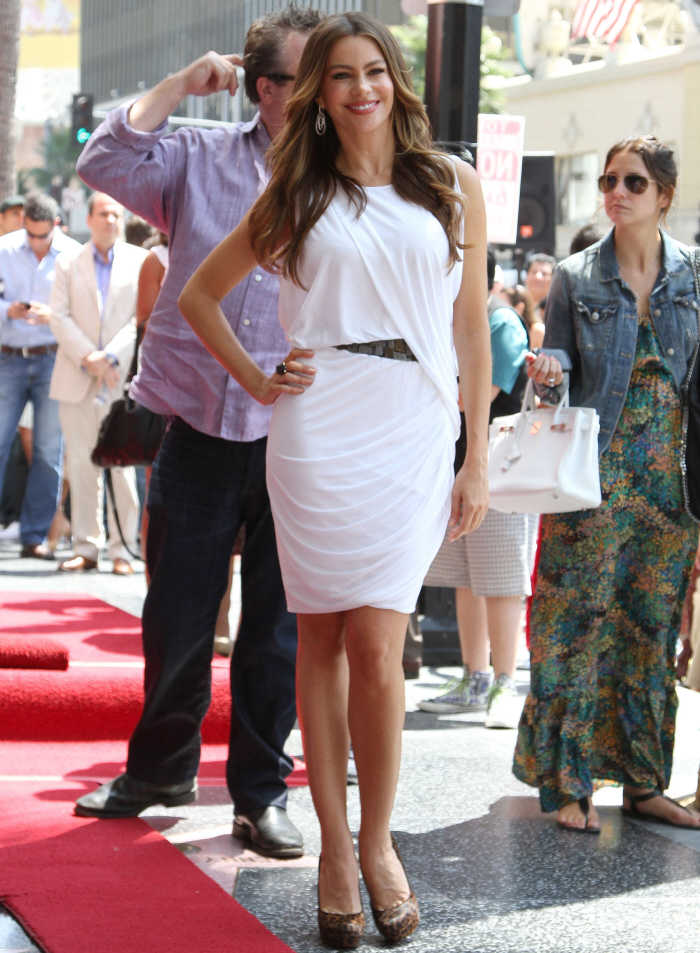 Yesterday, Ed O'Neill was FINALLY recognized with a star on the Hollywood Walk of Fame. Something like three decades in television and film, numerous awards and the respect of his peers, and Ed finally got a star. To celebrate, many of Ed's Modern Family costars came out to celebrate, including Sofia Vergara (his on-screen wife), Jesse Tyler Ferguson, Eric Stonestreet and Rico Rodriguez (Ed's on-screen stepson). I was just going to write about how great Sofia looked and how happy I was for Ed, until I saw this: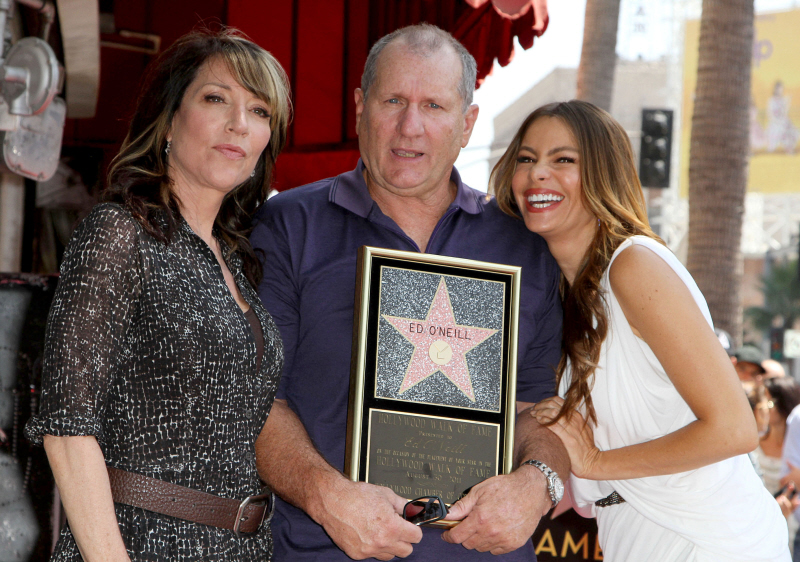 Katey Sagal!! Ed's costar in Married With Children. I've heard that Ed and Katey are still tight after all of these years, but this is the best. Katey coming out to celebrate Ed… that's wonderful. She looks great too. I like the idea of Ed's two on-screen wives coming together to celebrate him.
Anyway, back to Sofia and how great she looks. I love this white dress! She looks amazing. Sofia recently discussed her style evolution with USA Today, saying, "In my 20s, I would have on a mini-skirt and the boobs. Now, if I'm doing something short, I try to cover up [on top]. I'm almost 40, so I had to evolve – it's natural. I love tight dresses. But I don't do now tight and short. I do tight and long. I spend a lot of money on shoes and bags. But I wear things I have found all over the world that don't have to be expensive. I like to dress up." She also says that she thinks she's past the age where she could pull off jean shorts: "My son's friends and girlfriends are wearing them. I don't feel it's right." Sofia is currently working on a line of affordable clothes and accessories for K-Mart too.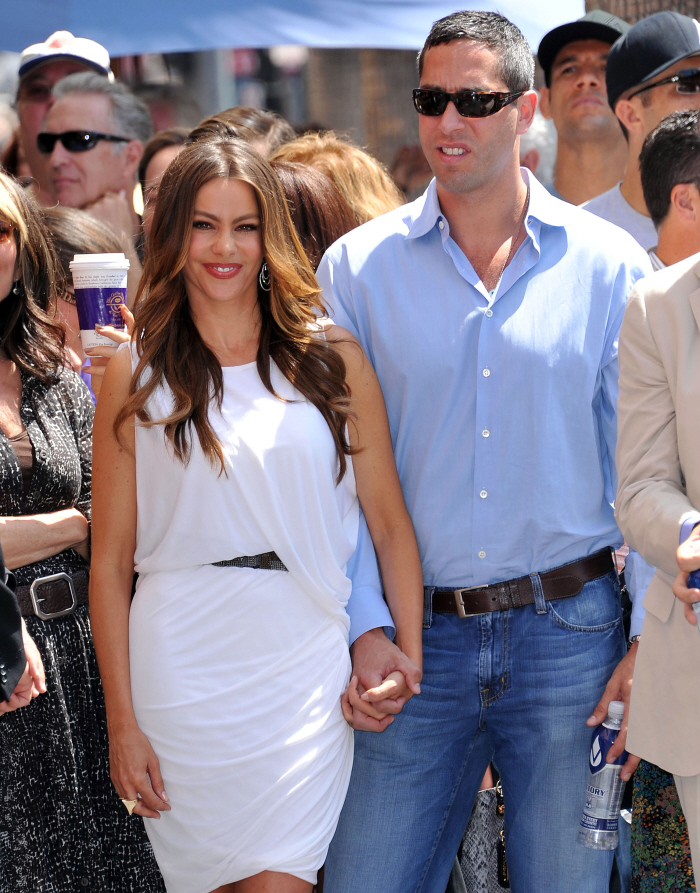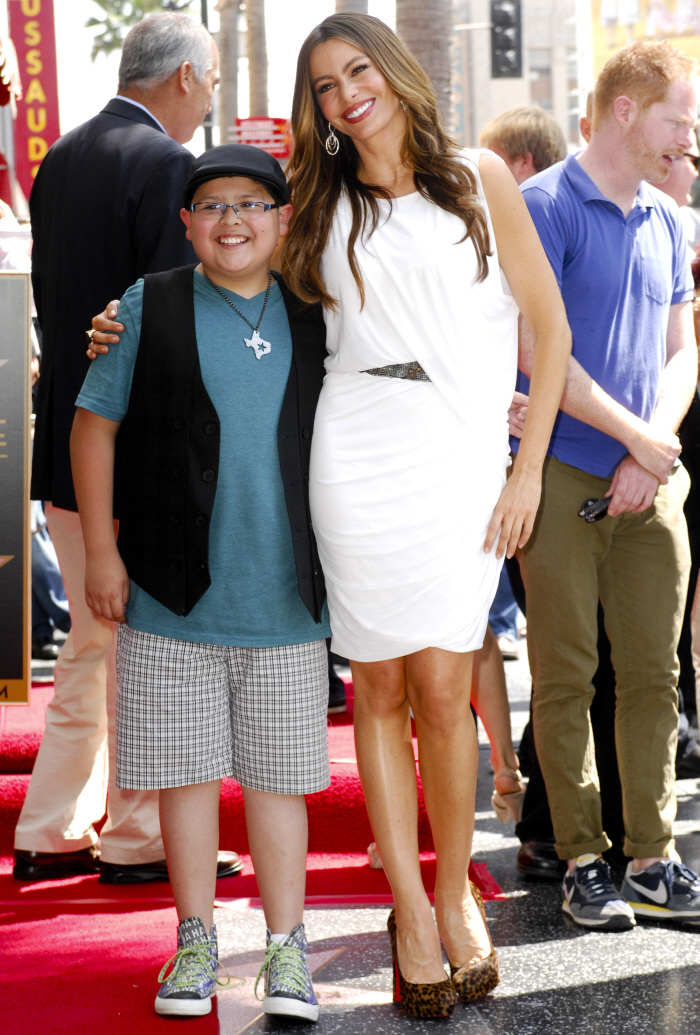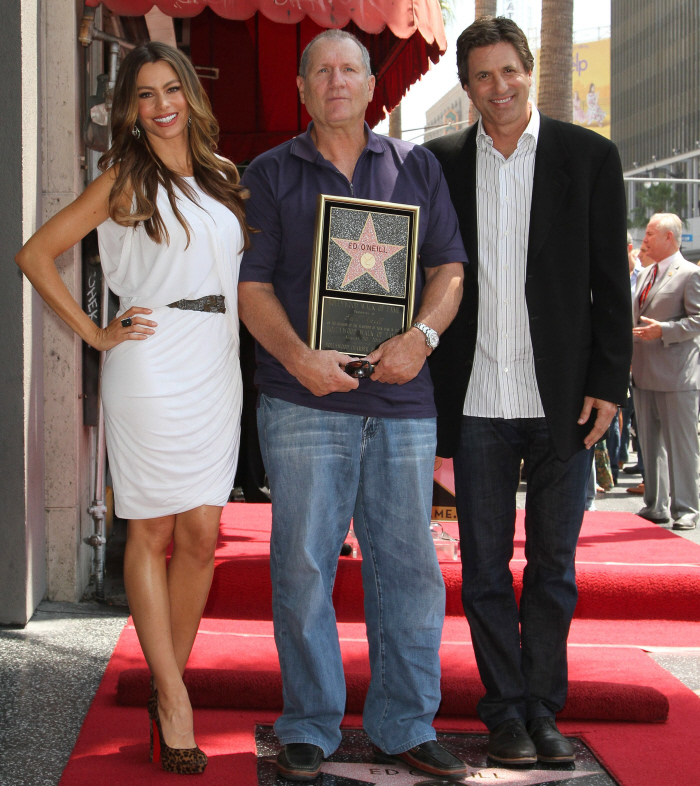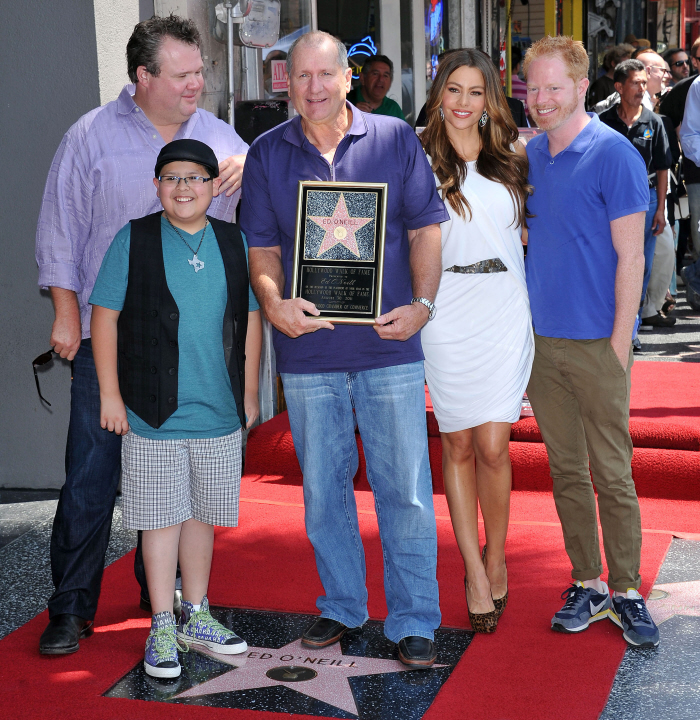 Photos courtesy of WENN.