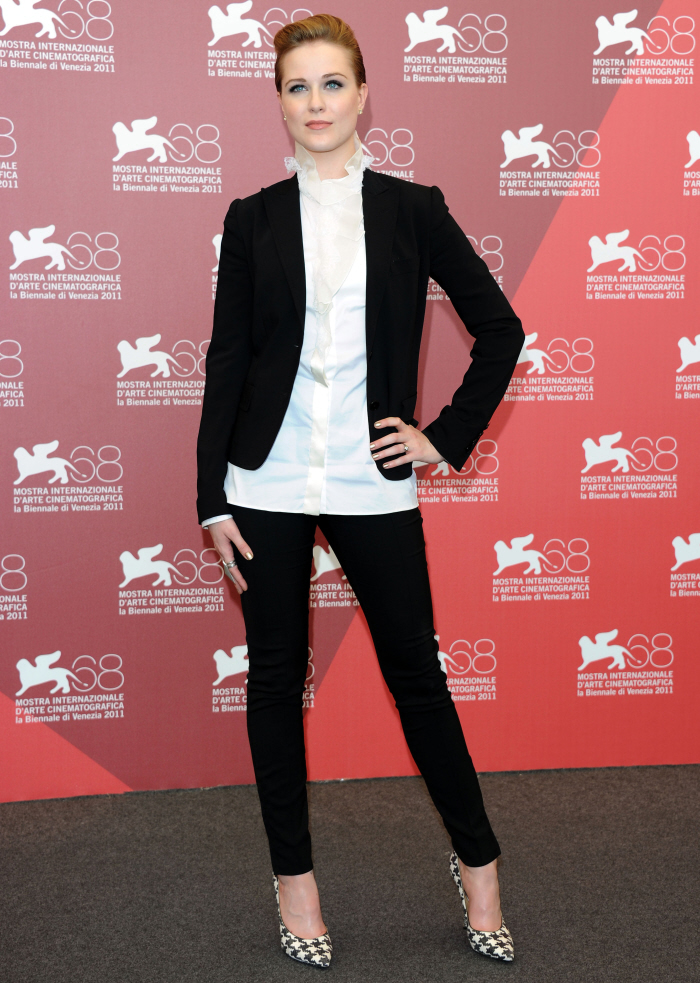 I know, I just did a George Clooney-related post a little bit ago, but now we have even more photos! And not just of Clooney – these are photos from the Venice Film Festival photo call for The Ides of March. Unfortunately, there's no Gosdong (boo!). But there is some fashion porn happening with Evan Rachel Wood. All of a sudden, she's giving me Cate Blanchett vibes. I know, I know, that comparison isn't fair to either of them. But you can see a resemblance, right? And this Dolce & Gabbana suit looks like something Blanchett would wear (and work the hell out of). Does ERW pull it off? I think she does. I think Clooney thinks she does too: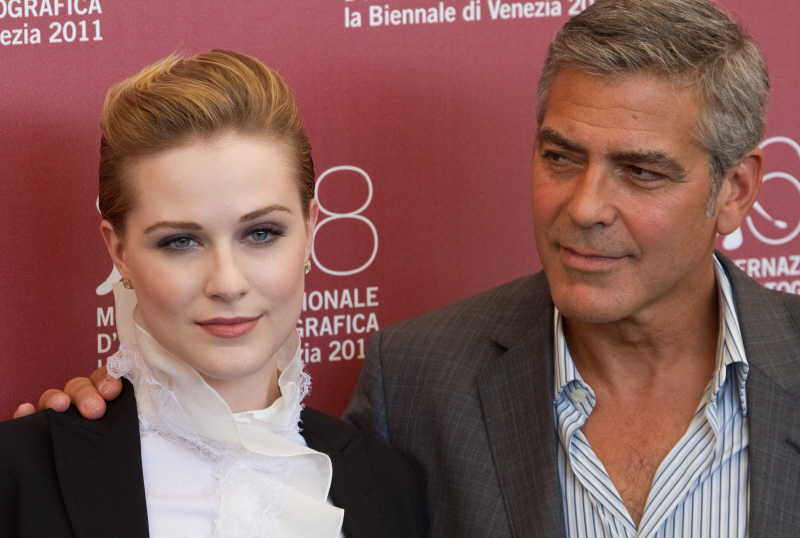 Am I going to have to worry about Clooney and ERW? Er… I think I might. Evan once said in an interview that Clooney had come up to her and told her, "You're really good at going from innocent to sexy in the drop of a hat." And then he hired her for his movie. And then he invited her to Lake Como. And then… God knows.
More photos… I love Marisa Tomei, and I think she's beautiful and she's aging naturally. But she looks like hell here. Part of it is the fug dress, but part of it is just bad lighting and bad makeup.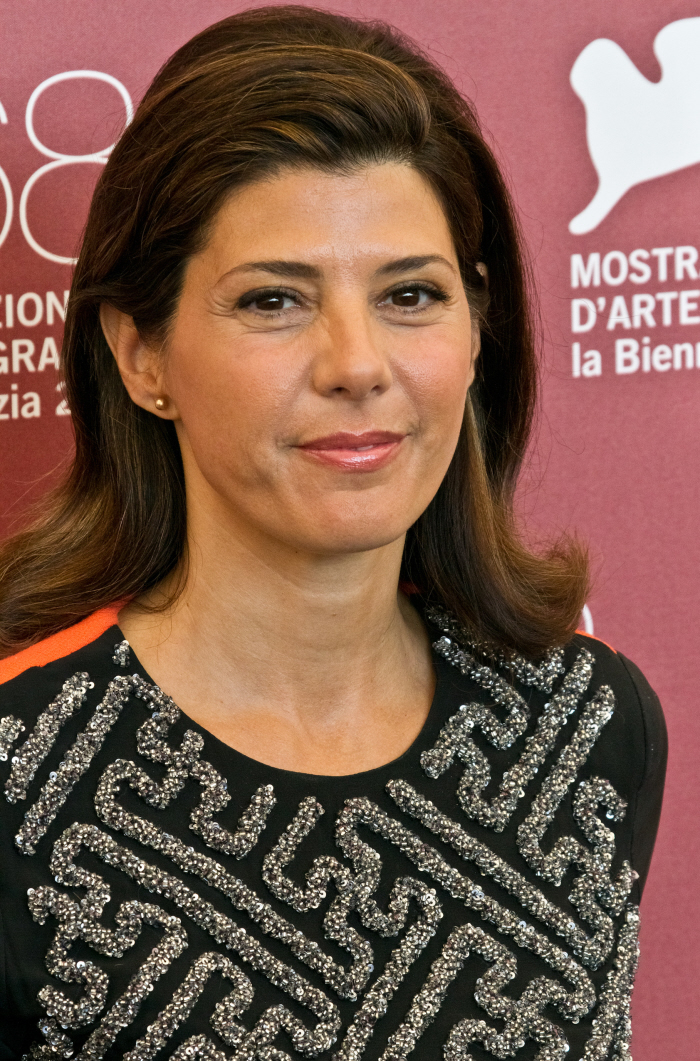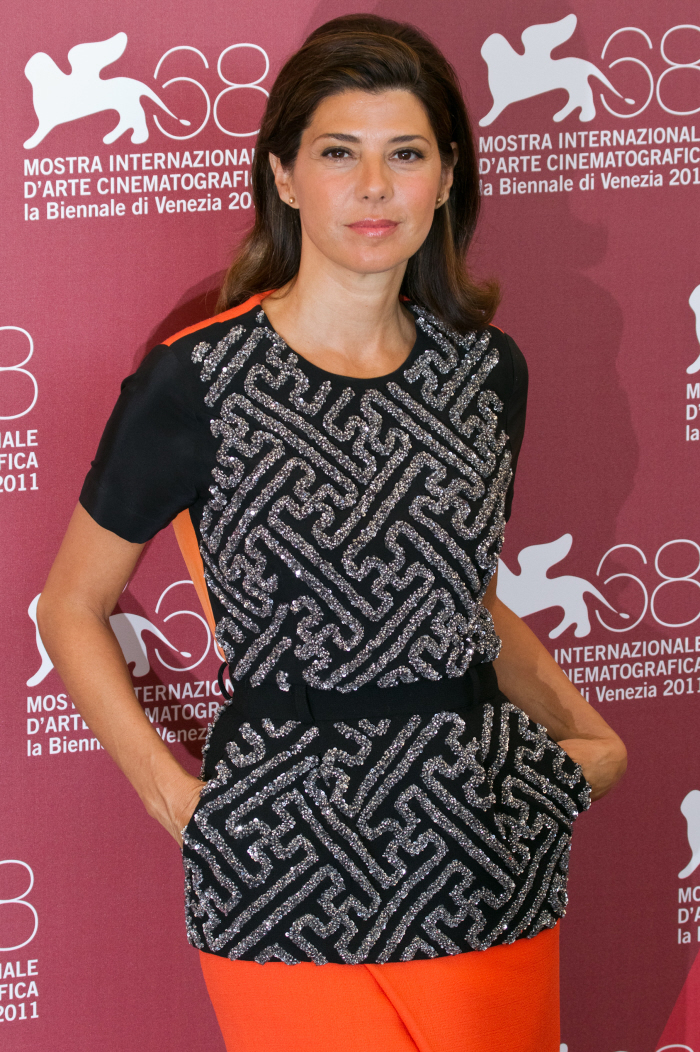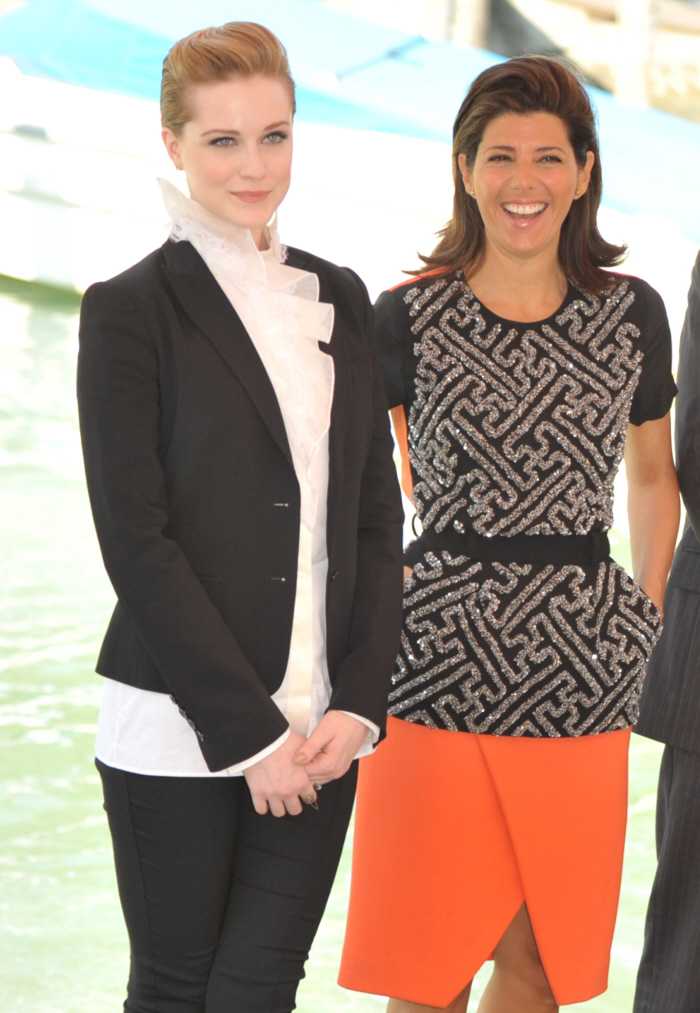 Philip Seymour Hoffman!!!! I keep forgetting he's in The Ides of March. He looks so hot. I would jump on him before Clooney. I'd jump on PSH before Ryan Gosling too, by the way.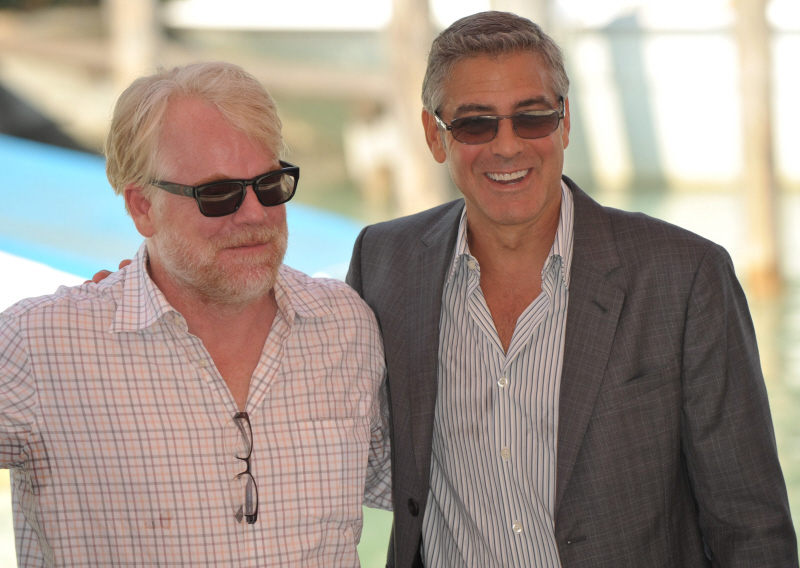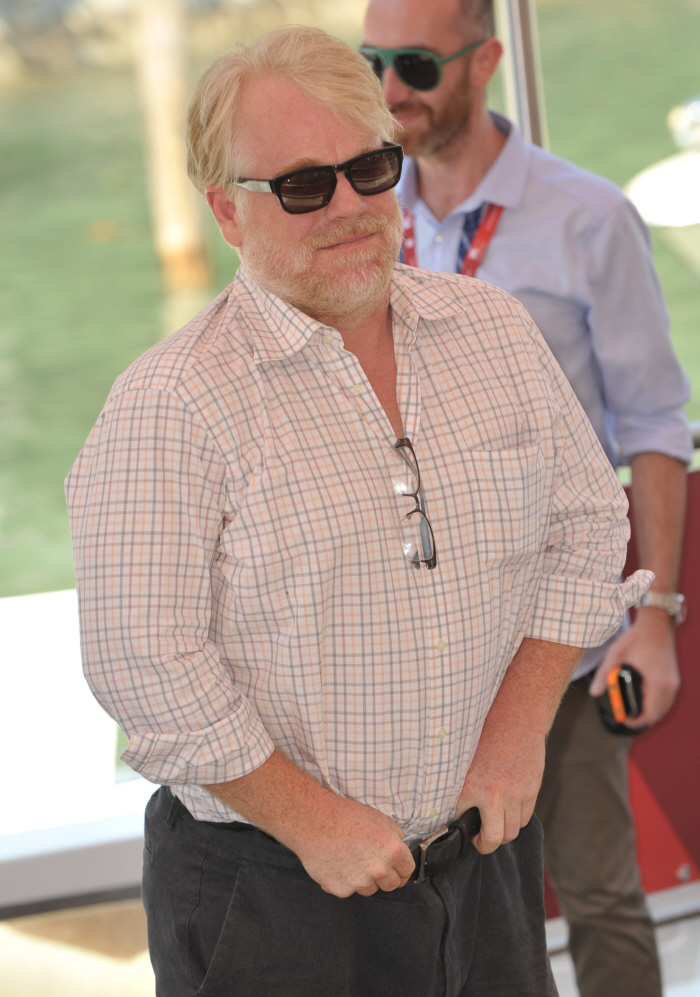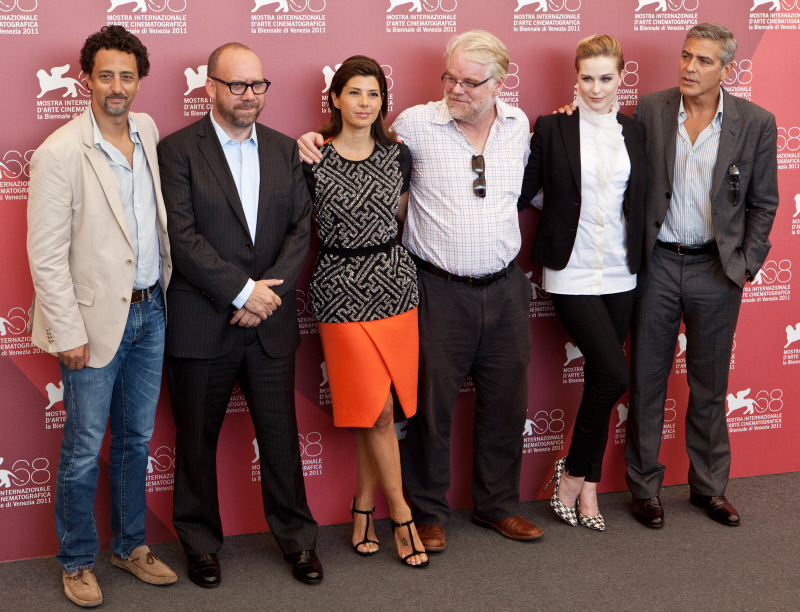 Photos courtesy of WENN.